This limited edition, reimagined pool table is exclusively for Rolls-Royce customers
Apr 27, 2020, 8:16 am
Photo courtesy of 11 Ravens
The Stealth R11 isn't your average pool table. It's a special edition premium gaming table available just to Rolls-Royce customers via the brand's new Whispers app.
Designed by 11 Ravens, the Stealth R11 pool table has been the brand's top seller among A-listers for the past three years. Its design is influenced by the Northrop Grumman B-2 Spirit (also known as the Stealth Bomber) and projects a bold and assured stance, not unlike a Rolls-Royce vehicle.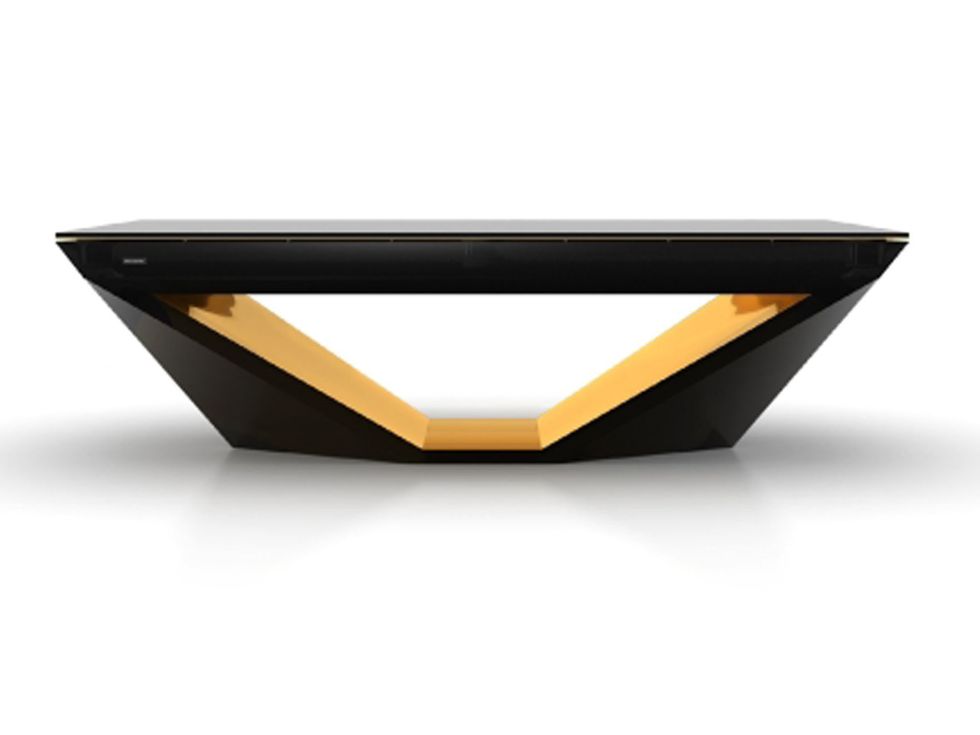 The Stealth 11 pool table sells for $250,000.Photo courtesy of 11 Ravens
It features a premium-grade aluminum frame, black-tinted lucite panels. Swarovski crystals surrounding the rails and LED lights illuminate the Stealth's unique shape.
Modern Rolls-Royce cars feature similar features. They are built on new aluminum architecture and lights illuminate the available Starlight headliner in models the world over, replicating the night's sky.
The table is packaged with custom balls and cue sticks as well as a ping pong and dining conversion.
"I've been wanting to revisit this very popular table for some time now. To be able to offer such a striking collection to Rolls-Royce owners exclusively made the design process just that much more exciting," said Michael Zaretsky, owner, 11 Ravens.
As a limited release of only 5 tables, the Stealth R11 was made exclusively for purchase by Whispers app users for $250,000.
When it launched in full earlier this year, Rolls-Royce described the Whispers app as, "An ever-changing collection of beguiling products has been curated to surprise, delight and intrigue." From bespoke products and experiences to private performances and art commissions, the app delivers it all - for a price.
Only new Rolls-Royce customers are invited to join the app, which is free for its clientele to use.