BFGoodrich Tires partners with Bass Pro Shops to create high-performance fishing shoe
Mar 16, 2020, 11:07 am
Photo courtesy of BF Goodrich
BFGoodrich tires are known for their ability to maintain traction even in the trickiest situations. The technology behind that tread is a natural fit for the bottom of a high-performance fishing shoe that comes from a partnership with Bass Pro Shops.
Fisherman, like drivers often face changing surface conditions. They start from going from dry land to a mix of water and soil or sand. Then, they often slip into the water, trying to stay upright, combating slick rocks, currents, and waves.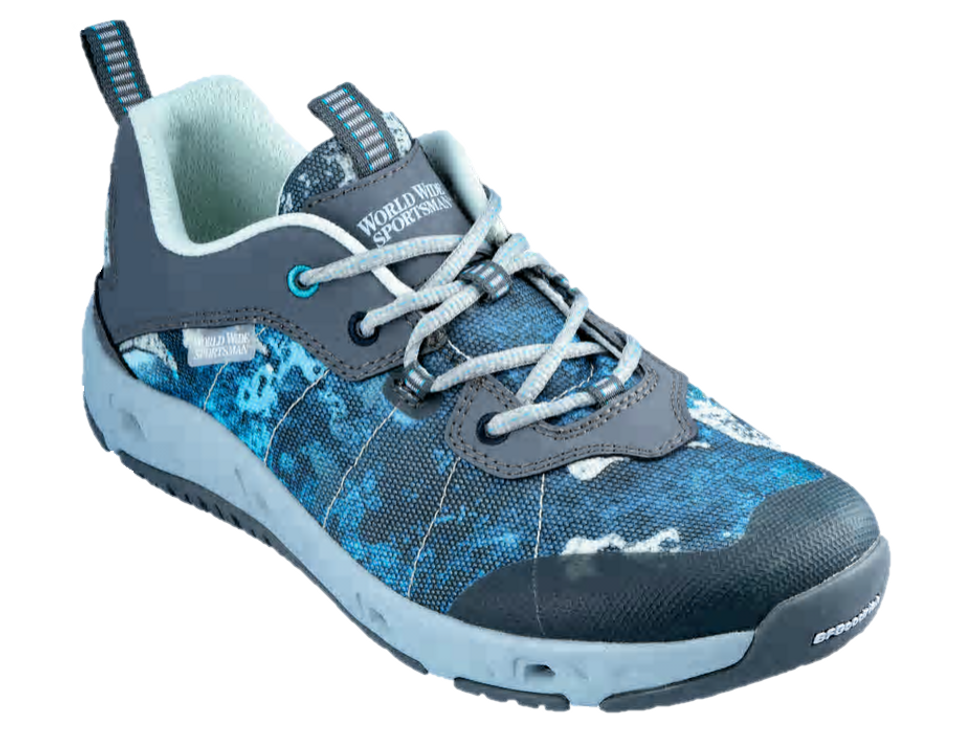 The shoe retails for $69.99.Photo courtesy. of BFGoodrich
"BFGoodrich is a brand that helps performance enthusiasts to do what they're passionate about," said Tom Jupena, director of brand licensing, BFGoodrich. "BFGoodrich enables performance, whether it's rugged all-terrain tires that help anglers drive to the hardest-to-reach off-road fishing spots, tires that bring reliability on cross-country road trips, or shoes that keep you secure on the deck of a fishing boat."
The World Wide Sportsman Grip Current utilizes years of BFGoodrich tire technology adding predictable grip on boats and docks to the comfort and flexibility of a shoe. As an added bonus, the shoes leave no scuff marks.
The shoes feature sophisticated, specialized engineerings. Their soles have grooves and siping that allow water to evacuate laterally from the bottom of the shoe – a technology that is used by BFGoodrich to improve tire performance in wet conditions. A proprietary rubber compound gives the shoes improved grip on wet surfaces.
The World Wide Sportsman Grip Current shoes can be bought in-store or online for a suggested retail price of $69.99.