Jaguar partners with Hot Wheels for 1:64 scale model of 2021 F-Type
Dec 10, 2019, 9:11 pm
The Jaguar F-Type has received a big upgrade for the 2021 model year and to celebrate the company has teamed up with Hot Wheels to launch a much smaller version of the car, 1:64 scale to be exact.
During its design period in the Jaguar Design Studio, the mini version of the car followed many of the same steps the 2021 Jaguar F-Type did. It was cloaked in a black and white camouflage wrap for its test runs around a 760-foot Hot Wheels orange track that included 25 loop-the-loops, three gravity-defying jumps and 44 corners.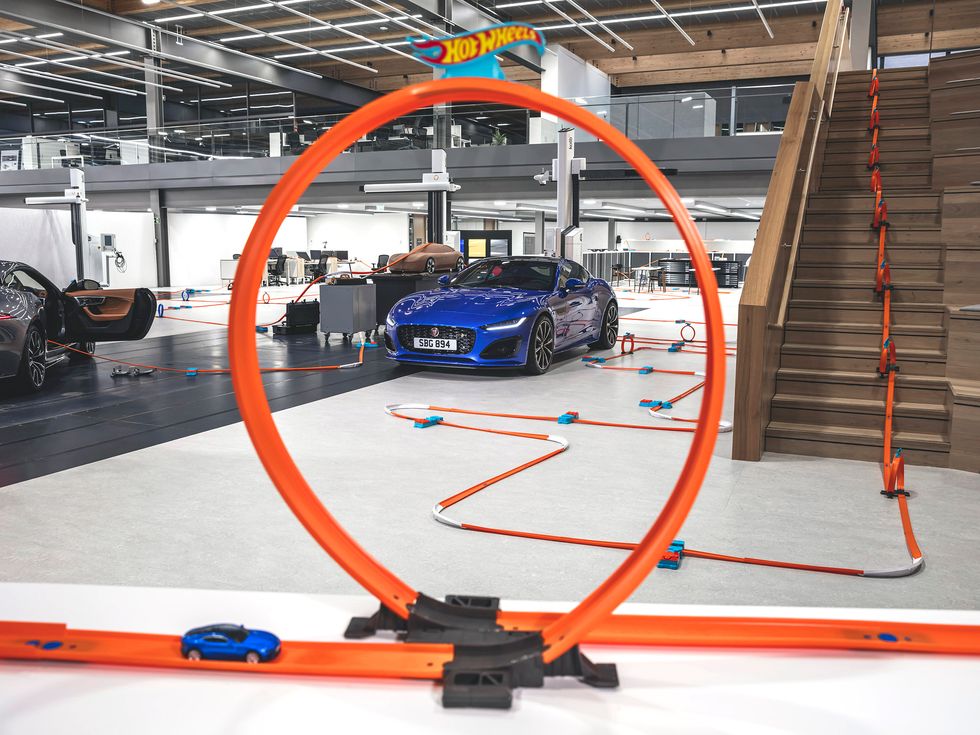 Official Hot Wheels master track designer Paul Shmid designed the test track inside Jaguar's design studio.Photo courtesy of Jaguar
"As a designer and huge car enthusiast, Hot Wheels models have been a part of my life since childhood," said Julian Thomson, Design Director, Jaguar. "They capture the imagination, make owning the car of your dreams a reality, and give you the first opportunity to actually 'drive' a car."
Designers from Jaguar and Hot Wheels used CAD data from the 2021 F-Type to craft a precise 3D-printed model of the car for the Hot Wheels version. That includes the car's clamshell hood, slim LED headlights, and sculpted front and rear bumpers. The Hot Wheels team faithfully recreated the Velocity Blue paint job from its SVO Premium Palette and hand-painted the F-Type badge on the back of the model.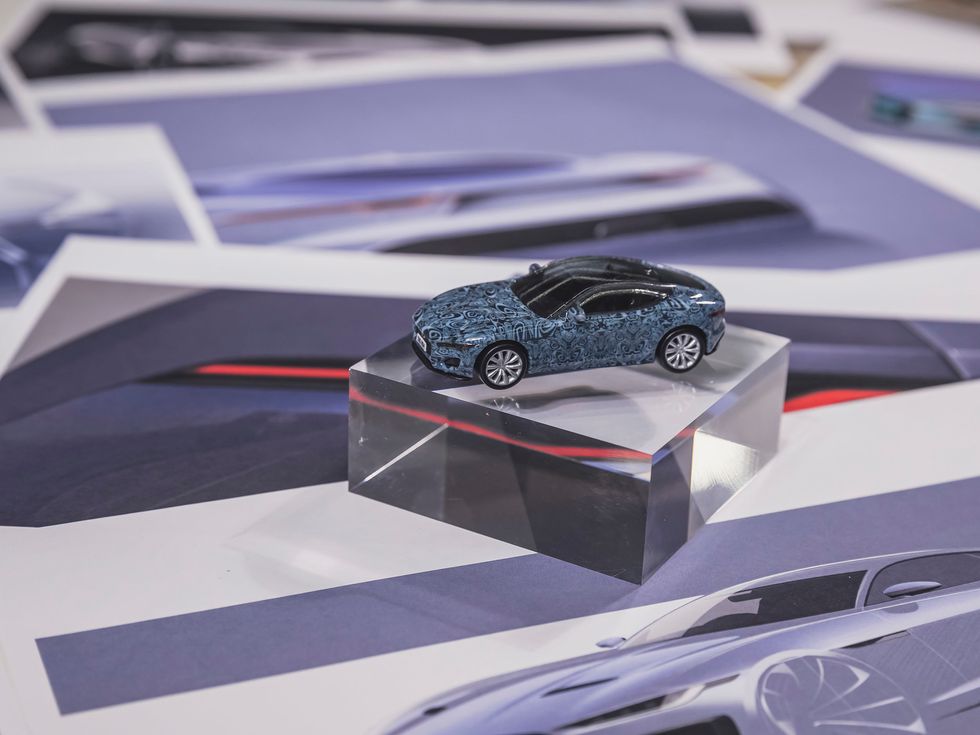 Jaguar wrapped the car in camouflage for testing, just like the 2021 F-Type did.Photo courtesy of Jaguar
The Hot Wheels model features a full interior. The 2021 F-Type's interior is appointed with Windsor Leather and Noble Chrome. It has monogram stitching on its seats and markings on the glovebox release celebrating the Jaguar brand's 1935 founding.
During testing, the Hot Wheels model reached speeds of up to 300 mph on the custom-built track, which was designed by Official Hot Wheels master track designer Paul Shmid.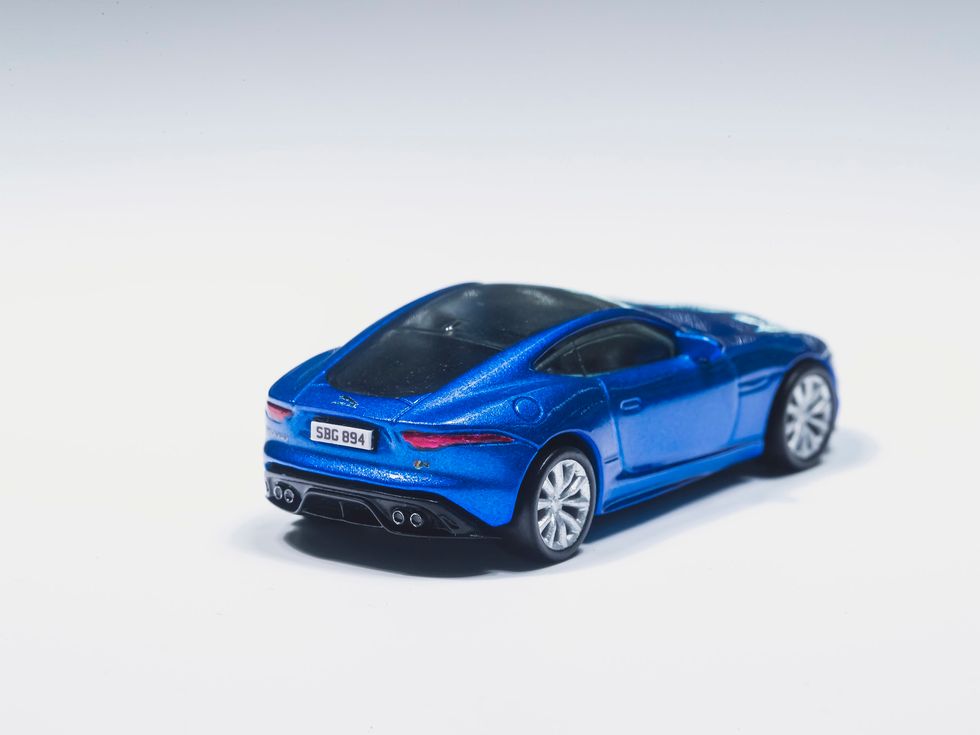 The Hot Wheels team faithfully recreated the Velocity Blue paint job.Photo courtesy of Jaguar
"We've been working with Jaguar for over 40 years but this was an opportunity to do something really special with a car that was not yet on sale," said Bryan Benedict, Senior Manager of Product Design, Hot Wheels. "To go behind the doors of the top-secret Jaguar Design Studio and work with the talented design team to bring this car to life and reveal it on our unmistakable orange and blue track was a unique opportunity."
The new Hot Wheels Jaguar F-TYPE 1:64-scale die cast model sports car will be available in November 2020.