Check out the Spoitfy playlist MK produced for the new Jaguar F-Pace campaign
Feb 17, 2021, 2:19 pm
American music producer and DJ Mark Kinchen "MK" has curated a soundtrack inspired by the launch of the significantly refreshed 2021 Jaguar F-Pace. The playlist was created as a tie-in for the Faces of Jaguar marketing campaign that just launched.
Additionally, Jaguar has collaborated with MK to debut his newest track, "Lies", which can be heard across the latest F-Pace campaign. The tie-in is part of a larger partnership with Sony Music UK 4th Floor Creative that aims to showcase emerging talent and the importance of creativity.
"It's been a lot of fun working with Jaguar," MK said. "I've always been a car guy and love all aspects of design – I studied architecture before I got into music. I'm excited for everyone to see the commercial, and to hear my new song." MK is a Detroit, Michigan native, like DJ D-Nice, who recently was featured in a Ford commercial featuring the redesigned 2021 F-150.
The Spotify track list includes music by Ron Costa, Wheats, Earth n Days, Chez Daimer, Eli Brown, and more. The music can be listened to wherever Spotify streams best for you.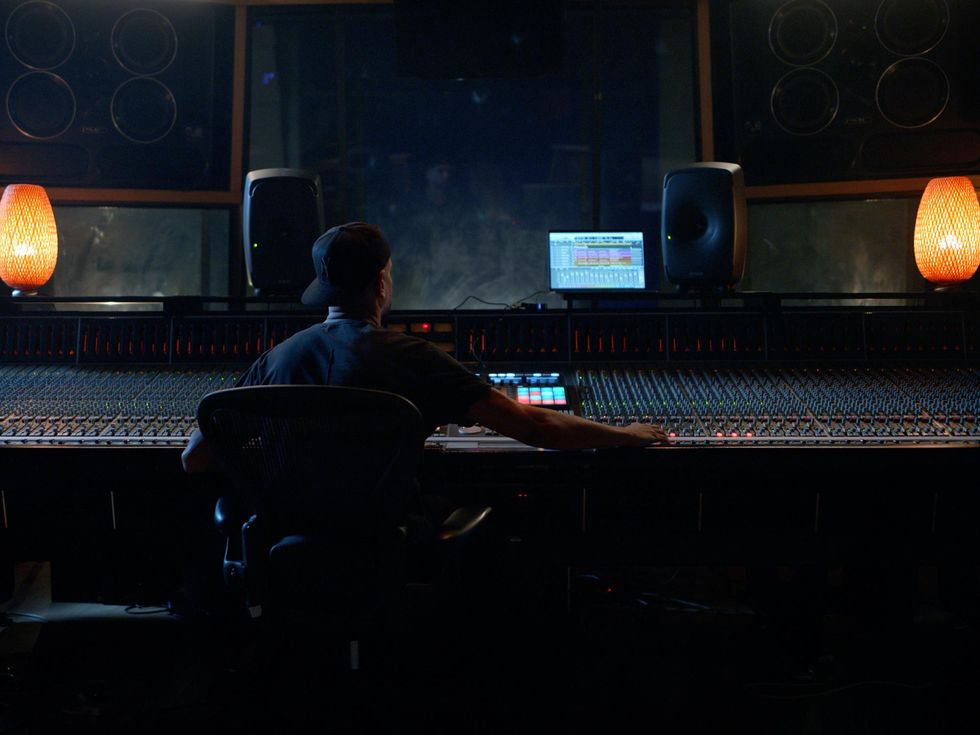 A new Jaguar marketing campaign shows of DJ MK as one of the industry's budding new stars.Photo courtesy of Jaguar
In addition to MK, the F-Pace campaign features multiple artists from a number of different genres including music, entertainment, photography, and fashion.
"We know that music has been particularly important for our customers during this challenging time, so we are really excited to be working with MK and Sony Music UK's 4th Floor Creative for the launch of the new F-PACE," said Andy Hunt Cooke, Jaguar Global Communications. "With a philosophy that is focused first and foremost on design, we recognize how important culture and creativity is the wider community and are grateful we can provide this platform for showcasing true talent."
Jaguar hasn't just tweaked the F-Pace here and there for the 2021 model year. They've substantially upgraded the entire model, from front to back and most everything in between. The high-performance F-Pace SVR keeps most of the interior and exterior changes from the traditional F-Pace design and combines them with its tried and true 550-horsepower, supercharged 5.0-liter V8 engine.