This 34-carat diamond-encrusted $554,000 key fob could be yours
Dec 5, 2019, 8:58 am
For when the common key fob just isn't enough, there's the Awain car key. Described by the brand as "The most exclusive car key," Alain's key fobs offer everything from a brushed titanium and anodized blue silver car key to a fob encrusted with 34.5 carats in trillion and round cut diamond.
"When I was a motor journalist, I noticed that most luxury and supercar keys were fairly non- descript and made of plastic," said Jalmari Mattila, CEO, Awain. "They didn't have the same craftsmanship or finesse as the cars they powered, which seemed like such a shame. So, with that in mind, I enlisted the help of designer Leevi Markkula and watchmaker Joakim Jokela to help me create a really beautifully crafted, bespoke and incredibly luxurious key. After two years of honing and perfecting the technical and aesthetic design, Awain and our exclusive line of keys were born."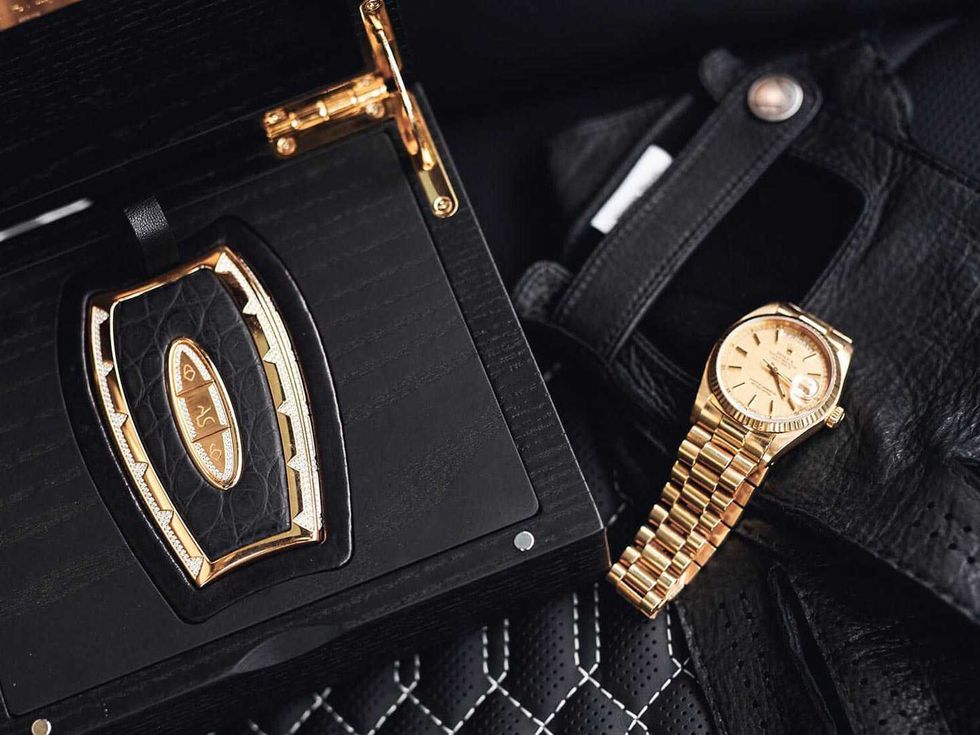 Some models have leather and metal accents while others feature diamonds.Photo courtesy of Awain
The company offers two collections of fobs with three car keys to choose from within each collection. Grand Prix Collection models are lower end models that are named after historic race circuits: Monaco, Spa, and Suzuka. Those three models are available in eight different leather and stitching colors. The design of the keys in this collection are more understated than the others that Awain offers.
Quantum, Serenity, and Phantom models are higher-end and feature diamond designs. The Quantum model has just 345 diamonds totaling 3.6 carats in diamond while the top Phantom fob has 34.5. Serenity models have 1,250 diamonds. Buyers are offered their choice of five inner colors for their fob and Quantum buyers have three metals to choose from as well.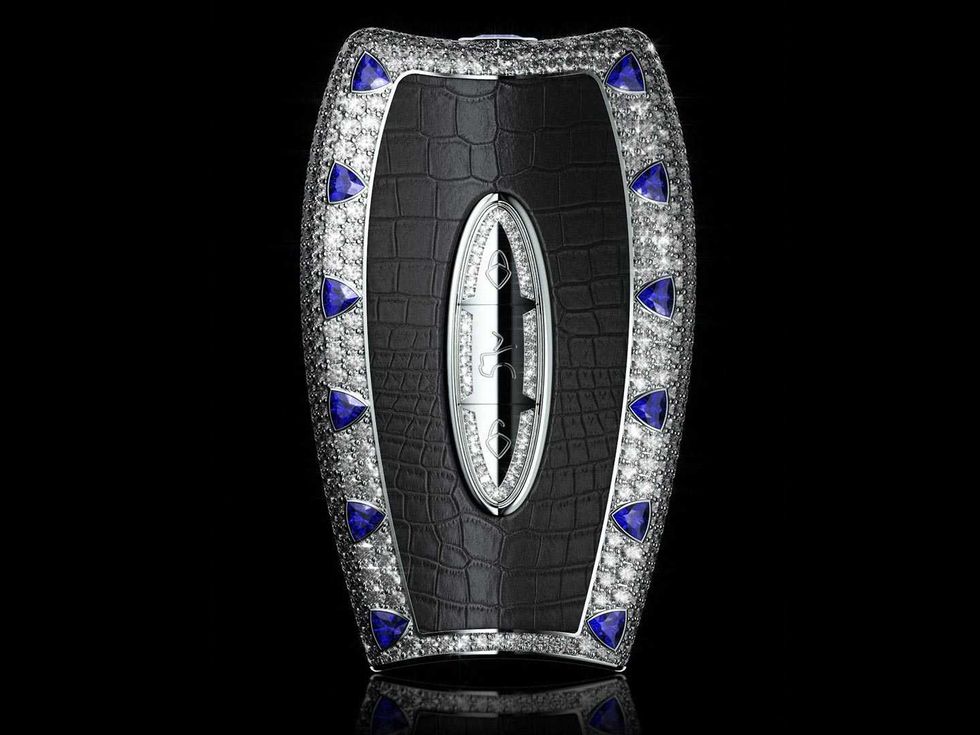 The Phantom model is a hand-customized creation that has its price tag top $500,000.Photo courtesy of Awain
The Finland-based company touts the fobs as a, "functional work of art" and describes its production process as "badass craftsmanship." Grand Prix Collection keys take the company's Nordic craftsmen upwards of 20 hours to create by hand. The more expensive Prestige Collection models take upwards of 100 hours.
Prices for the pieces range from around $11,000 to upwards of $554,000 per key.
As if the price isn't limiting enough, the brand messaging on Awain's website describes the fobs as for, "an exclusive group of true global elites." If you have to ask if you qualify, you probably don't.