Starting today, you can see the Tesla Cybertruck in person at the Peterson Museum
Jun 20, 2020, 1:30 pm
Photo courtesy of Tesla Motors
Need an excuse to get out of the house for something other than grocery shopping? Seeing the Tesla Cybertruck in person may be a good reason.
Starting today, the Tesla Cybertruck will be on display at the Peterson Automotive Museum in Los Angeles. The truck debuted last November to thunderous criticism and skepticism.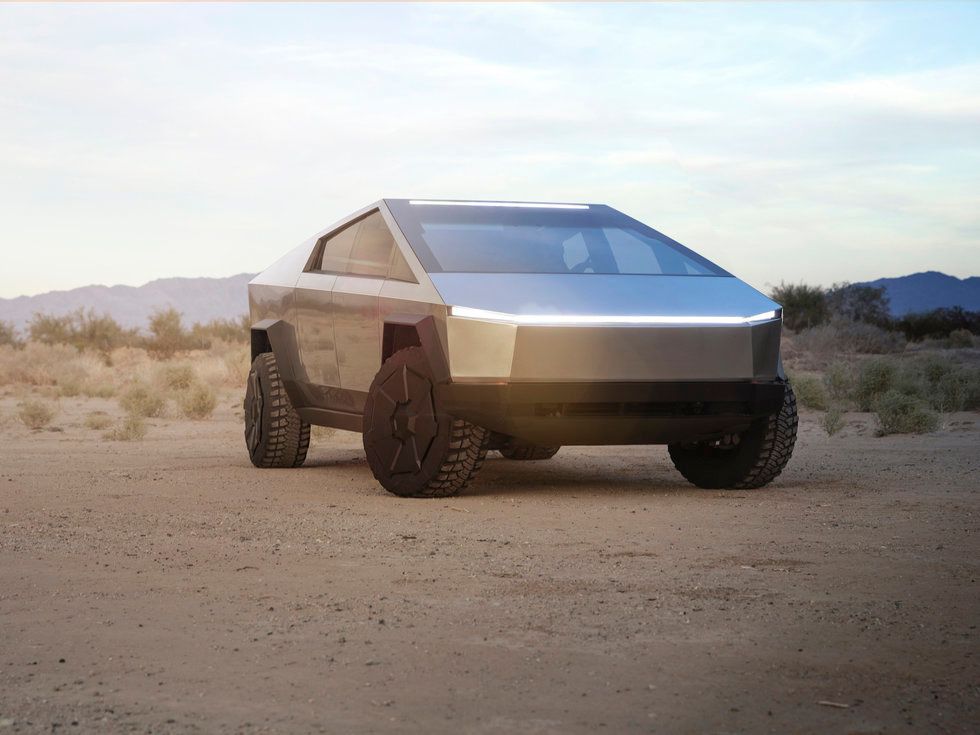 Tesla Cybertruck controversially breaks the conventional truck mold. Photo courtesy of Tesla Motors
The Cybertruck has the traditional truck components. There's a cab and bed, wheels, power source, and a drivetrain. Sure, it's not a muscular beast like the Ford F-150 or even the Rivian R1T, but that doesn't make it less of a truck, does it?

Consider the stats. The Cybertruck has the ability to tow more than 14,000 pounds and can handle a payload of up to 3,500 pounds. Those numbers are head and shoulders above what the Honda Ridgeline, Toyota Tacoma, and Nissan Titan offer.
The bed has 100 cubic feet of cargo space. That's about twice what the 2018 Chevrolet Silverado short box delivered. None of the pickups currently on the market, with the exception of the Ridgeline, offer an under bed or frunk lockable storage area. Tesla is offering a frunk in the Cybertruck.
The body fo the Tesla truck is made of steel, just like the body of most other trucks.
It will be on display through July 26 along with other exhibits at the museum, both permanent and temporary, including "Reclaimed Rust: The James Hetfield Collection", which features models owned by the lead singer of Metallica.
Tickets must be purchased in advance to see it and experience the museum. Pre-purchase your tickets here.
Museum attendees will be expected to adhere to social distancing guidelines. This week, California Governor Gavin Newsome issued a mandate requiring those in the stateto wear a face mask in public.