Does CR-V Hybrid mean an electrified Odyssey, Pilot on the way?
Nov 18, 2019, 2:35 pm
Photo courtesy of American Honda Motor Co., Inc
Earlier this year, the 2020 Honda CR-V made its debut with a new powertrain variant. Dubbed the CR-V Hybrid, the model will likely be able to go around 500 miles between fill ups, when optioned in its lightest variant in optimal driving conditions.
With the addition of the CR-V Hybrid and Honda's recent commitment to electrify two-thirds of its global automobile unit sales by 2030, it's reasonable to assume that the clock is ticking on electrified versions of two of the company's most popular U.S. models, the Odyssey and Pilot.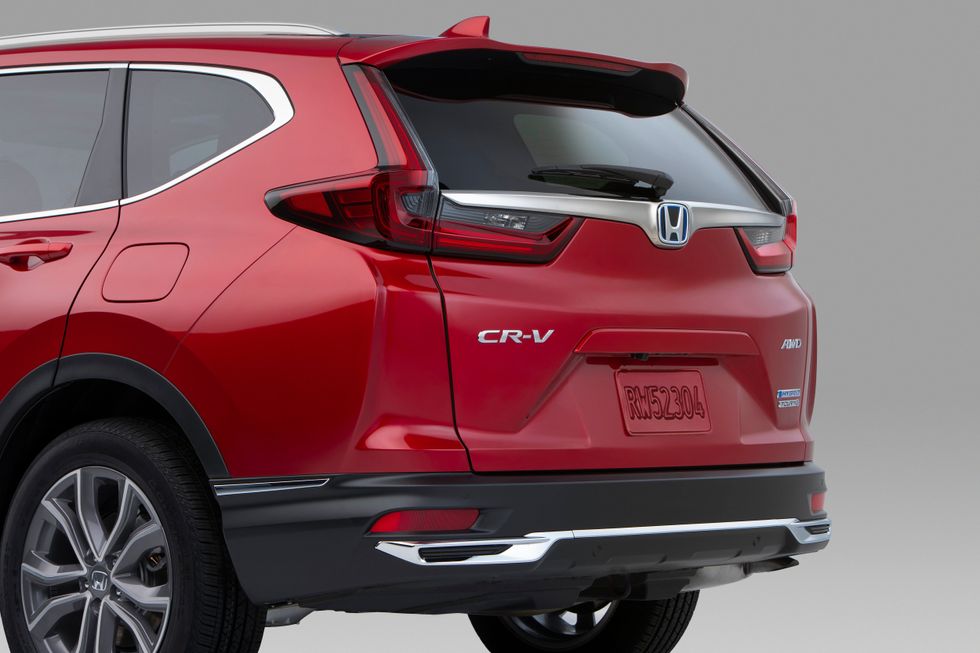 Honda has introduced the CR-V Hybrid for the 2020 model year.Photo courtesy of American Honda Motor Co., Inc
With electrification, there are a few ways for manufacturers to go. There's a more traditional hybrid, with a battery attached to one to four motors that uses mostly gasoline in combination with an electric power boost. There is also a plug-in hybrid electric (PHEV) powertrain, which allows customers to plug in their car's battery to an outlet and receive electric power to be used instead of gasoline while allowing the customer to retain their gasoline fuel tank for use for when the electric power runs out, or to supplement power availability at high speed.

Many futurists see PHEVs as being a good next step for buyers looking to have the best of the EV and gasoline-powered world.
"AutoPacific's data suggest that Odyssey customers would really respond to a plug-in hybrid powertrain," said Kim. "Our 2019 New Vehicle Satisfaction data show that 41 percent of 2019 Odyssey owners are willing to consider a plug-in hybrid powertrain next time, compared to just 24 percent of all new vehicle buyers this year. Honda has long had a reputation for powertrain efficiency and innovation, so a high-tech fuel efficient PHEV powertrain for Odyssey could make for an excellent brand fit."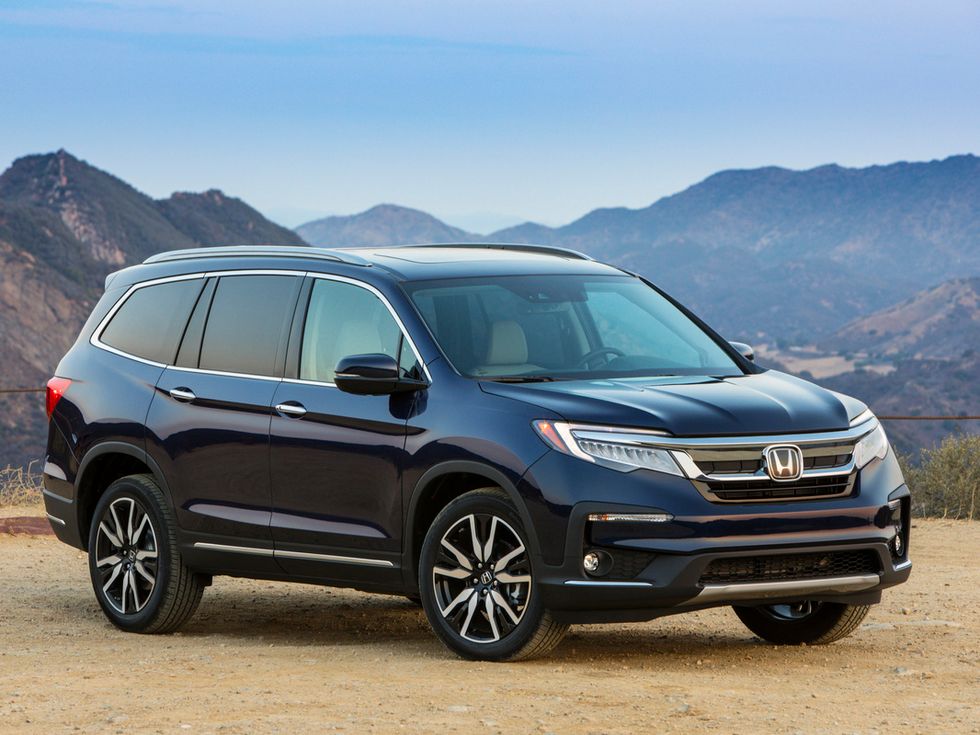 Place your bets on Honda offering electrified powertrain options for the Pilot and Odyssey in the not too distant future. Photo courtesy of American Honda Motor Co., Inc
Honda builds the Odyssey, Pilot, Passport, and Ridgeline beside each other at Honda Manufacturing of Alabama. The current Pilot generation was launched first, in 2016. It underwent a facelift for the 2019 model year. The Ridgeline was re-introduced in 2017 and the current Odyssey generation debuted in 2018. Passport was added back to the Honda lineup in 2019.
Consumers are likely about three years away from seeing a redesigned Pilot and even further from a redesigned Odyssey, but could be closer to seeing new powertrain choices introduced as the company pushes hard to that 2030 goal. This would be a similar formula to what Honda has done with the CR-V, which had its current model introduced in 2017 and got a refresh this year.
"We are expecting a mid-cycle refresh for [Odyssey in] the 2021 model year," said Ed Kim, Vice President, Insights, AutoPaciifc. "We think the PHEV powertrain is likely to come out with the mid-cycle change, so a fall 2020 introduction wouldn't be impossible."
The Pilot and Ridgeline have a flat load floor that sits relatively high off the ground. This type of setup allows for slightly easier electrification design, because the battery pack can be situated along the bottom of the vehicle. However, the Odyssey only has 4.5-inches of ground clearance which, on the surface, seems like an impediment.
"A minivan actually makes really good sense for implementing a plug-in powertrain," said Kim. "Due to the lower sliding door tracks, the floor is a bit higher, and that leaves room under the floor for batteries. This is exactly what Chrysler did with the Pacifica Hybrid, mounting its batteries where its Stow-n-Go second row seats would normally go under the floor. It's easy to imagine Honda doing something similar with Odyssey; like the Pacifica, Honda should be able to incorporate a battery pack under the floor in a way that doesn't impede on interior space. And, in a minivan, interior space is of course extremely important."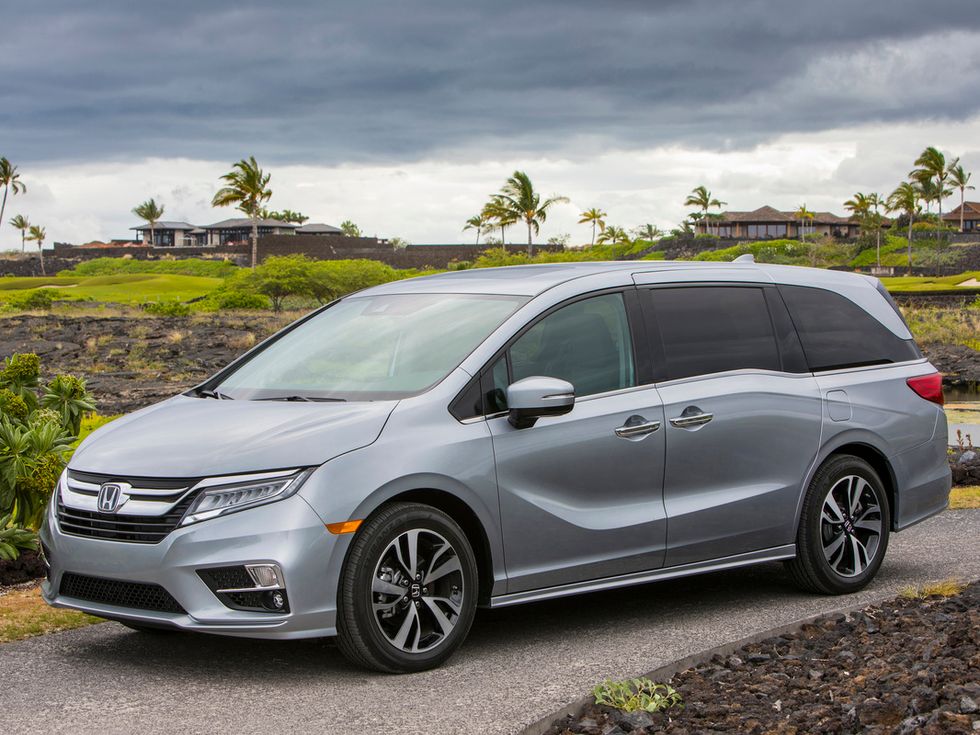 Chrysler already sells a PHEV version of the Pacifica, the Pacifica Hybrid, so it makes sense that Honda would be exploring electrified versions of its minivan.Photo courtesy of American Honda Motor Co., Inc
There are significant fuel-saving and quickness advantages to driving hybrid or PHEV vehicle. Honda says that the 2020 CR-V Hybrid, "brings quicker off-the-line performance and is anticipated to achieve a 50 percent higher city fuel economy rating than the non-hybrid CR-V." These advantages are likely to carry over into any future Honda vehicle development.
It's important to note that Honda designs its vehicles unlike most manufacturers, from the inside out. This means that customers are likely to see benefits from hybrid or PHEV powertrain adoption rather than the sacrifices, like the higher-riding rear seats and diminished cargo space, some automakers force consumers to make should they want to choose an alternative powertrain. However, hybrid and PHEV models tend to come at a higher price than traditional gasoline-powered models.
Currently, Honda sells the electrified Accord Hybrid, Insight, and Clarity in the U.S.
When contacted about this story, a spokesperson for Honda said, "We don't comment on future products."