Continental and Sennheiser create an immersive vehicle sound system without speakers
Jan 12, 2020, 7:17 am
Photo courtesy of Sennheiser
Premium audio systems have what, like 12, 15 speakers? More? Contentnail and Sennheiser teamed up to create a concept car at CES that immerses its occupants in a sound cocoon without using a single speaker.
What?! How does that work?! The technology merges Sennheiser's AMBEO 3D audio technology with Continental's Ac2ated Sound system. The Continental system eschews speakers and instead uses surfaces within a vehicle to produce sound. When this technology is combined with Sennheiser's AMBEO Mobility, the result is "a breathtaking 3D sound reproduction that envelops passengers in an incredibly detailed and vivid soundscape and lets them enjoy their in-car entertainment to the fullest," according to a release.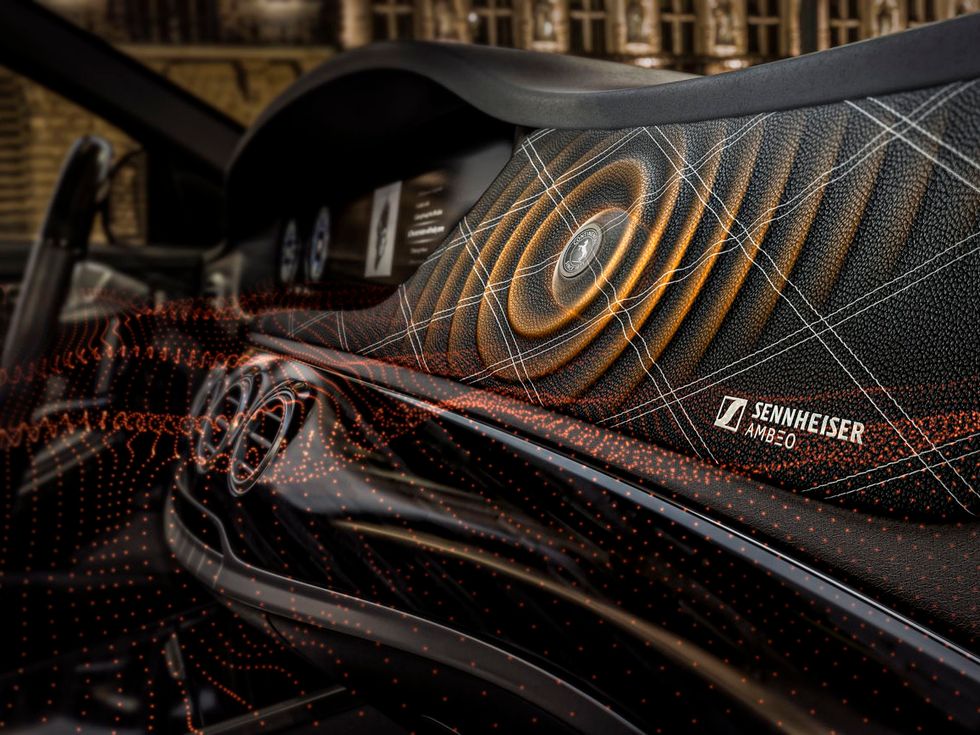 The new type of system would save nearly 100 pounds of weight.Photo courtesy of Sennheiser
The weight savings is significant for autos. The Ac2ated Sound system enables up to a 90-percent reduction compared to the average weight of a sound system. Vehicles with the top-tier trim levels generally weigh more than their mid-grade and base model counterparts, which causes them to be less fuel efficient.

"For Ac2ated Sound we have brought together the highest levels of expertise in the areas of acoustics, infotainment and vehicle design. In Sennheiser we have found an audio expert who helped us make our pioneering audio system even better," said Helmut Matschi, member of the Executive Board and Head of the business area Vehicle Networking and Information at Continental. "Together, we have developed an audio system that creates premium sound out of nowhere. Additionally, Ac2ated Sound reduces space and weight. At Continental, we call this sustainability that's music to your ears."
But, how does it sound? According to the companies, the result of the technology is a natural sound experience that, for the occupants, feels, "as if they are sitting in a concert hall surrounded by sound."
The technology, if implanted in passenger vehicles, would allow designers more leeway in designing an interior, saving 75-90 percent of the space of a traditional audio system. It also would make the vehicles more fuel efficient.