Here's how to win a new 2019 Jaguar I‑PACE all-electric SUV
Dec 9, 2019, 7:31 am
Jaguar is giving away a new 2019 Jaguar I-PACE this holiday season as part of its #UnwrapAJaguar holiday campaign.
The I-PACE is a formidable vehicle. It's Jaguar's first all-electric model. The I-Pace behaves and looks more like the typical crossover, but don't let its looks fool you. The Jag delivers rapid acceleration when the accelerator is floored and holds to the road well thanks to its standard all-wheel drive.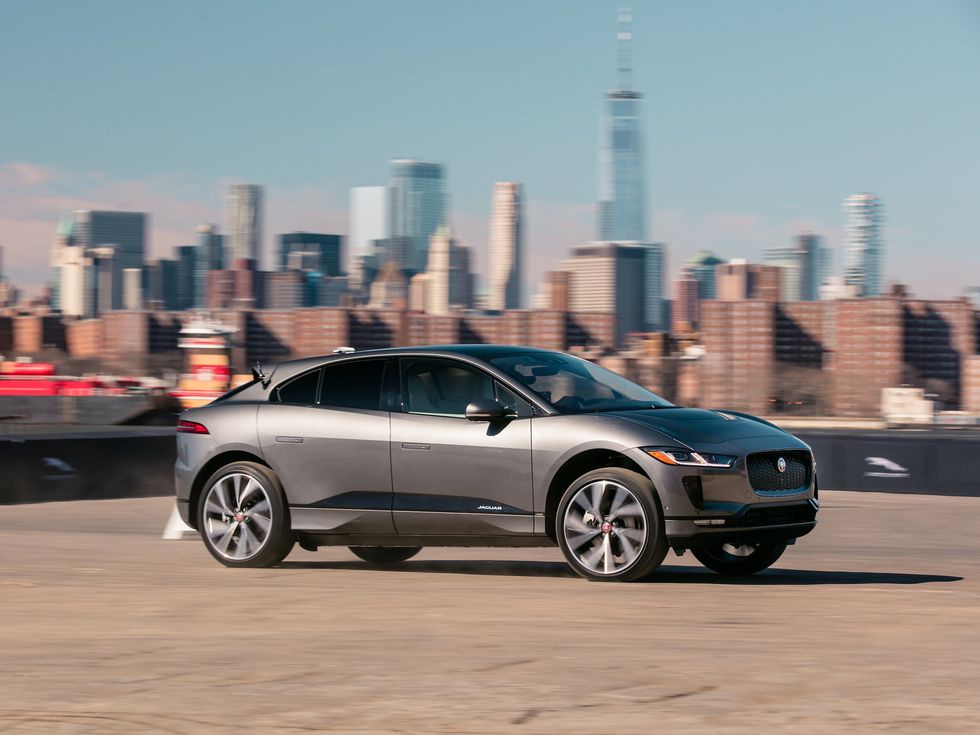 The I-PACE's all-wheel drive keeps it stable on the road.Photo courtesy of Jaguar
The I-PACE has similar range as other all-electric vehicles - 234 miles. That puts it in the same range realm as the new Tesla Model Y, Nissan Leaf Plus, and Chevrolet Bolt. For the 2020 model year, the Bolt's range was increased 21 miles for 259 miles of range.
The 2019 Jaguar I-PACE is currently on sale in the US starting at $69,500 and a top-tier model will run you upwards of $85,000 before any tax incentives or savings are applied.
I-PACE was named as the 2019 World Car of the Year and earned European Car of the Year honors the same year. U.S. News & World Report hailed it as the Best Luxury Compact SUV 2019 while Top Gear Magazine called it the EV of the Year 2018 and it was listed on AutoTrader's Best New Cars for 2019.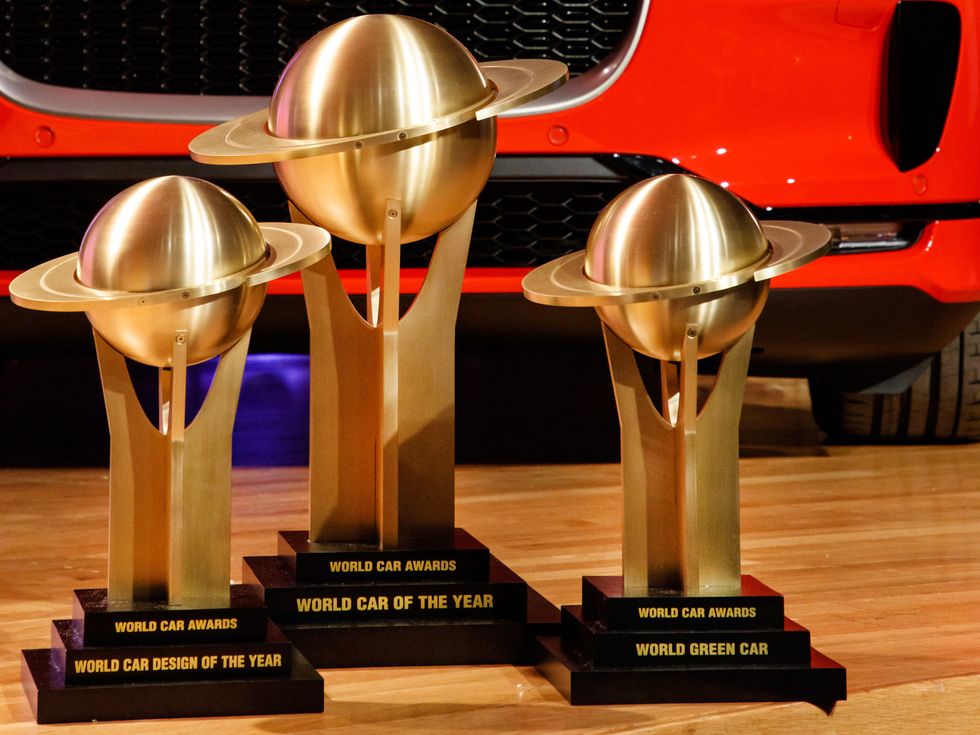 Jaguar has won multiple awards for its I-PACE, including three World Car of the Year trophies.Photo courtesy of Jaguar
No purchase is necessary to win the contest. Entries must be accepted by January 2, 2020 to be eligible to win. Only enter once or your entry will be voided. Eligible contest winners must reside in one of the fifty U.S. states or the District of Columbia, be at least 21 years of age, and have a valid driver's license.