Stanley Black & Decker supplying portable batteries for Ford-produced respirators
Apr 17, 2020, 11:55 am
Photo courtesy of Stanley Black & Decker
Stanley Black & Decker has collaborated with Ford and 3M to supply a Dewalt portable battery for the new Powered Air-Purifying Respirators (PAPR) the companies have created for healthcare workers. The PAPR systems can be worn by front-line healthcare workers in the battle against coronavirus.
The new portable respirator includes a hood and face shield, as well as a high-efficiency (HEPA) filter system that provides clean air supply for up to 8 hours. The Ford design uses off-the-shelf Dewalt 3.0Ah and 5.0Ah batteries, as well as a custom wiring harness engineered specifically for this PAPR design to allow for the easy exchange of battery packs for recharging and continued use.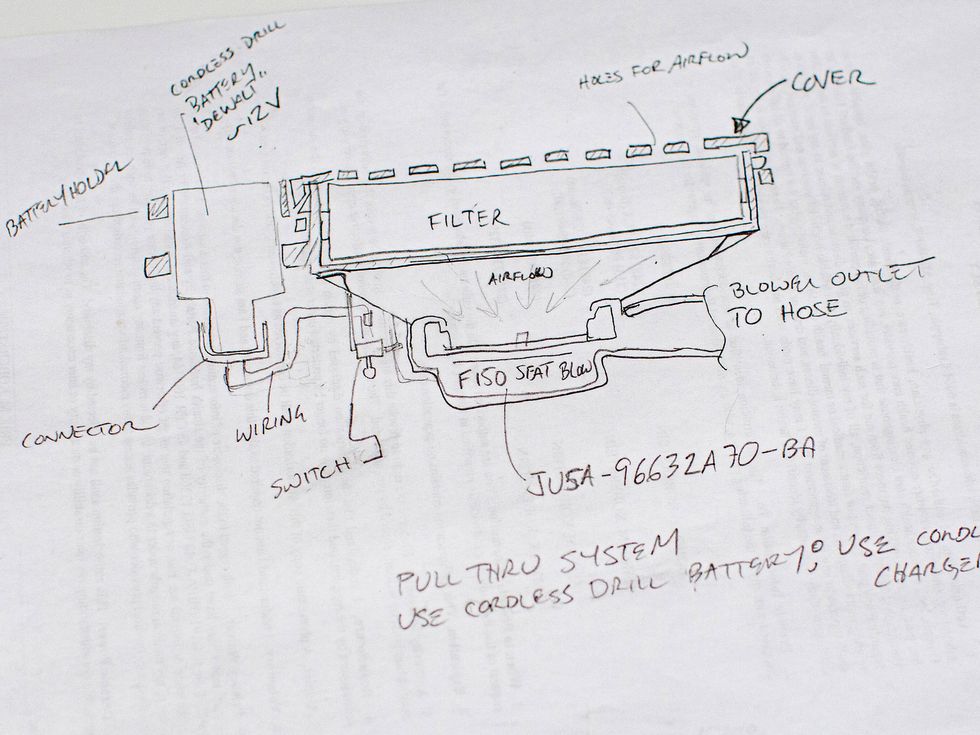 A new respirator design was formulated by experts from Ford in consultation with 3M. Photo courtesy of Ford Motor Company
"Ford and 3M expedited the development of a new PAPR design that helps address the shortage of critical respirator equipment. Through that, an opportunity arose to leverage our scale and expertise to build an innovative solution to power the design," said Frank Mannarino, President, Power Tools Group at Stanley Black & Decker. "We're committed to doing our part as a corporate citizen to contain the spread of the virus. The tireless efforts of our engineering and production teams will help our partners ensure they can manufacture these PAPRs and get them into the hands of healthcare workers as soon as possible. We're proud to collaborate on such an important and impactful project."

It took just two weeks for Stanley Black & Decker engineers to create the battery and wiring harness. Maximum initial battery voltage (measured without a workload) is 20 volts. Nominal voltage is 18.
There are more than 20 million of the Dewalt batteries used in the design in market today, all of which could potentially be used to power the design.