Despite having the internet at their fingertips, women lack basic auto maintenance skills
Aug 14, 2020, 4:24 am
Women are taking automotive decision making into their own hands thanks to the internet. A new study of 2,000 women by OnePoll on behalf of Continental Tire revealed how the women are educating and informing themselves but many still lack basic automotive maintenance skills.
The poll found that three in four respondents researched pricing and repairs before they set foot in an automotive repair shop in a bid to guarantee fair prices. Many women (two in five) have refused a service because they had a hunch they were given an unfair price.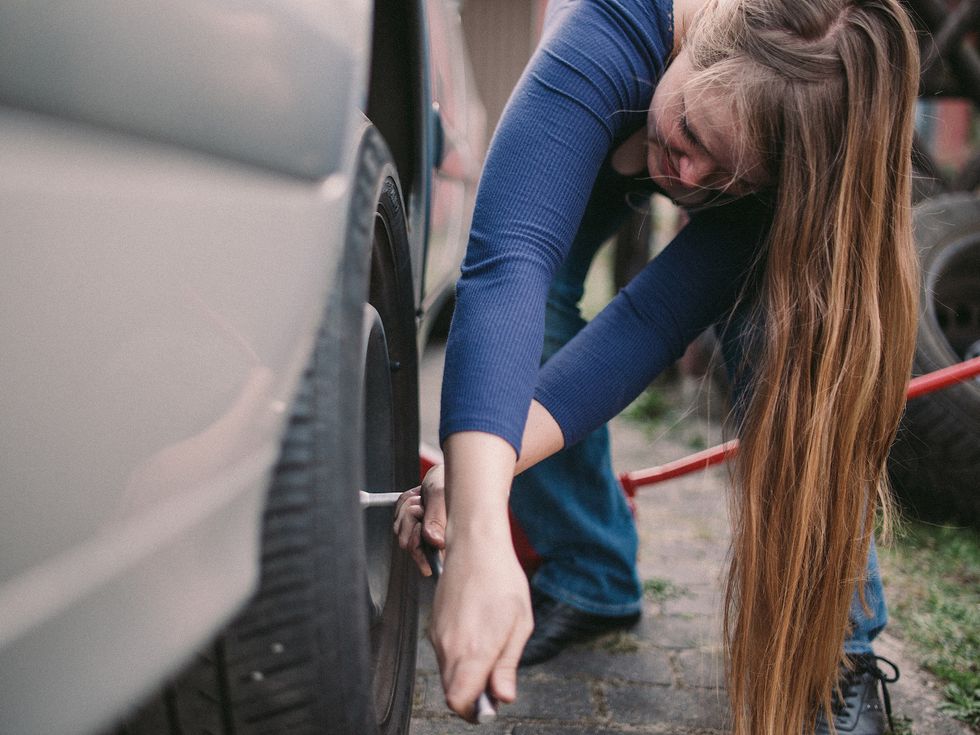 More than two-thirds of women surveyed said that they couldn't change a tire without looking at instructions.Photo by Getty Images
Sixty-five percent of the respondents said that they feel more confident entering the shop having done the research. Still, there's room for improvement. Three out of four women polled said that they wished they were more confident beyond price knowledge and would like to add to their vehicle upkeep skills.

There's a generational gap. Women between the ages of 18 and 23 are 17 percent more likely than women agree 56 and older to want to feel self-assured in their vehicle know-how. Many of those youngsters are part of Generation Z or categorized as Milennials, who grew up with the internet as an easily accessible and mostly reliable resource. According to a 2019 article from the Pew Research Center, just 68 percent of Baby Boomers own a smartphone while 93 percent of Millennials do.
Thirty-eight percent of women polled want to learn more about engine maintenance and a third would like to have a firmer grasp on the mechanics of a power plant.
Engines aren't the only paint point for women. Nearly two-thirds said that they are not confident in their tire knowledge and the same amount said that they couldn't inflate a tire without instructions. A third want to know how to check the size of a tire. Thirty percent wished they knew how to find out the remaining life in a tire.