2021 Nissan Rogue uses closed-loop recycling for new SUV parts
Jan 25, 2021, 12:18 am
Photo courtesy of Nissan North America
While General Motors is busy readying its Spring Hill, Tennessee plant to run strictly on solar power, Nissan is making its Rogue out of recycled metals just down the street. The 2021 Nissan Rogue is the company's first global model built using a closed-loop recycling system for aluminum parts.
Using a closed-loop recycling system has several benefits. It saves 90 percent of the energy that would normally be used to create the parts that are now made of recycled parts. This type of system also helps reduce carbon dioxide emissions compared to the process of making products out of raw materials.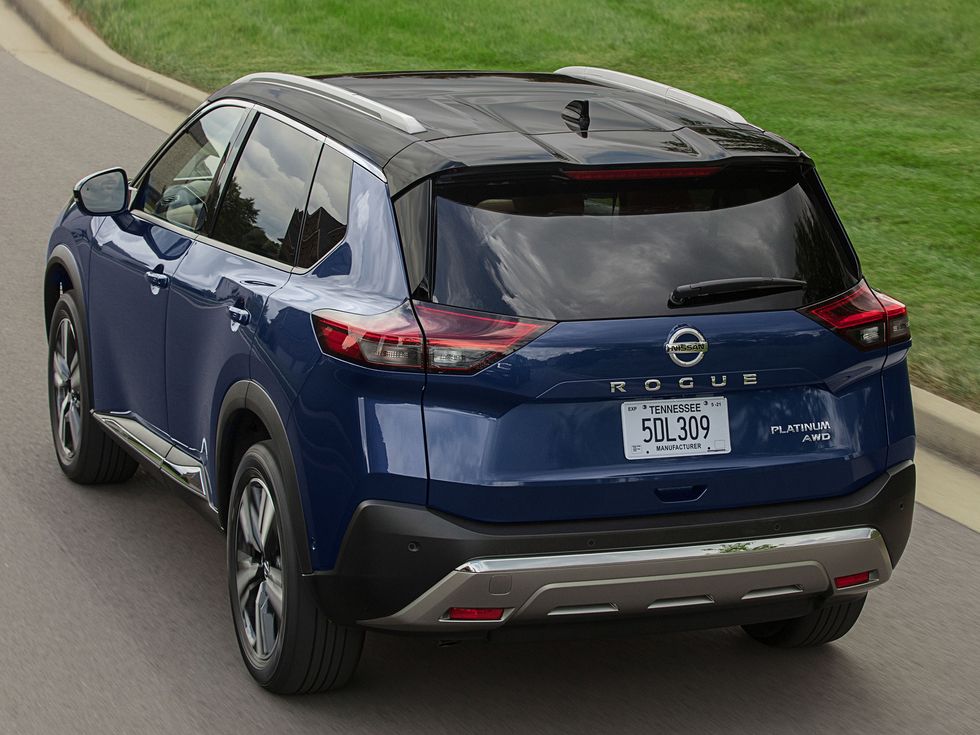 The rear doors, which are stamped from aluminum alloy, open wide on the 2021 Rogue. Photo courtesy of Nissan North America
The process starts when scrap metal is shredded and collected through a pneumatic system. Nissan then separates the different grades of aluminum in order to ensure that the high-quality scrap is collected and sent to suppliers according to which parts they supply. Different grades of material are used to make different parts of the vehicle.
The scrap is then made into sheets of aluminum, which is delivered in rolls to Nissan where it is transformed into parts for the Rogue. The hood and doors of the 2021 Rogue are stamped from the aluminum alloy.
Aluminum, which is lighter than steel, is used to reduce vehicle weight, which helps to improve fuel efficiency and power performance of the vehicle.
Nissan redesigned the Rogue for the 2021 model year. It is more powerful and spacious than its predecessor. The Rogue is also chocked full of family-friendly features and fresh technology including a new high-tech driver information screen.
Nissan builds the 2021 Rogue in Kyushu, Japan, and Smyrna, Tennessee. As part of the recycling process, Nissan has collaborated with Kobe Steel, Ltd. and UACJ Corp. in Japan, and with Arconic Corporation and Novelis Inc. in the U.S.