This is the digital instrument cluster in the upcoming Nissan Rogue Sport, Infiniti QX60
Nov 5, 2020, 12:39 pm
Photo courtesy of Visteon
Nissan and Infiniti vehicles are getting new instrument clusters as their next-generation designs begin to come to fruition as part of a number of new model rollouts happening over the next year and a half. The fully digital design is made by Visteon, a Tier 1 supplier devoted exclusively to cockpit electronics.
The 12.3-inch screen, currently in the 2021 Nissan Rogue, will be coming to the upcoming Nissan X-Trail (not sold in the U.S.), Nissan Qashqai (known in the U.S. as the Rogue Sport), and Infiniti QX60.
It's a customizable display that displays a digital speedometer and tachometer. It also has "next-level" navigation with high-definition maps, advanced driver assistance system (ADAS) visualization features, and in-vehicle infotainment elements including music and album art.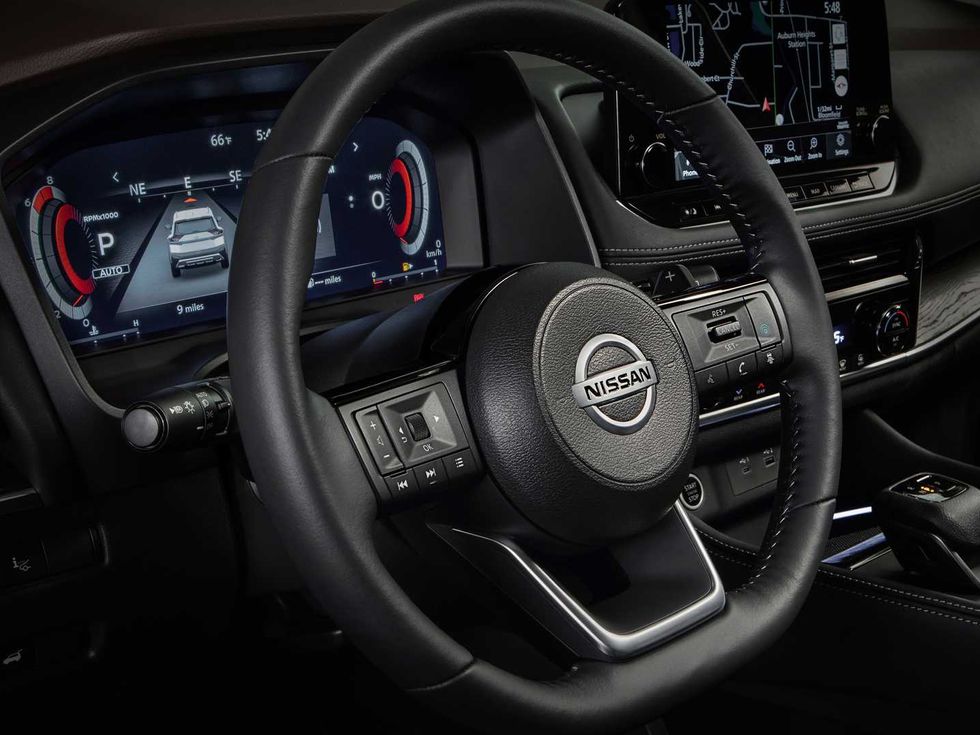 The 12.3-inch cluster features all the vital information needed to pilot the vehicle.Photo courtesy of Visteon
The cluster breaks new ground for Visteon. It is the first one that's fully reconfigurable and that is capable of 60 frames per second for the gauge pointer. It's also the first gauge cluster to utilize CGI Studio as the graphics toolchain and "is the standard-bearer for implementing graphical user interface (GUI) dimming" according to a release.
The 2021 Rogue is on sale this month. It is a complete redesign of one of themost popular SUVs in the country. Its starting price is just $160 higher than that of the outgoing model. In addition to the gauge cluster, the Rogue is loaded with a host of family-friendly features.
Nissan has already bumped up the safety technology level in its existing vehicles, announcing last month that it will have 10 cars, trucks, and SUVs with standard Safety Shield 360 technology for the 2021 model year.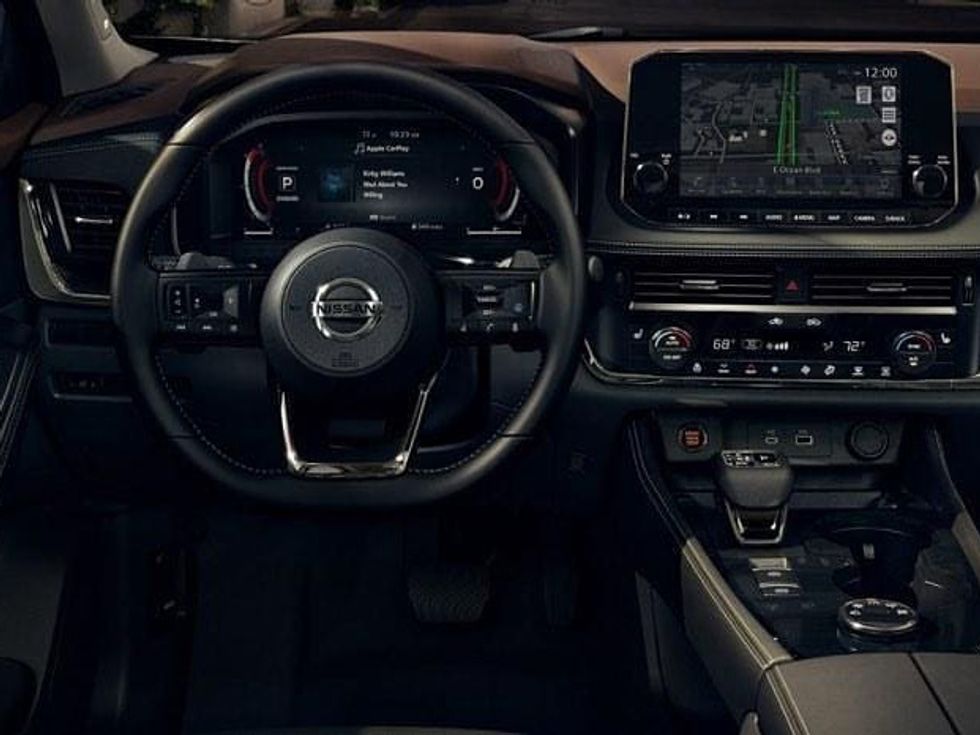 The cluster is one of two new screens in the Rogue.Photo courtesy of Visteon
The redesigned Infiniti QX60 will debut soon. In September, the QX60 Monograph debuted giving a look at what can be expected from the exterior of the new SUV. AutomotiveMap has already seen renderings of the exterior and interior of the vehicle. We spill the tea on those here.