2020 Nissan Rogue Review: The ageing yet comfy crossover still has a lot to like
Jan 8, 2020, 3:11 pm
Photo courtesy of Nissan North America
Despite being long in the tooth, the Nissan Rogue was America's third best-selling new SUV in 2019. A weeklong test drive proved that despite not being as rugged as the Toyota RAV4 or having as much cargo space as the Honda CR-V, the Rogue is still a formidable choice for buyers.

It's a compact SUV, meaning it has room for adults in both rows of seating. It's a size up from the Nissan Kicks and Rogue Sport, but below the Nissan Pathfinder and Armada. The Rogue is similarly proportioned to the Nissan Murano. However, the Rogue is marketed as a more budget-friendly model.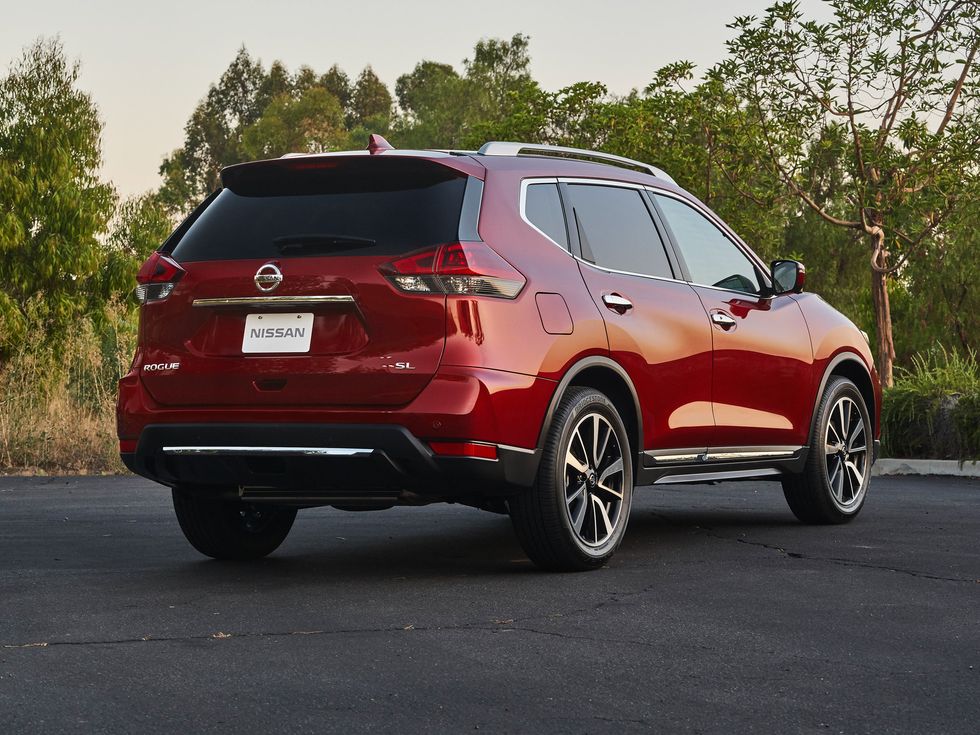 The Rogue's design falls into line with the other vehicles in the Nissan lineup.Photo courtesy of Nissan North America
On the outside, the Rogue doesn't look dated. Its sculpted design still plays well with the rest of the Nissan lineup. That's a bit of the beauty of having a stable of front ends all with similar grille and headlight designs.
Inside, there are numerous wins. The Rogue has an updated D-shape steering wheel, unlike the Armada and Pathfinder. Its surfaces are covered in appealing materials that are pleasing to the fingertips and look plush- something that Nissan typically excels at.
Nissan has equipped the Rogue with comfortable seats that are spacious enough for adults in both rows. Sitting all day in the Rogue while on a road trip does not create any posterior fatigue.
Each new Rogue comes standard with a 7-inch infotainment touch screen that features Apple CarPlay and Android Auto. Navigation and NissanConnect services are available on higher trim levels. The system isn't as high-tech as some on the market, but it works very well for the average customer.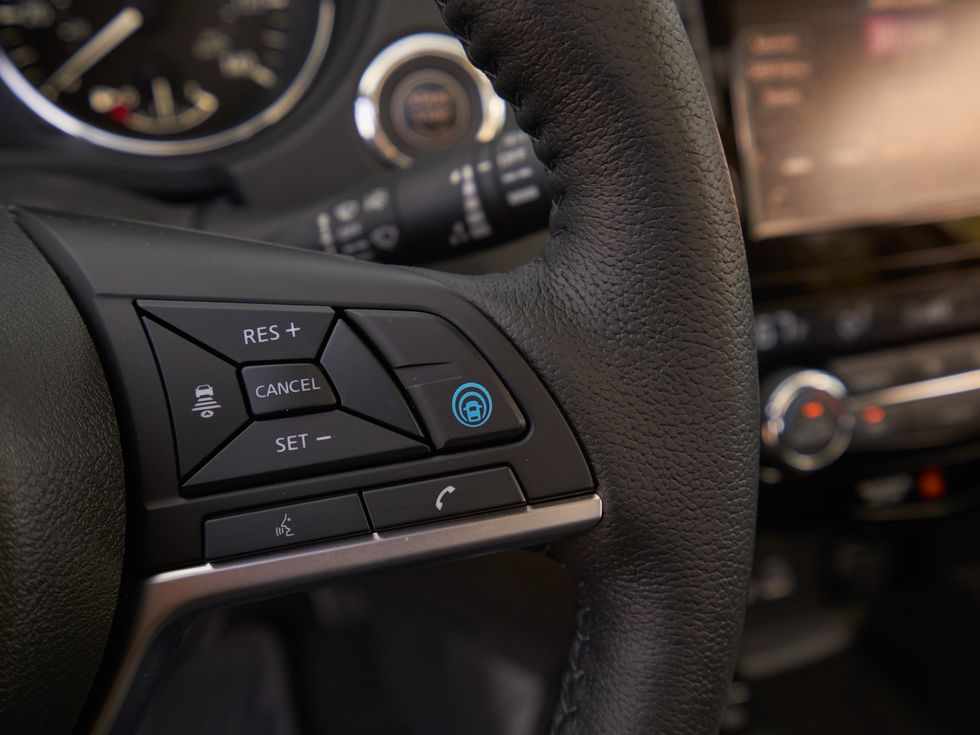 Nissan has made ProPilot Assist technology available on higher trim levels of the model.Photo courtesy of Nissan North America
The Rogue has enough cargo space for everything from a Costco run to carpool pickup to a family road trip.
Rogue's steering is engaging yet relaxed. The car parks easily and navigates the highway with aplomb. Driving the Rogue is relatively effortless.
Where the compact SUV falters is with its Xtronic transmission. The transmission is noisy, and it features what is commonly referred to as a "rubber banding" effect. Rogue's 170-horsepower, 2.5-liter four-cylinder engine is powerful enough for its class though it's not anything more than competent.
Nissan Safety Shield 360 is standard on Rogue SV and above models. The suite of safety and driver assistance technology includes automatic emergency braking with pedestrian detection, rear automatic braking, lane departure warning, radar-based blind spot warning, rear cross traffic alert and high beam assist. ProPilot Assist is a great add-on for buyers and includes lane centering technology among other features.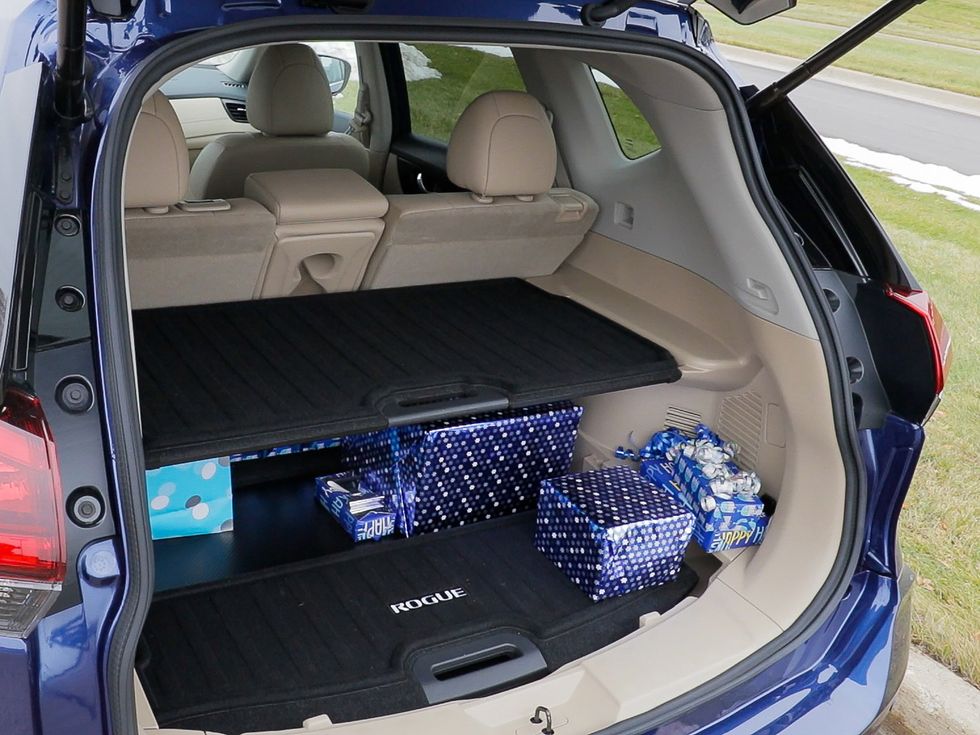 The Rogue features a divide and hide shelf for easy storage.Photo courtesy of Nissan North America
The Nissan Rogue isn't the newest model out there, but for the average customer, it checks many of their boxes. It is a true crossover, riding low and delivering a sedan-like drive quality. Nissan makes it easy to like the Rogue, despite its age.
The 2020 Nissan Rogue is on sale now and starts at $25,300.