New Pirelli tire development simulator slashes lead times by 30 percent
Feb 19, 2020, 5:02 pm
Photo courtesy of Pirelli
A new tire simulator will help Pirelli reduce the development time of its products by 30 percent. This is because it greatly reduces the number of physical prototypes that the company needs to produce during the development process.
The simulator lives in Milan, Italy at Pirelli's research and development division. According to the company, the simulator makes it possible for different development parameters to be remodeled rapidly, which leads to a faster exchange of information between Pirelli and the world's car manufacturers.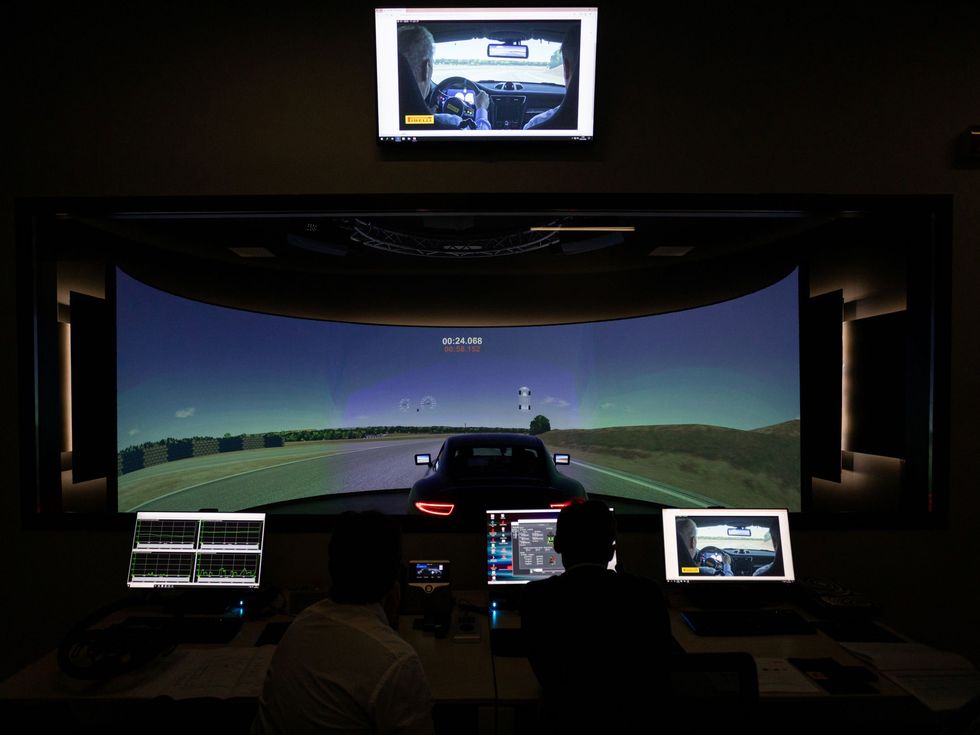 Behind the simulator sits a control room where researchers and engineers can employ a number factors to test the tires.Photo courtesy of Pirelli
When compared to traditional research and development techniques, the ability to virtually model any car in the system and apply a variety of environmental and roadway factors, and equipment to the model.
Pirelli also says that this innovation plays into the company's commitment to sustainability. Less prototypes equal less waste.
This type of advanced product simulation has been used for more than a decade during the design and development of Formula 1 and other motorsport tires. Automakers, including Honda, use simulators for other functions, including testing innovations in safety technology.
Pirelli describes the simulator as being "produced by VI-grade and consists of a 210-degree panoramic screen, 24.6 feet in diameter, which visually reproduces a wide range of different driving conditions, roads and circuits. At the heart of the system is a static car equipped with various active technologies to accurately reproduce the sensations that any driver would feel in a real car, including the seat, steering wheel, seat belts and different shaker systems, which precisely replicate the movements of the suspension and engine."
Behind protective glass in the control room are personnel that can program the simulator to reproduce a variety of different technical specifications for the tire or the car. The results of each test is then logged, measuif the interaction between the tire and the "road" as well as other parameters relevant to tire behavior.
The simulator is also able to add in subjective impressions that may be felt by a driver, encompassing nearly all the impactful applications of a tire.