McLaren-themed Super Garage parks at new development in West Hollywood
Nov 16, 2020, 10:28 am
Photo courtesy of Pendry Residences West Hollywood
The Sunset Strip is set to get even posher. The Beverly-Hills adjacent region of Los Angeles is home to the Pendry Residences West Hollywood by Montage Hotels & Resorts. The development has added its unique Super Garage to the property. Nicknamed "The Show Room", the 1,719-square-foot private gated garage provides direct access via private elevator to Terrace Estate 608, a two-story penthouse Residence.
With the purchase of the space, the buyer will receive a one-year lease of a McLaren 765LT to complement their new West Hollywood home. It can take its space in the garage next to four other cars and a private washroom. The car is one of 765 models that McLaren will make. This year's allocation is already sold out.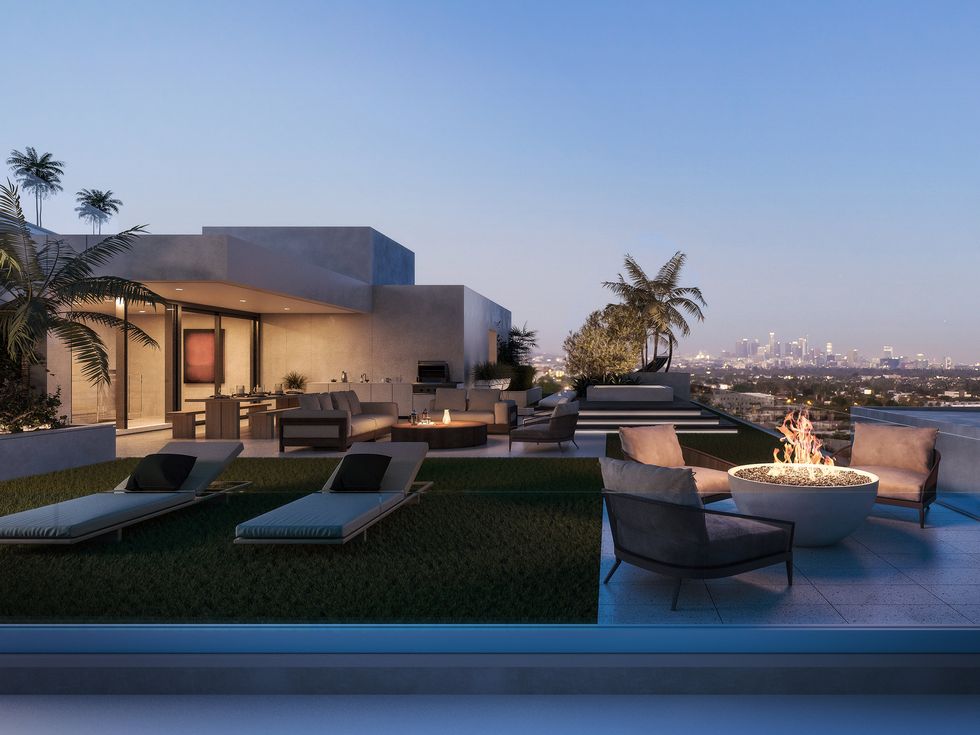 The rooftop of the building provides panoramic views of the Los Angeles skyline.Photo courtesy of Pendry Residences West Hollywood
"We are delighted to be working with Pendry Residences West Hollywood to help create the ultimate auto enthusiast's dream garage," says Tony Joseph, President, McLaren North America. "The 765LT is the most dynamically advanced and engaging McLaren LT model to date. With allocations for the US market already filled, this is a unique chance to experience this incredible supercar."

The buyer will also receive a design allowance to help them customize the garage as they see fit, which inches the options to create the ultimate McLaren garage designed by EYRC Architecture in collaboration with McLaren Automotive.
But that's not all. For the auto-enthusiast-in-training, McLaren is also including one of the newly-released kid's ride-on electric-powered McLaren Senna cars.
"We are excited to partner with McLaren Automotive North America as they share the our dedication to an unparalleled luxury experience. Through our collaboration with McLaren, Pendry Residences West Hollywood further elevates the residential living experience in Los Angeles," says Tina Necrason, Executive Vice President, Residential, Montage International. "Los Angeles residents are passionate about their cars and our Super Garage offers one discerning owner the opportunity to house their most prized vehicles in a space that is as luxurious as the Residence itself."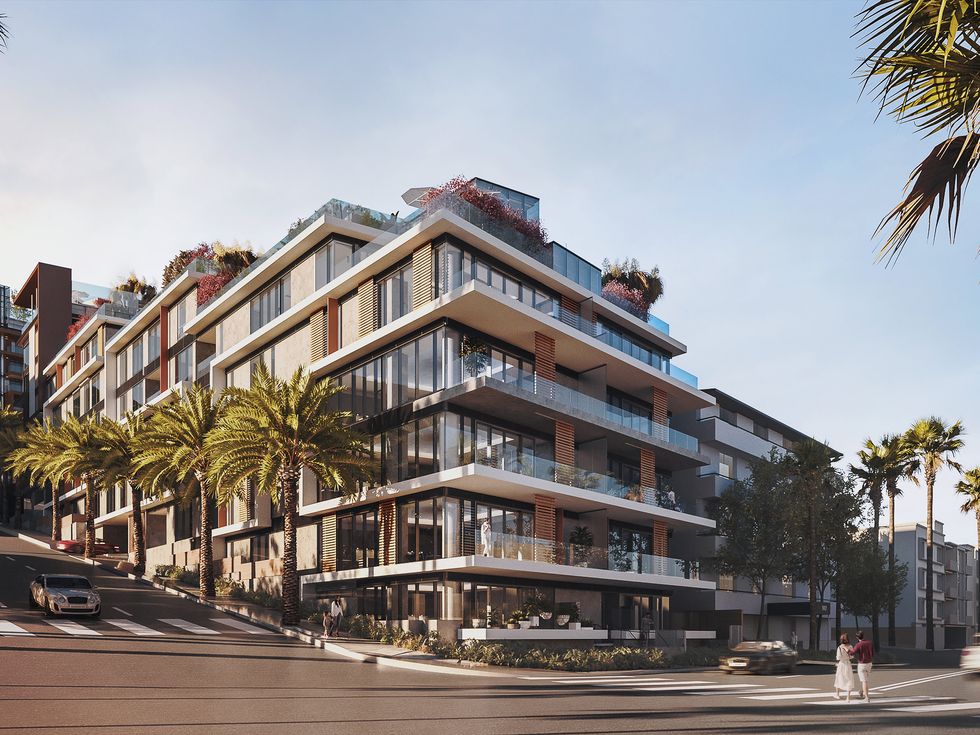 The development is located in the heart of West Hollywood on the Sunset Strip.Photo courtesy of Pendry Residences West Hollywood
The garage is being offered together with Terrace Estate 608 for a package price of $16 million.