Byton announces partnerships with ViacomCBS, AccuWeather
Jan 6, 2020, 8:47 pm
New Byton vehicles will come equipped with a 48-inch display, dubbed the M-Byte, centered at the front directly in the line of sight of all occupants of the car. In addition to relevant drive information and controls for comfort and convenience features, the screen will display entertainment programming and weather information thank to new partnerships with ViacomCBS and Accuweather.
"When Byton committed to creating the first smart device on wheels, this is exactly the kind of engagement we had in mind," said Dr. Daniel Kirchert, CEO, Byton. "The Byton M-Byte with its unique user experience will offer developers the opportunity to present in-car interactions in a way that is more engaging than ever before."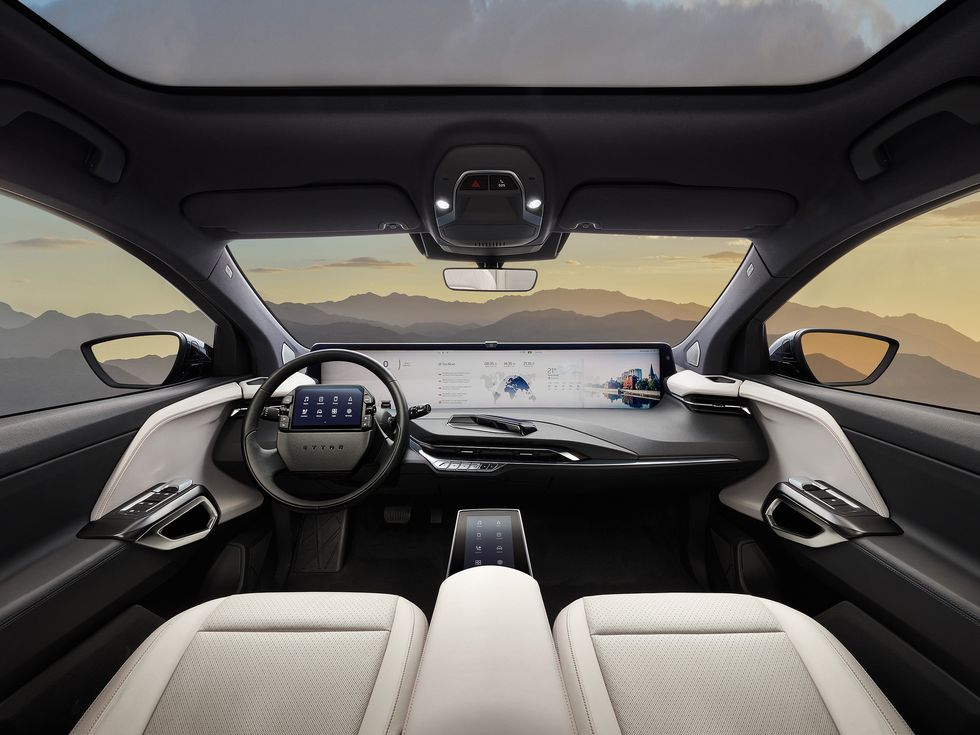 Photo courtesy of Byton
The deal with ViacomCBS will make the company's content available in the vehicles via the Access Twine for Car system. The screen will deliver a rich video experience to vehicle occupants. ViacomCBS owns significant entertainment brands including BET, CBS Sports, Comedy Central, MTV, Nickelodeon, Bellator, Showtime, and Paramount.
"The future of in-vehicle infotainment is an exciting opportunity to strengthen and extend our connection to our audiences within today's fragmented media environment," says Ray Hopkins, President, U.S. Networks Distribution, ViacomCBS. "We look forward to building upon our relationship with Access and Byton to reimagine the entertainment experience for a new and captive generation of drivers and passengers."
The automotive startup has also partnered with AccuWeather to deliver a connected vehicle experience that goes beyond the usual in-car weather information. Byton and AccuWeather technology will report the weather conditions on demand but also inform users of upcoming changes in weather at their destination.
"Saving lives and protecting property is part of our mission statement at AccuWeather, and the primary reason why AccuWeather has invested in the global connected car industry. By partnering with Byton, AccuWeather can give drivers increased situational awareness, with minute-by-minute precipitation forecasts along their route", said Steven R. Smith, President at AccuWeather.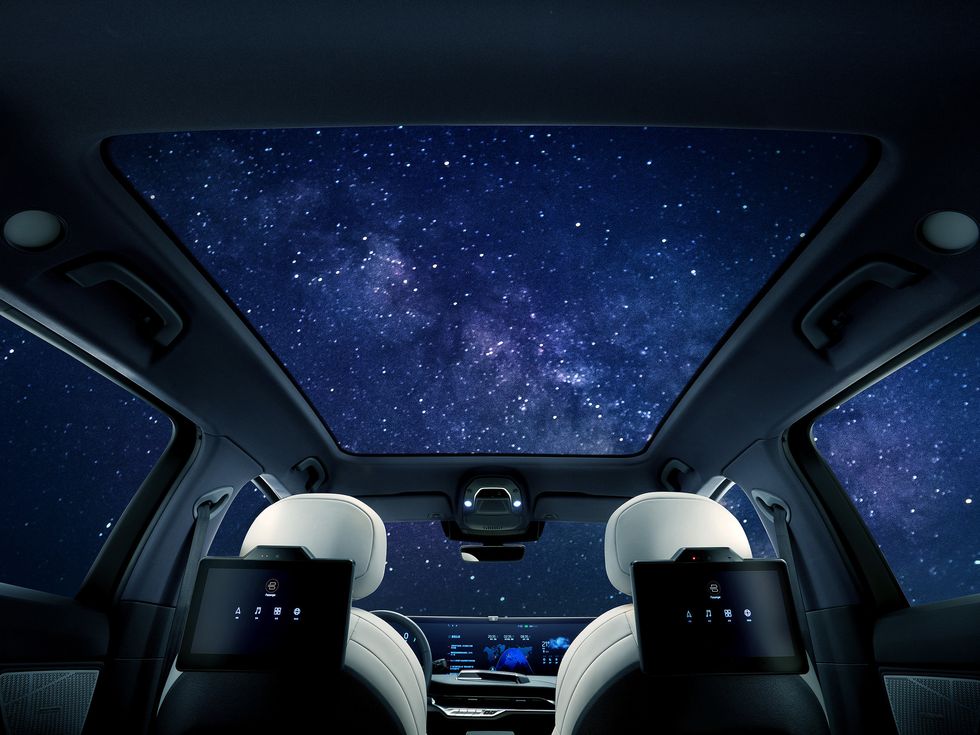 Photo courtesy of Byton
At CES this week, Byton also announced partnerships with Aiqudo to leverage their Voice to Action platform that would allow voice commands to allow occupants to interact with apps hands-free via Bluetooth.
"Quick and easy access to our favorite apps is a key to our digital lives. With voice command, thanks to Aiqudo, we make it safer for BYTON M-Byte drivers," noted Andreas Schaaf, CCO, Byton.
An additional contract with CloudCar will enable points-of-interest searches through apps.
"CloudCar is proud to be selected as a key enabling technology partner for the new BYTON digital platform," said Philipp Popov, CEO of CloudCar, Inc. "Combining their unique interaction capabilities with our production-proven infotainment platform that simplifies access to compelling content from numerous providers across multiple content domains will greatly enhance the overall mobility experience for active drivers and their passengers. We are excited for the incredible customer experiences that this combination of technologies will enable."
Byton has previously announced that they will bring a vehicle to market in the U.S., China, and Europe. The Byton SUV is slated to have a price tag of $45,000 and deliveries are expected to start in China later this year.
Byton is headquartered in Nanjing, China and has their R&D facility in Silicon Valley.