Tesla releases software update that includes technology most other cars already have
Aug 31, 2020, 8:37 pm
Photo courtesy of Tesla Motors
Tesla has begun rolling out an update for its cars that includes technology most new cars on the market already have. Electrik reported the development over the weekend.
The update will include traffic sign reader tech as well as the ability for your Tesla to make a chime noise when its system detects that the light ahead of you has turned green.
According to software release notes, the traffic sign reader aspect will work by utilizing the car's cameras to "see" a speed limit sign. In turn, a graphic will appear in the driver visualization in the car and the information will be used to set a speed limit warning.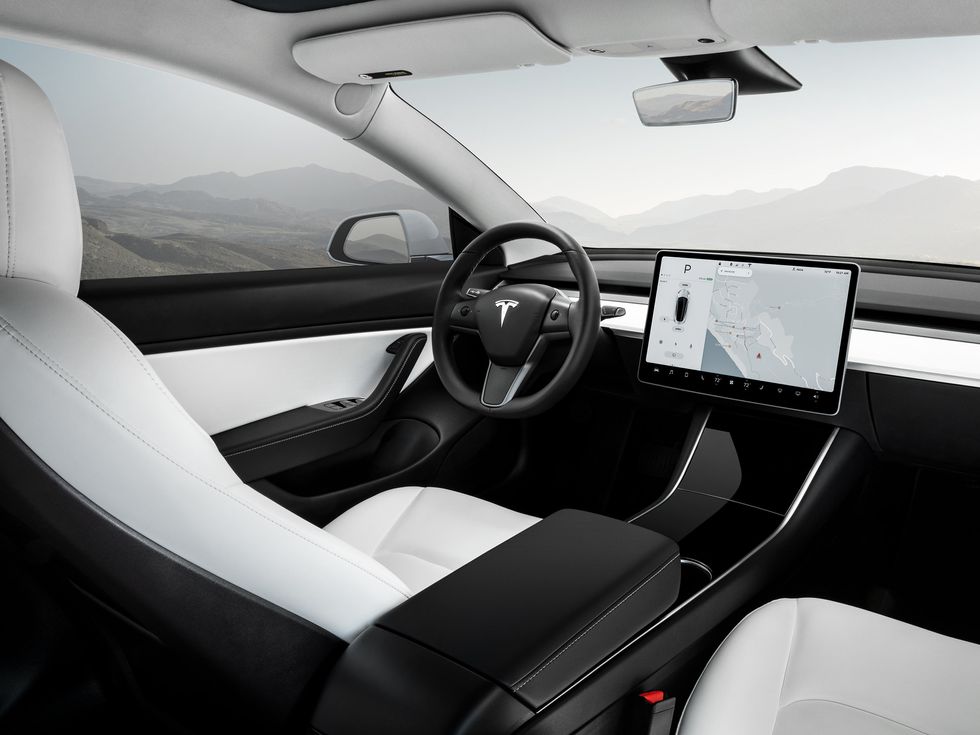 The Tesla Model 3 does not have a head up display.Photo courtesy of Tesla Motors
Similar technology is employed by a wide variety of automakers - everyone from Volvo and Mercedes-Benz to Ford and Mazda. It works a little differently at each. Some just read the sign and project an icon on the driver's information screen. Others automatically adjust your cruise control to be within the limit. Some read the sign, display an icon, then flash that icon with red highlights any time a driver exceeds that limit.

Many automakers show the sign recognition icon in their head up display (HUD) as well. Most Teslas do not come equipped with a HUD, but aftermarket solutions are available.
The pushed update also includes traffic light and stop sign reading technology that will alert the driver when a stoplight turns green. Some automakers offer technology that doesn't read lights, but rather alerts the driver when the car immediately ahead of them has pulled away.
Neither of these technologies make Tesla vehicles full self-driving cars. Despite the names, Autopilot and Full Self-Driving Capability are still in developmental stages. All Teslas require a hands-on, attentive driver to operate in a safe manner.