Autolist Survey: Consumers prefer Ford, GM electric trucks over ones from Tesla, Rivian
Dec 11, 2019, 8:11 am
Tesla showed off its new Cybertruck ahead of the L.A. Auto Show in November and reaction was mixed (to put it lightly). Consumer sentiment regarding the promise of all-electric trucks from Ford and General Motors has been better received, at least if you use social media as a gauge.
Today, no EVs for sale in the U.S. are trucks, though buyers can put a deposit down on a Cybertruck and a Rivian R1T. An exact timeline for an electric F-150 has yet to be publicly announced. Earlier this year, General Motors announced its electric pickup will go on sale in 2021.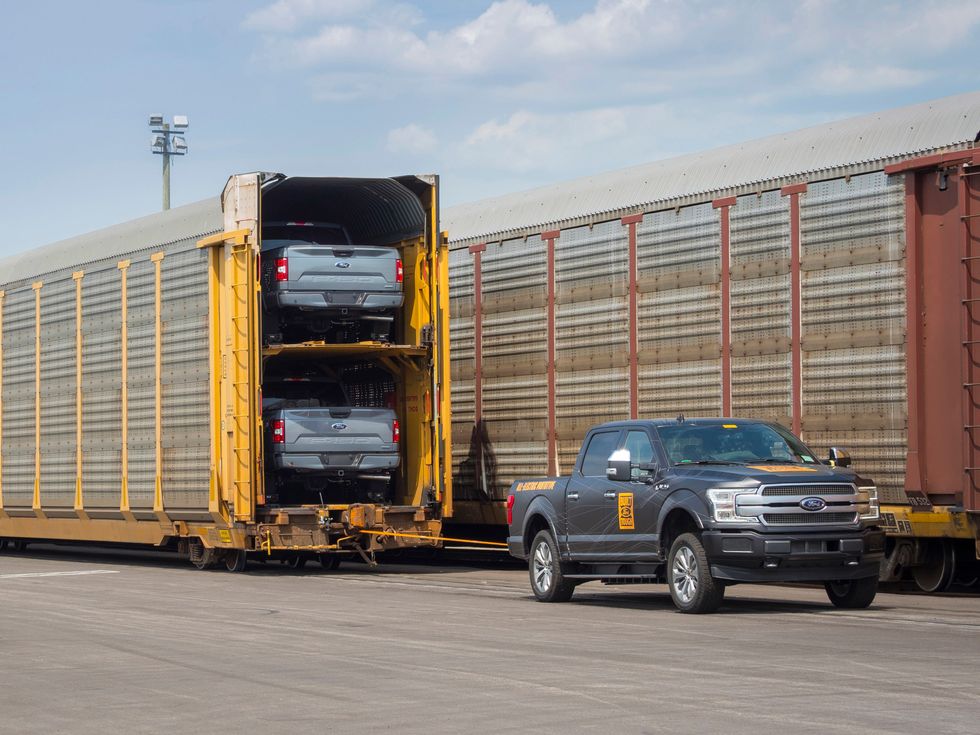 Ford showed off the capability of an electric truck this year, but it's not the Ford electric truck.Photo courtesy of Ford Motor Company
Which company would customers rather buy their electric truck from? Autolist surveyed roughly 1,100 current car shoppers in late November and early December and asked them for their thoughts on the upcoming trucks from Ford, GM, Tesla, and Rivian.
Assuming they all had similar specs and features, GM was the top choice, garnering 29 percent of the vote. Ford got 27 percent while Rivian had 24 percent and Tesla nabbed 20 percent.
"Frankly, these results are good for all four brands," said Chase Disher, analyst at Autolist.com. "It shows that Ford and GM can leverage their considerable -- and existing -- truck followings to boost interest in their EV models. Meanwhile, it shows that Tesla and Rivian could be poised to grab a meaningful share of a crucial new growth segment."
While pickups remain the top-selling vehicle segment in the U.S., there is some indication that an electric pickup would bring new buyers into the segment. Of those surveyed, 50 percent said that they had never owned a truck while 49 percent had. Of those that had never owned a truck before, many considered the Tesla Cybertruck as their top choice with 25.8 percent of the vote. The Rivian R1T (24.8 percent), Ford F-150 Electric (24.7 percent), and GM Electric truck (24.7) followed.
Among those that had owned a truck before, GM was the most popular option with 35 percent of the tally while Ford earned 28 percent, Rivian had 23 percent, and Tesla got 14 percent.