Next-gen Volkswagen Car-Net gets new app integration, no-charge services
Oct 13, 2019, 12:43 pm
Photo courtesy of Volkswagen AG
Easy-to-use infotainment operating systems with mobile capability are becoming standard for automakers in North America. Now, with the debut of their next-generation Car-Net system, Volkswagen, the world's second-largest automaker, is making the leap to the modern digital age.
New Mobile App
Car-Net Remote Access will give owners the ability to control some functionality of their vehicle via a mobile app. The app can control a vehicle's remote start and stop ability (where properly equipped), remotely lock and unlock doors, honk and flash the lights of the vehicle, show the last parked location, and give the owner a view of their fuel level, mileage, and door and window status. It is free to use for five years from the date of vehicle purchase.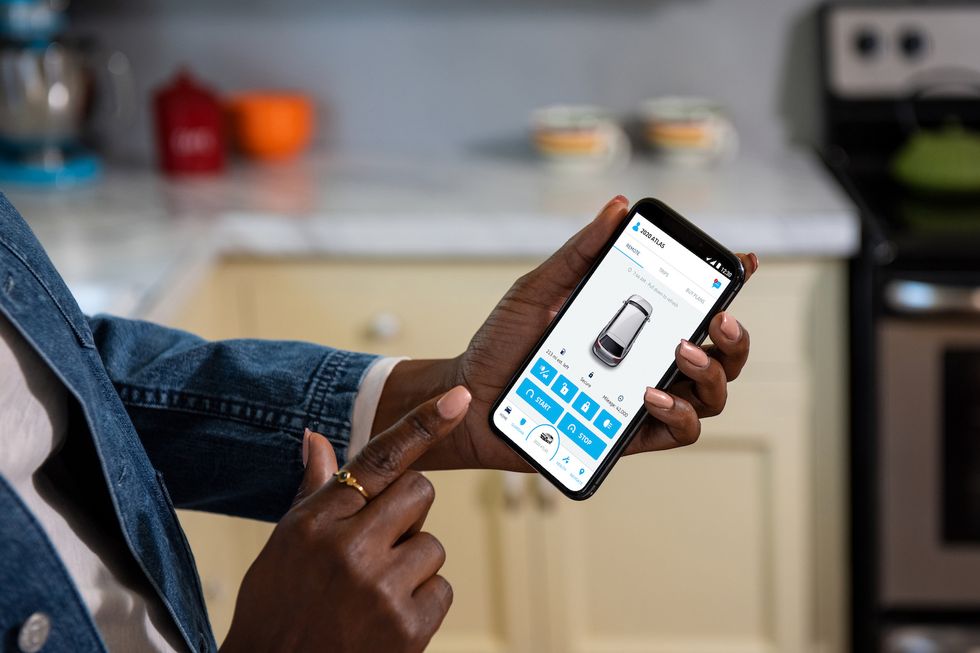 The new Car-Net app allows owners to remotely access their vehicle.Photo courtesy of Volkswagen AG
The app's parking information feature is powered by Parkopedia, which helps users locate off-street parking information. Users can press the "P" icon on their screen and the app will show them available parking locations near their chosen point of interest. That information can then be pushed to the car's navigation system, located in the head unit.
Vehicle Health Reports are automatically generated monthly and are sent to a driver's email address. When service is required, Car-Net can notify the customer and allows them to schedule a dealer visit.
Volkswagen's Family Guardian software sends an alert the vehicle owner when the vehicle travels over a pre-determined maximum speed limit and outside of a designated boundary zone. It also alerts when the vehicle is driven outside of a curfew timeframe and when it travels more than two-tenths of a mile outside a valet drop-off location.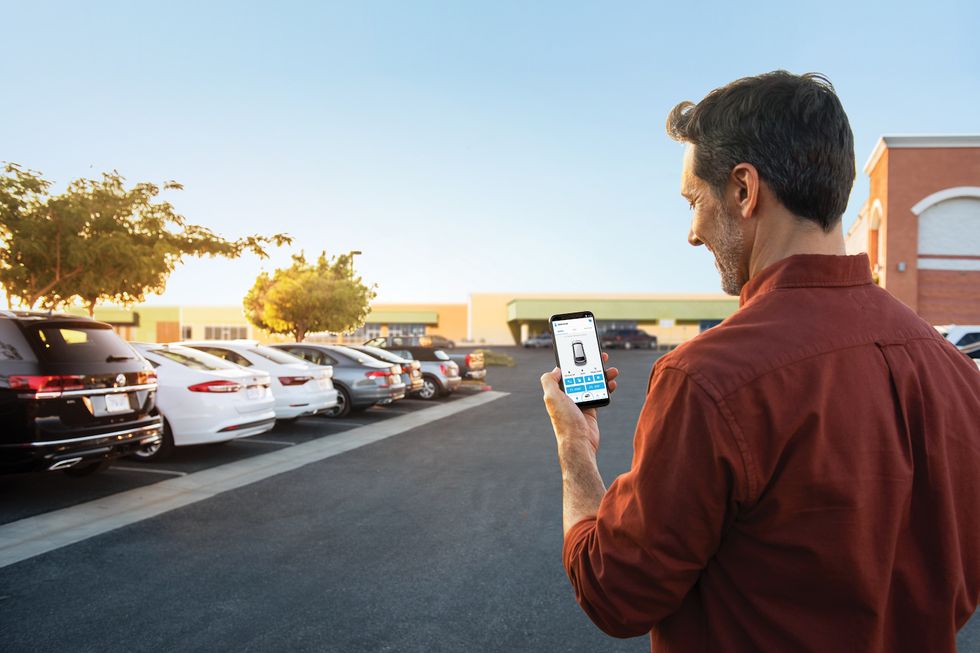 The new Car-Net app can help drivers find their car if they've misplaced it in a parking lot.Photo courtesy of Volkswagen AG
Roadside Call Assist can be activated by touching the wrench icon in the app.
New for 2020, the DriveView program allows enrollees to become eligible for a discount from their insurance company, should the company support the driver monitoring program. Based on typical drive behaviors, the app gives the driver a score, which can then be passed on to their insurance company.
Car-Net Remote is offered on most 2020 model year vehicles.
Car-Net Safe & Secure
Volkswagen's Car-Net Safe & Secure is a paid subscription service that features information and emergency assistance, crash notification, anti-theft alert, and stolen vehicle location assistance in the same manner that OnStar does. The service costs $99 annually and renews automatically at the end of each year's subscription term unless cancelled.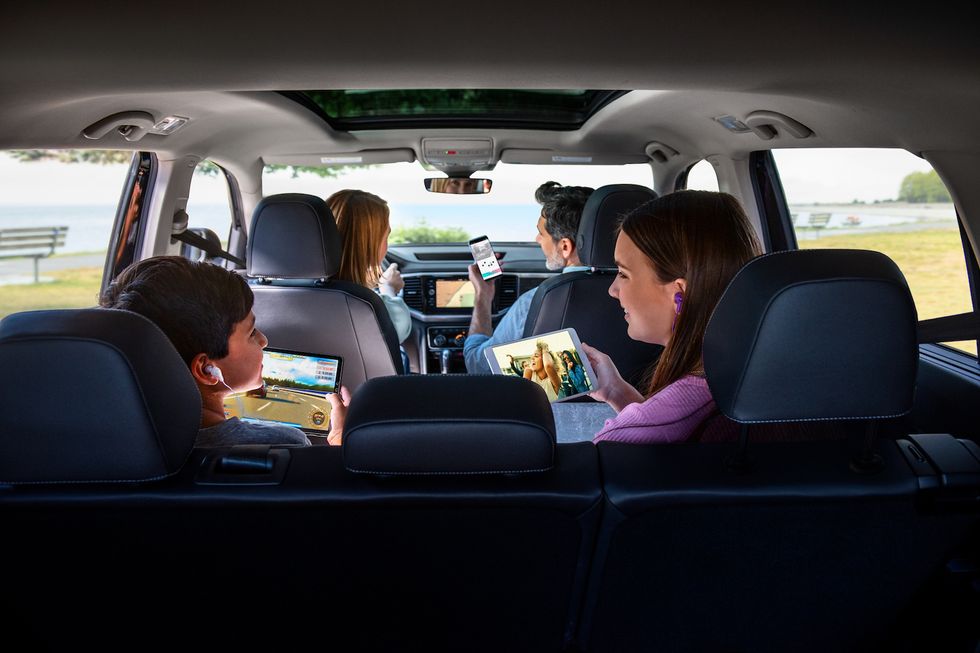 A Wi-Fi hot spot is available in most model year 2020 vehicles.Photo courtesy of Volkswagen AG
Car-Net Hotspot
The branded Car-Net Hotspot service is a 4G LTE Wi-Fi hot spot that allows users to connect up to four devices simultaneously. It runs on the Verizon Wireless network and customers who use Verizon as their wireless provider can add their mobile data plan to their existing plan as another line. Non-Verizon customers can opt for a pre-paid plan that costs just $20 per month plus associated taxes and fees, however the rate may not be available in all states.
Car-Net Guide & Inform
Volkswagen's navigation system, which provides enhanced infotainment functionality, is called Car-Net Guide & Inform. Using the factory-installed system, owners can access traffic reports, fuel prices, sports scores, movie times, and weather data as part of the three-month SiriusXM Travel Link trial. Car-Net enrollment and subscription is not required.