Subaru adds Guinness World Record holder to list of accolades after stunt with 1,751 cars
Oct 8, 2020, 11:22 am
Photo courtesy of Subaru of America, Inc.
Americans love their Subarus. They love them so much that there's an annual festival that attracted nearly 2,000 Subaru vehicles to it during a pandemic.
The 2020 Subaru Teccnica International Subiefest took place at the OC Fair & Expo center in Costa Mesa, California on Sunday. The event attracted 1,751 Subarus, which formed a line two miles long to break the Guinness World Record for the largest parade of Subaru cars.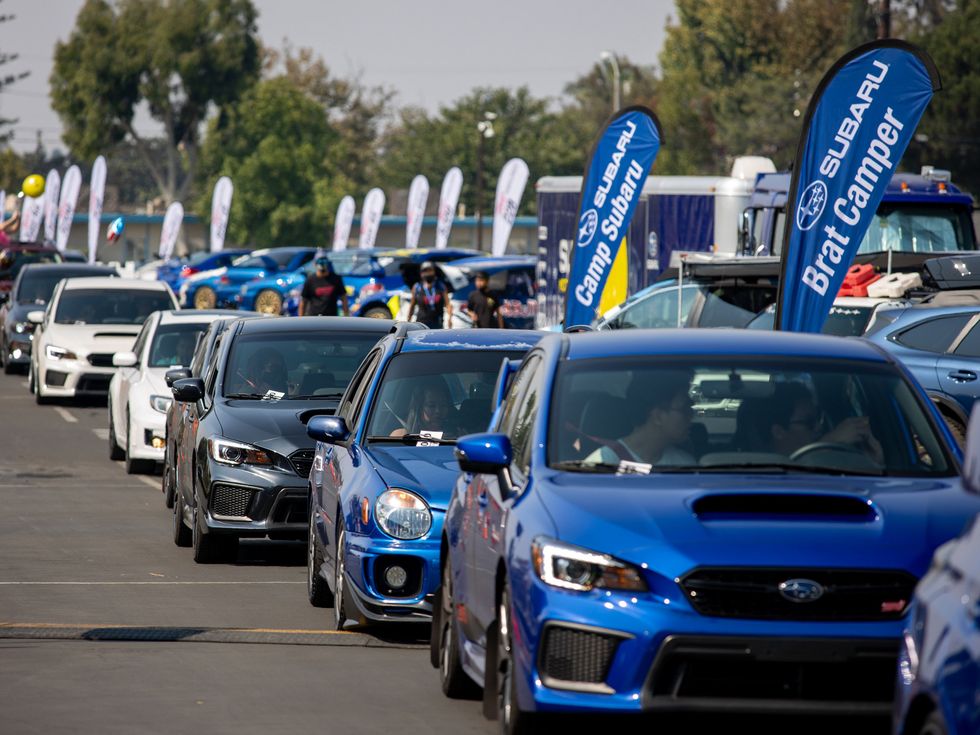 Subarus from across the country attended the event.Photo courtesy of Subaru of America, Inc.
But they didn't just break the record. They smashed it. The previous best was 549 cars.
In lieu of ticket sales this year, Subaru asked for a donation to Feeding America from each registration who participated in the record-attempt. Subaru has been supporting Feeding America's efforts throughout the pandemic. In April, the company announced a donation that would provide 50 million meals to those in need. Later that month, a reunion episode of "Parks & Recreation" was sponsored by Subaru and raised money for Feeding America.
Feeding America is the nation's largest domestic hunger-relief organization and a nationwide network of 200-member food banks.
The donations from the participants that took place in the Guinness World Record event will provide 241,800 meals. Subaru will match the donations, bringing the total number of meals provided by the effort to 500,000. Feeding America will deliver the meals to two local food banks – Los Angeles Regional Food Bank and Second Harvest Orange County.
"In these trying times we all search for stability in our daily lives," said Alan Bethke, Senior Vice President of Marketing at Subaru of America. "We hope that through this donation to Feeding America, we can provide the comfort and stability of a meal for people who struggle with hunger in America. We must all stay safe but remember to help others where we can."