Volvo launches XC40 Recharge as its first mass market battery electric vehicle
Oct 20, 2019, 4:14 pm
Photo courtesy of Volvo Car USA
Its quirky shape, engaging drive dynamics, and encompassing available Bowers and Wilkins stereo system have earned the Volvo XC40 accolades since it debuted in 2017. Now, Volvo has introduced the 2020 XC40 Recharge, a battery electric-powered SUV that will competing directly the forthcoming Tesla Model Y and current Kia Niro EV and Hyundai Kona EV.

The XC40 Recharge is Volvo's first step in a new lineup built around electrified powertrains. The automaker has already pledged to introduce a new EV each year in order to make half its lineup fully electric by 2025.
Volvo has given the XC40 Recharge a 78 kilowatt-hour battery. That's the same battery pack that is in the Polestar 2.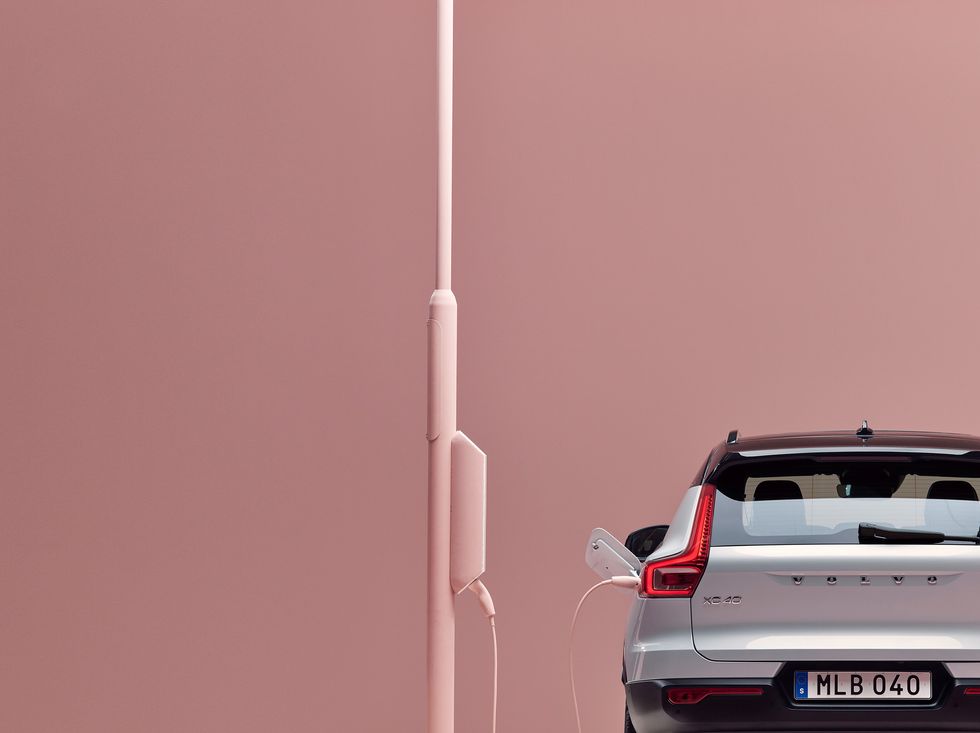 Volvo has not yet announced which charging company they are teaming up with in the U.S.Photo courtesy of Volvo Car USA
U.S. models are slated to have 487 pound-feet of torque and 402 total horsepower. The compact SUV has a promised range of over 200 miles for U.S. buyers (most Americans travel just 30 miles a day) and can be charged up to 80 percent of its capacity in 40 minutes using a fast-charging system. On a Level 2 charger, getting to that point will take 7.5 hours. The automaker has not yet announced a charging company partner.
Volvo claims the vehicle can get from zero to 60 mph in 4.7 seconds, squarely placing it in the "zippy" category.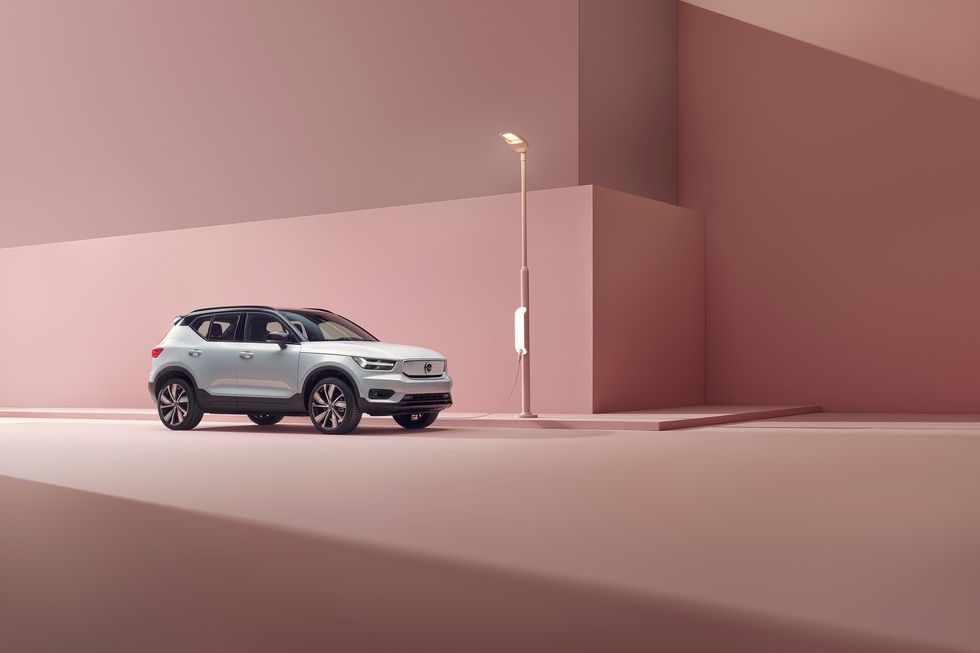 The XC40 Recharge isn't too different from a traditional XC40 on the outside and inside.Photo courtesy of Volvo Car USA
The XC40 Recharge has very similar looks to the 2019 Volvo XC40. The biggest differentiator is its enclosed grille. Side mirrors, lower fascia, and the roof have been given a black paint job. Volvo will sell the XC40 Recharge with an available Sage Green paint job.
Because there is no engine, the front trunk (frunk, if you prefer) has been turned into a cargo storage area.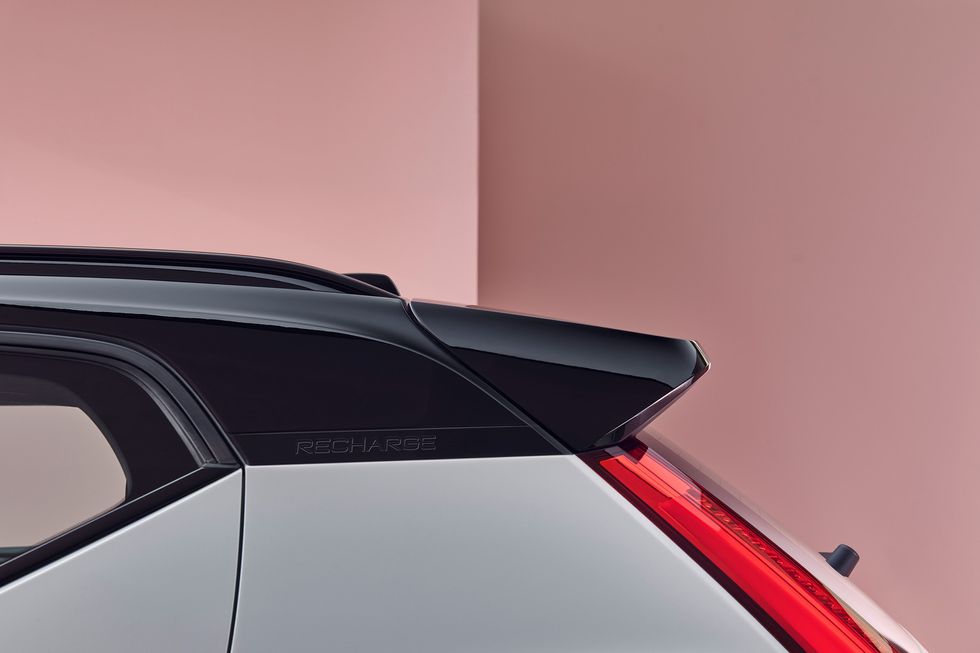 Volvo has kept the two-tone look on this XC40.Photo courtesy of Volvo Car USA
The model's interior is nearly identical to the XC40. It includes Volvo's new Android-powered infotainment system that supports Google Assistant, Google Maps, and Google Play.
The model will go on sale in late 2020 and is promised to cost around $55,000.