Volvo reducing lifecycle carbon footprint per car by 40% by 2040, becoming carbon neutral
Oct 30, 2019, 9:37 am
Photo courtesy of Volvo Car USA
Volvo wants to become a carbon neutral company by 2040. To get to that milestone, the automaker has announced plans to reduce its lifecycle carbon footprint per car by 40 percent by 2025. They also want their manufacturing network to be carbon neutral by 2025.
The company isn't just rolling out a fleet of electric vehicles and calling it a day. They are tackling the issue throughout their business network from the supply chain to materials reuse to vehicle electrification.
"We are transforming our company through concrete actions, not symbolic pledges," said Håkan Samuelsson, chief executive. "So at Volvo Cars we will address what we control, which is both our operations and the tailpipe emissions of our cars. And we will address what we can influence, by calling on our suppliers and the energy sector to join us in aiming for a climate neutral future."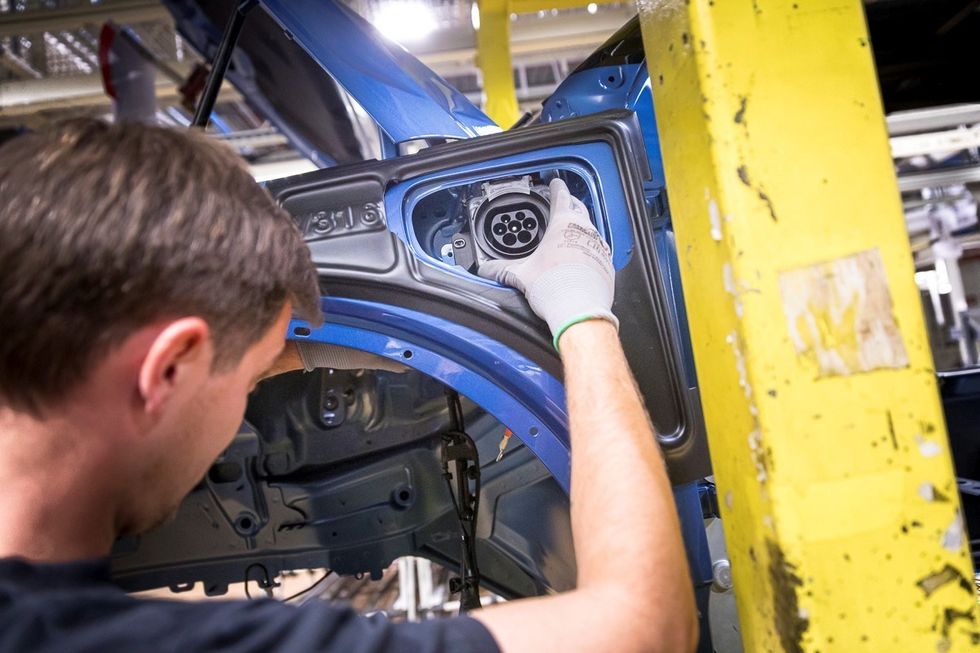 Volvo will be working with its suppliers to help them clean up their operations in order to achieve their goal.Photo courtesy of Volvo Car USA
The biggest piece of the puzzle includes the goal of generating 50 percent of global sales from fully electric cars by 2025. This would reduce tailpipe emissions by half. This will, of course, depend on the market's demand for these sorts of vehicles.
Volvo is also aiming to reduce the CO2 emissions of its global supply chain by 2025 and will equip each new Volvo car with 25 percent recycled plastics by the same year. An additional 25 percent reduction in carbon emissions will be possible by modifying operations practices.
Volvo has already announced plans to phase out the internal combustion engine in the coming years. They recently debuted their first electric vehicle, the XC40 Recharge.