8 don't-miss museums for Volkswagen brand enthusiasts
Dec 27, 2020, 8:31 am
Photo by Sean Gallup/Getty Images
Volkswagens hold a place in many hearts. From the classic Type 2 Bus to the sleek Karmann Ghia to the Beetle, there's a heritage of Volkswagens for nearly every type of enthusiast. Museums across the world are dedicated to sharing those models, including some of the rarest Volkswagens ever made. Scroll down to see some of the best places to see VWs.
LeMay – America's Car Museum (Tacoma, Washington, USA)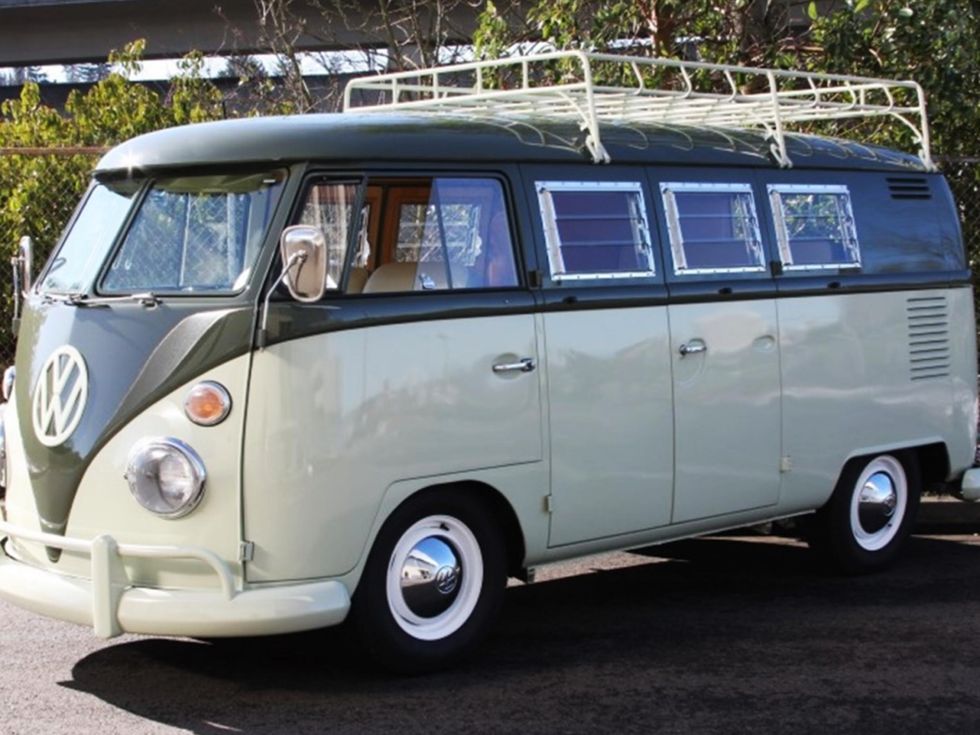 Photo courtesy of Volkswagen AG
Volkswagen: "America's Car Museum preserves the history, technology and influence of cars in the U.S. through its 12 rotating exhibits. Among the museum's collection of over 250 cars is a light green 1967 Volkswagen Type 2 double-door camper (shown above), which has been restored with its original interior, wood cabinets, fold-down table and bed. The car was donated by renowned blown-glass sculptor Dale Chihuly, who was born in Tacoma. The museum also features a turquoise 1962 Volkswagen Karmann Ghia, which was owned by museum founders Harold and Nancy LeMay."
Don Garlits Museum of Drag Racing (Ocala, Florida, USA)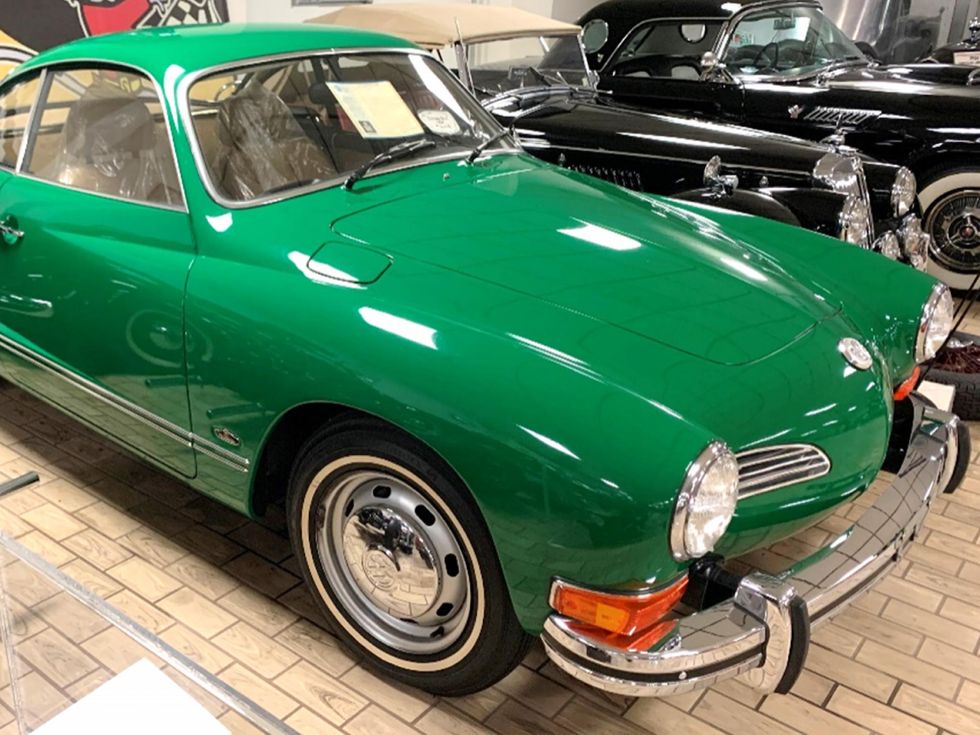 Photo courtesy of Volkswagen AG
Volkswagen: "Automotive engineer and racecar driver Don Garlits is considered the father of drag racing. As a young man, Garlits would buy a new Volkswagen every year, and the vintage vehicle wing of his museum reflects his love of the brand. Most notable in his collection is his green 1974 Volkswagen Karmann Ghia that he purchased from a car dealership auction. The vehicle has only been driven for 27 dealer test miles and has never been titled. From the same auction, Garlits also purchased a black 1950 Volkswagen Beetle — one of only 151 that were imported to the U.S. that year — and restored it himself before displaying it at his museum."
Lane Motor Museum (Nashville, Tennessee, USA)
Lane Motor Museum has a rotating collection, of which five are Volkswagens: 1956 Volkswagen Beetle, 2002 Volkswagen Beetle, 2003 Volkswagen Beetle, 1981 Volkswagen Rabbit "Rocket Car", and 2014 Volkswagen XL1. The '81 and '14 models are the most unique. The Rocket Car has Buck Rogers fiberglass bodywork that helps the car reportedly get over 50 mpg. VW's XL1 is a diesel-powered plug-in hybrid. Just 200 were sold.
Volo Museum (Volo, Illinois, USA)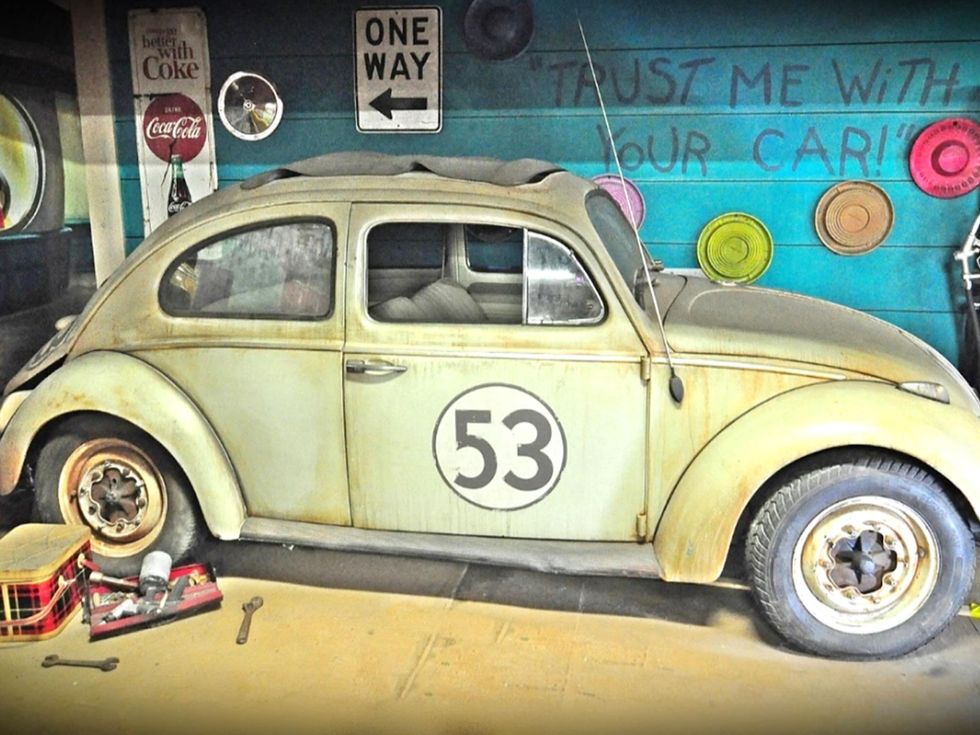 Photo courtesy of Volkswagen AG
Volkswagen: "On your next trip to the Windy City, head to the suburbs to see the Volo Museum's exhibits of classic cars, including many from TV and movies. The pearl white, No. 53 Beetle is a movie star worth visiting. About 35 models of the iconic car were built for the 2005 sequel, 'Herbie: Fully Reloaded,' but this model really does come to life, thanks to over a mile of wires concealed under the hood. The museum has rigged it to a motion sensor, so the Beetle still reacts when someone walks by."
ZeitHaus (Wolfsburg, Germany)
The Zeithaus museum is housed within the Autostadt, the world's largest new car delivery center. ZeitHaus is a multi-brand museum with over 60 brands represented. The museum is filled with examples of all aspects of automotive past and present, including concept cars, early autos, and examples of the automating process. Museum managers frequently change out the vehicles on display
The National Automobile Museum (Reno, Nevada, USA)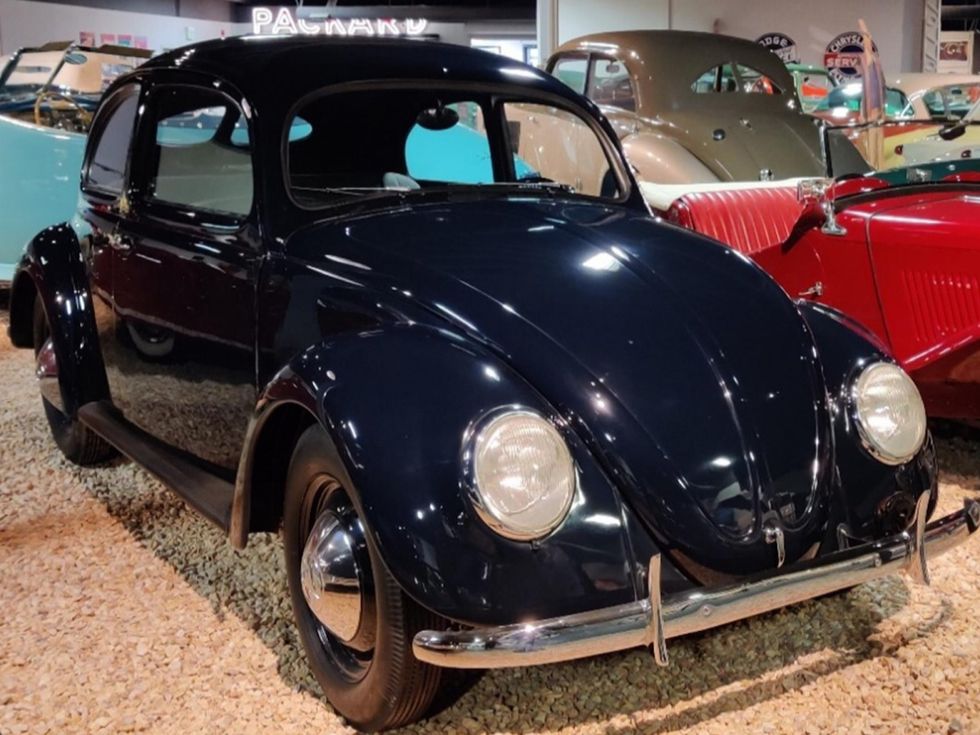 Photo courtesy of Volkswagen AG
Volkswagen: "See over 200 vintage vehicles dating as far back as the 1890s in downtown Reno's National Automobile Museum. An air-cooled, four-cylinder black 1947 Volkswagen Type II Limousine is on display. Visitors are often surprised to see that the small four-seat car is called a "limousine," but in Germany where the car was built, the term simply means "full-sized sedan." A ruby-red 1964 Volkswagen 1200 Deluxe Convertible is also on display, after being completely disassembled and restored by the museum."
The Petersen Museum (Los Angeles, California, USA)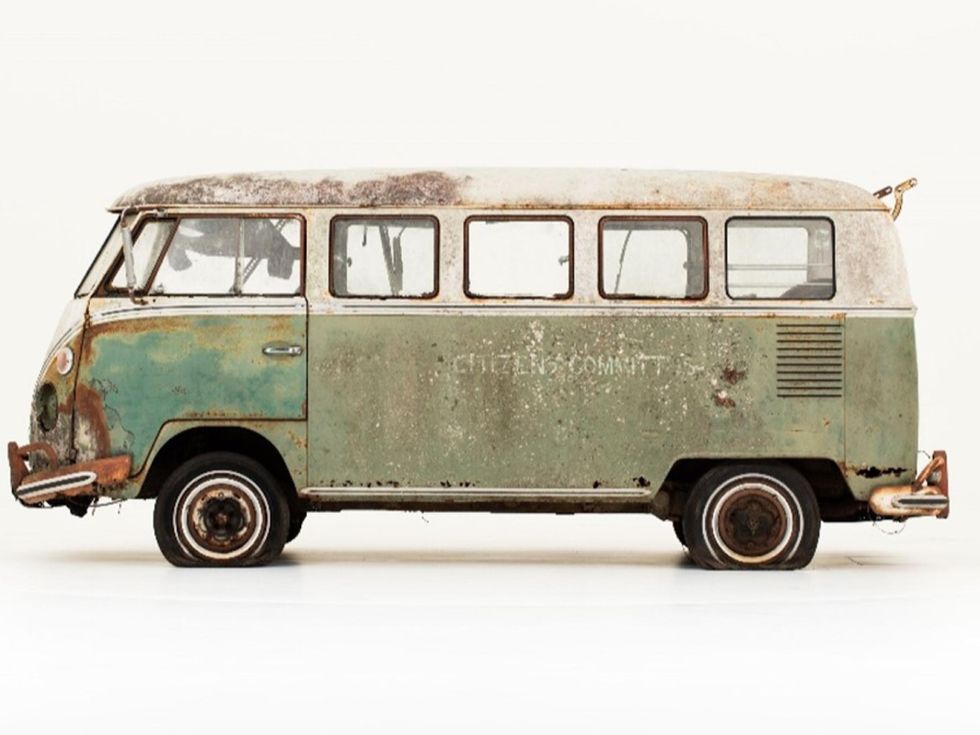 Photo courtesy of Volkswagen AG
Volkswagen: "With over 100,000 square feet of exhibits and 300 vehicles, the Petersen Museum is one of the world's largest automotive museums. Its exhibits feature many iconic Volkswagens, including the yellow 1979 Volkswagen Transporter Van driven in the 2006 film, "Little Miss Sunshine." Also on display is the 1966 Volkswagen Type 2 "Jenkins Bus," formerly used by civil rights pioneers Esau and Janie B. Jenkins in Johns Island, South Carolina. The bus was used to transport hundreds of residents of the island to Charleston, where they could attend high school. The Jenkins family helped Black citizens pass discriminatory voting literacy tests, and later opened businesses on Johns Island to support the community. The bus has been carefully preserved and still bears the marks of its over 40 years with the Jenkins family."