Vintage Volkswagens reborn as mobile hummus shop, bookstore
Nov 27, 2020, 6:47 pm
Photo courtesy of Volkswagen AG
Holiday shoppers this year, once again, have shopping small on the mind. For some businesses, their idea of small is smaller than most. From a hummus shop to a coffee shop, to a mobile bookstore, many small business owners rely on vintage Volkswagen products to help their businesses run.
Little Sesame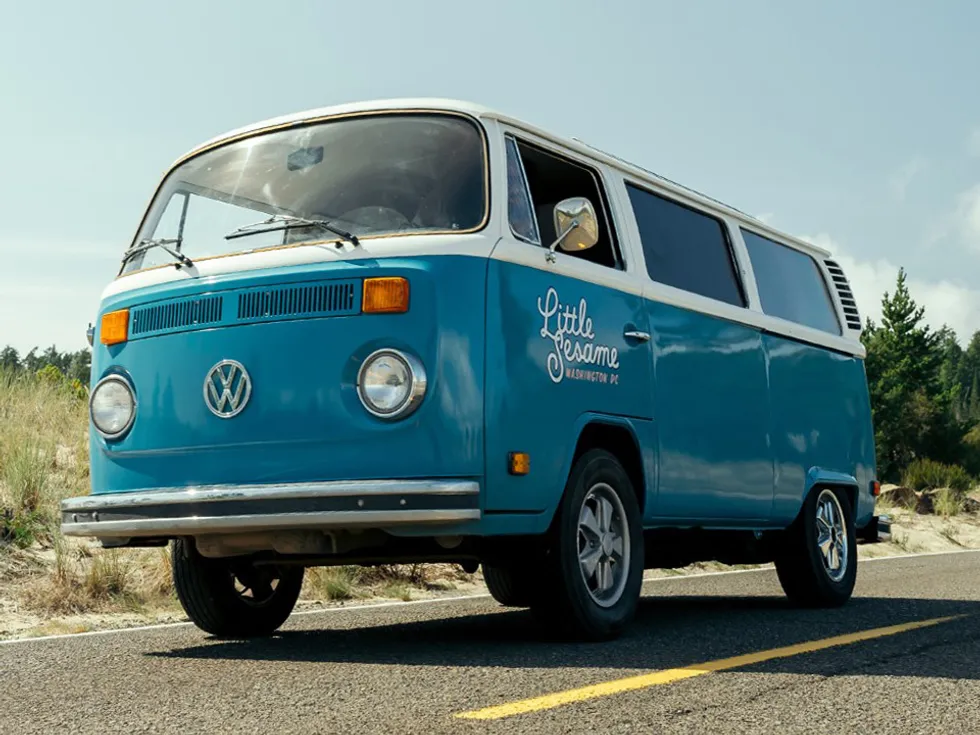 Photo courtesy of Volkswagen AG
In 2015, chefs Nick Wiseman and Ronen Tenne opened their hummus shop in Washington, D.C. They didn't just want another restaurant, they wanted to create a different way of doing business than they'd experienced in some of the New York City area kitchens they'd cooked in over the years. They wanted travel.
In order to inspire new flavors , Wiseman and Tenne hop into their robin's egg blue 1978 Volkswagen Bus and explore the country. Their current Bowl of the Week brings in autumn and wintertime flavors with ingredients like maple roasted winter squash, pomegranate molasses, crispy chickpeas, za'ata, and herbs.
The restaurant, with locations in the Golden Triangle and Chinatown, is currently open for breakfast, lunch, and dinner. They offer catering and meal kits as well as online ordering for pickup and delivery.
Dom's Coffee
In Farmington Valley, Connecticut, a European-style coffee shop sits on a strip of real estate next to buildings similar to what you'd find in nearly anyone's hometown - a car dealership and a church. The brick-and-mortar shop was opened by Andrius Plankis and Asta Plankiene in May 2015, two years after the couple emigrated to the U.S. from Lithuania.
In addition to their shop, they run a fully-equipped mobile espresso bar out of the back of a Volkswagen Atlas R-Line. Their specialty is artistically crafted drinks including espressos, affogatos, specialty lattes, cold brews, and hot chocolates.
The Cincy Book Bus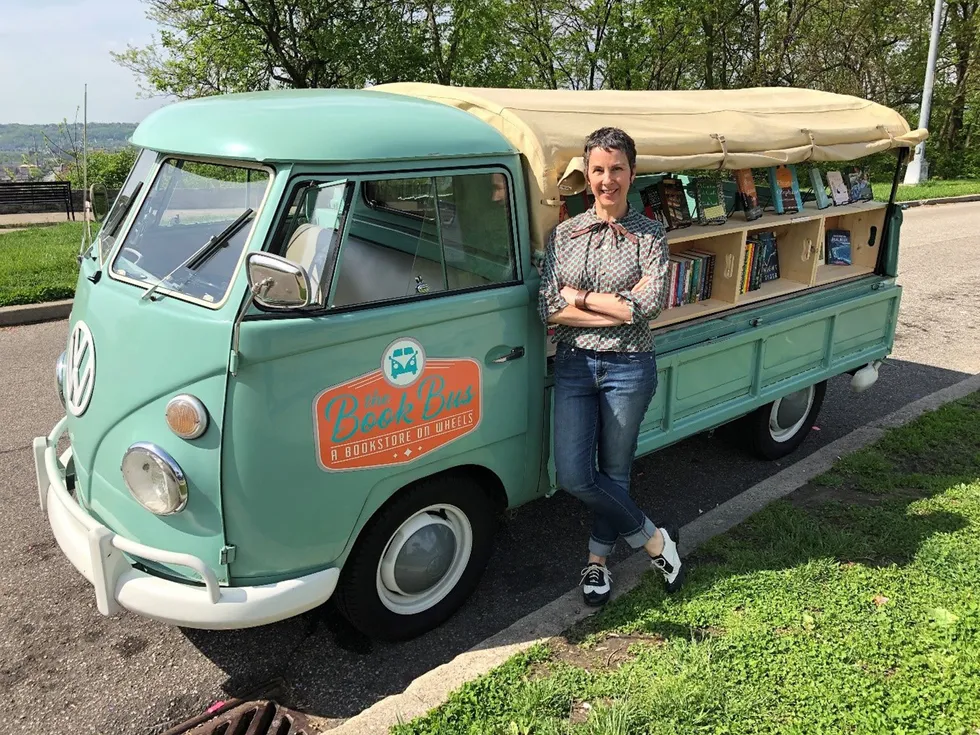 Photo courtesy of Volkswagen AG
After retiring from 25 years of teaching, Melanie Moore decided it was time to pursue her dream: opening a bookstore. But she didn't just want to own the shop around the corner, she wanted to have a business that would work to get books into the hands of children that need them the most. Just as she was about to sign a lease for a storefront, she got cold feet.
Inspired by a novel centered around a fictional, female horse-drawn carriage bookseller, Moore decided to launch the Cincy Book Bus – a mobile bookstore – out of the bed of her husband's teal 1962 Volkswagen Transporter. The van holds about 150 books, and Moore regularly rotates titles to cater to her audiences.
Moore dedicates her profits to stocking classroom libraries.
While these three businesses are small, three large corporations (including Nike) were founded from humble beginnings thanks in no small part to their Volkswagens. Click here to read their stories.