This cute Volkswagen cabrio was compared to a picnic basket but buyers loved it
Dec 10, 2020, 2:03 pm
Photo courtesy of Volkswagen AG
Remember the simpler times? Before amusement in the car was measured by whether or not it has Apple CarPlay and Android Auto, there was a tremendous amount of joy that people received just from having a car with a sunroof. Pop-up, pull-down, electrified - it was all good. Even more fun was had by those that were lucky enough to have a convertible.
The original Beetle was a popular cabriolet though the top didn't win many accolades. It was often ill-fitting and less rainproof than what is ideal. Owners found carwashes to be a perilous experience. Volkswagen sold 332,000 Beetle Convertibles worldwide.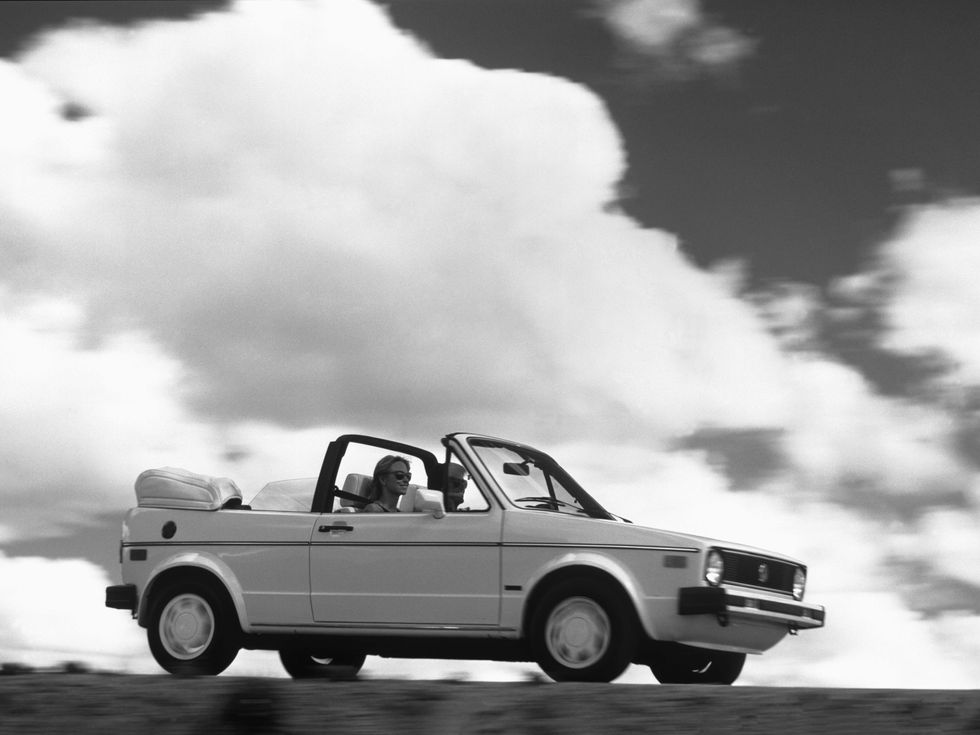 The model was beloved though its roof was not.Photo courtesy of Volkswagen AG
In 1976, Volkswagen replaced the Beetle with the first-generation Golf, which was known as the Rabbit in the U.S. But that wasn't good enough. VW wanted to make a Golf cabriolet with safer and affordability in mind. The result was the 1980 Volkswagen Rabbit Cabriolet with a five-layer roof that folded all the way back.
Globally, the model was sold under a number of different names and in a variety of special editions including the Wolfsburg models in the United States.
The Rabbit Cabriolet was the first model in its class to have a permanently installed roll bar attached to the B-pillar. This feature improved rollover protection and structural integrity, and quickly led to the model being compared to a picnic basket. However much fun of it people poked, they couldn't ignore its relative spaciousness and fuel efficiency.
Five years later the Rabbit was updated for its second generation and the Cabriolet received slight exterior updates though it kept its original underpinnings.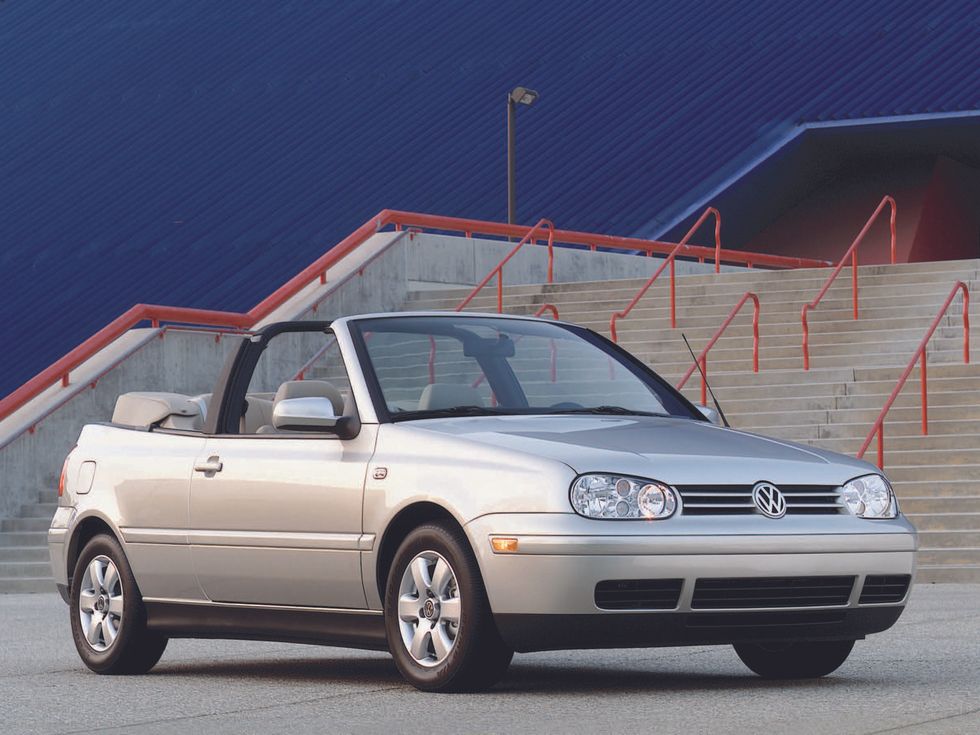 The Volkswagen Rabbit Cabriolet was sold in the U.S. up until 2002.Photo courtesy of Volkswagen AG
Volkswagen continued to sell the model in the U.S. through 1993 updating it over the years adding options like power windows and larger wheels. By the time production of the first-generation Cabriolet ended in 1993, Volkswagen had sold 388,552 of them worldwide.
The second-generation of the Cabriolet was launched in the U.S. in 1995 and included updates from the third-generation Golf as well as an available power roof with glass rear window. Buyers loved it and would make this version of the Cabriolet the best-selling convertible in the world with more than 600,000 produced over the next seven years.
In 2002, production of the model halted as customer preferences changed and safety regulations became more stringent.