This woman is responsible for the iconic Volkswagen GTI's plaid interior
Oct 17, 2019, 11:05 am
Photo courtesy of Volkswagen AG
Plaid is nearly as iconic in the Volkswagen enthusiast world as the Light Bus and the Beetle. When it debuted in the 1976 Golf GTI, it was thanks to one woman, one of the company's first female designers, Gunhild Liljequist.
Life wasn't always all horizontal and vertical lines for Liljequist. She was a porcelain painter and chocolatier candy-box designer by trade who made a career change to join Volkswagen's Germany-based Department of Fabrics and Colors in Wolfsburg in 1964. She was 28.
With the first Golf GTI set to come into production, Liljequist was tasked with designing a variety of interior elements of the compact car. Her work primarily focused on paint hues, trims, and interior detailing. At a time when bold patterns in muted colors was commonplace, Liljequist gave the GTI two distinct design elements - a tartan seat pattern and a golf ball-style gear knob.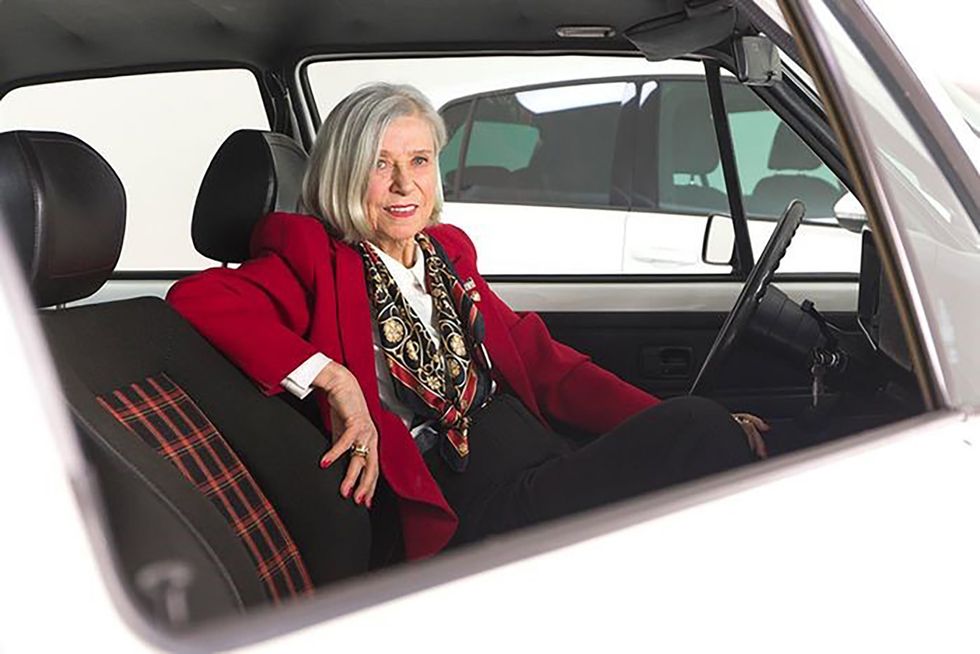 Liljequist sits in the Golf GTI she helped make popular.Photo courtesy of Volkswagen AG
"Black was sporty, but I also wanted color and quality," Liljequist said. "I took a lot of inspiration from my travels around Great Britain and I was always taken by high-quality fabrics with checked patterns … you could say that there is an element of British sportiness in the GTI."
She, unsurprisingly, faced resistance. However, the tartan seat pattern, now known as Clark Plaid, and the new style of the car's shifter knob made it through to production.
Though she's more of a black and white pattern gal, Liljequist dove deep into the color spectrum during her time at Volkswagen. The culture and rapid pace of vehicle evolution allowed Liljequist to experiment with her influence reaching into some of the brand's most iconic paint hues, trims, and interior accents.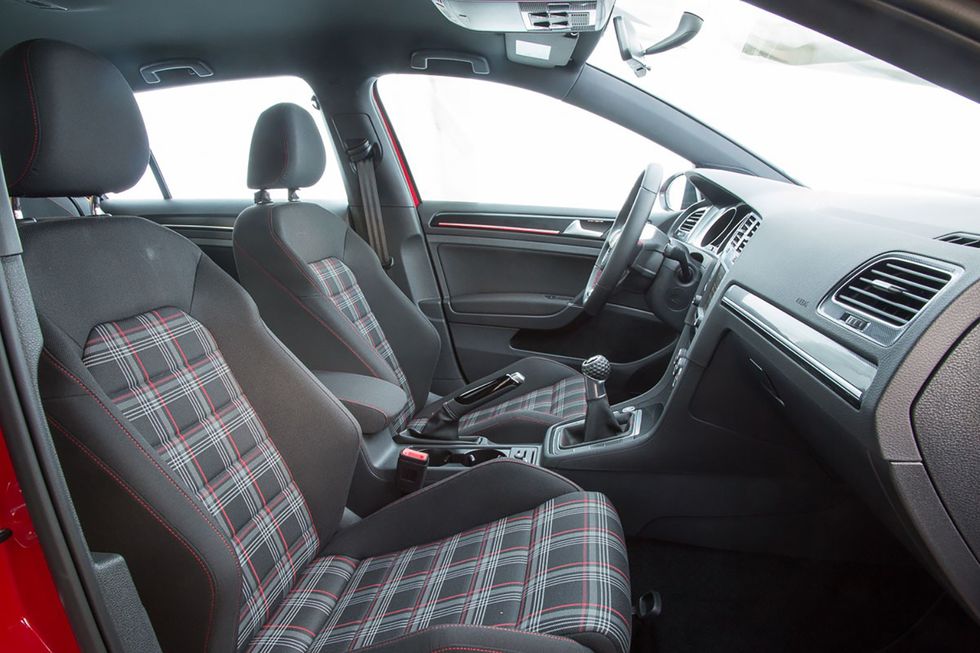 Clark Plaid is available in the 2019 Volkswagen Golf GTI Rabbit Edition.Photo courtesy of Volkswagen AG
She also contributed to the 2987 limited edition Etienne Aigner Mk1 Golf Cabrioet, a car that was influenced by women's leather accessories. Liljequist formulated the iridescent pearl color that is on the vehicle's exterior and applied it using a transparent foil.
Liljequist retired in 1991 but her legacy endures. U.S. buyers can currently purchase a 2019 Volkswagen Golf GTI Rabbit Edition, which features Liljequist's Clark Plaid in its seats.