Volkswagen's mobile charging robot makes EV power refills an autonomous operation
Dec 28, 2020, 3:32 pm
Photo courtesy of Volkswagen AG
Electric vehicle charging infrastructure is one of the biggest pain points for potential EV buyers. It's not just the time it takes to fuel up the car, it's where the filling station is located. Volkswagen has come up with a concept that removes some of those obstacles.
The mobile charging robot is an invention that comes out of the Volkswagen Group Components division. It is tasked with "fully autonomous charging of vehicles in restricted parking areas", which includes parking garages.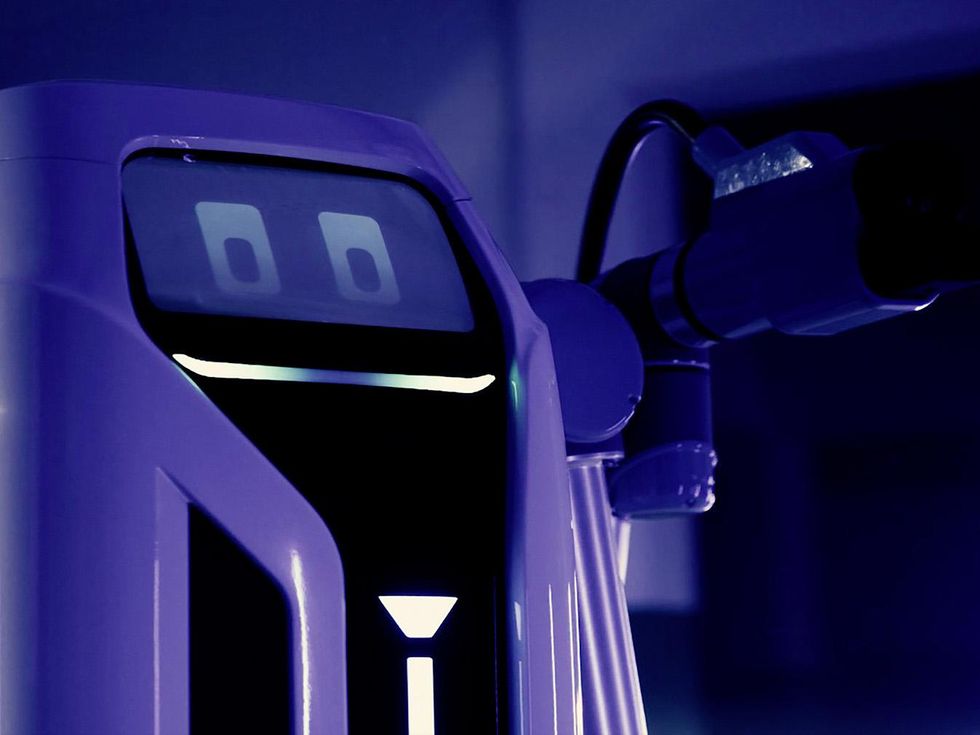 The robot is designed to charge multiple vehicles in a row before itself needing a recharge.Photo courtesy of Volkswagen AG
"A ubiquitous charging infrastructure is, and remains, a key factor in the success of electric mobility. Our charging robot is just one of several approaches, but is undoubtedly one of the most visionary," explains Thomas Schmall, CEO of Volkswagen Group Components.
The concept isn't just a far-out vision of the future. Volkswagen hopes to implement it, alongside other charging concepts in the near future - "over the next few years".
Here's how it works. The autonomous charging robot is started via an app of Car-to-X communication. Everything from the charging socket flap to connecting the plug and decoupling it are done without human intervention. It's nearly as sophisticated an operation as the Space X Dragon capsule docking the International Space Station. Check out the video below to see it in action.
Volkswagens Mobile Charging Robot – vision becomes realitywww.youtube.com
Ideally, the robot would be able to charge several vehicles in a row before moving back to a central charging station.

"Setting up an efficient charging infrastructure for the future is a central task that challenges the entire sector," says Schmall. "We are developing solutions to help avoid costly stand-alone measures. The mobile charging robot and our flexible quick-charging station are just two of these solutions."
Volkswagen's flexible quick-charging station will be launched onto the market in early 2021. The robot has been prototyped and is now undergoing further development. Before the robot can go to market, vehicles must be able to deliver and receive Car-to-X communication.
Volkswagen isn't stopping there. "Our developments do not just focus on customers' needs and the technical prerequisites of electric vehicles, says Schmall. "They also consider the economic possibilities they offer potential partners." They enable the operators of parking structures to quickly and simply "electrify" every parking space by utilizing the mobile charging robot. This reduces any construction work needed, at the same time reducing the potential cost.