VW bids farewell to the Beetle on 'Dick Clark's New Year's Rockin' Eve with Ryan Seacrest 2020'
Dec 31, 2019, 2:17 pm
Photo courtesy of Volkswagen AG
The Beetle has been synonymous with the Volkswagen brand practically since the beginning. Despite there being other memorable models in the VW lineup over the last 70 years, the Beetle remains an icon.
Tonight, on New Year's Eve, Volkswagen is bidding a fond "auf wiedersehen" to the car with a short film, to be played during "Dick Clark's New Year's Rockin' Eve with Ryan Seacrest 2020" on ABC. Titled "The Last Mile", the film is an animated take on a the story of a boy whose life has been influenced by the Beetle.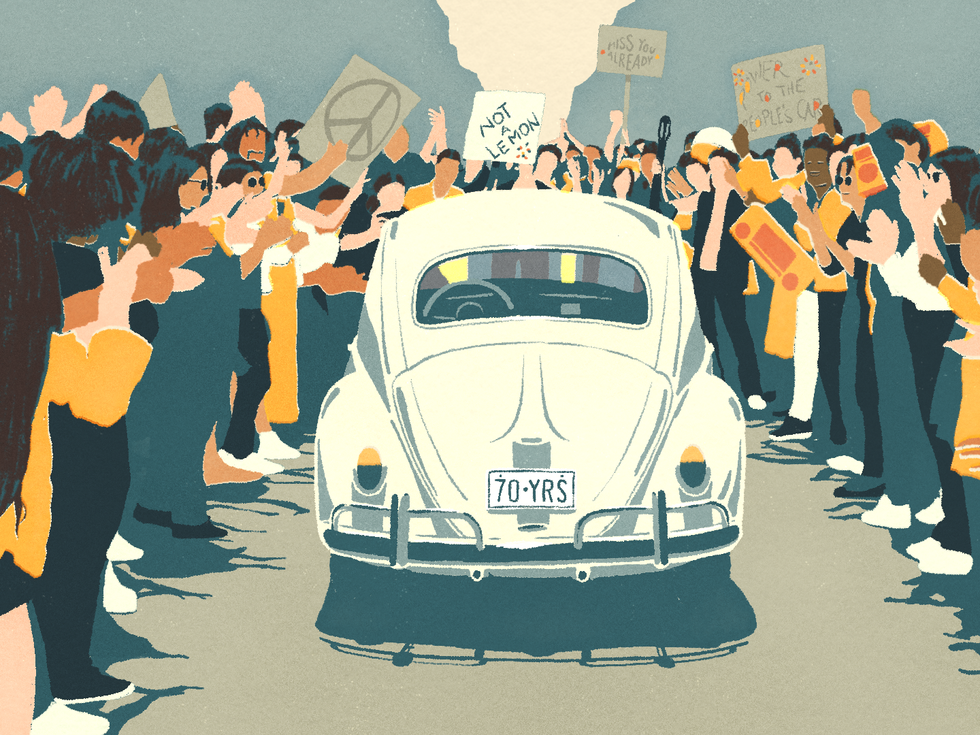 "The Last Mile" captures the emotions surrounding a life well lived with the Beetle by a man's side.Photo courtesy of Volkswagen AG
"The Beetle is easily one of the most recognizable cars in the history of automobiles," said Saad Chehab, senior vice president, brand marketing, Volkswagen. "Honoring it properly required a medium with just as much versatility and universal appeal as the car itself. While we chose the classic Beetle as the star of the animation, additional campaign components in Times Square honor the latter two generations of cars and their place and presence in American culture. We are proud of our past but our eye is on the future – hence our choice of New Year's Eve to hint at our upcoming long-range EV and the 2020 Atlas Cross Sport."
Eagled eyed watchers will see numerous pop culture references throughout the film including cameos from Kevin Bacon's character in "Footloose", an astronaut, and artist Andy Warhol. There's a sign proclaiming that its "Not a Lemon" and a cameo from Bravo TV host Andy Cohen in the 90-second spot.
You may want to grab the tissues.
The advertisement ends with the Beetle flying into the heavens and a new vision of the next generation of Volkswagen vehicles appearing.
If you don't want to wait until it airs on TV, you can view it here.
The Last Mile | BeetleVideo courtesy of YouTube