As the 2019 Baja 1000 is about to start, Volkswagen announces 2020 entry
Nov 21, 2019, 2:35 pm
Photo courtesy of Volkswagen AG
Race entrants and crews are heading down to Ensenada this week to take part in the annual Baja 1000 off road race. Volkswagen is already planning for next year, announcing that their Atlas Cross Sport R prototype race truck will compete in the 2020 Baja 1000.
The Class 7 Open Production Unlimited competition model was developed in conjunction with racer Tanner Foust and Rhys Millen. It is currently in the final stages of development and testing.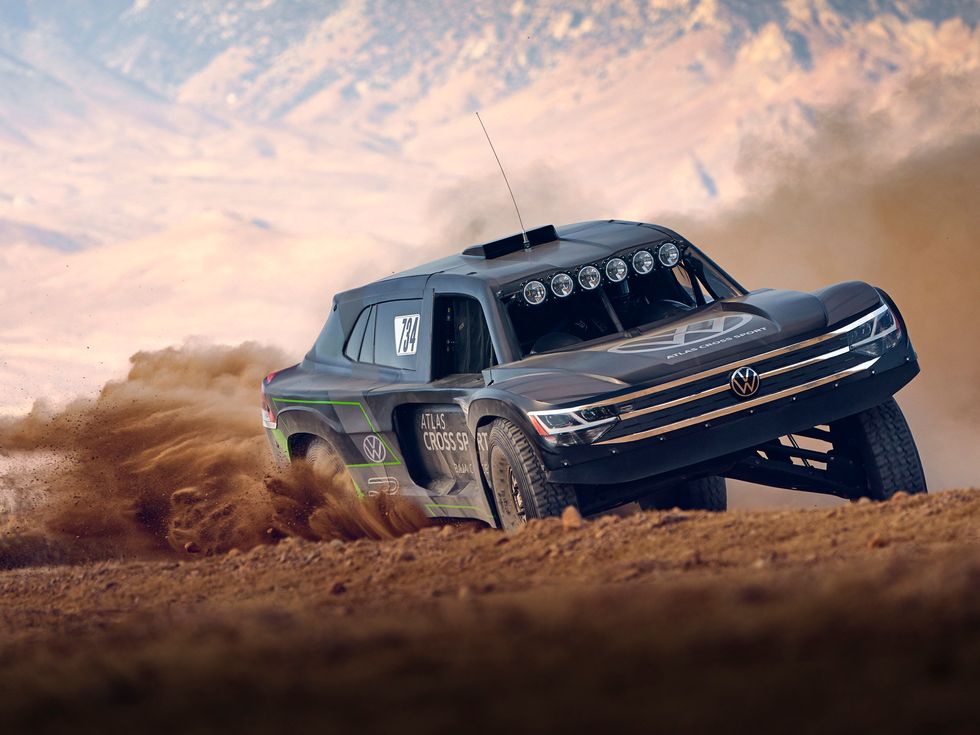 The model was co-developed by Volkswagen, Tanner Foust, and Rhys Millen.Photo courtesy of Volkswagen AG
"Racing as a sport has historically been limited to a very privileged group," said Saad Chehab, Senior Vice President, VW Brand Marketing. "However, Volkswagens competed at the very beginning of Baja racing, and we're excited to help keep the fun, youthful spirit of the competition alive by way of our Atlas Cross Sport R."
The model will get power from a 2.0-liter four-cylinder engine that was first developed by Volkswagen Motorsport for use in its WRC and Rallycross programs. It can achieve 600 horsepower but has been detuned to get around 480 horsepower for the unique challenge of desert racing.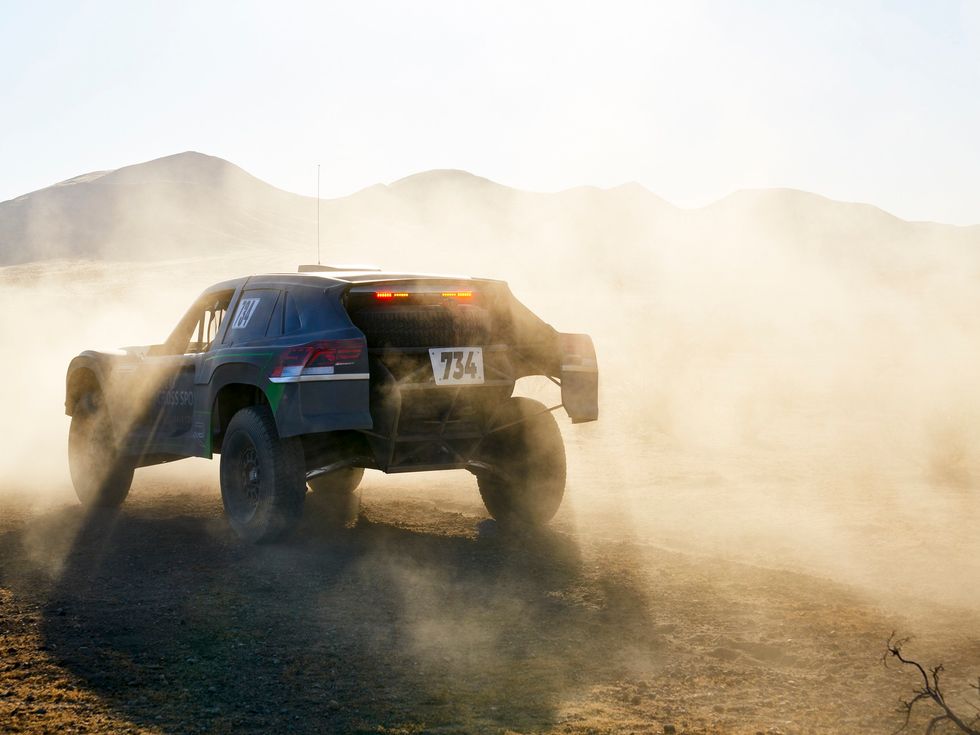 The SUV has been heavily modified for the challenge of desert racing.Photo courtesy of Volkswagen AG
Foust, the 2019 ARX Rallycross champion, will be one of the drivers in next year's race. "I know what this combination of engine and drivetrain is capable of," he said. "I'm really excited to see this bit of Beetle DNA live on in the Atlas Cross Sport R and am itching to get behind the wheel."
The vehicle's livery will be crowdsourced. Volkswagen will be inviting designers from schools and colleges nationwide to participate in the design process with a competition that will be announced in early 2020.
Volkswagen will partner with The Conservation Fund to plant more than 1,000 trees for every mile raced during the 2020 Baja 1000.
From Your Site Articles
Related Articles Around the Web