Meet the Vision Mercedes Simplex
Sep 30, 2019, 9:54 am
Photo courtesy of Mercedes-Benz
To cross the road, you should first look one way then the other. A glance tells you what is coming and what has passed by. That same idea is what has inspired the Vision Mercedes Simplex, a concept vehicle and sculpture by Mercedes-Benz.
"Only a brand that is as strong as Mercedes-Benz is capable of the physical symbiosis of history and future. The 'Vision Mercedes Simplex' symbolizes the transformation of the brand-specific luxury of Mercedes-Benz", said Gorden Wagener, Chief Design Officer, Mercedes-Benz.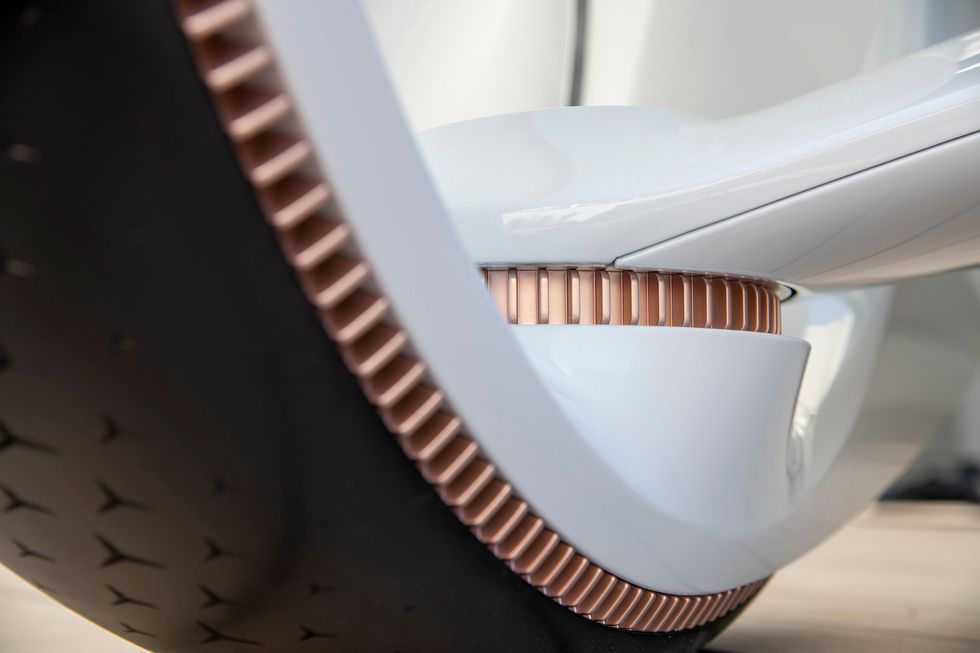 The new concept car plays on old themes, reminding the audience of the company's automotive heritage.Photo courtesy of Mercedes-Benz
The Simplex, as Mercedes refers to it, redefines the historic look of a car for the modern era. It's a two-seater with freestanding wheels. Designers point to the vertical color separation between the white front section and the black rear section to show the historic side of the vehicle while transparent rims and sleek aerodynamic attributes are from the modern playbook.
At the vehicle's front is a rose gold radiator frame, which pays homage to the bronze radiator rings of years past. Inside the ring is a digital display of the classic Mercedes script.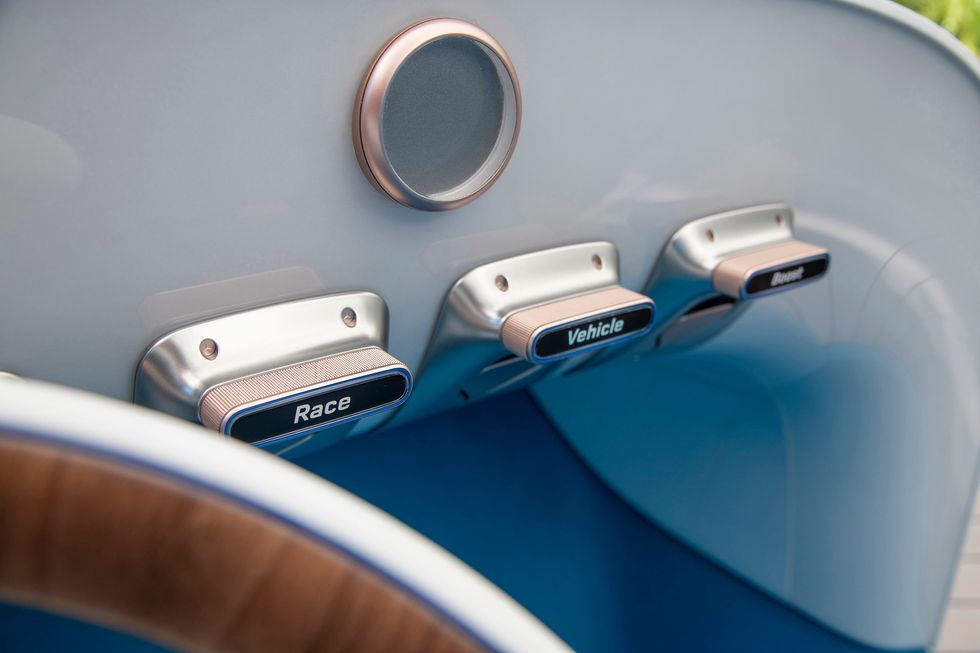 Sleek, simple controls are apparent on the dash.Photo courtesy of Mercedes-Benz
There is no windscreen, nor any doors. There are simple switches in the cabin area, where focus is nearly purely on the wheel, so the driver can theoretically focus exclusively on the road ahead. Remember those days? Driving in its purest expression.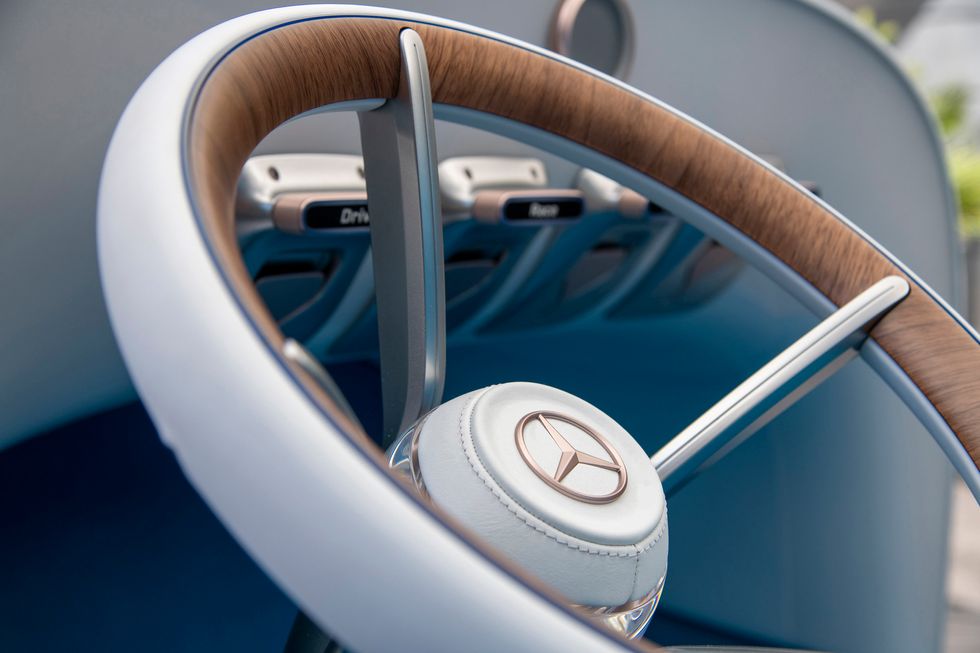 The model took design influence from yachts.Photo courtesy of Mercedes-Benz
The car's steering wheel was based on nautical and racing design. Finishes are emblematic of those lifestyles with contrasting colors, soothing color schemes, and high-end finishes. The car's bench seat features hand-made Chesterfield quilting. Its azure blue is inspired by the colors of the Côte d'Azur.