Toyota confirms it's moving Tacoma truck production out of Texas
Jan 19, 2020, 8:31 am
Photo courtesy of Toyota Motor Sales, U.S.A., Inc.
American writer Carl Sandburg once said, "Texasis a blend of valor and swagger." What Texas no longer will be is the home of the Toyota Tacoma. Toyota has confirmed that it's moving production of the midsize truck acres the border.
The Japanese automaker is in the midst of a shift as its switches its Indiana plant to midsize SUV and minivan production by 2022. That will move production of the Toyota Sequoia to San Antonio, currently home of the Tacoma and Toyota Tundra. Tacoma production at Toyota Motor Manufacturing Texas will end by late 2021.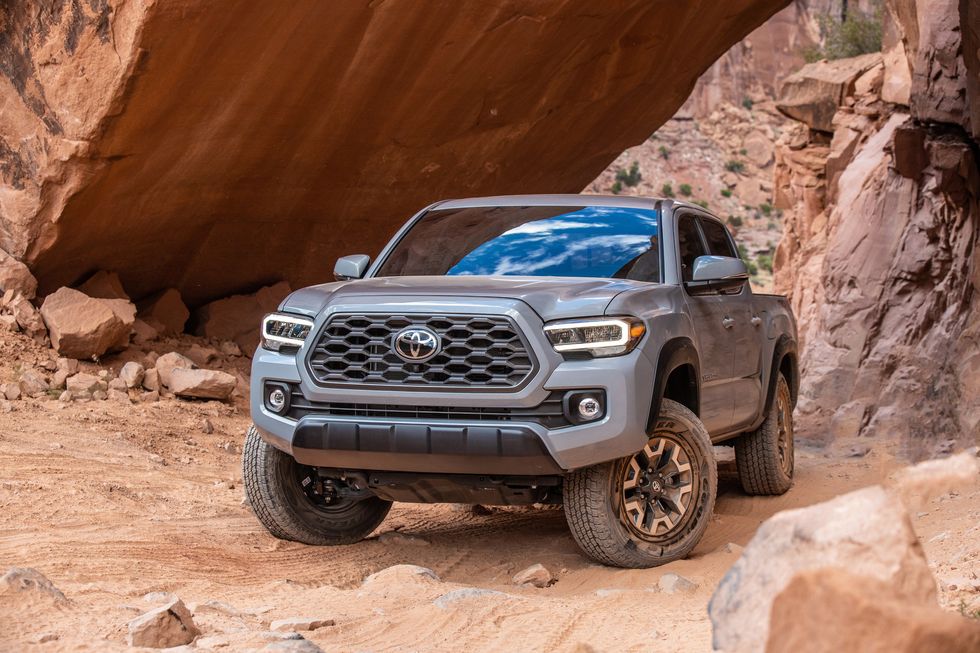 The Tacoma is the fourth best-selling pickup truck in the U.S.Photo courtesy of Toyota Motor Sales, U.S.A., Inc.
Toyota is already producing some Tacoma models in Mexico. Its Baja California plant has been rolling them off the line since 2004 and last month the Guanajuato plant began assembly of the truck.
When production is fully up and running in Mexico, Toyota will be able to produce around 266,000 Tacomas a year. They sold over 248,000 of them in the U.S. in 2019.
Toyota says that no U.S. jobs will be impacted by the shift.
With the enacting of United States–Mexico–Canada Agreement (USMCA), automakers will be able to manufacturer vehicles in Mexico without incurring harsh penalties.
The Tacoma got some upgrades for the 2020 model year. It is expected to be all-new for the 2023 model year.
The Toyota Tundra is also up for a redesign. It is expected that the Tundra will debut in the next year and share a frame with a redesigned Sequoia. Toyota's move allows those models to be produced at the same plant. The Sienna, Toyota's minivan, is also expected to be redesigned soon. There have been indications that Toyota is looking to bring back the Venza, a wagon-like crossover. An assembly line shift in Indiana could possibly accommodate this forthcoming model.