Toyota adding all-wheel drive option to Camry and Avalon but not in time for this winter
Nov 13, 2019, 9:55 am
Let it snow, let it snow, let it snow. Toyota buyers will have less skids and twists to deal with when they add the new all-wheel drive (AWD) option to their new Camry or Avalon.
Recently, the demand for all-wheel drive has increased dramatically as the option becomes cheaper for consumers and more widely available. Toyota has listened, bringing to market the first AWD Camry since 1991 and the first-ever Avalon with the equipment and technology. Back then, the technology was option was called AllTrac.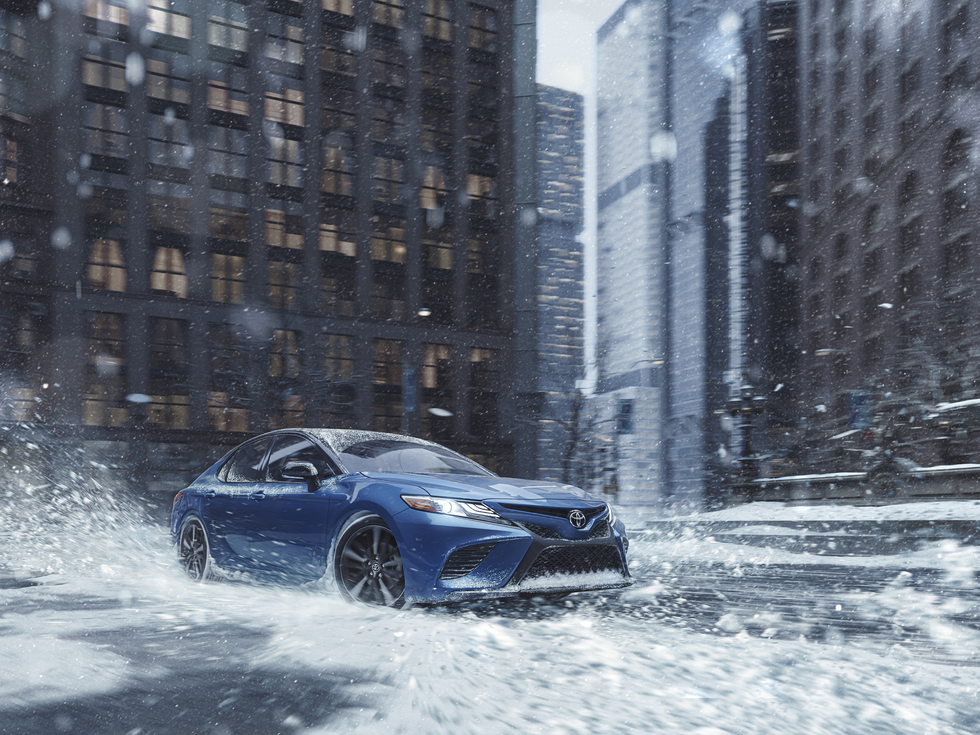 All-wheel drive can help vehicles maintain traction in inclement weather.Photo courtesy of Toyota
This version of AWD technology made its debut in the current Toyota RAV4 generation when it was introduced in 2019. Toyota's Dynamic Torque Control AWD system provides torque when needed, where needed, allowing a computer to do the calculating while drivers remain assured and confident behind the wheel.
One of the quibbles with older AWD technology is that it significantly reduced a vehicle's fuel efficiency. Toyota wishes to assure customers that it's AWD system "balances added traction with exemplary fuel efficiency."
Buyers can get the Dynamic Torque Control AWD system as a standalone option on the 2020 Toyota Camry LE, XLE, SE, and XSE trims levels and on the 2021 Toyota Avalon XLE and Limited grades.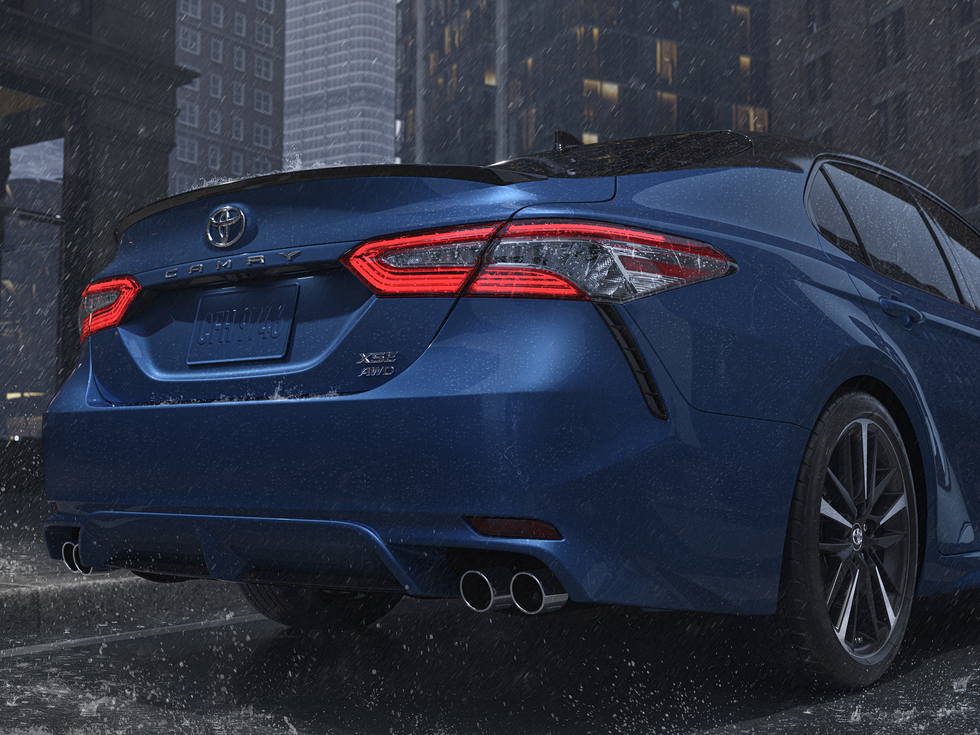 Which ones are AWD? Looking at the badging on the trunk lid.Photo courtesy of Toyota
All-wheel drive will be available on 2020 Toyota Camry models just in time for the snow melt - early spring. Toyota's Cold-Weather Package, which adds heated seats and mirrors on the LE, heated seats, mirrors and steering wheel on the SE, and heated steering wheel on the XLE and XSE, can be added to any Camry AWD model. The 2020 Toyota Camry starts at $24,295. No pricing is available for the all-wheel drive option, yet.
The Avalon AWD will be a model year 2021 sedan and go on-sale next autumn. Both XLE and Limited AWD grades will receive a standard heated steering wheel in addition to the system. Pricing for the 2021 Avalon will be available closer to the product's launch.
AWD models can be spotted on dealer lots by checking for "AWD" badging on the trunk lid of the vehicle.