Toyota goes hard at SEMA with 9 super Supra builds
Nov 9, 2019, 5:38 pm
The Toyota Supra is finally for sale at dealerships and now things are getting fun. Aftermarket outfitters have gotten ahold of customer cars and Toyota has enlisted a few to go to extremes with their new SEMA builds.

The show selection is part of Toyota's celebration of 40 years of Toyota Racing Development heritage.
"2019 has proven a momentous year for Toyota and TRD," said Ed Laukes, group vice president, Toyota Division Marketing. "The eagerly anticipated 2020 GR Supra stole the show when it debuted at the North American International Auto Show in Detroit, and this year marks the 40th anniversary of Toyota Racing Development. From NHRA drag racing and drifting to the NASCAR and IMSA racing series, TRD continues to push the limits of what a Toyota can do."
Here's what they showed off.
The GRudge Match: GR Supra Heritage Edition
This is a showdown. Ed Laukes vs. Rutledge Wood. They decided to hold a build off for the 2019 SEMA Show, and they're each building a 2020 GR Supra. This friendly competition, but there's a clear cut winner. The question is, which one is it?
This model is Laukes' entry. He tasked Marty Schwerter of Motorsports Technical Center to combine elements of the MKIV Supra from the late-90s with the new 2020 GR Supra. It's tuned to produce over 500 horsepower on a stock long block.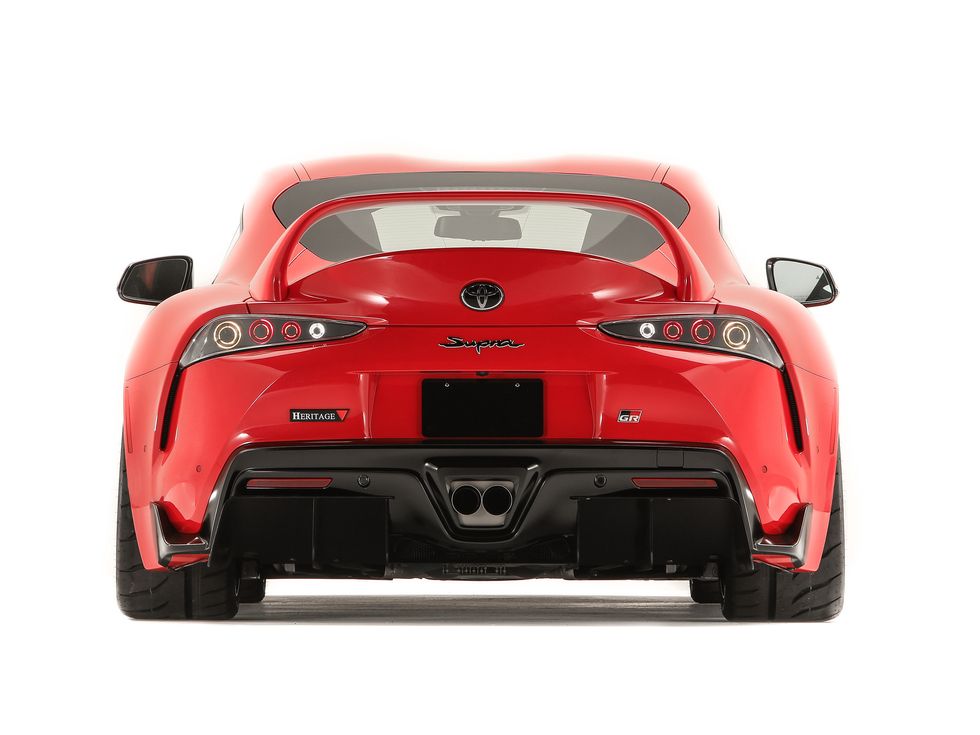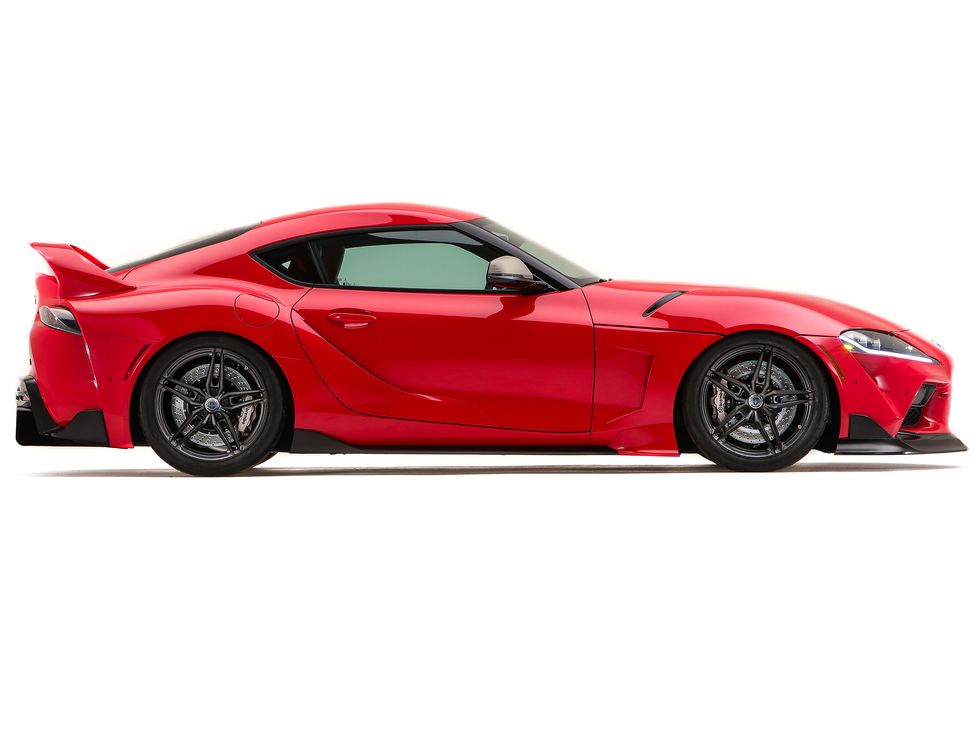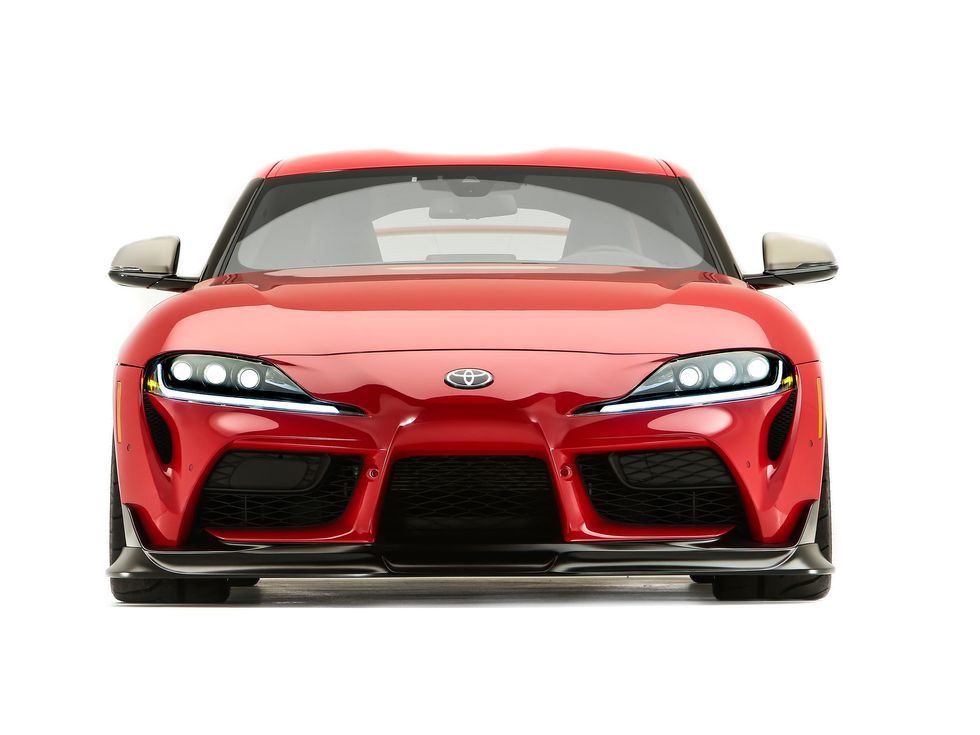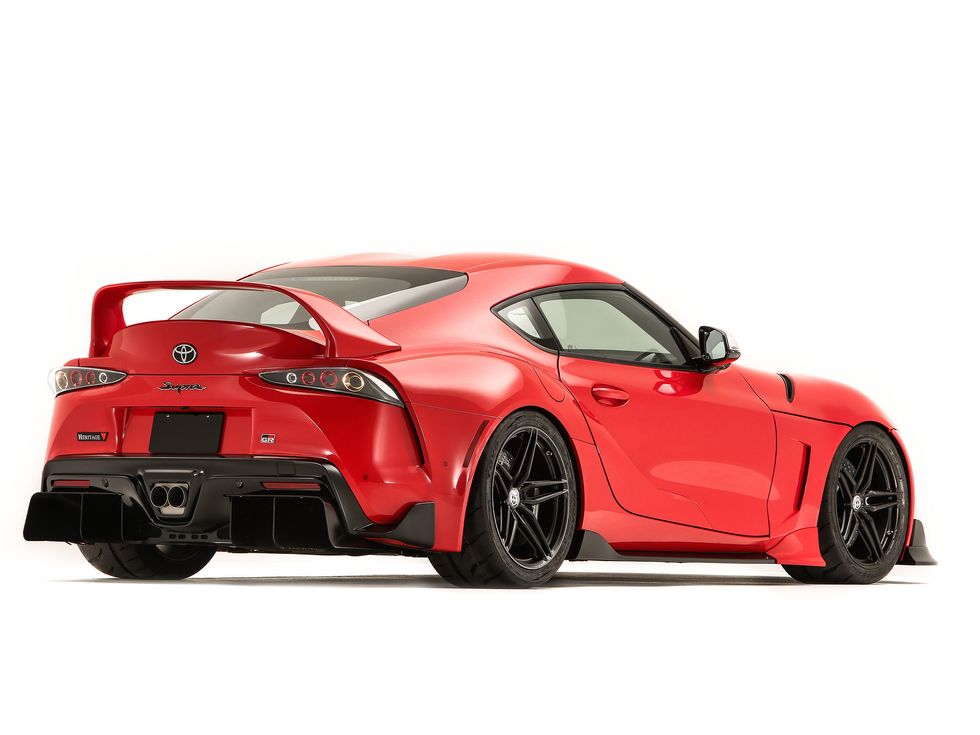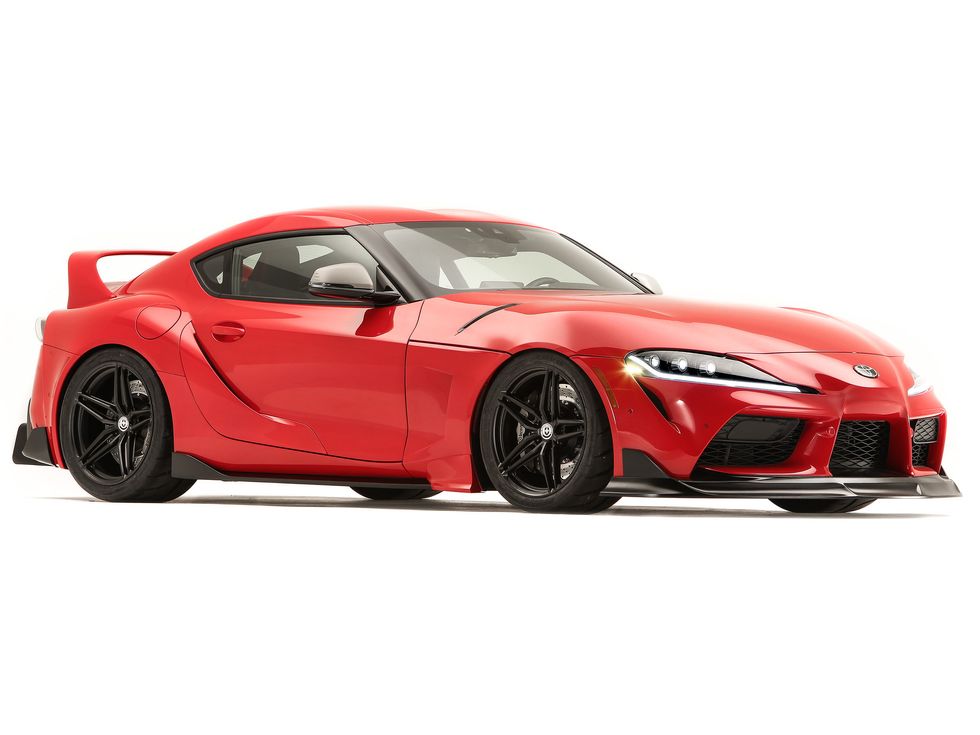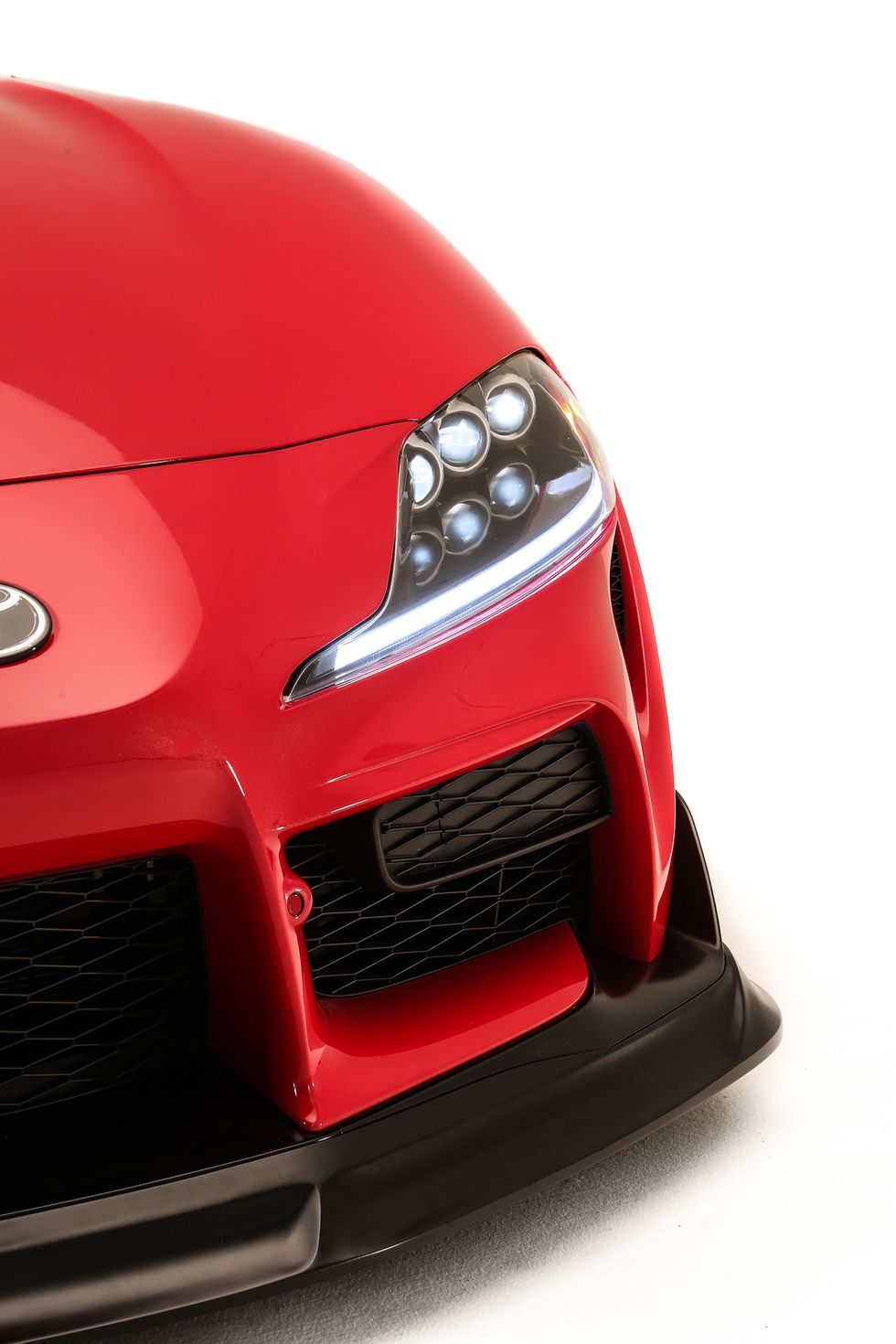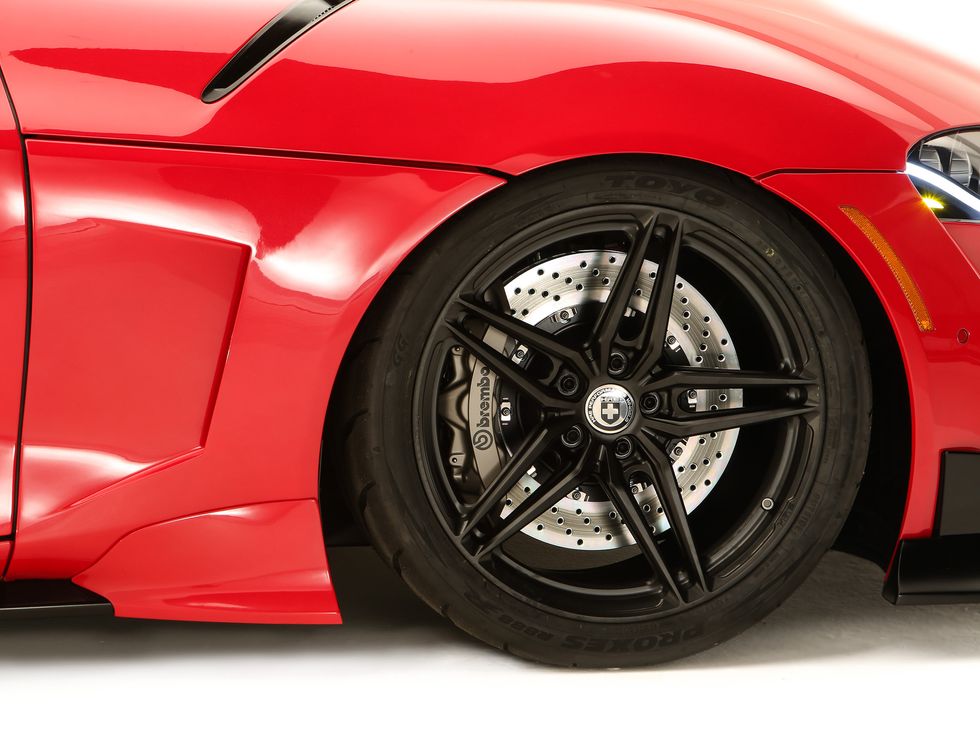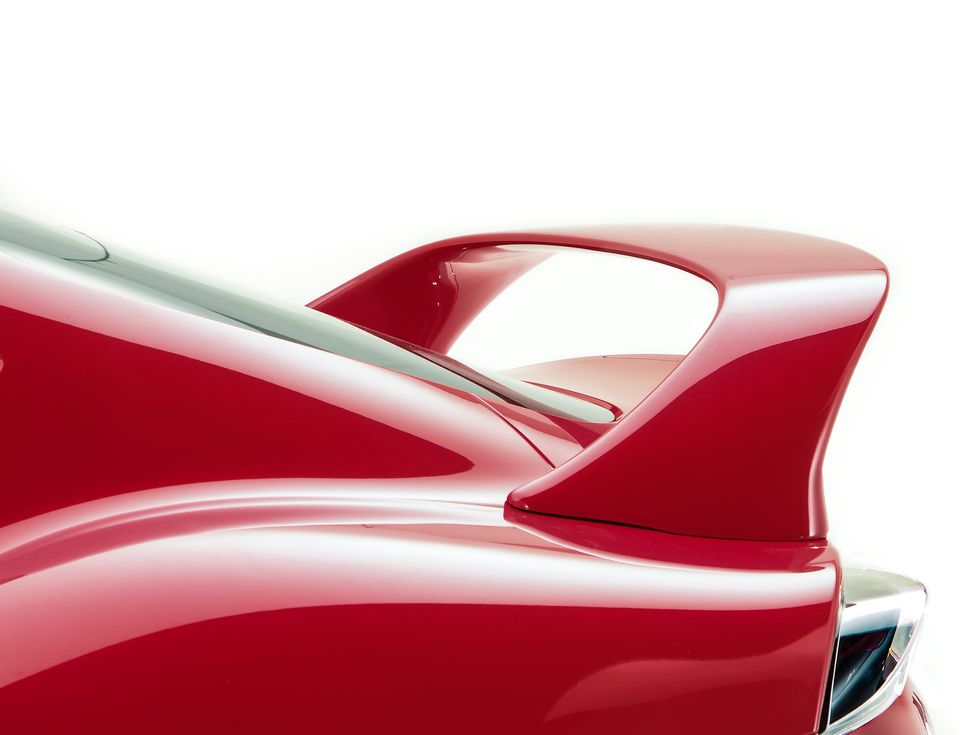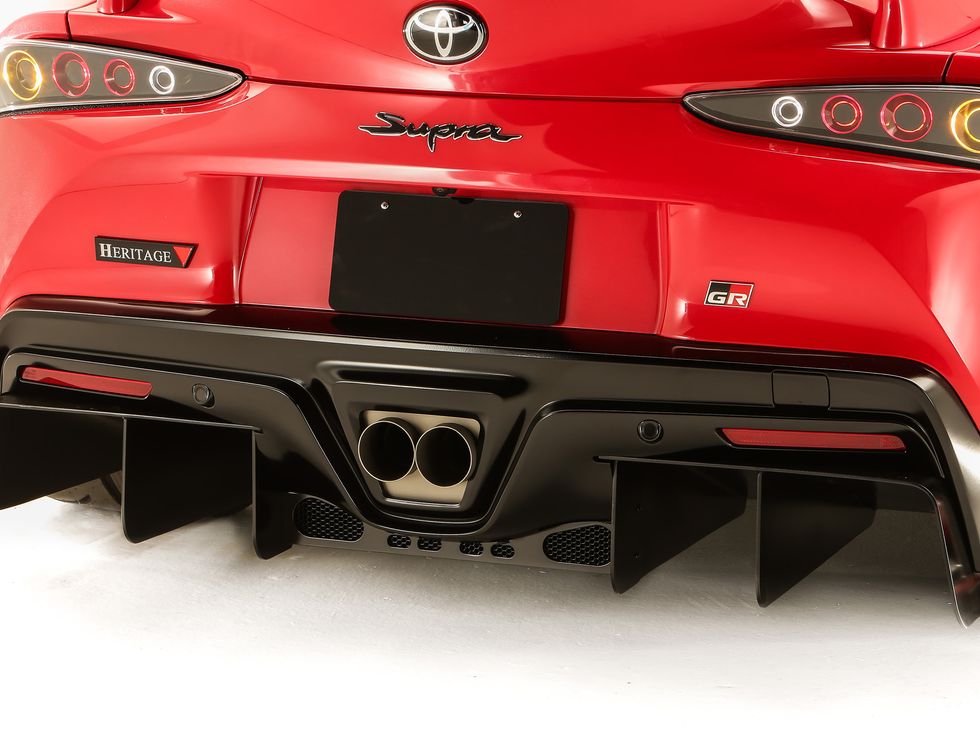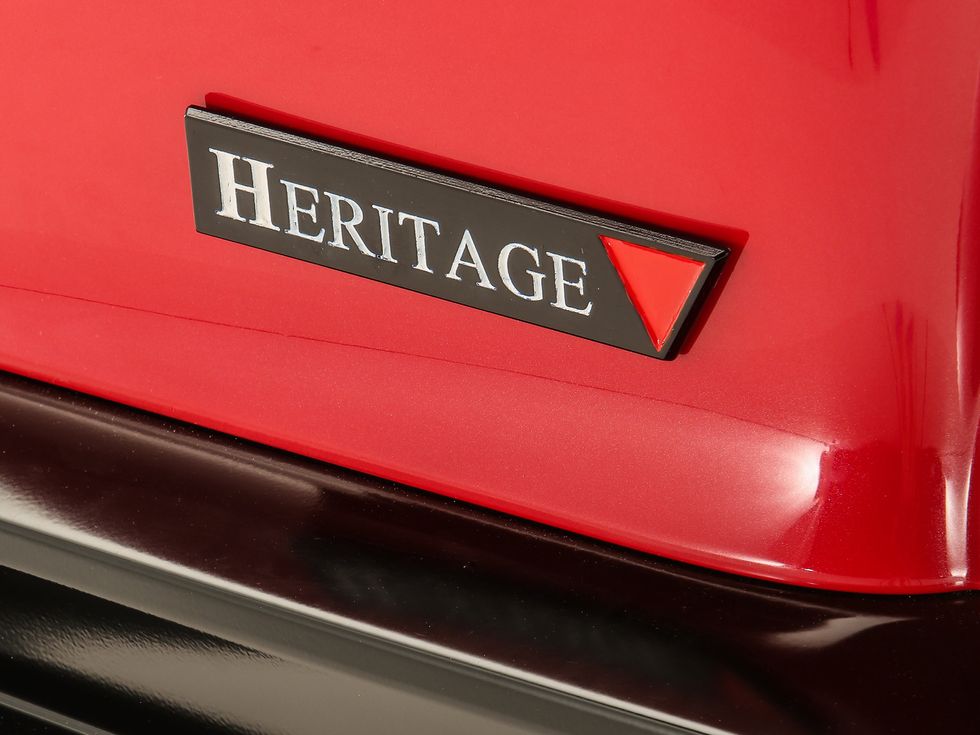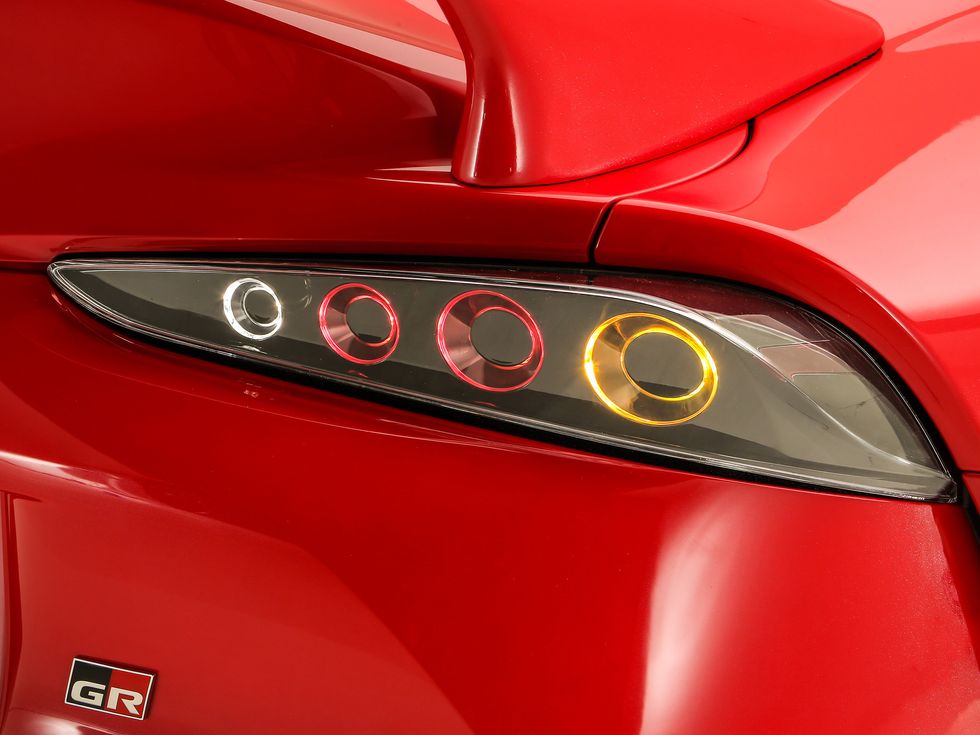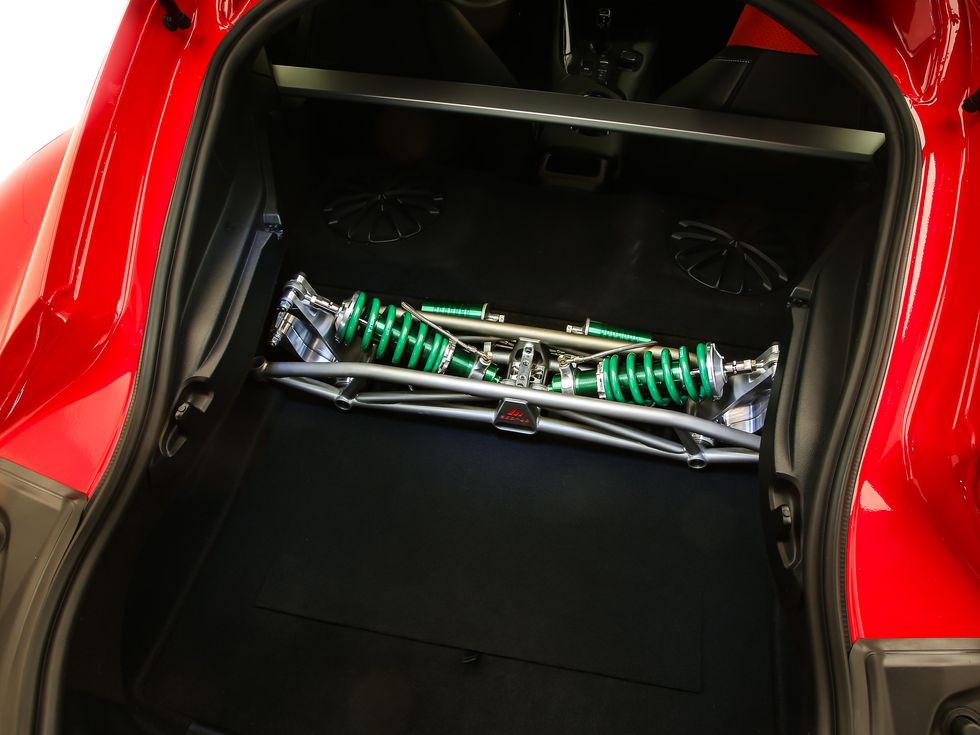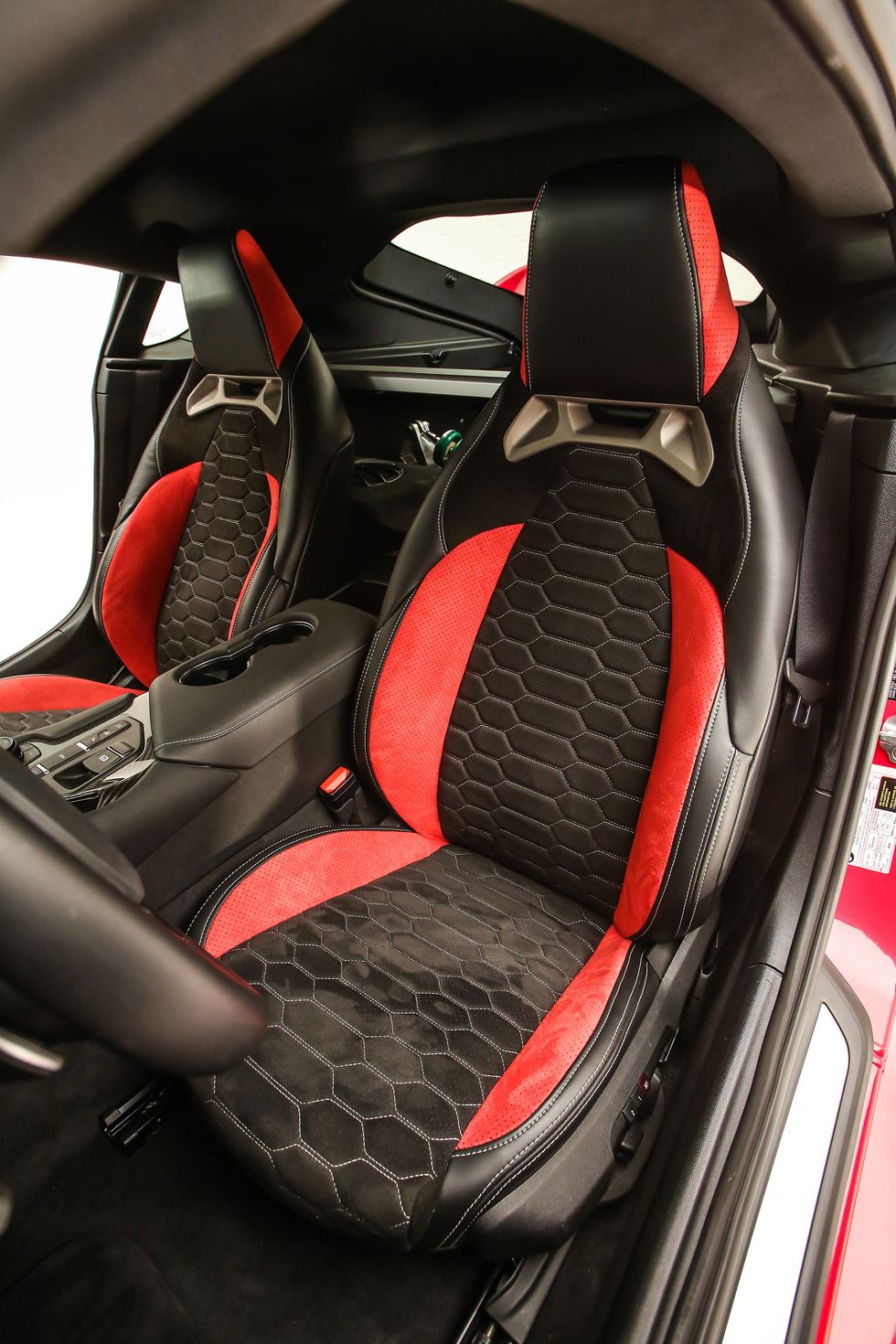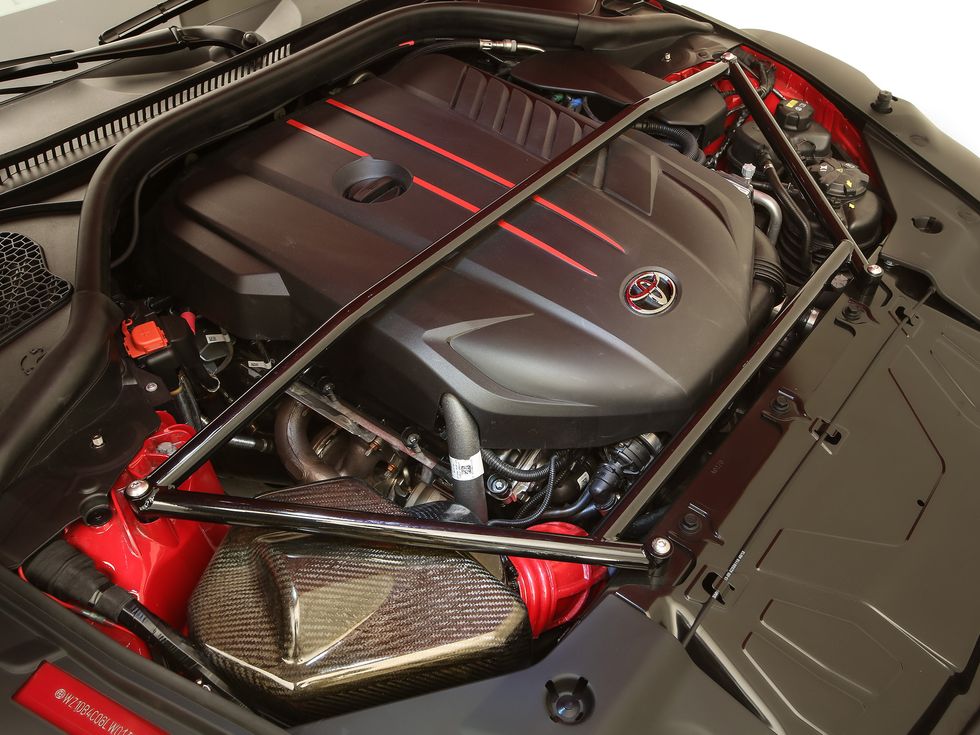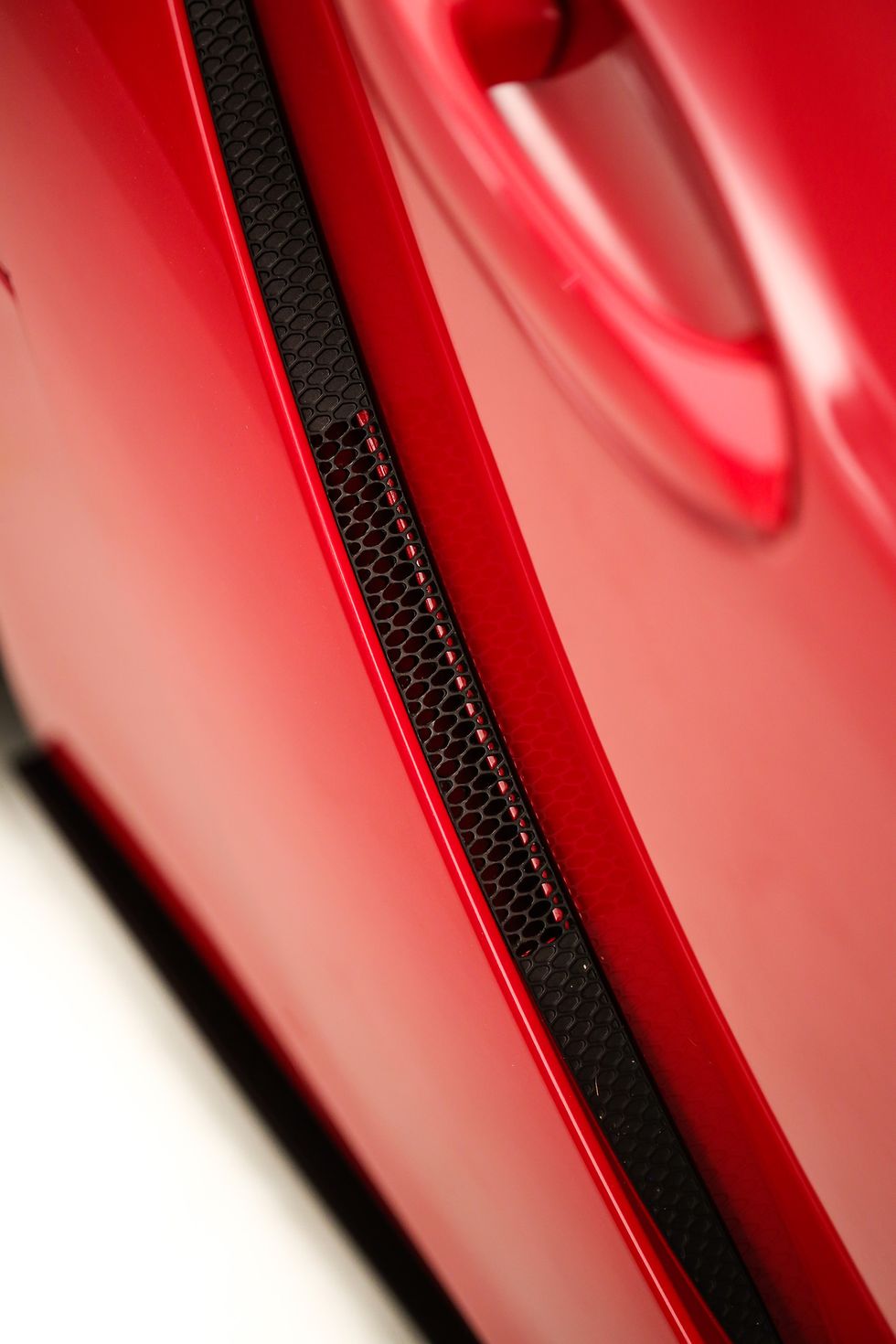 The GRudge Match: GR Supra HyperBoost Edition
The GR Supra HyperBoost Edition is NASCAR analyst and broadcast personality, Rutledge Wood's Grudge Match entry. Wood worked with Rick Leos of Lucky Leos 17 Motorsports to transform the model into a 750-horsepower Supra beast. It features a 20-piece carbon-fiber wide-body kit.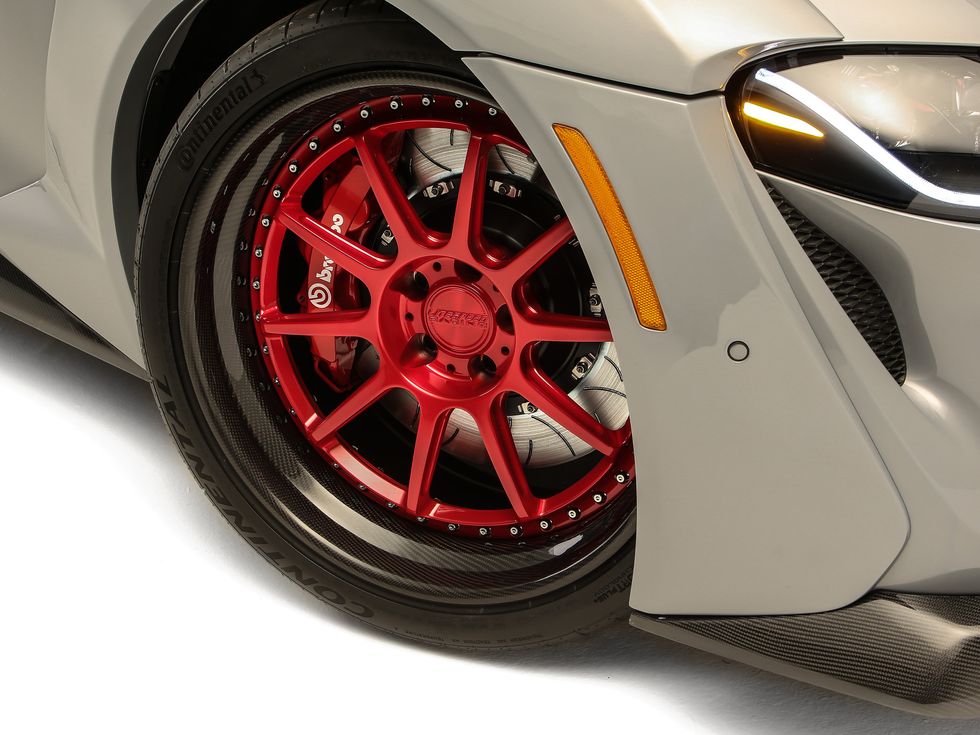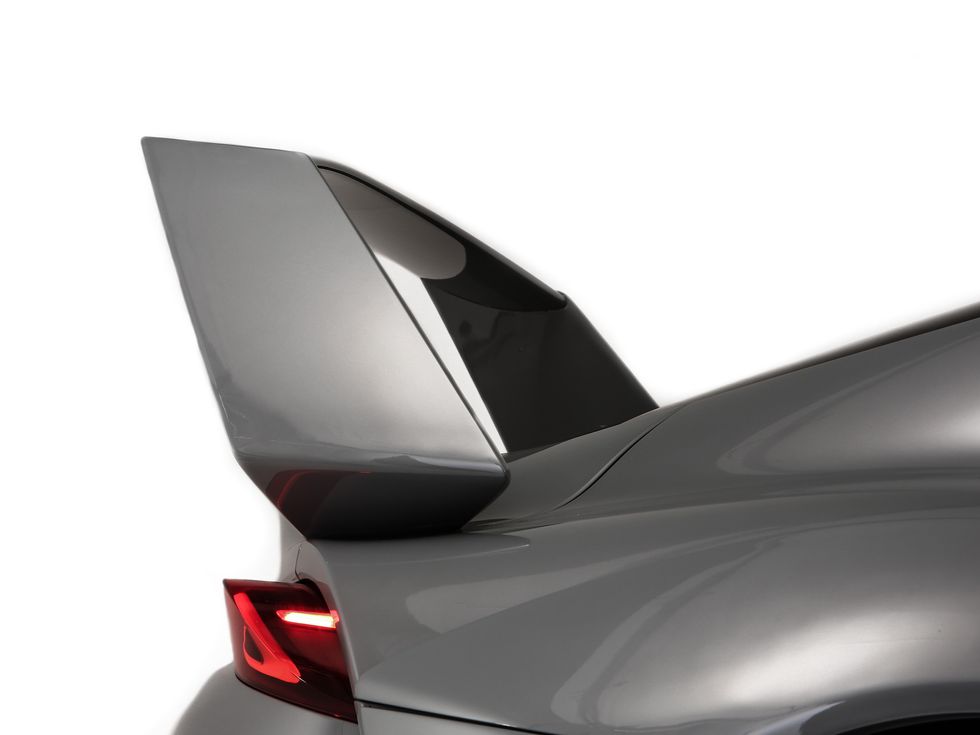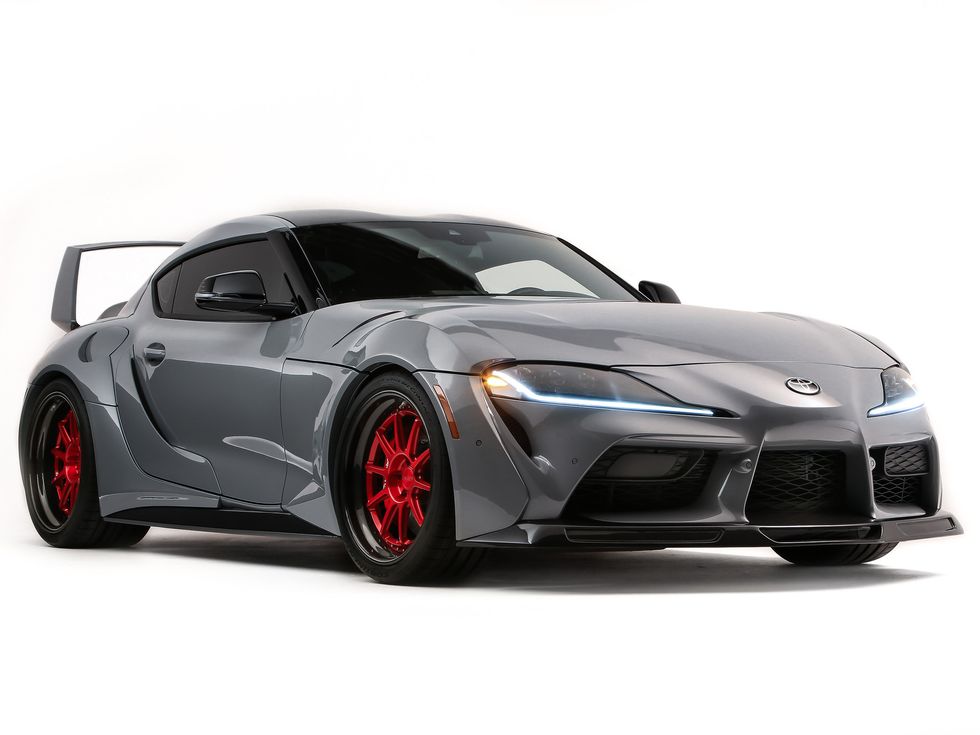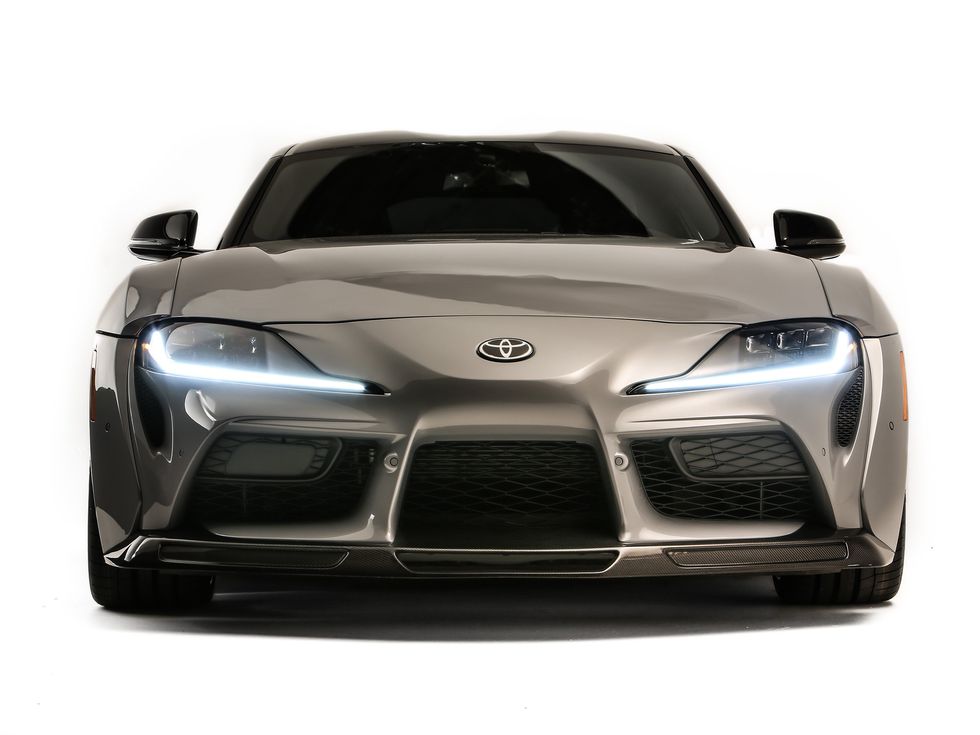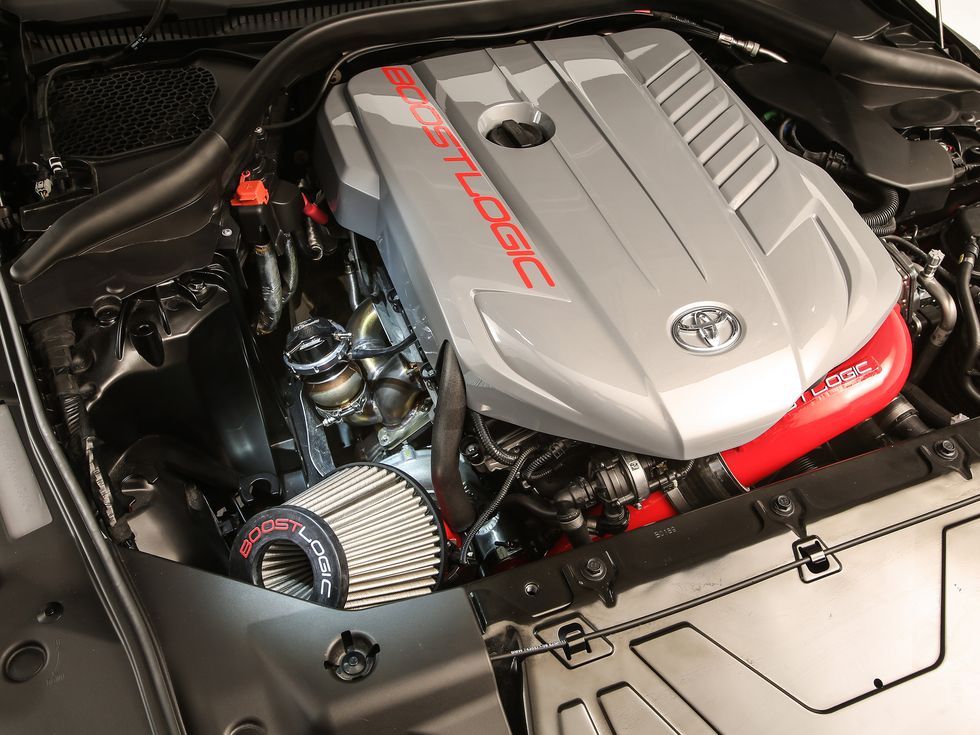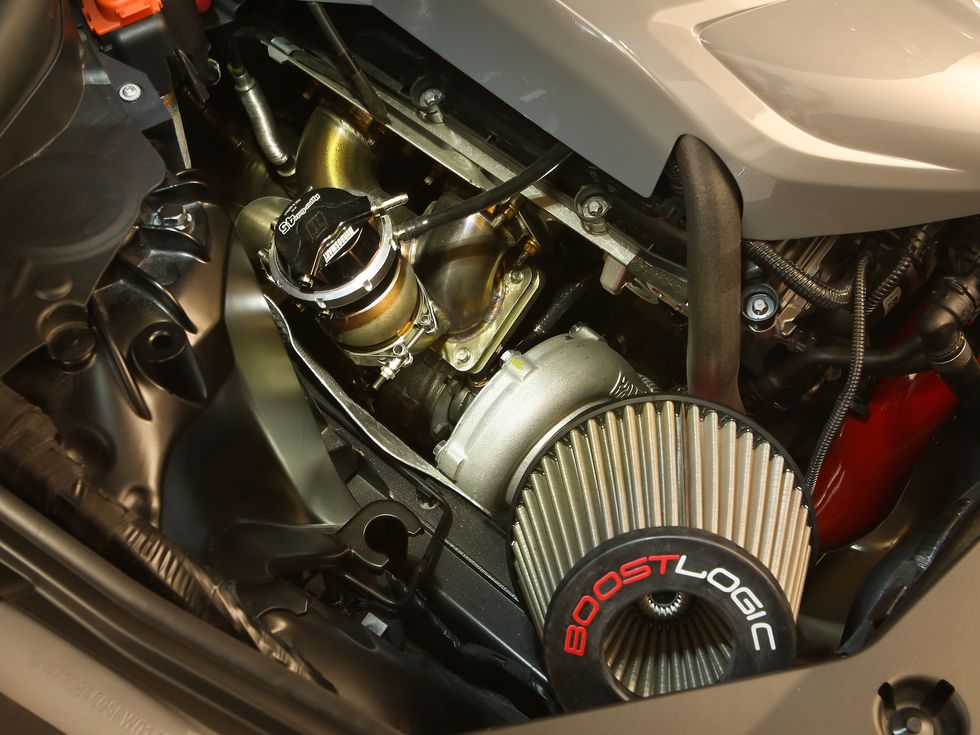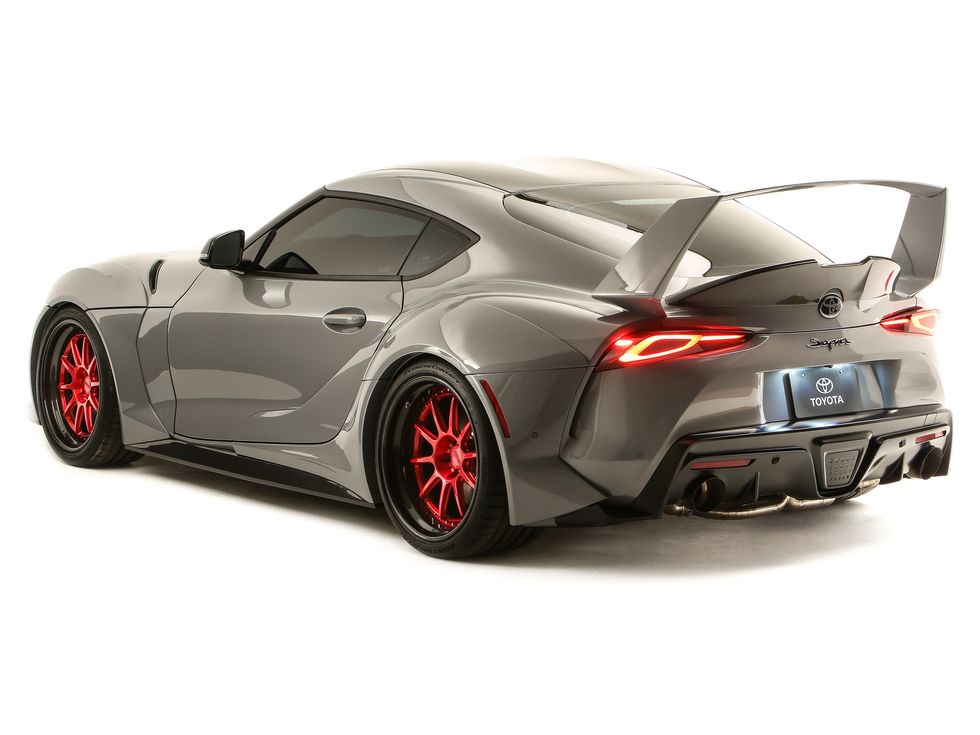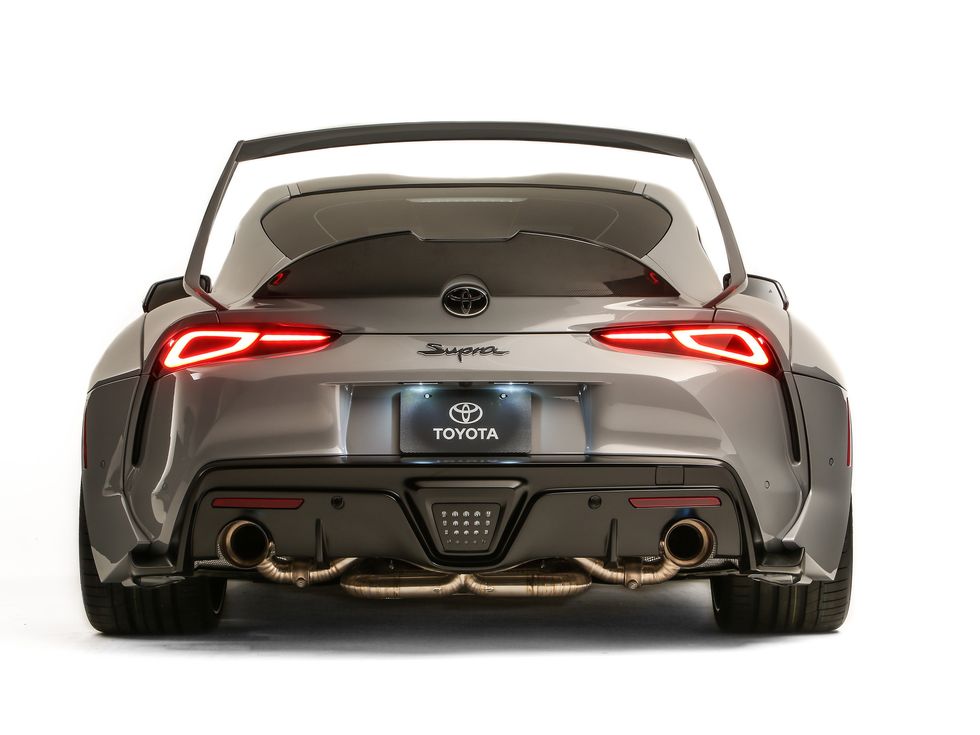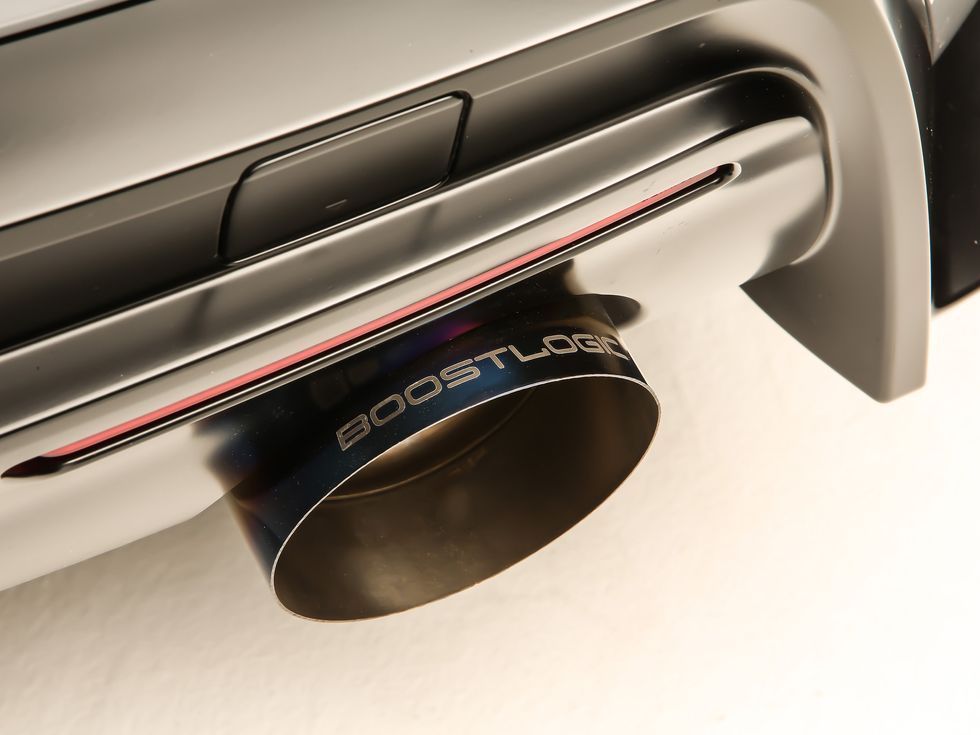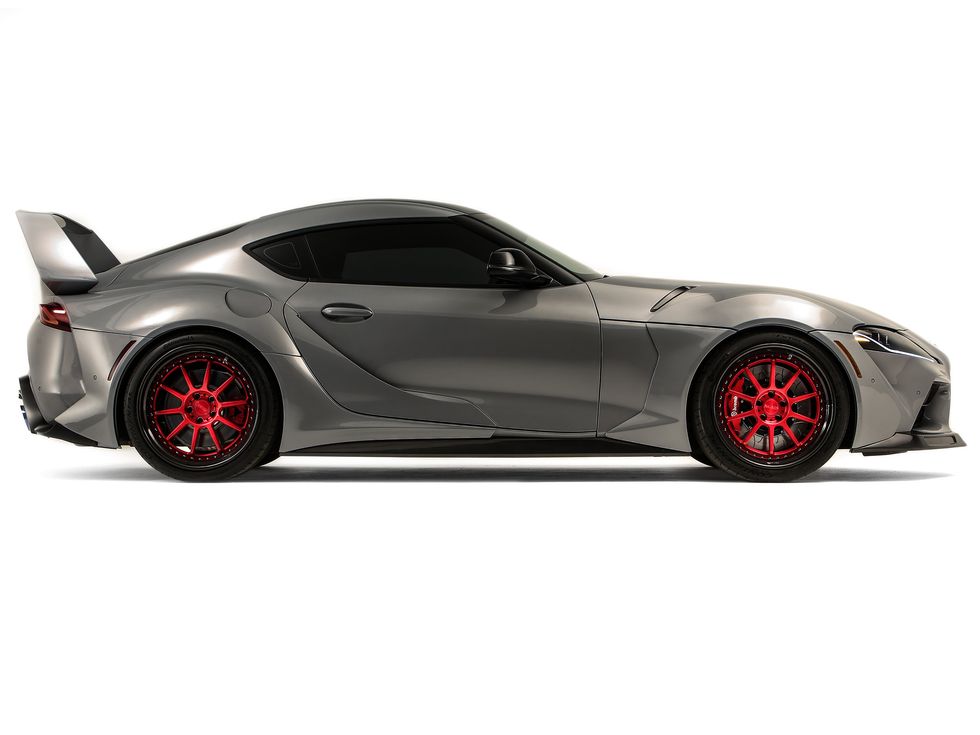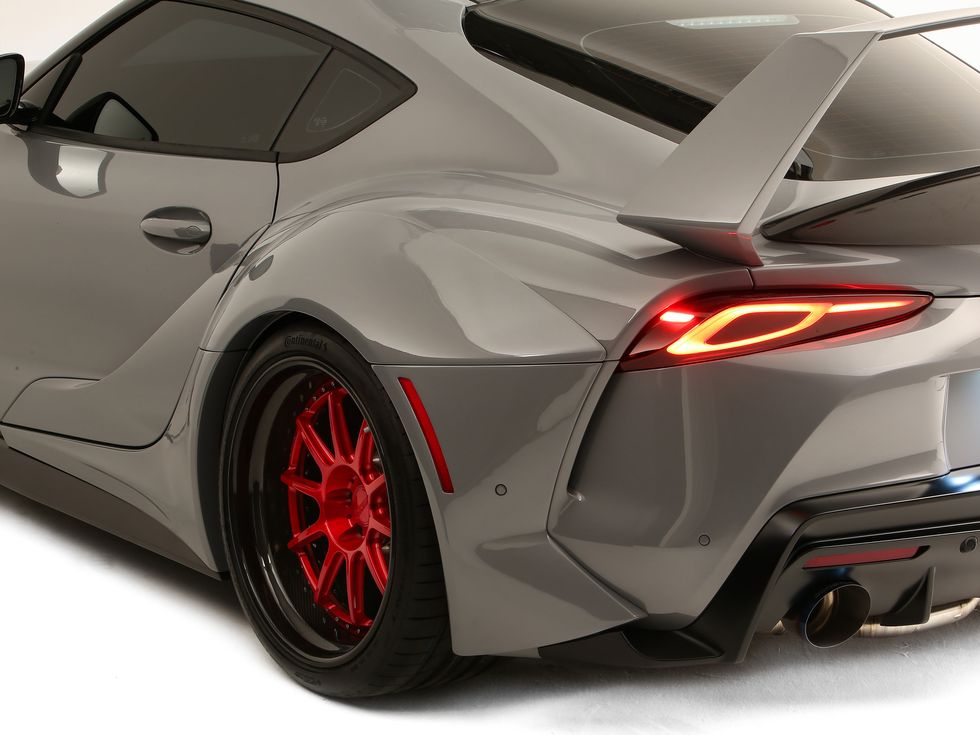 GR Supra Performance Line Concept
One part Supra, one part carbon fiber, this Supra was designed by Toyota Customizing & Development. Along with the carbon fiber aerodynamic components its has 19-inch forged aluminum wheels.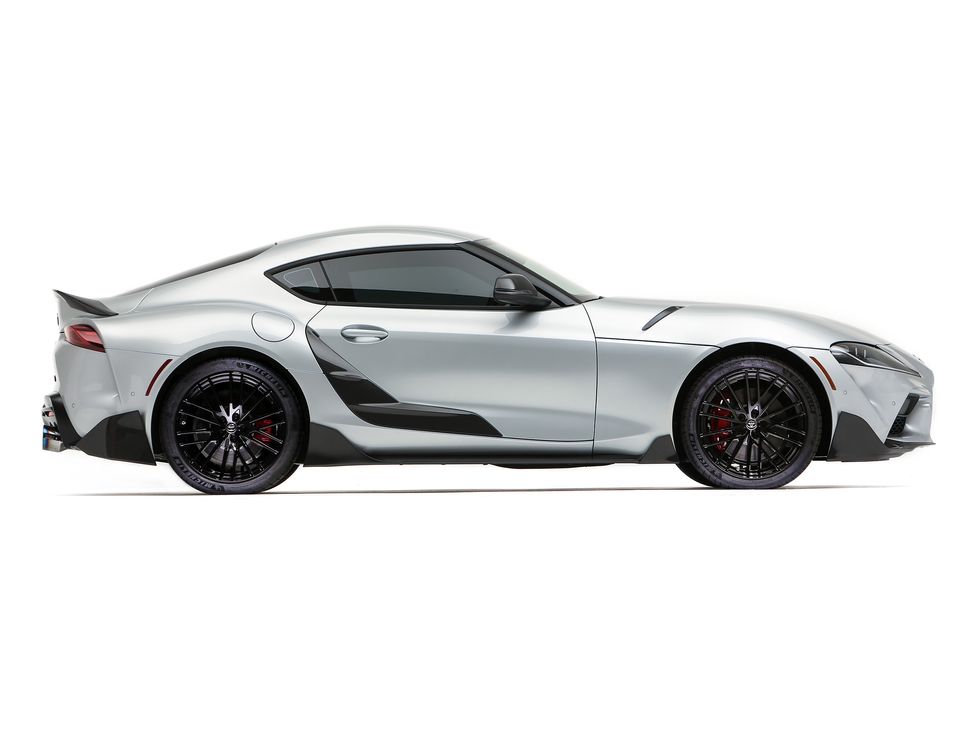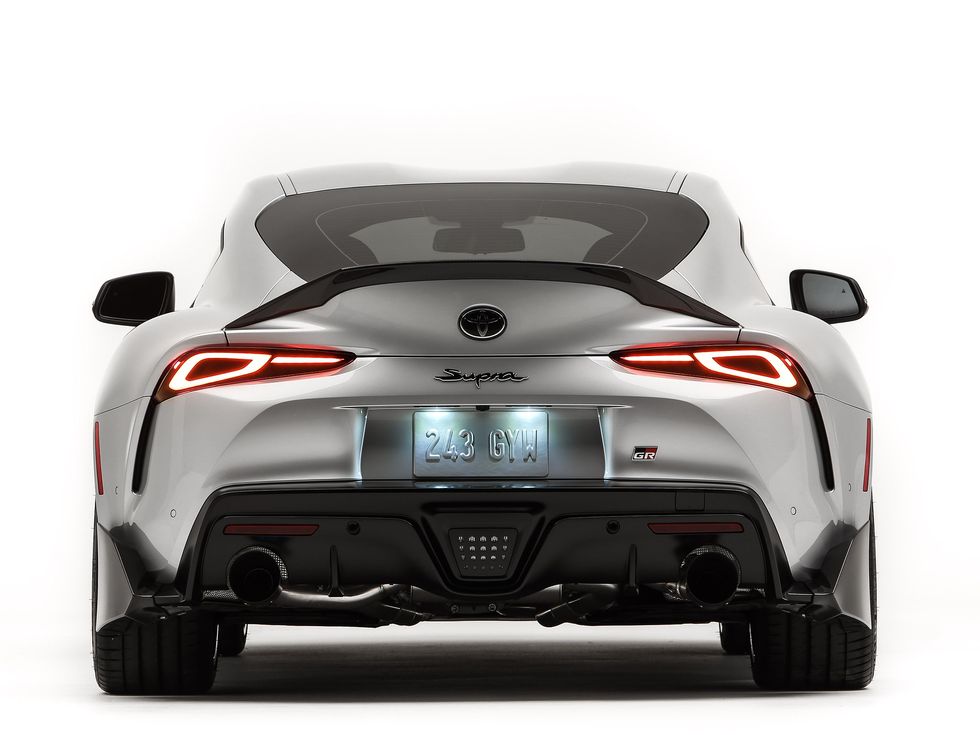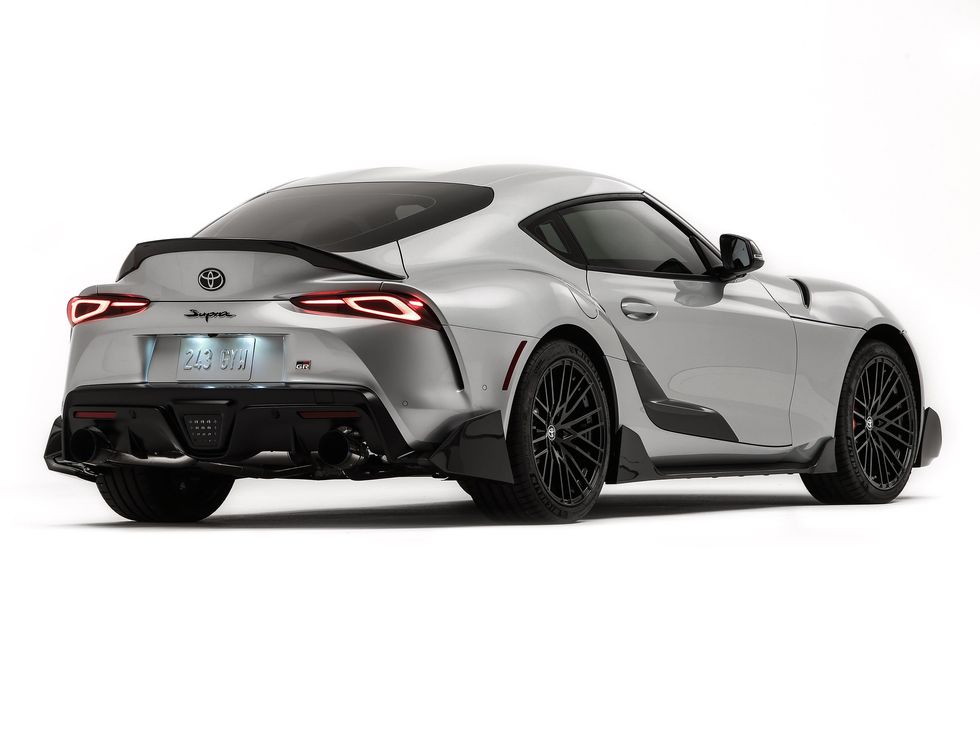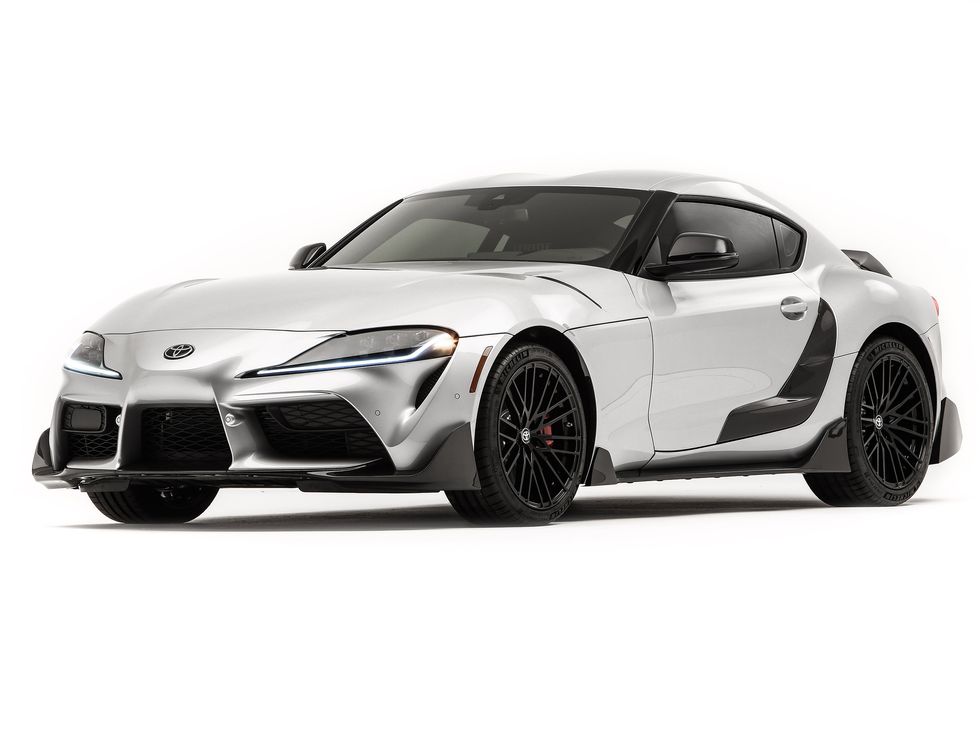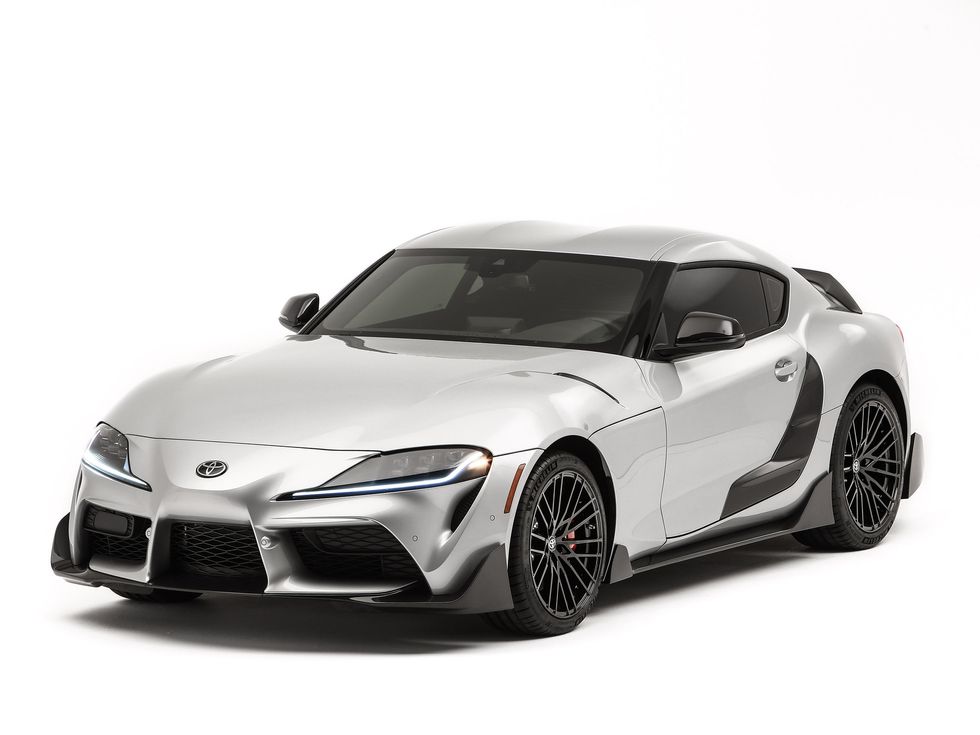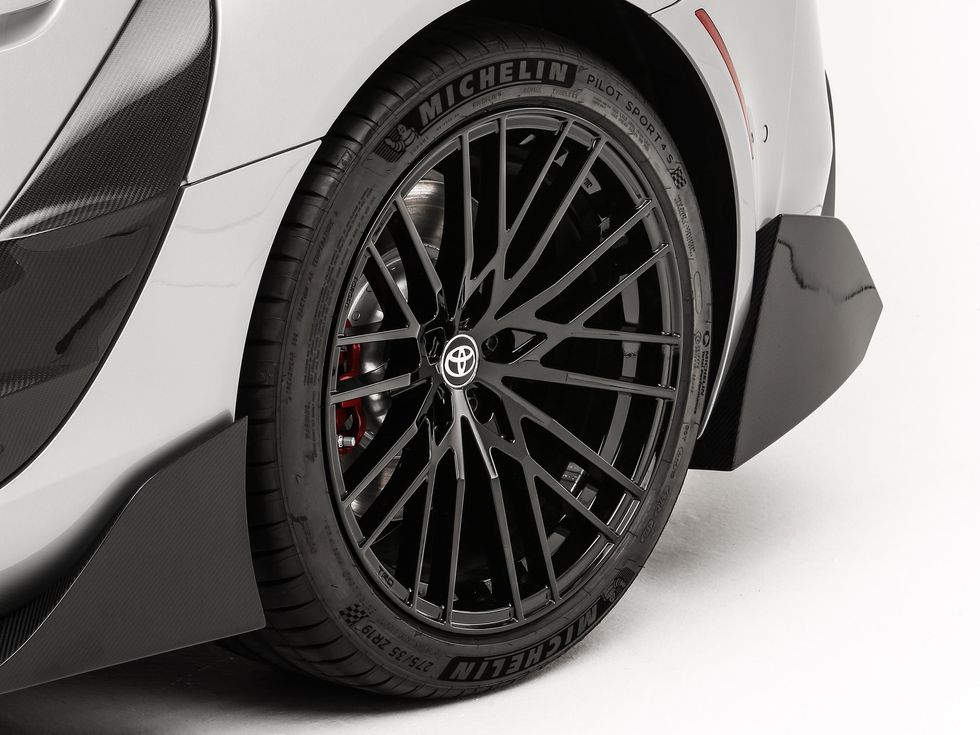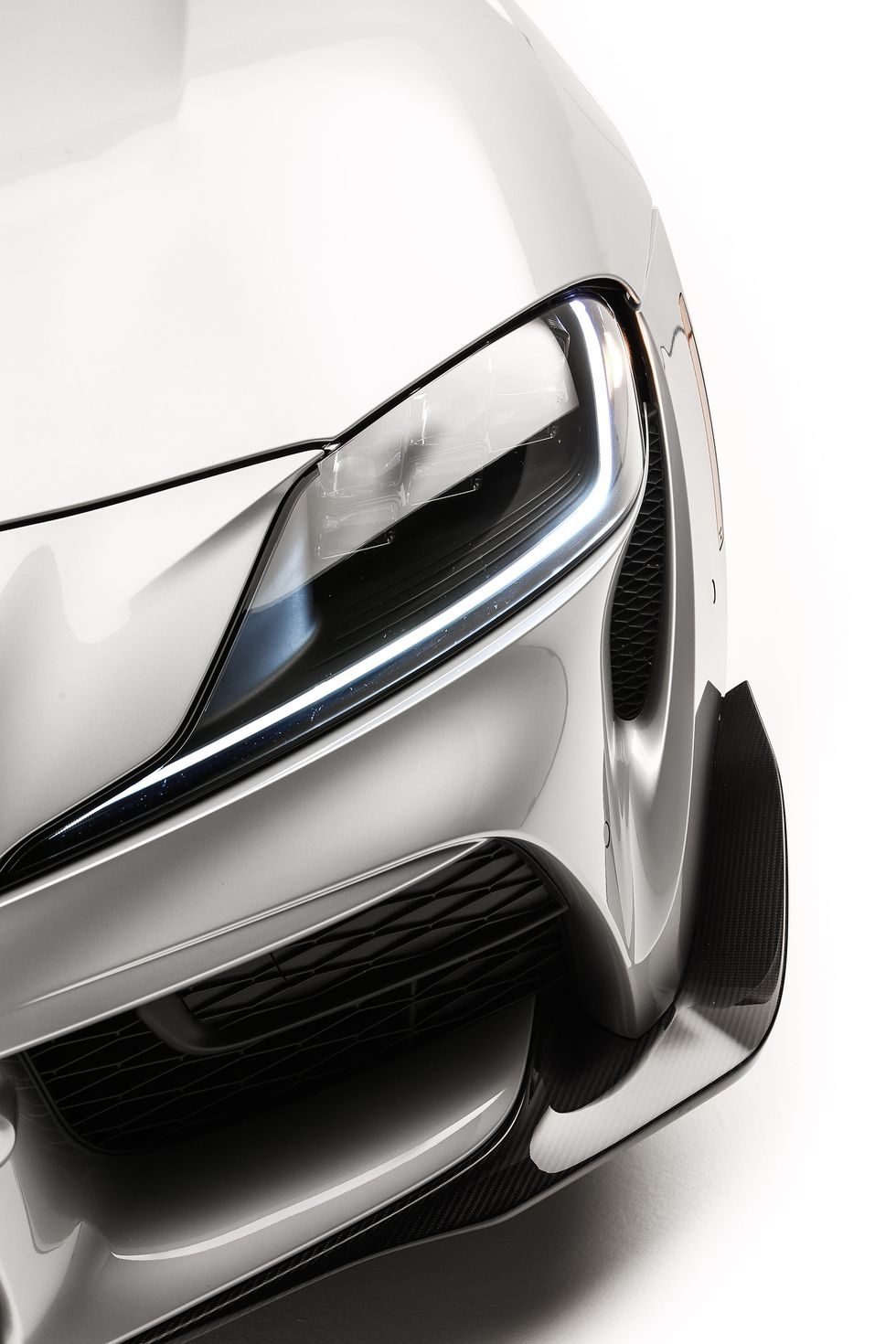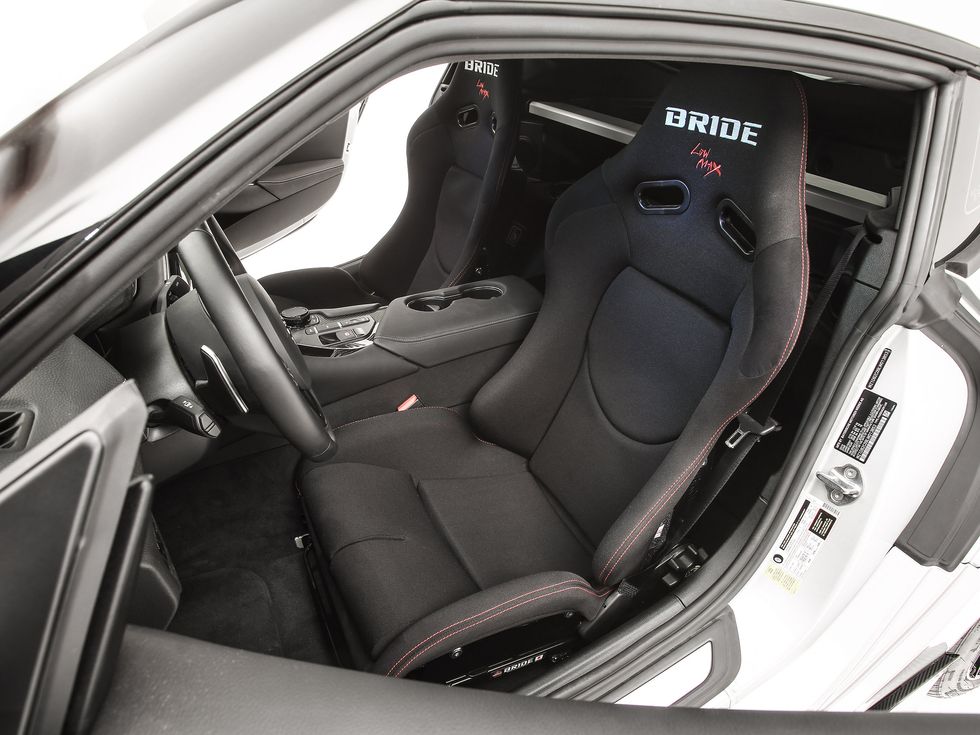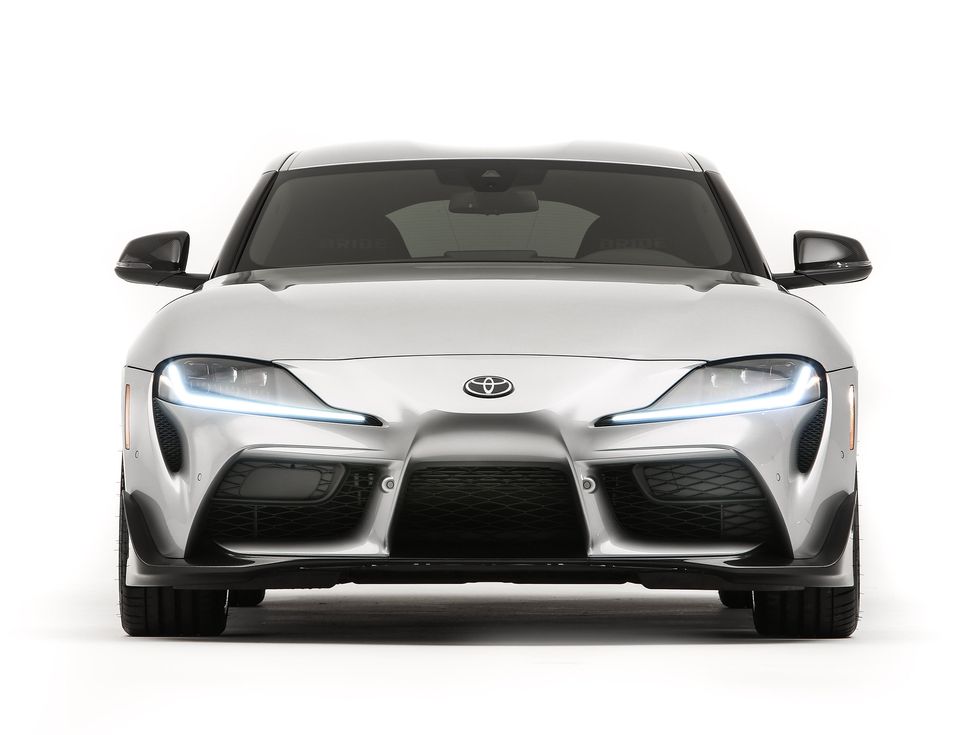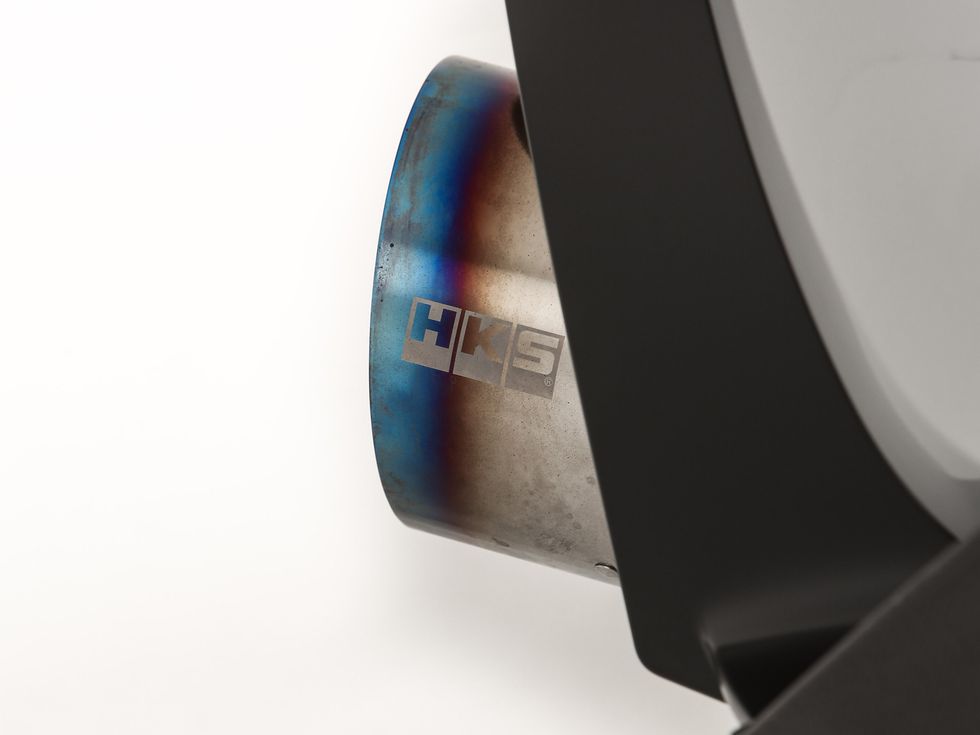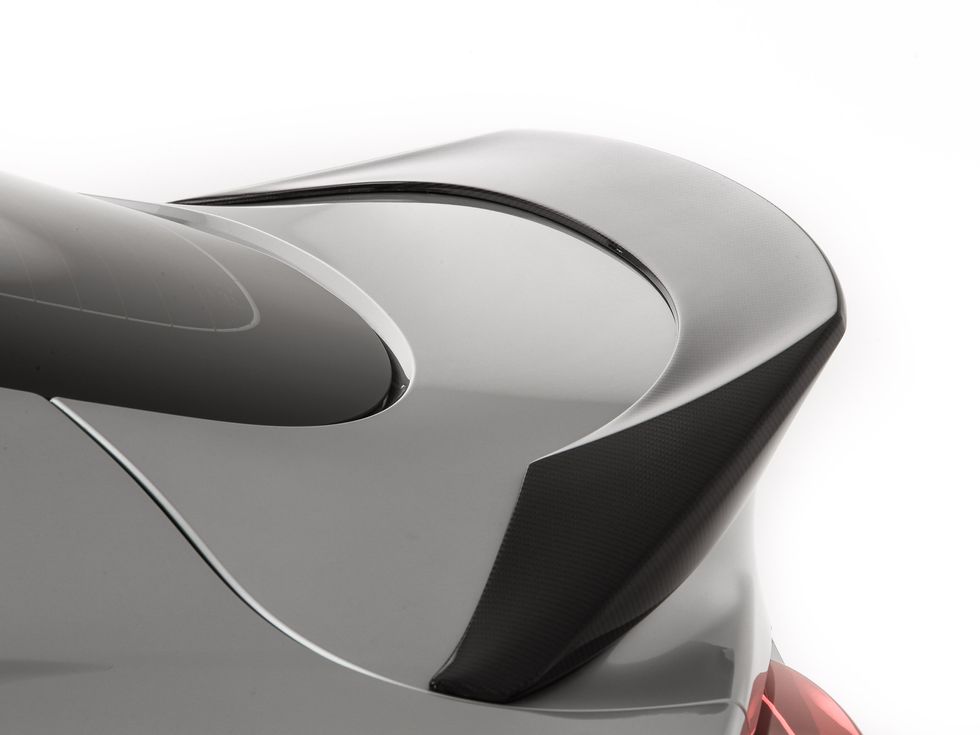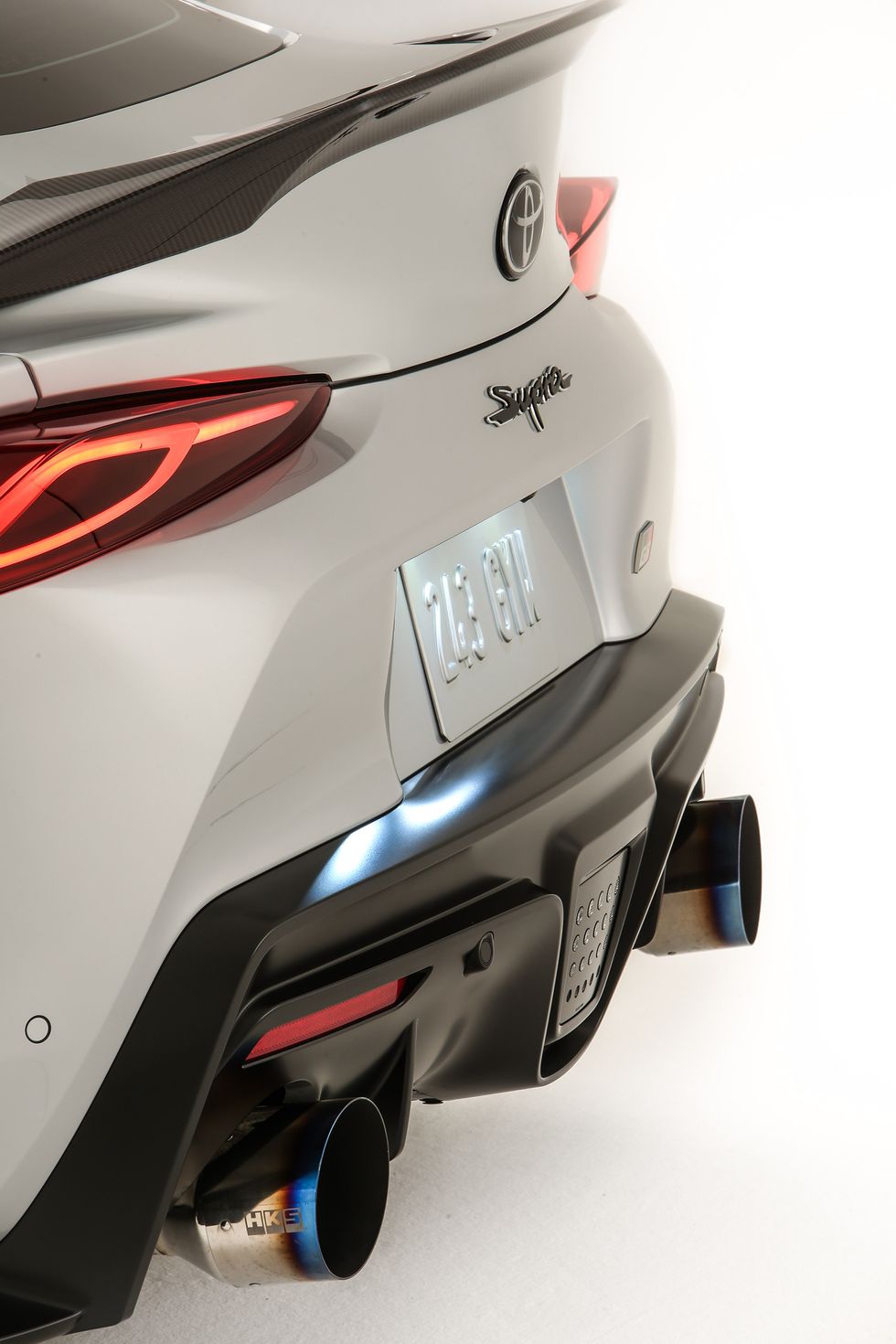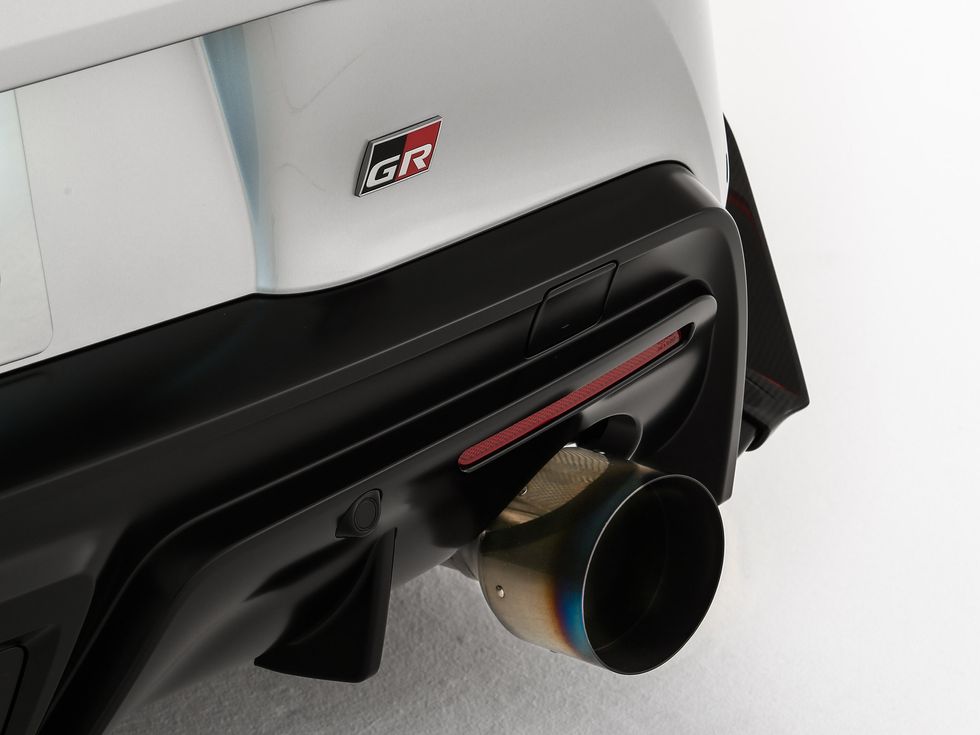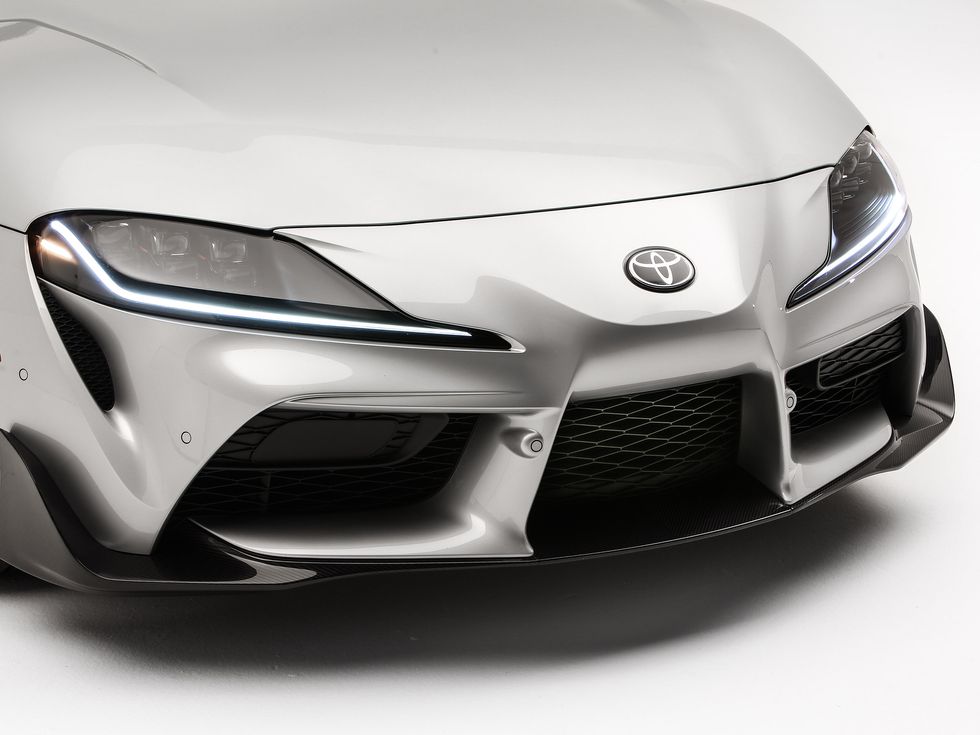 ​GR Supra 3000GT Concept
Toyota Customizing & Development also created the 3000GT Concept. It's a tribute to the iconic TRD3000GT Supra body kit of the mid-90s that was released in celebration of the Supra's success in JGTC competition.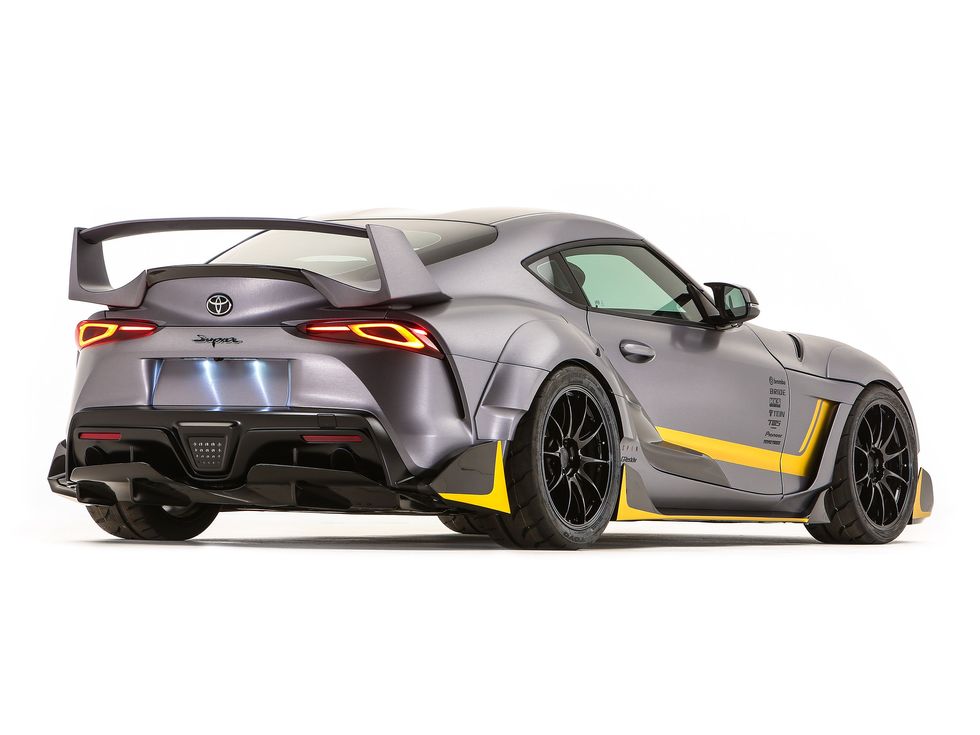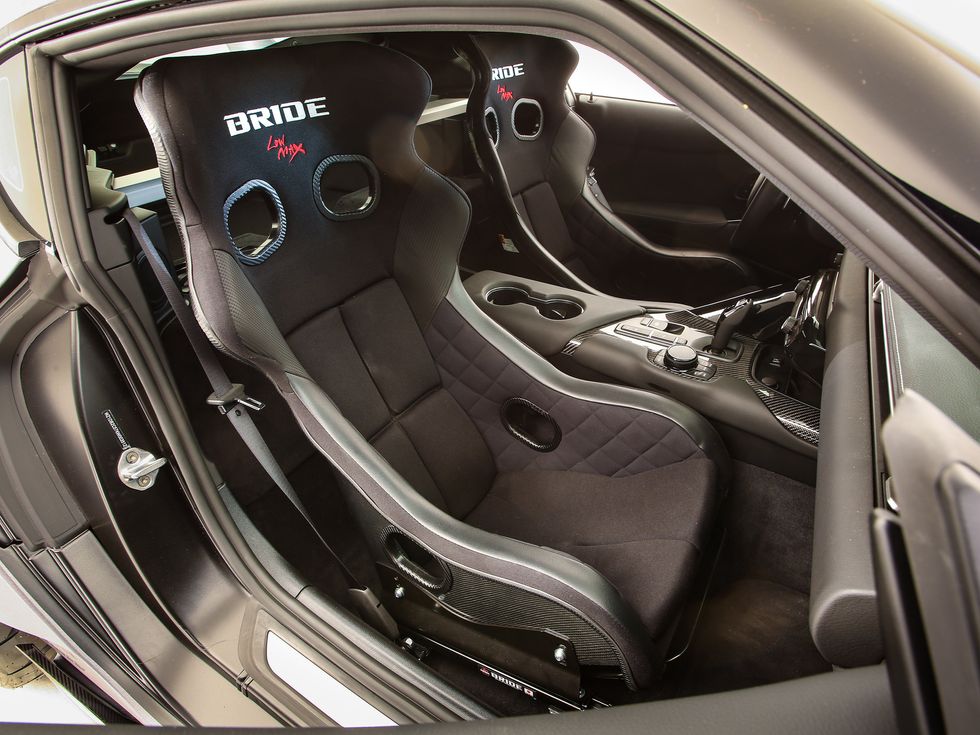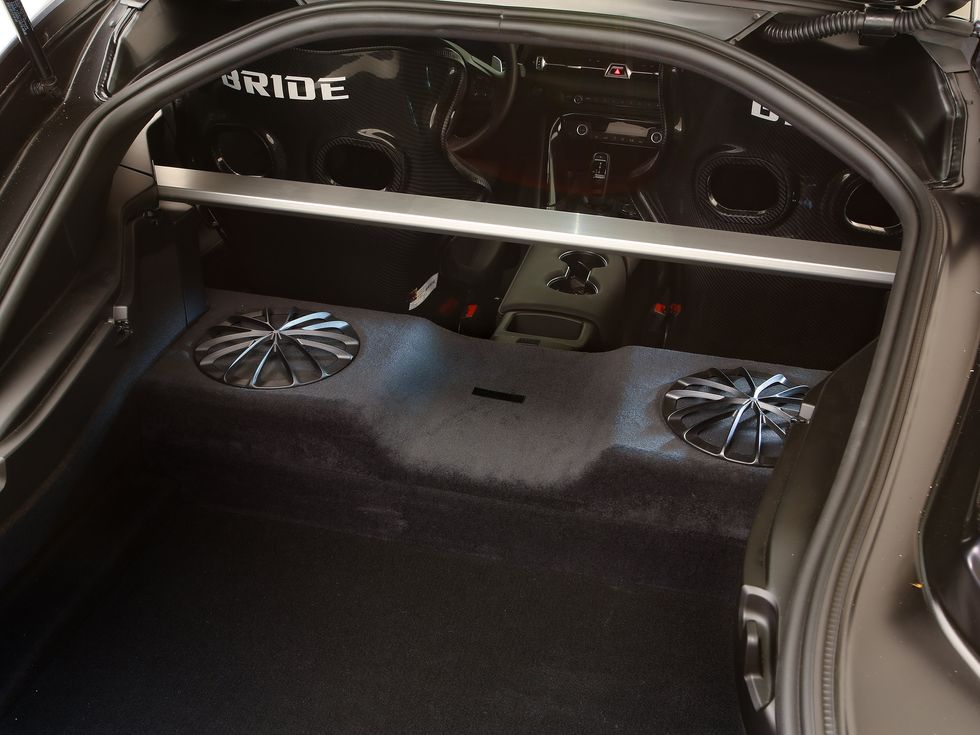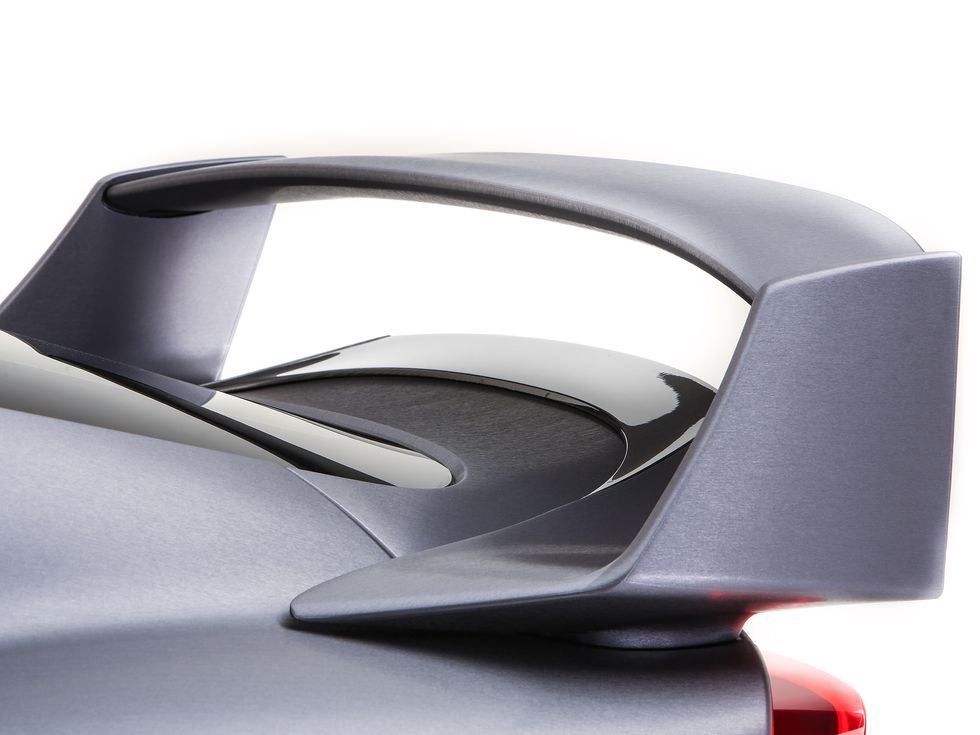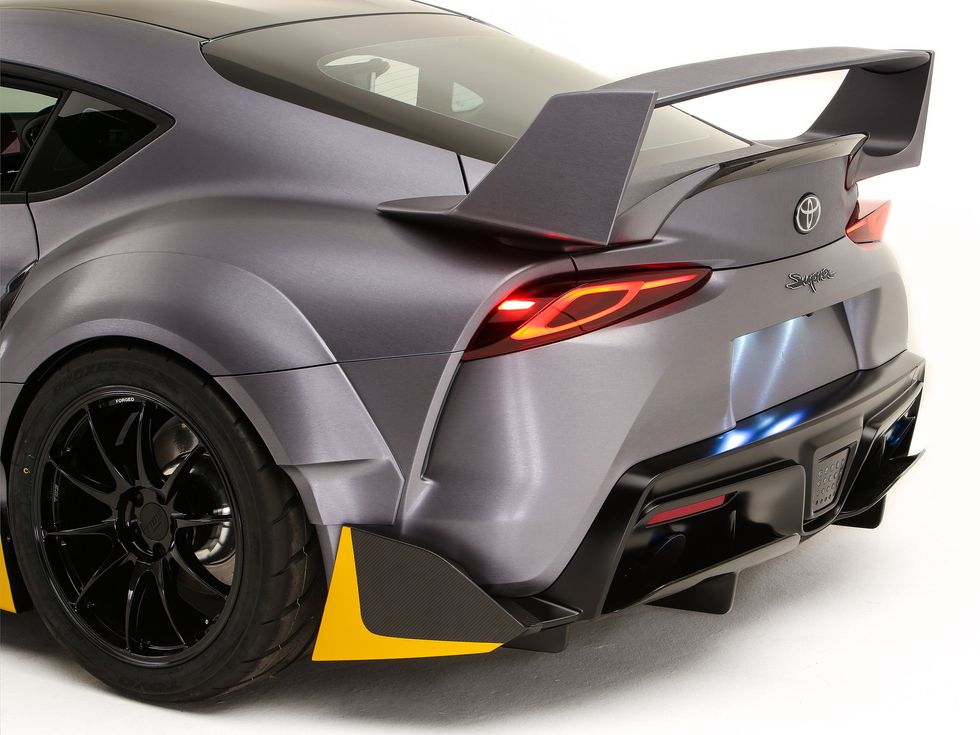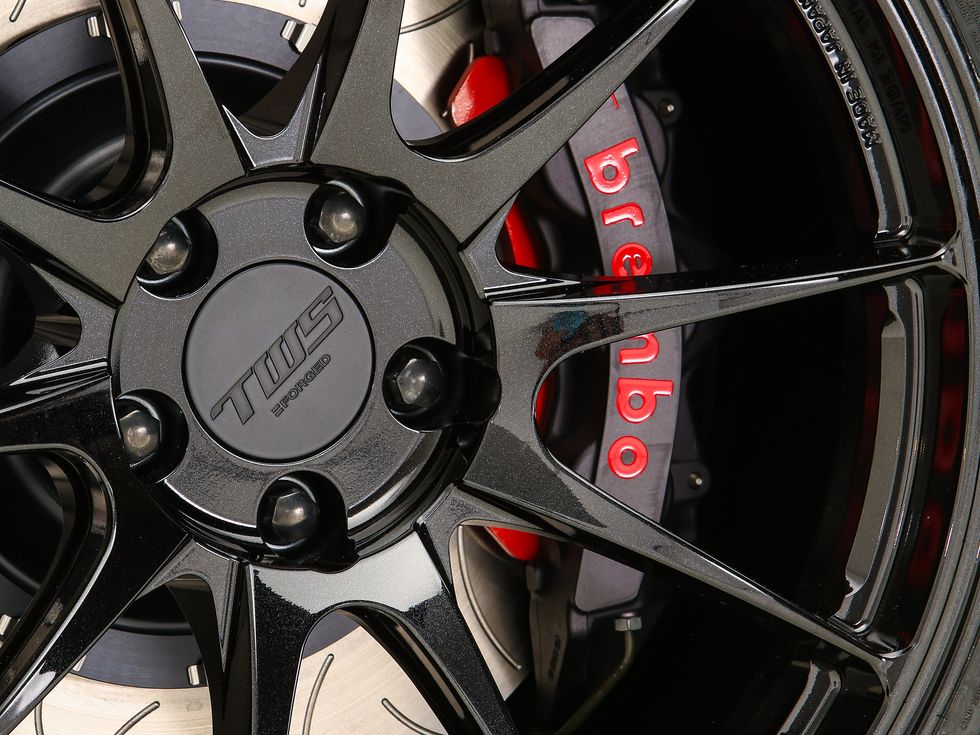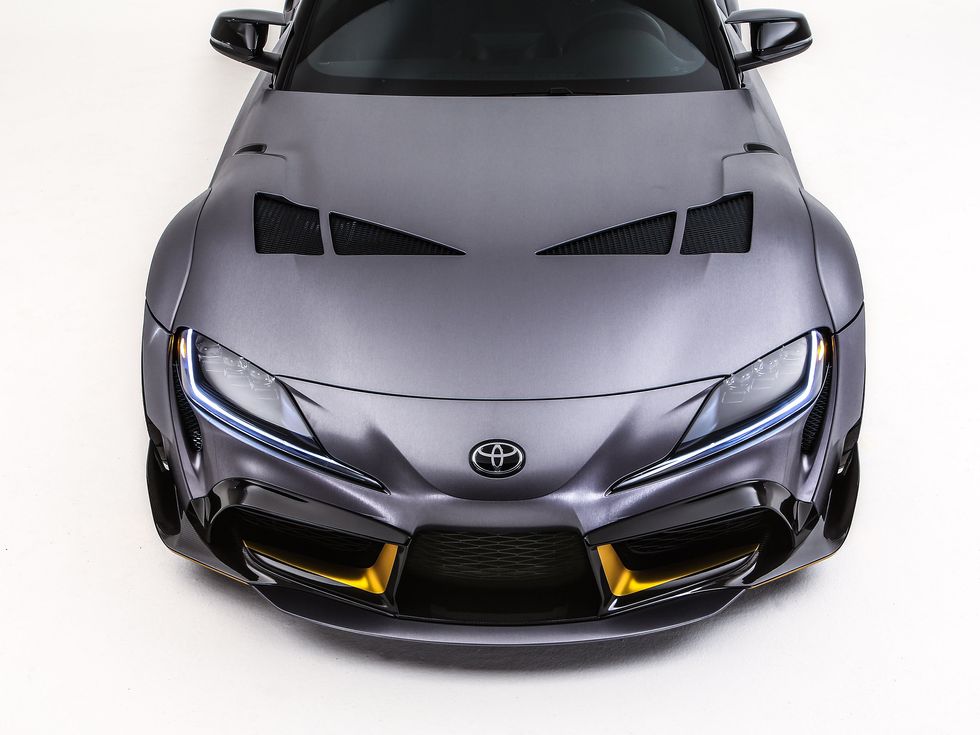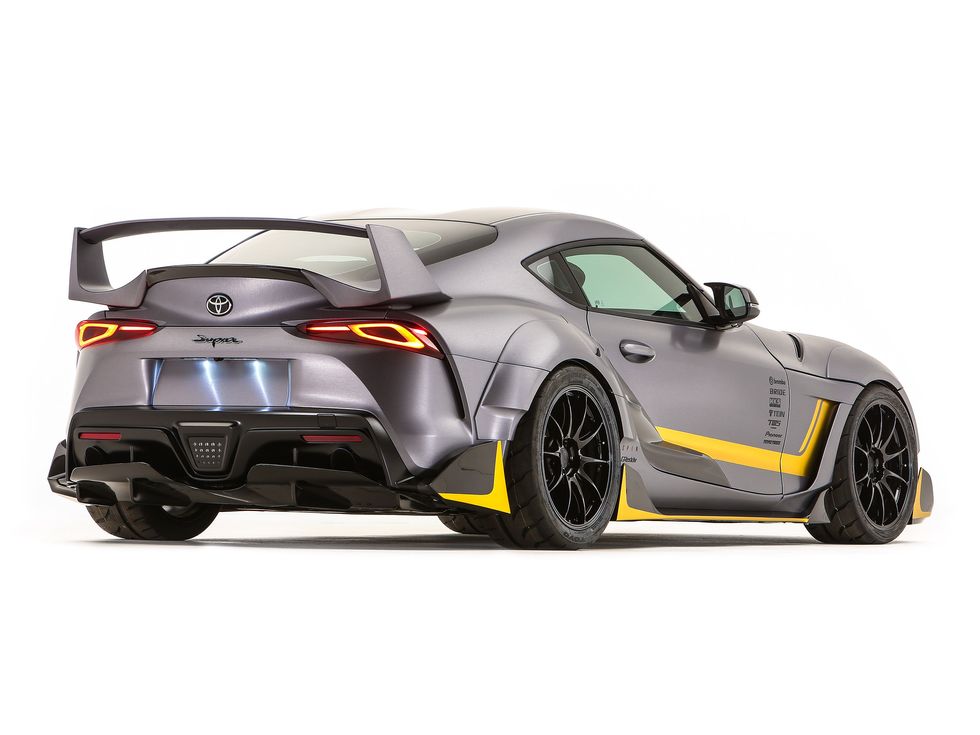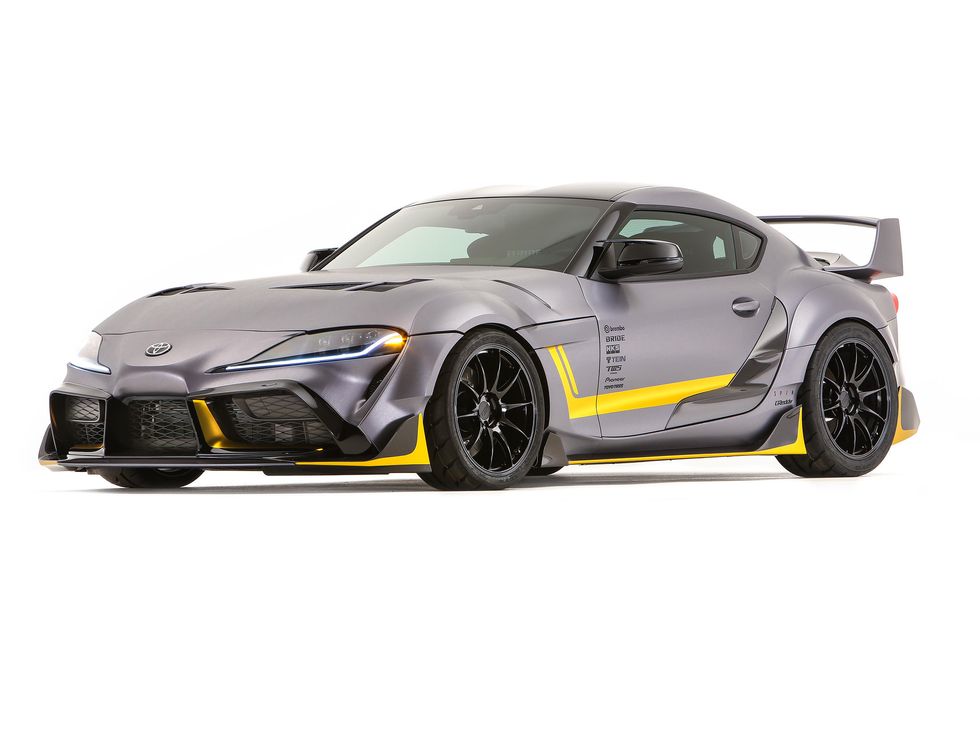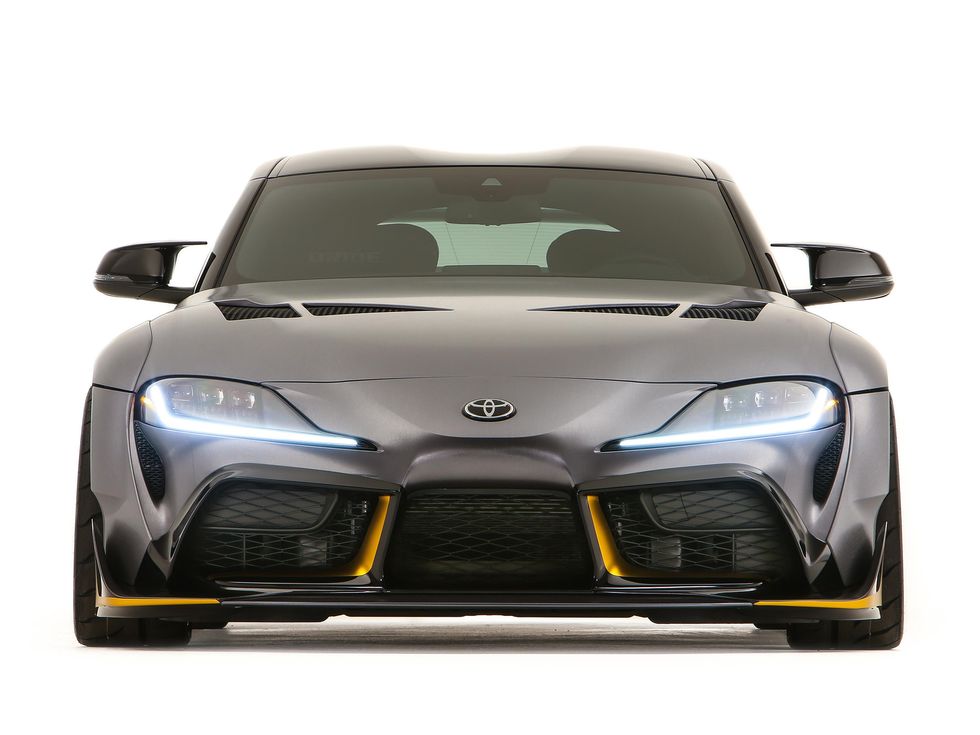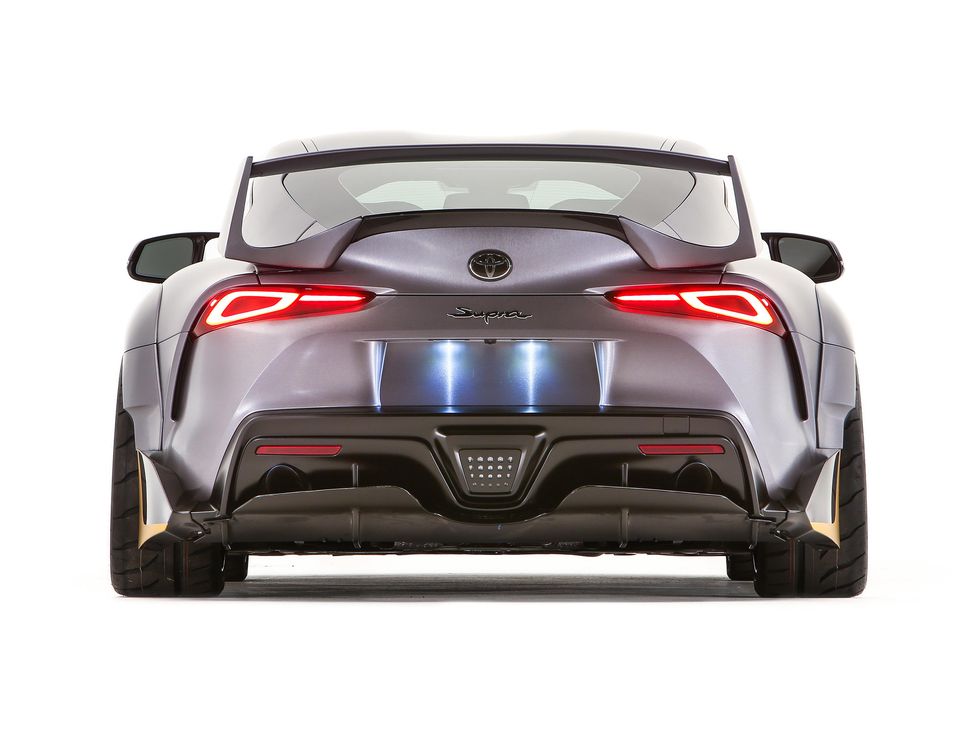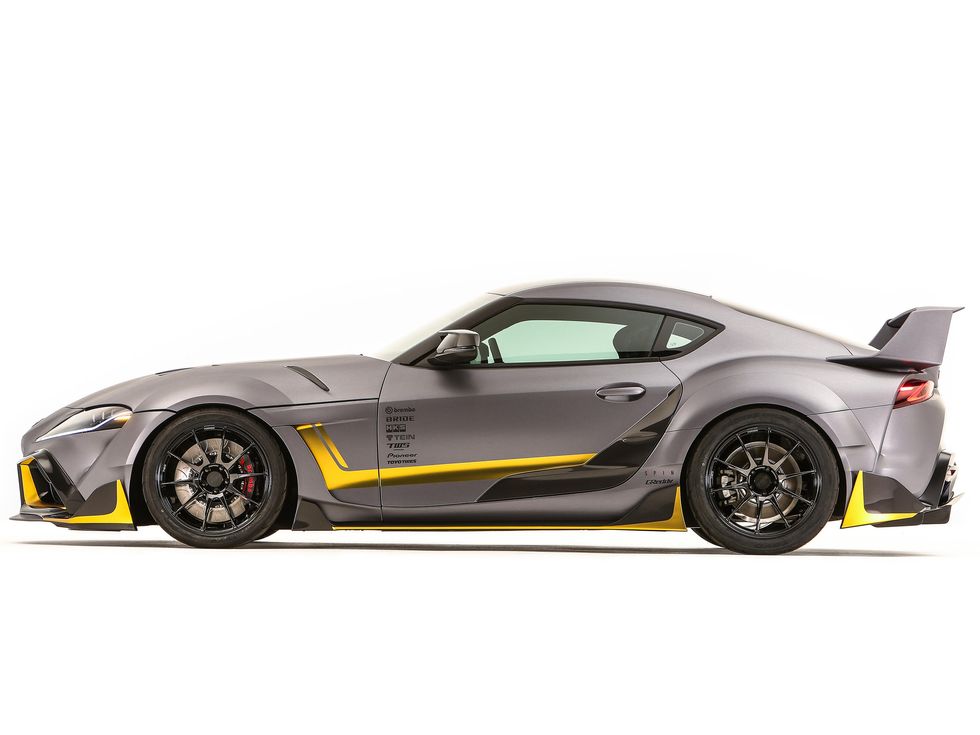 GR Supra Wasabi Concept
This is "a Supra for the masses according to the Toyota Genuine Accessory Team that developed the model. Dubbed the Wasabi Concept, the Toyota features Brembo B-M Brakes, Öhlins suspension upgrades, Toyota forged aluminum wheels, and Five Axis aero parts.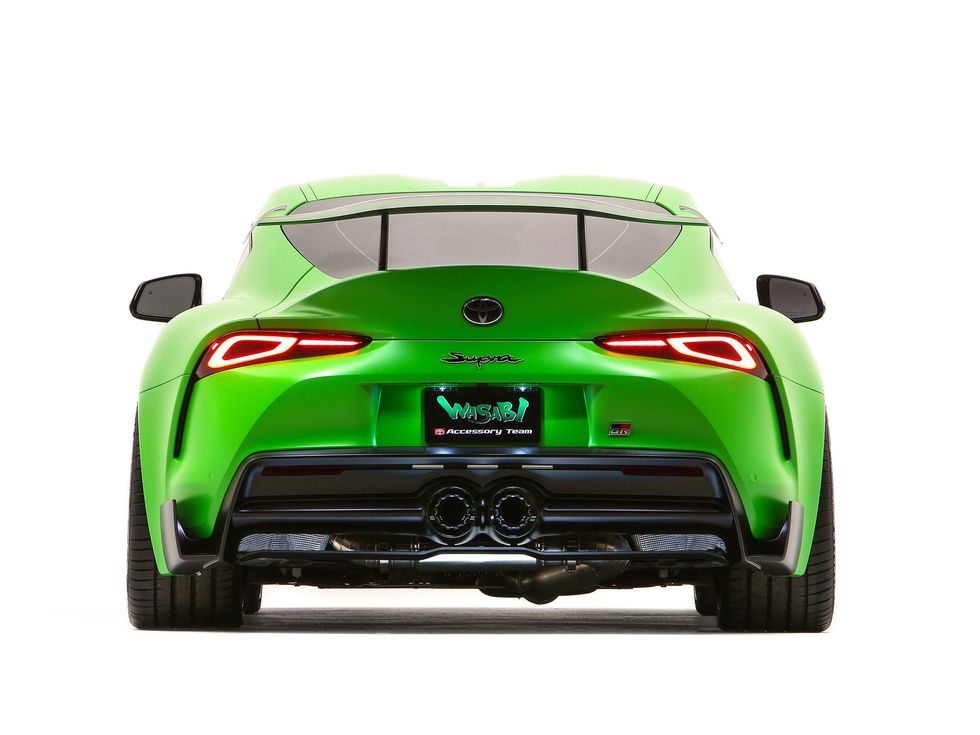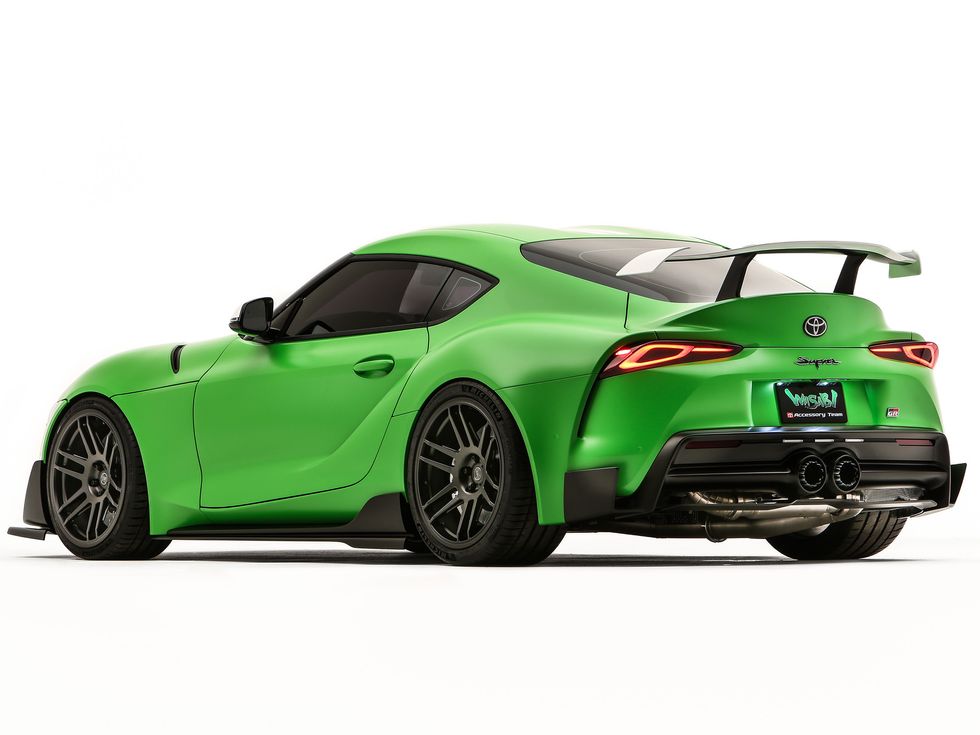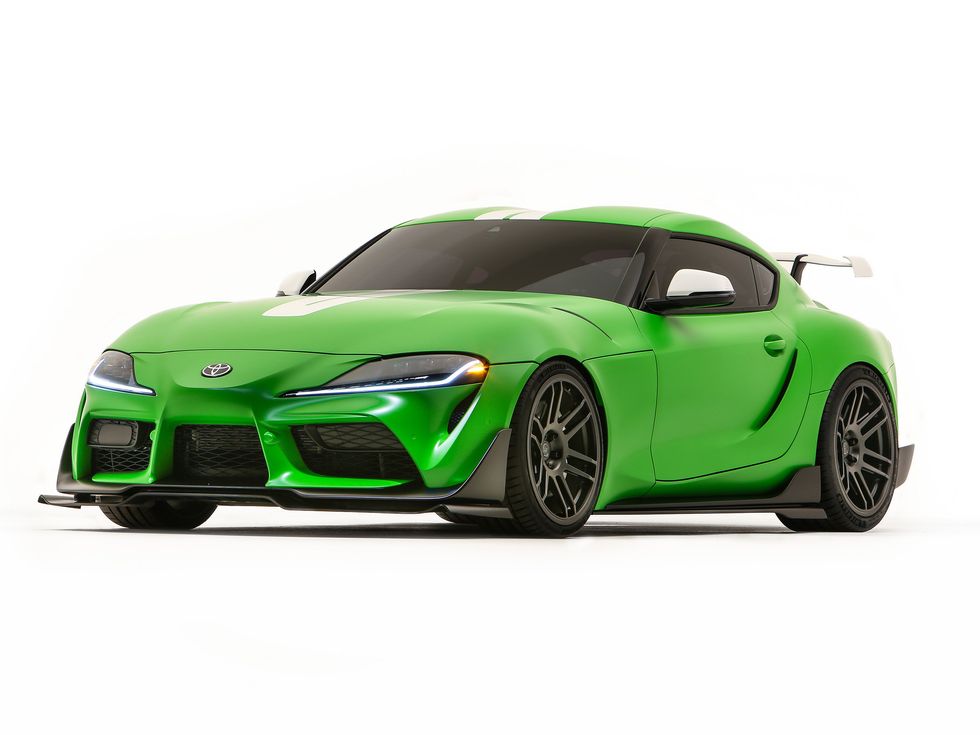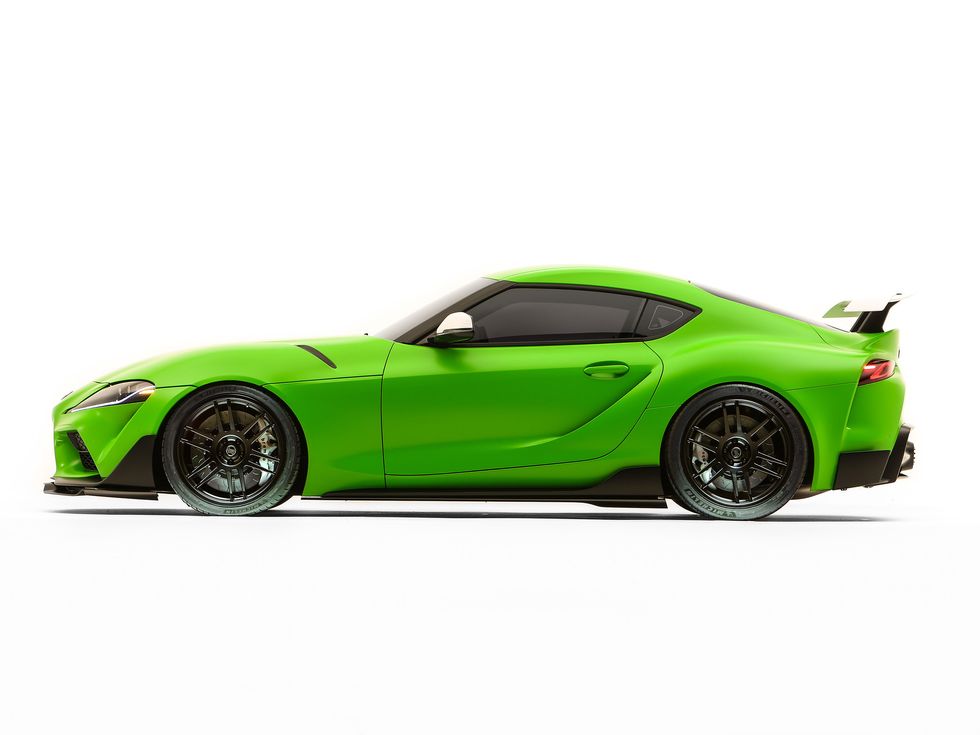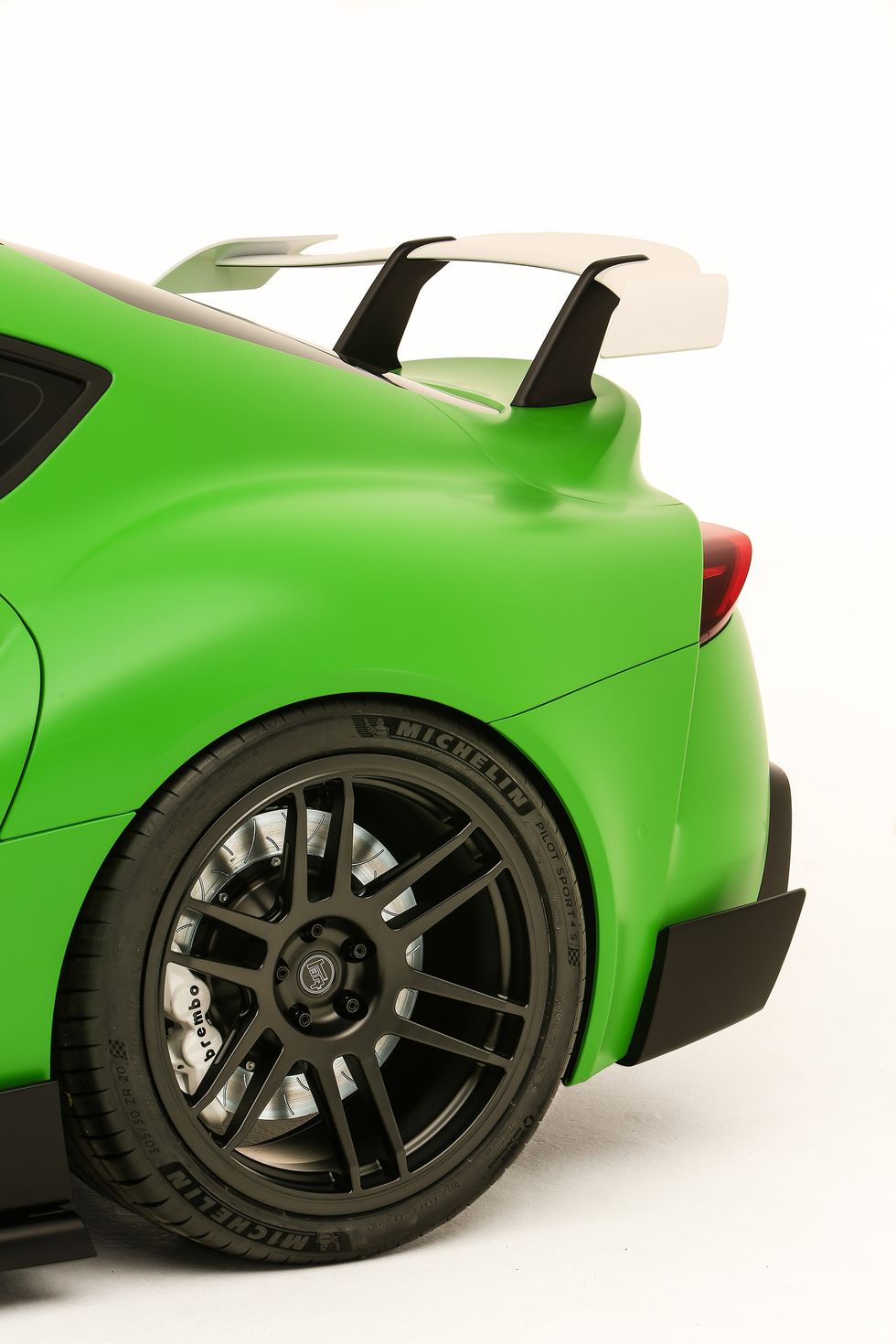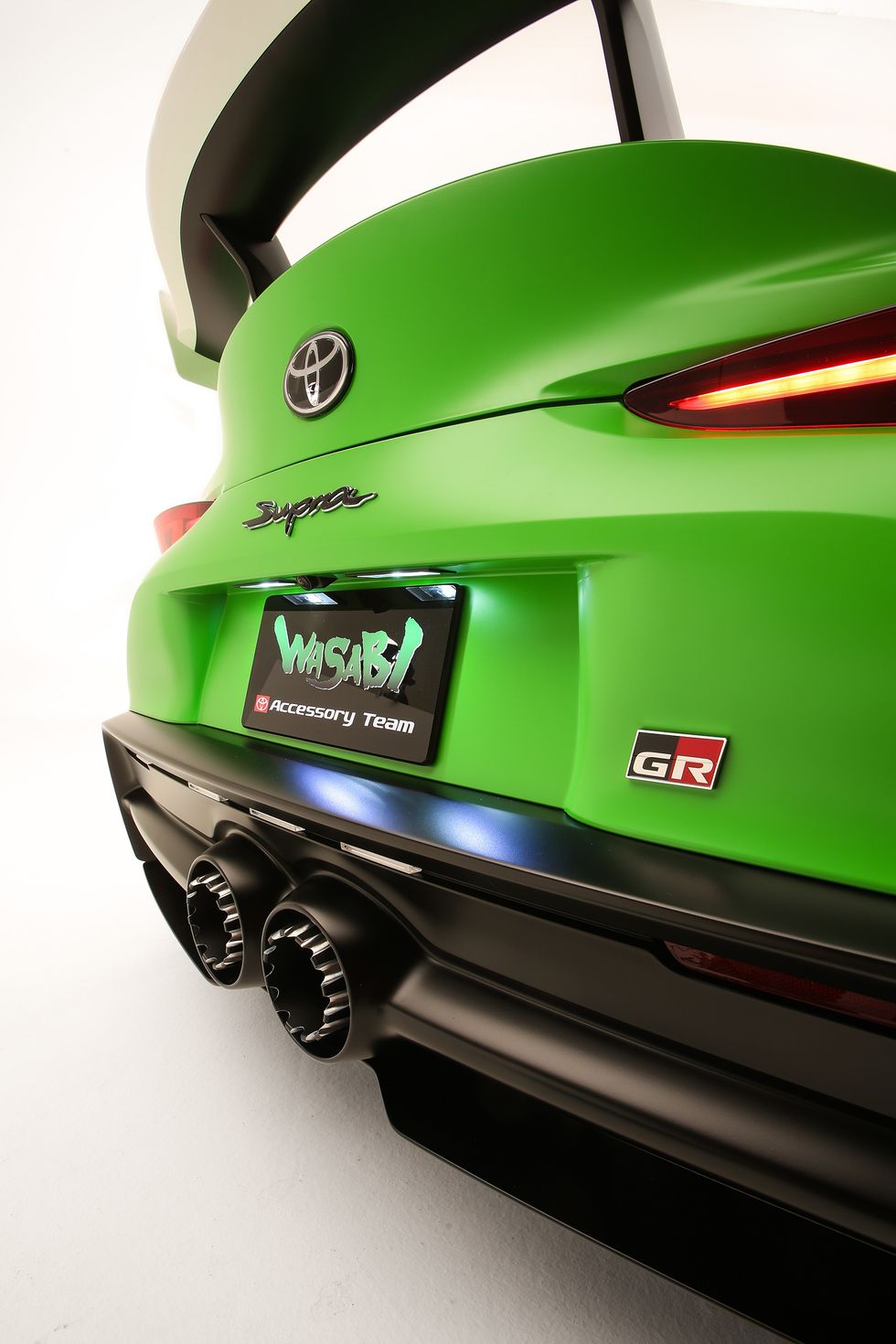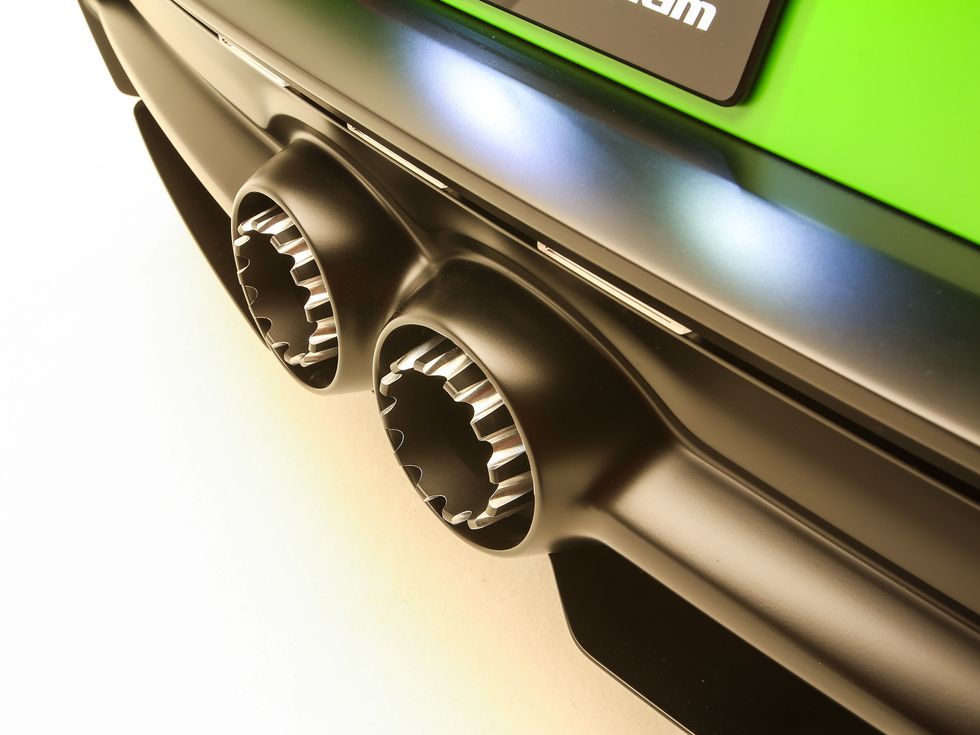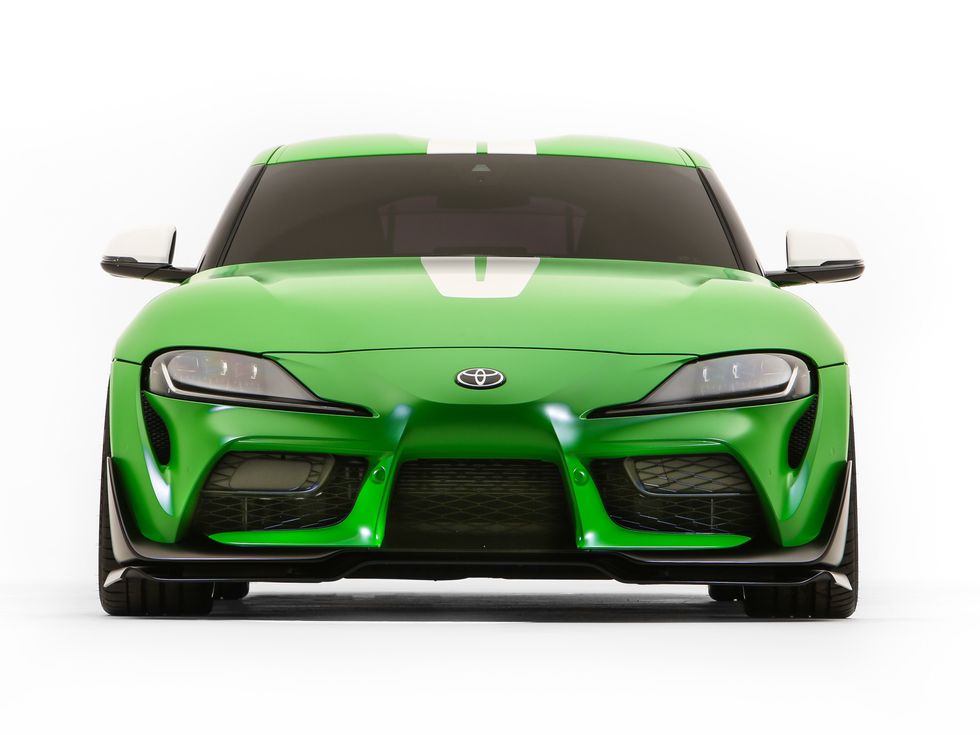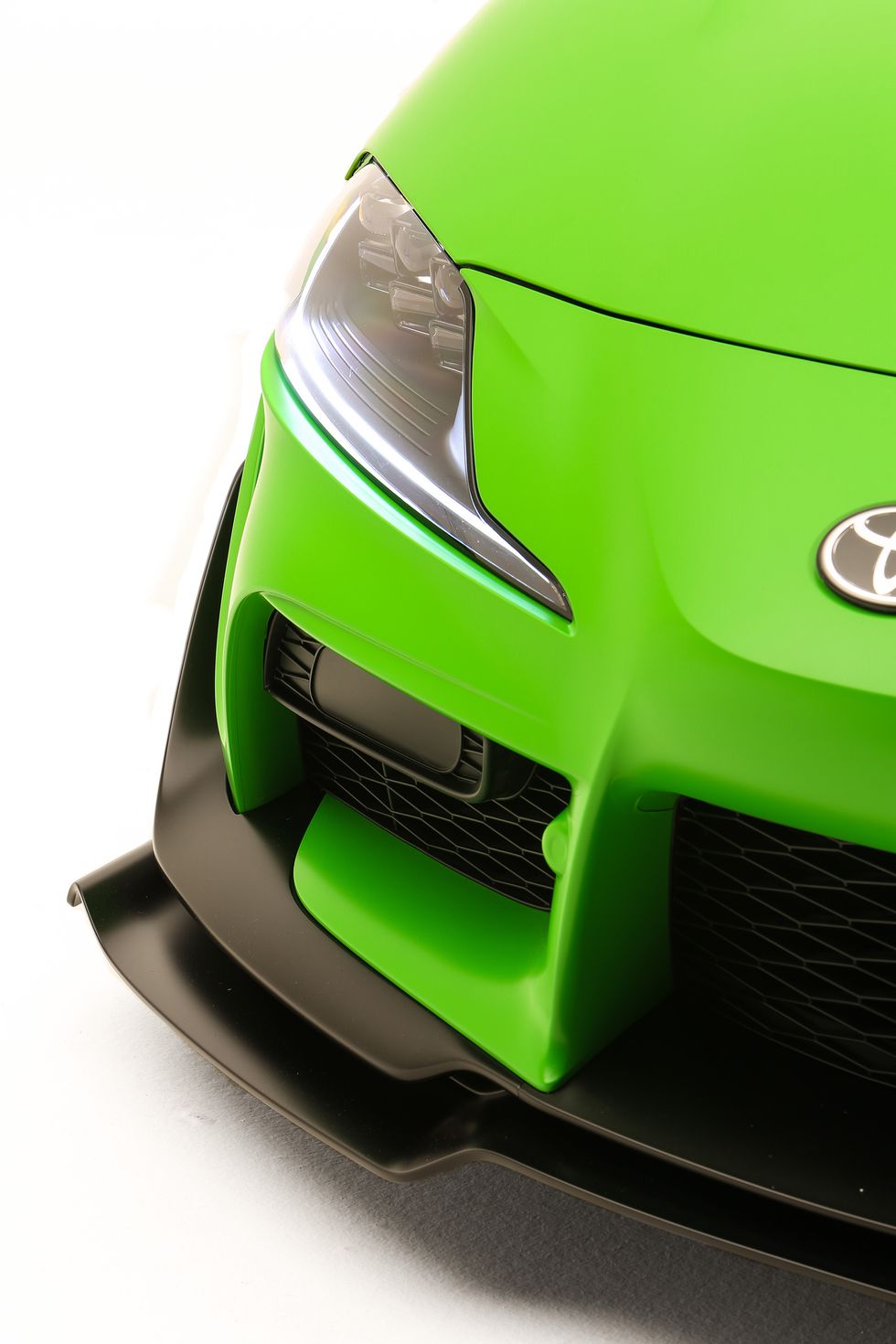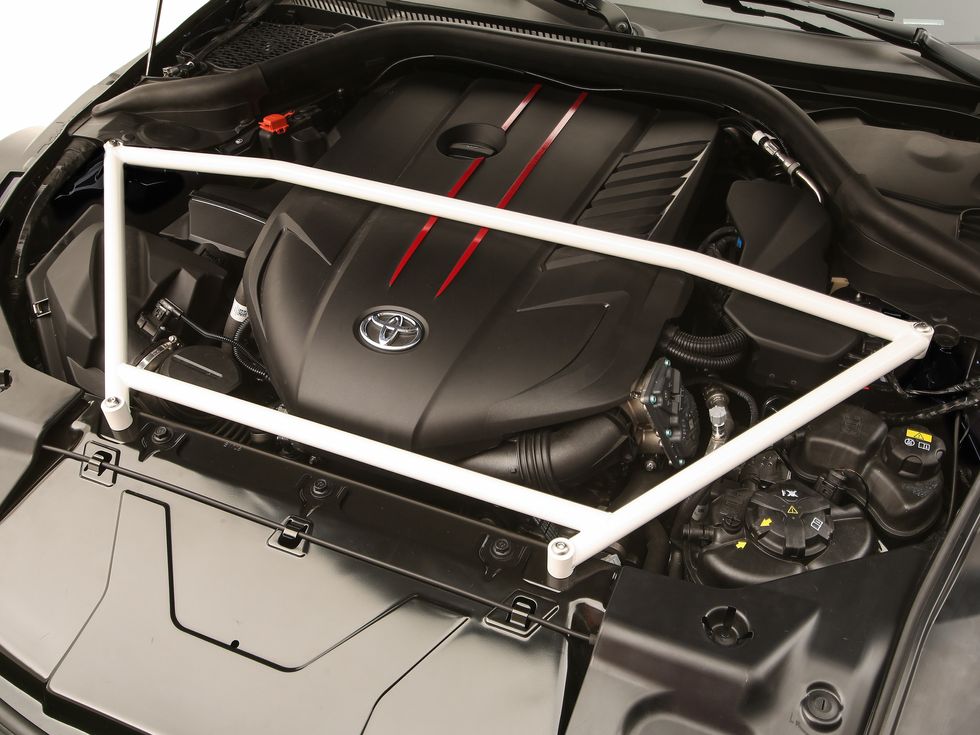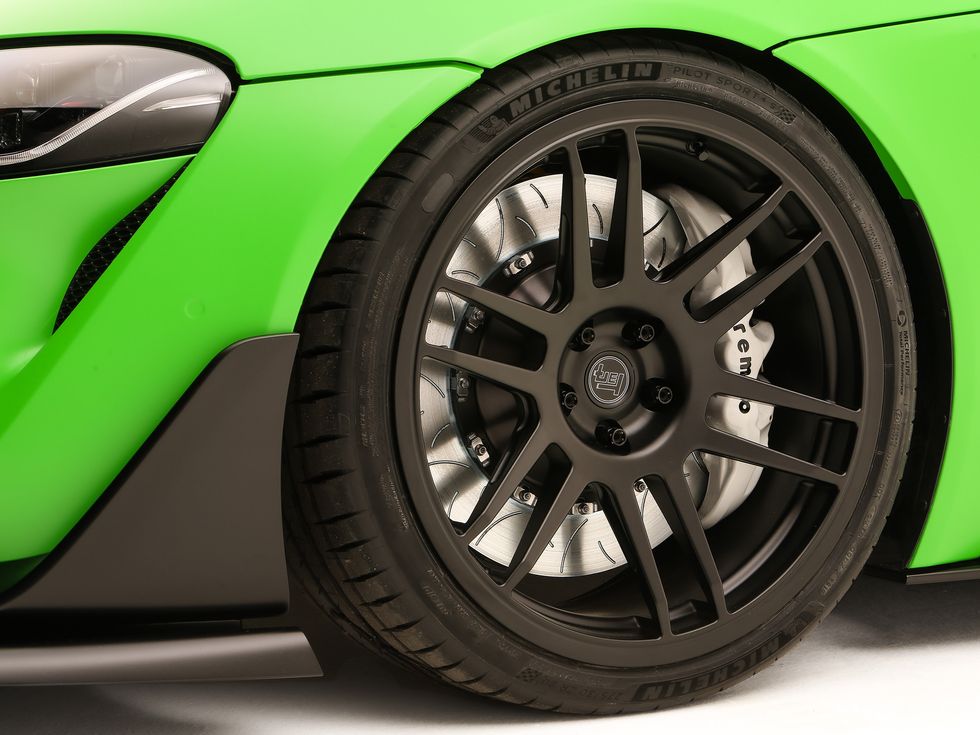 GR Supra Racing Concept
Before the Supra became a reality in the marketplace, this concept was shown as a hint of what the model could be. It debuted in 2018 and gave a peek at the look of what a competition model could look like.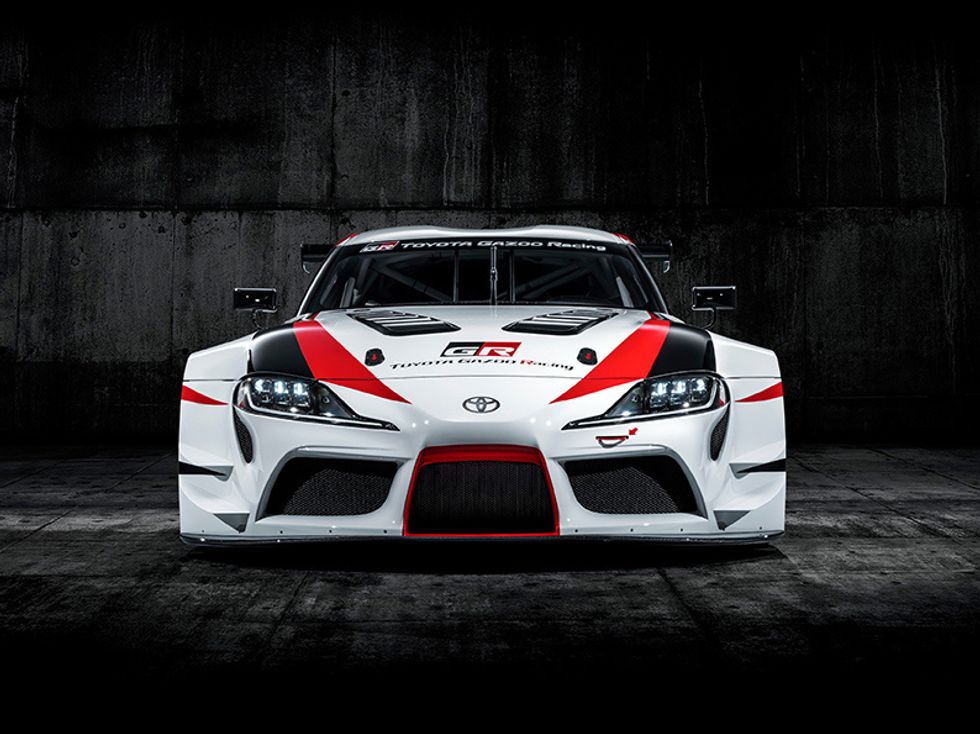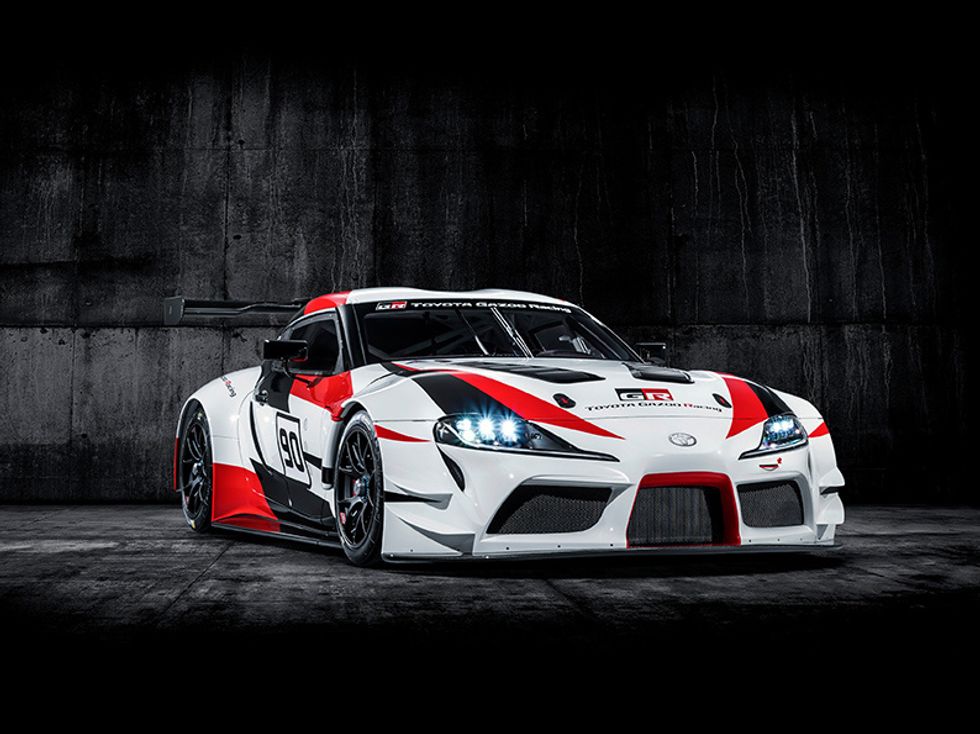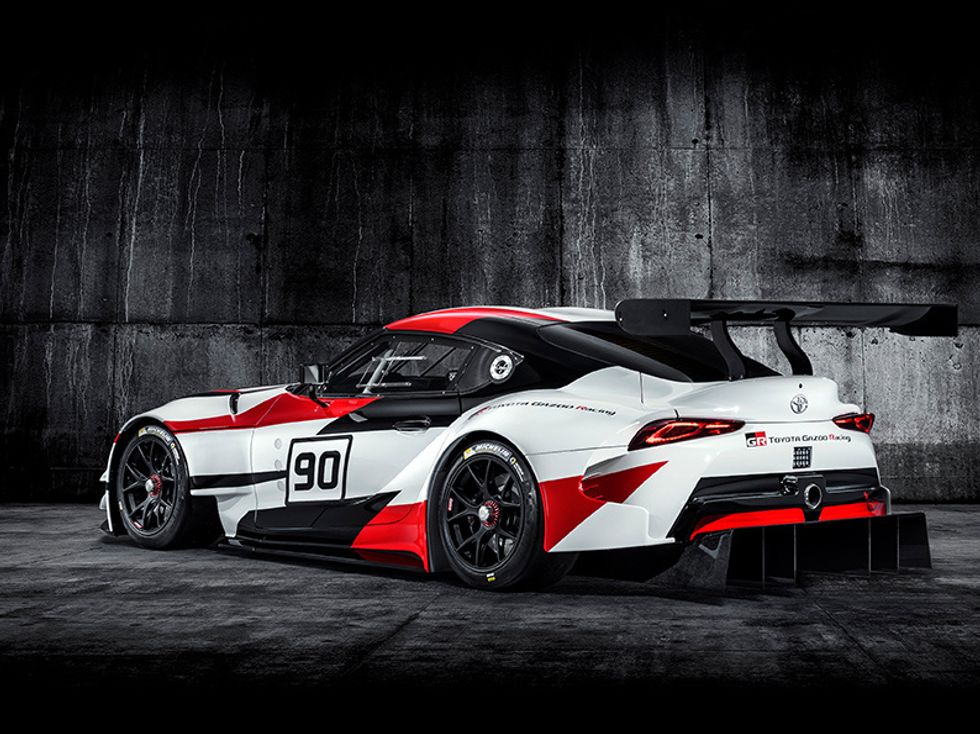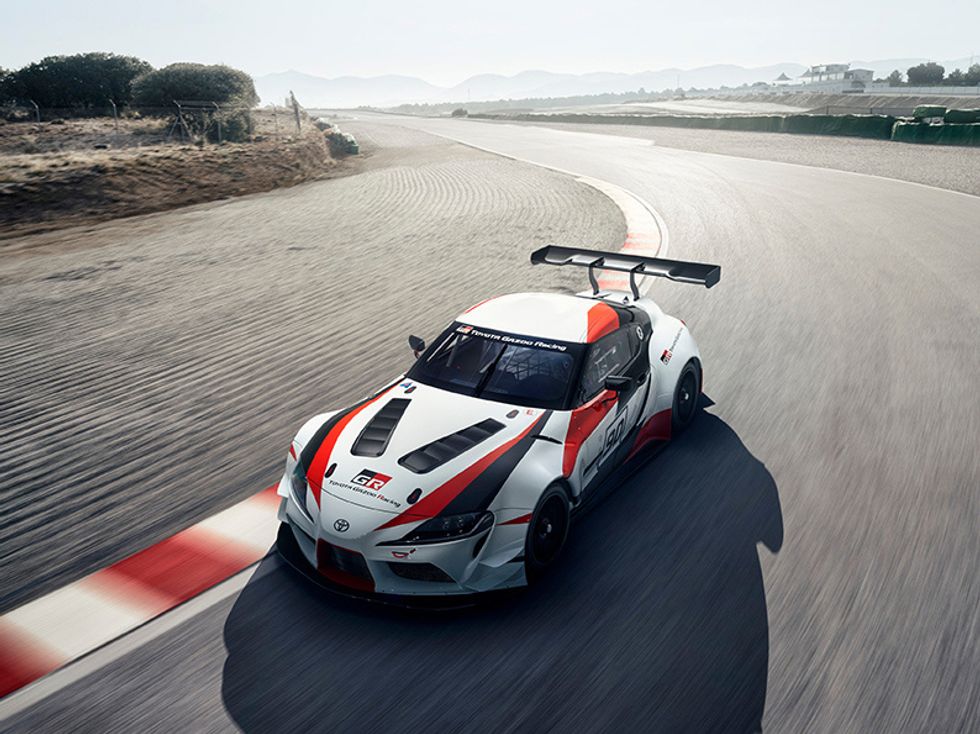 ​GR Supra GT4
This isn't the first time that the GR Supra GT4 has been shown. It first appeared at the 2019 Geneva Auto Show in March. Developed by Gazoo Racing (that's the GR in GR Supra), the model features an FIA compliant cage, racing suspension components, Brembo racing brakes, OZ Racing wheels and a number of motorsports components.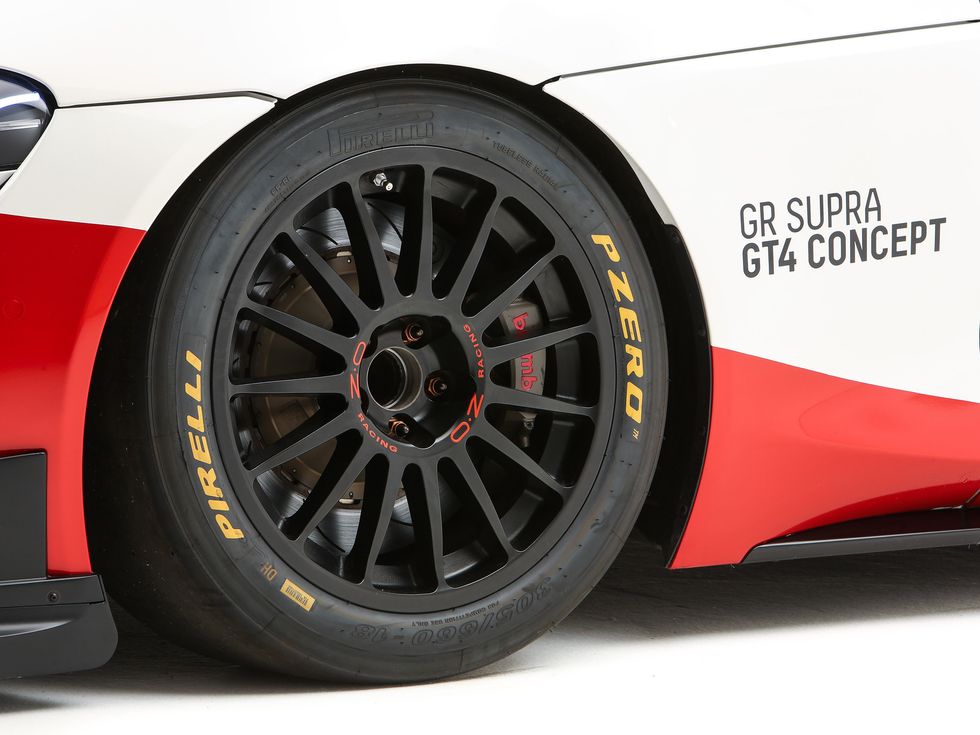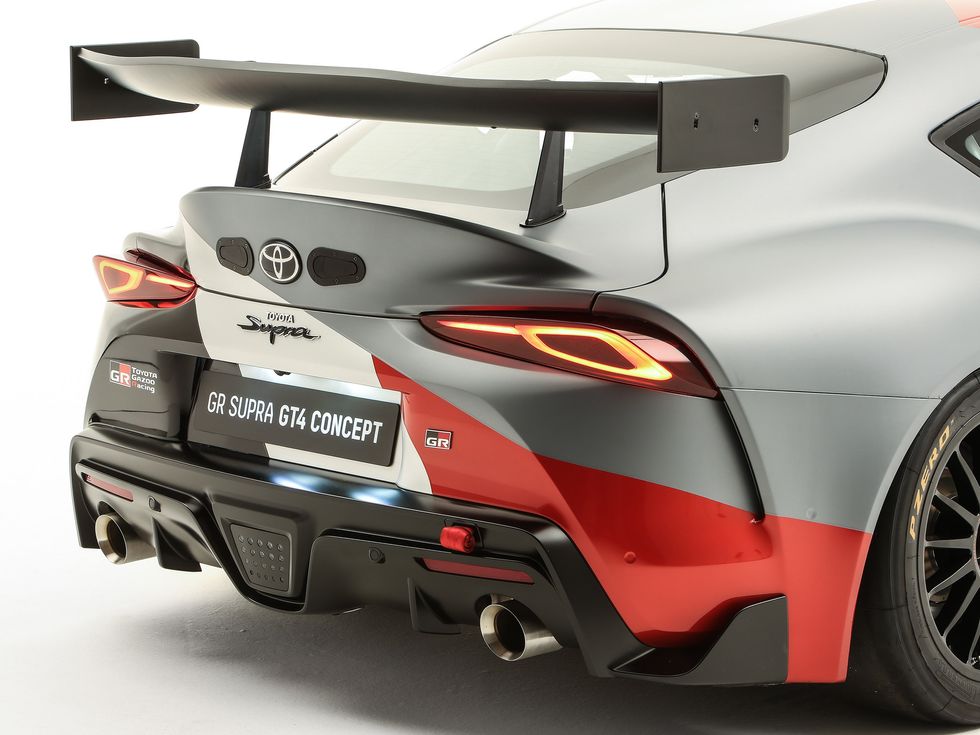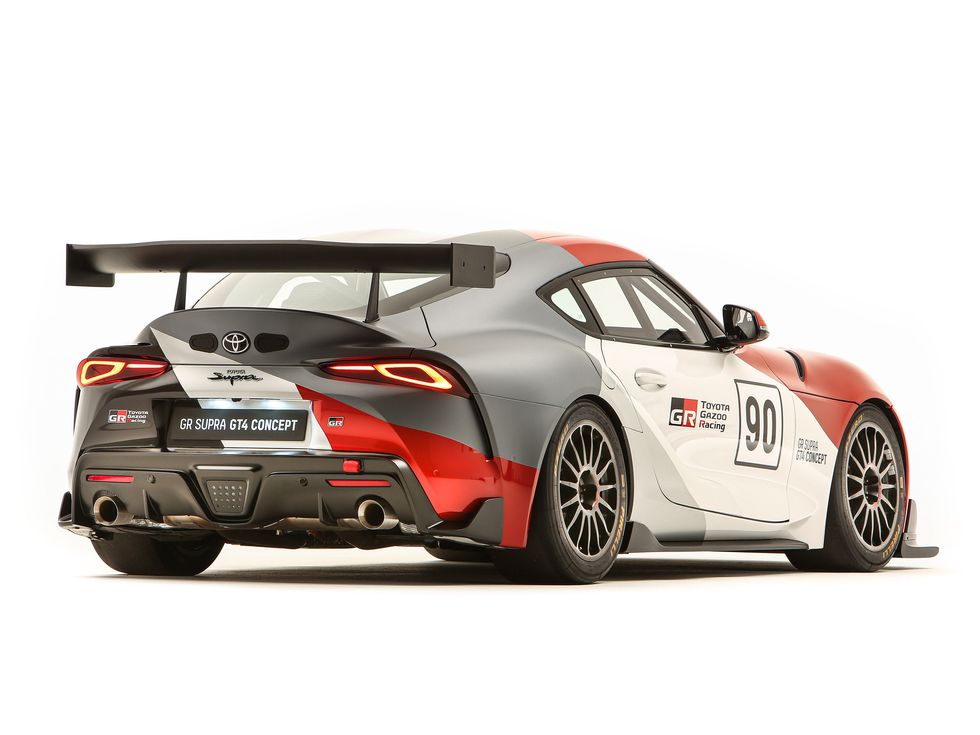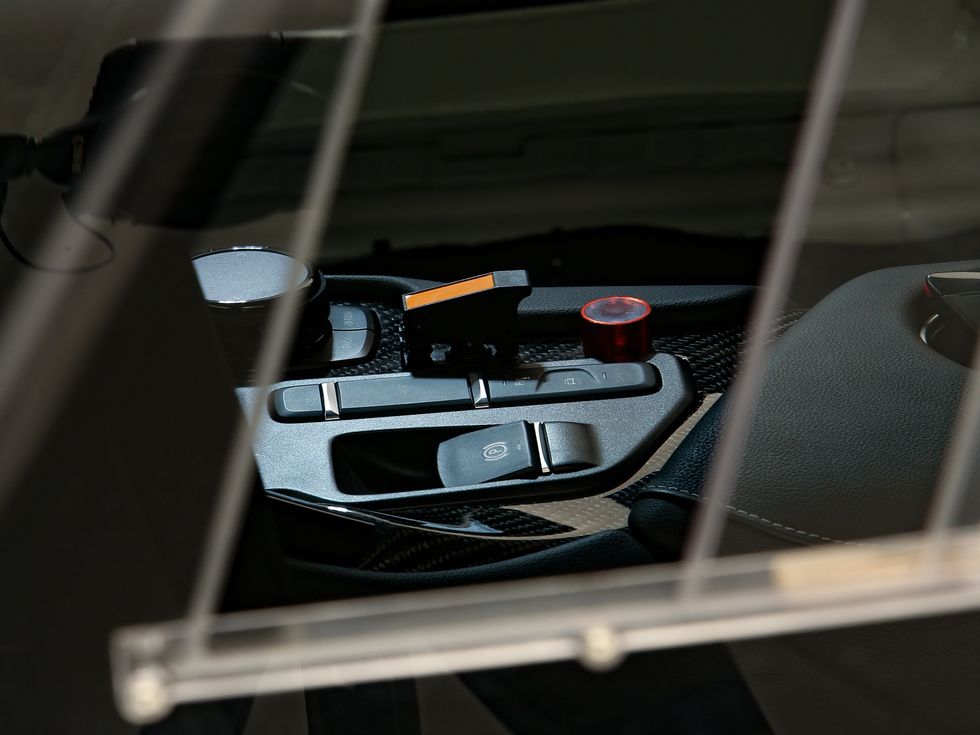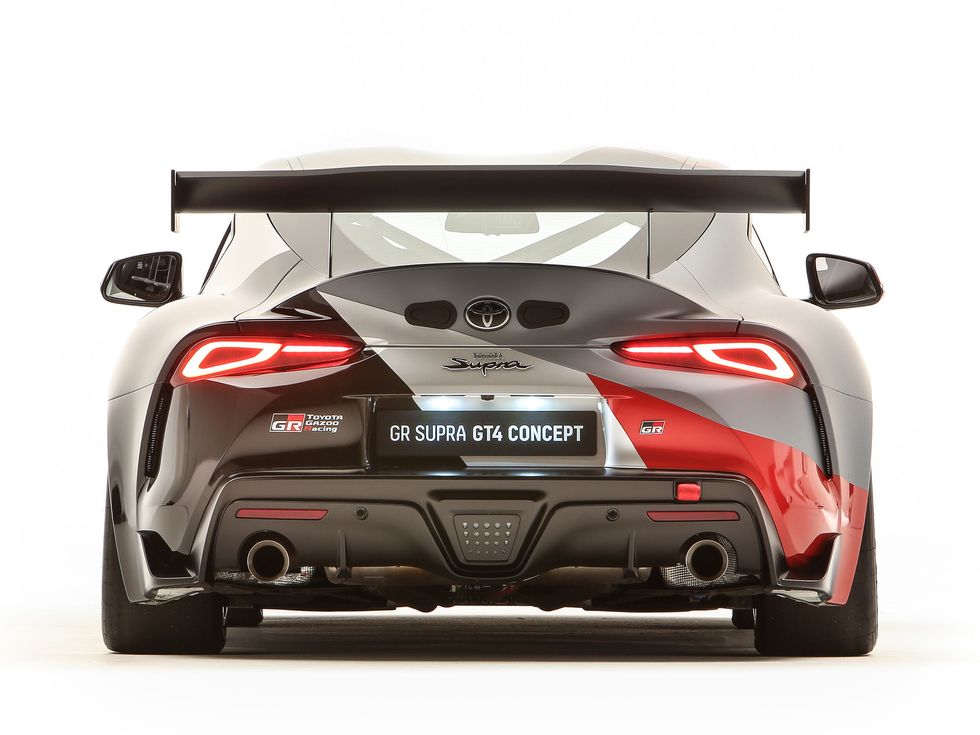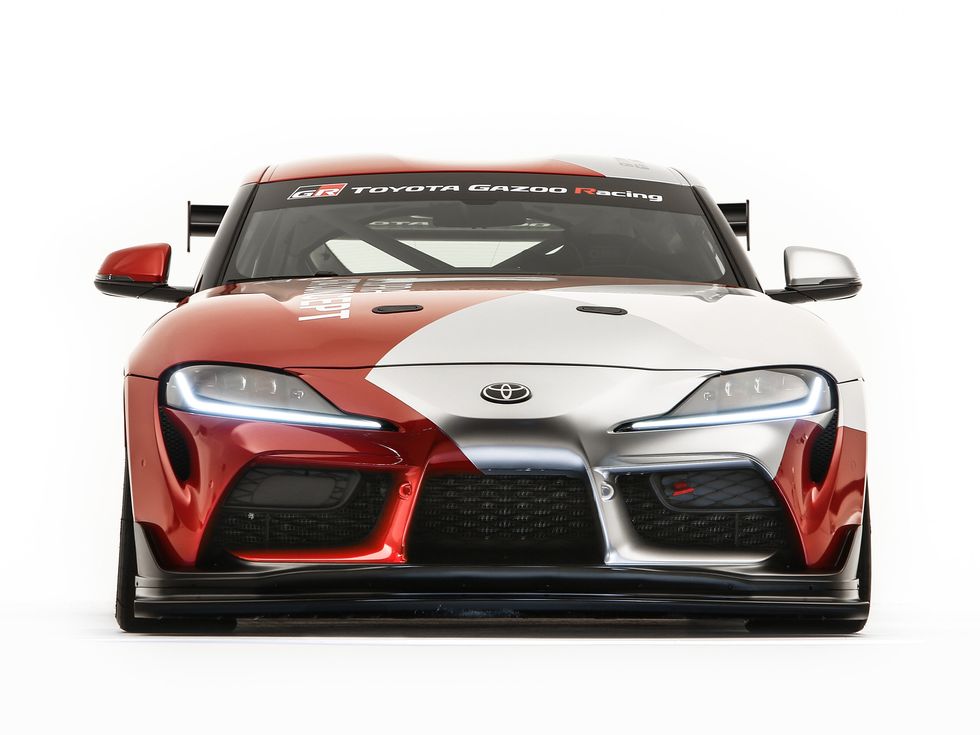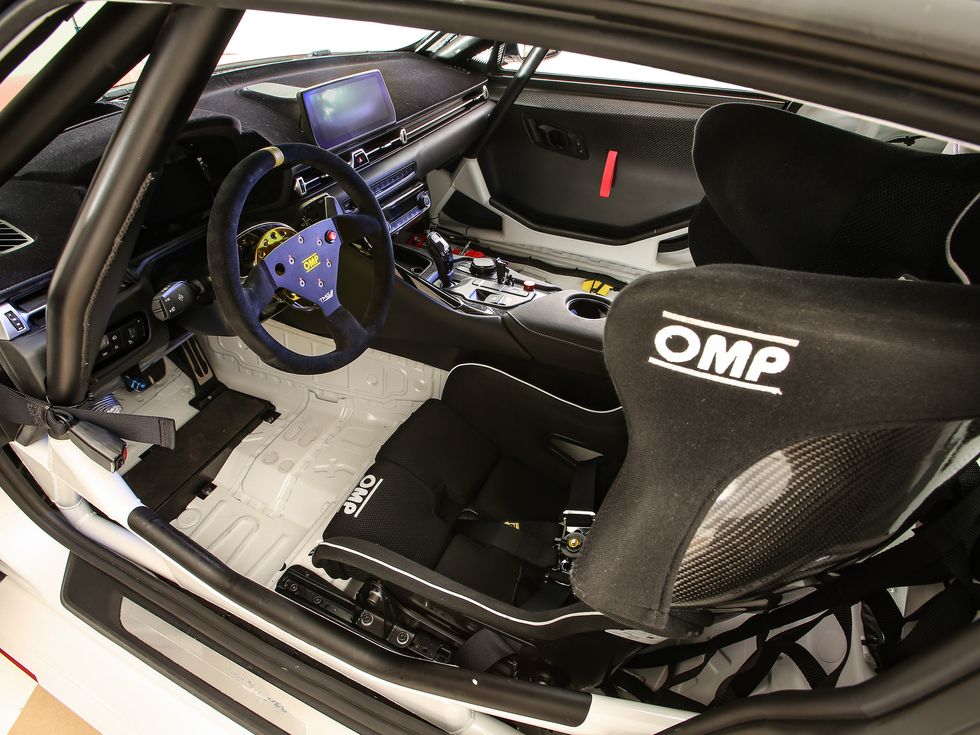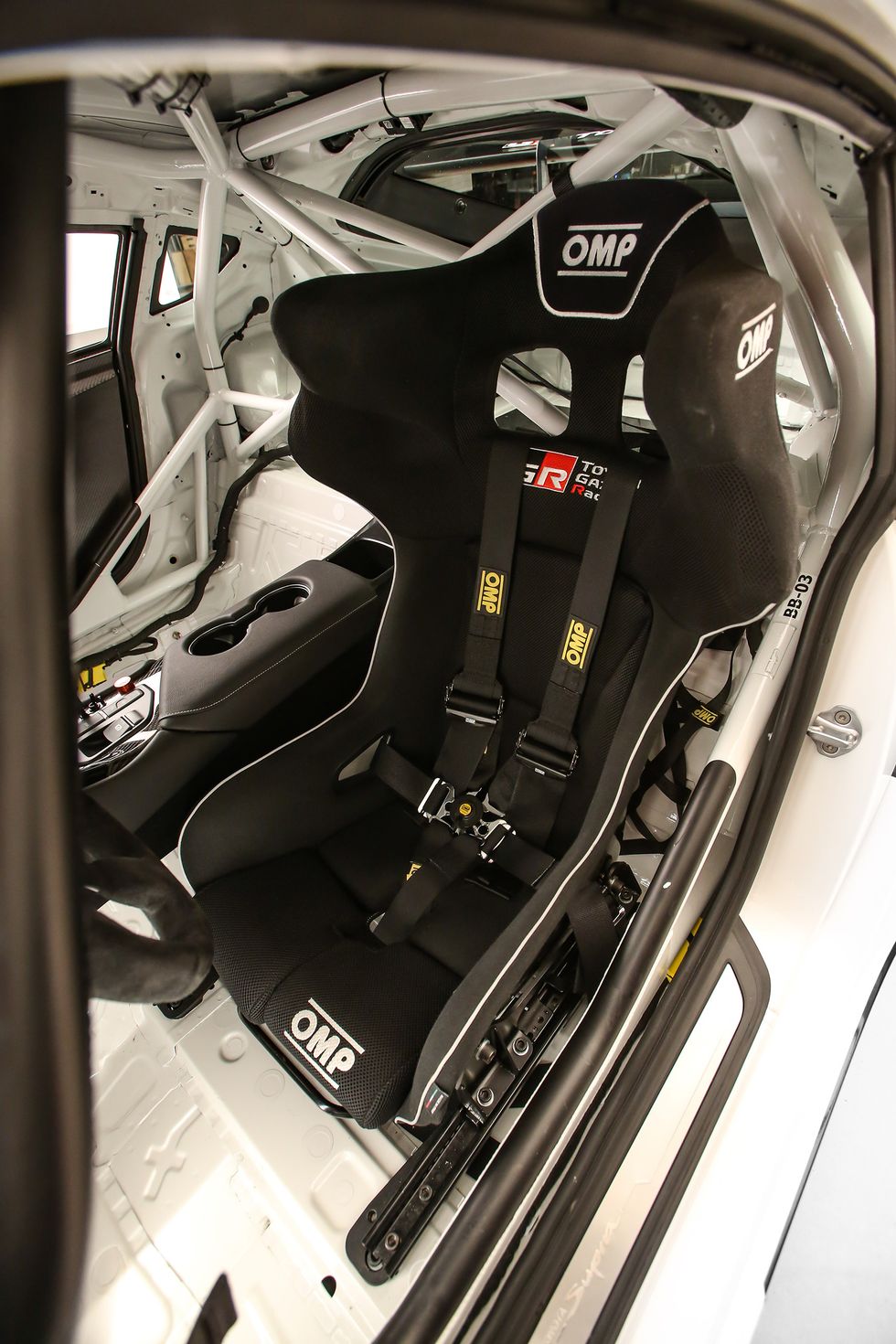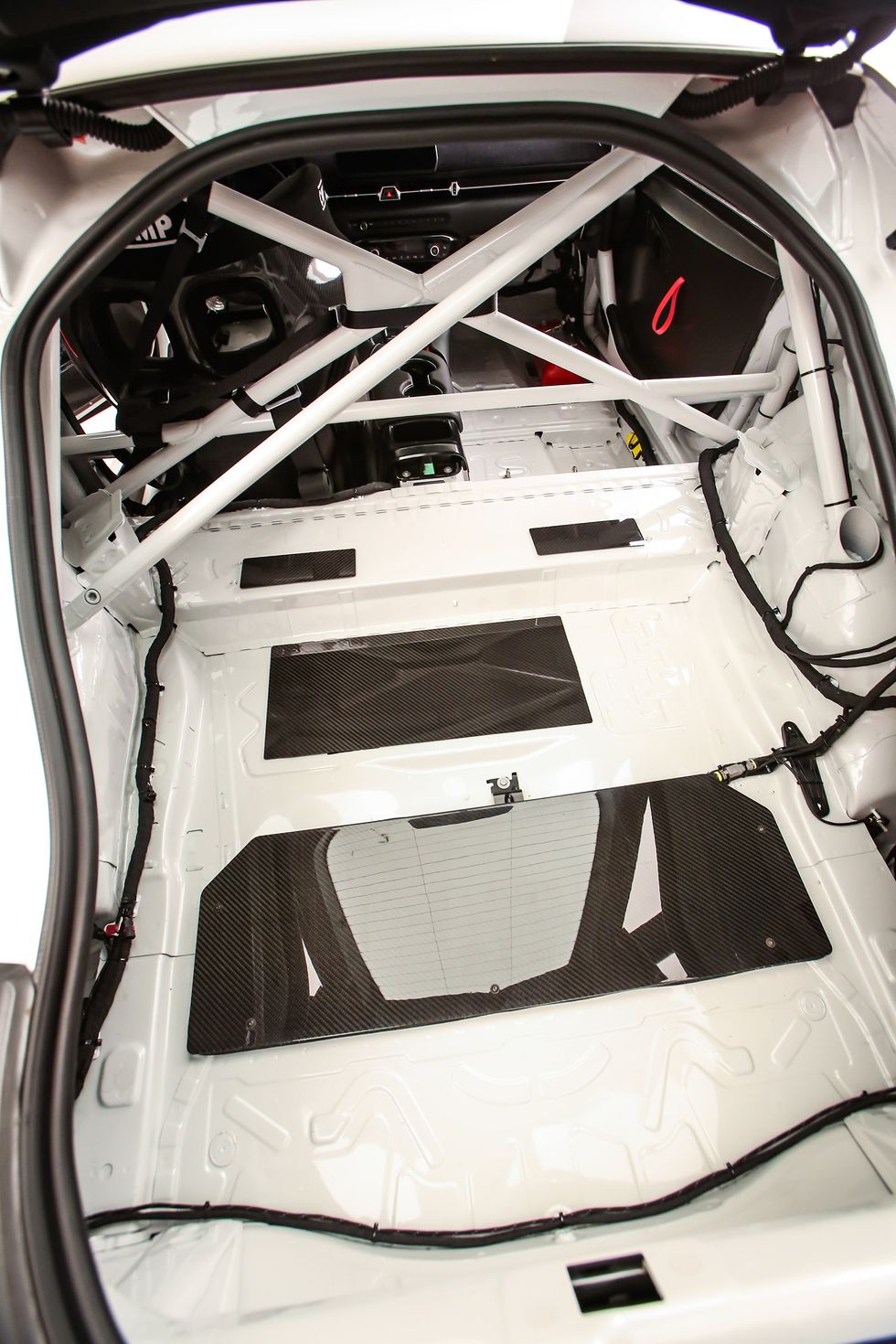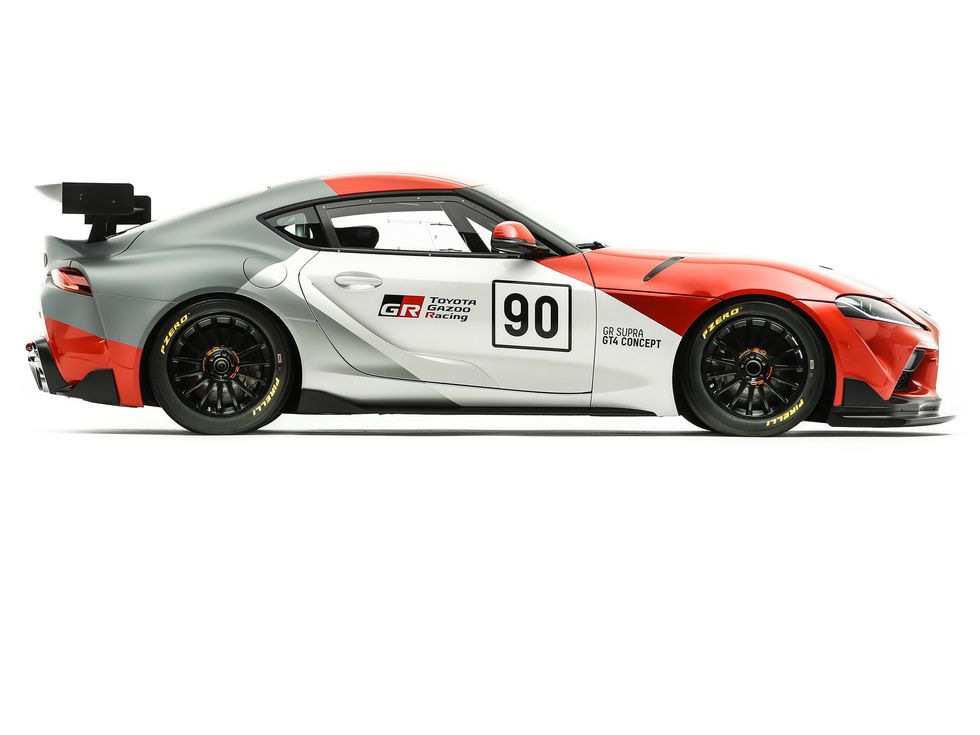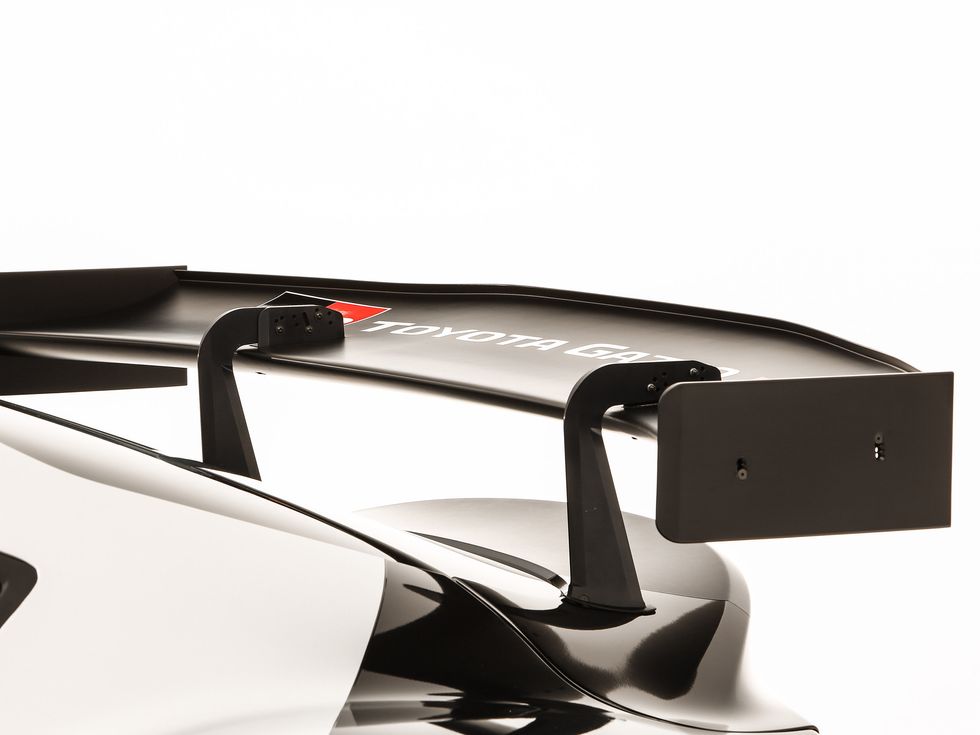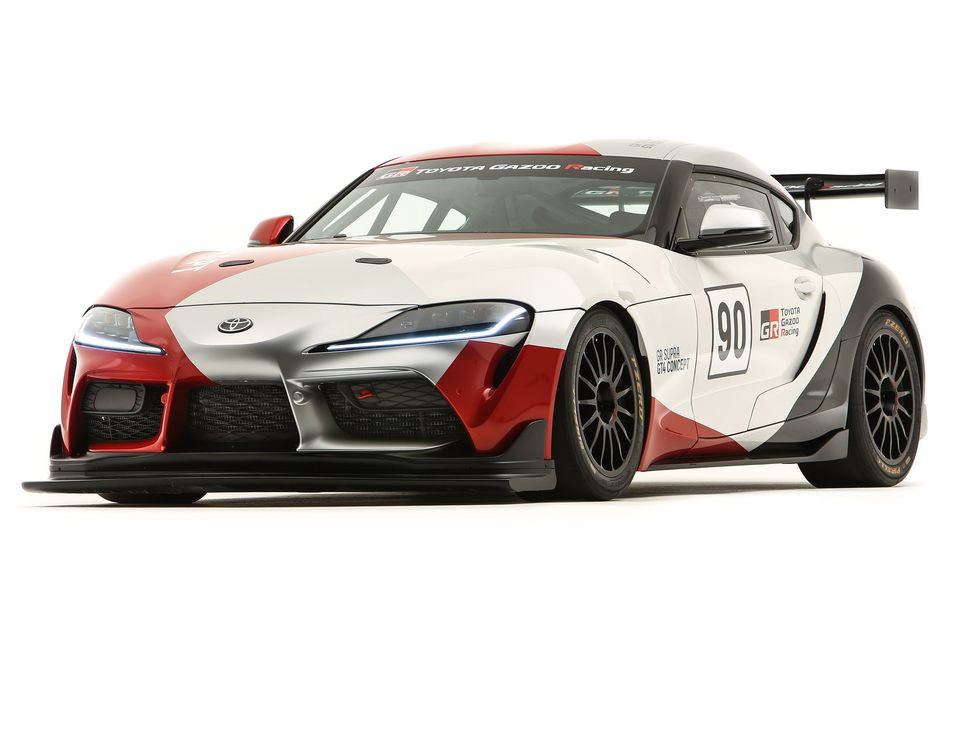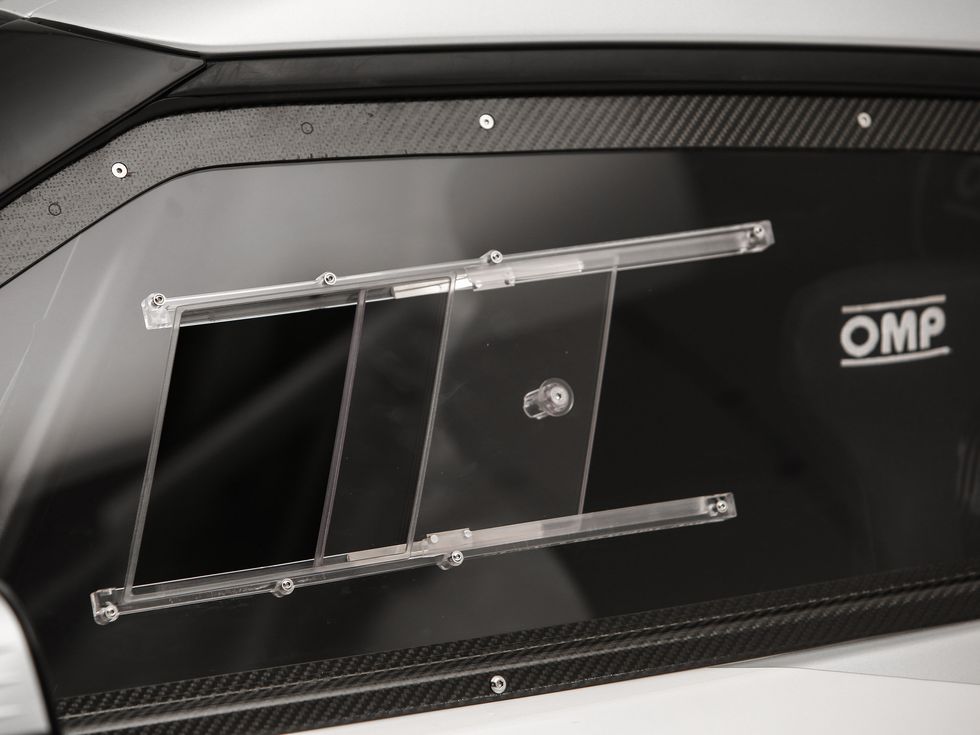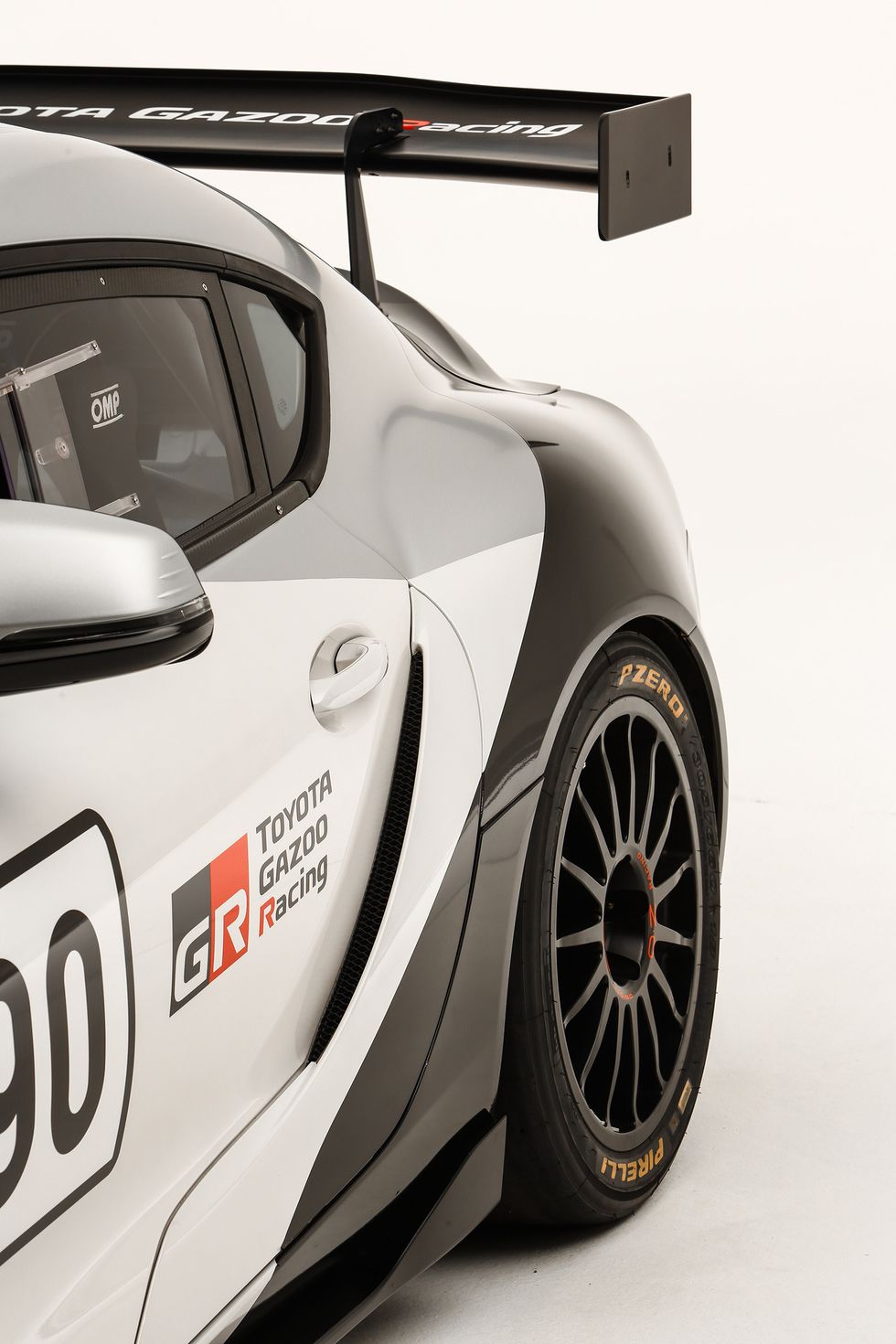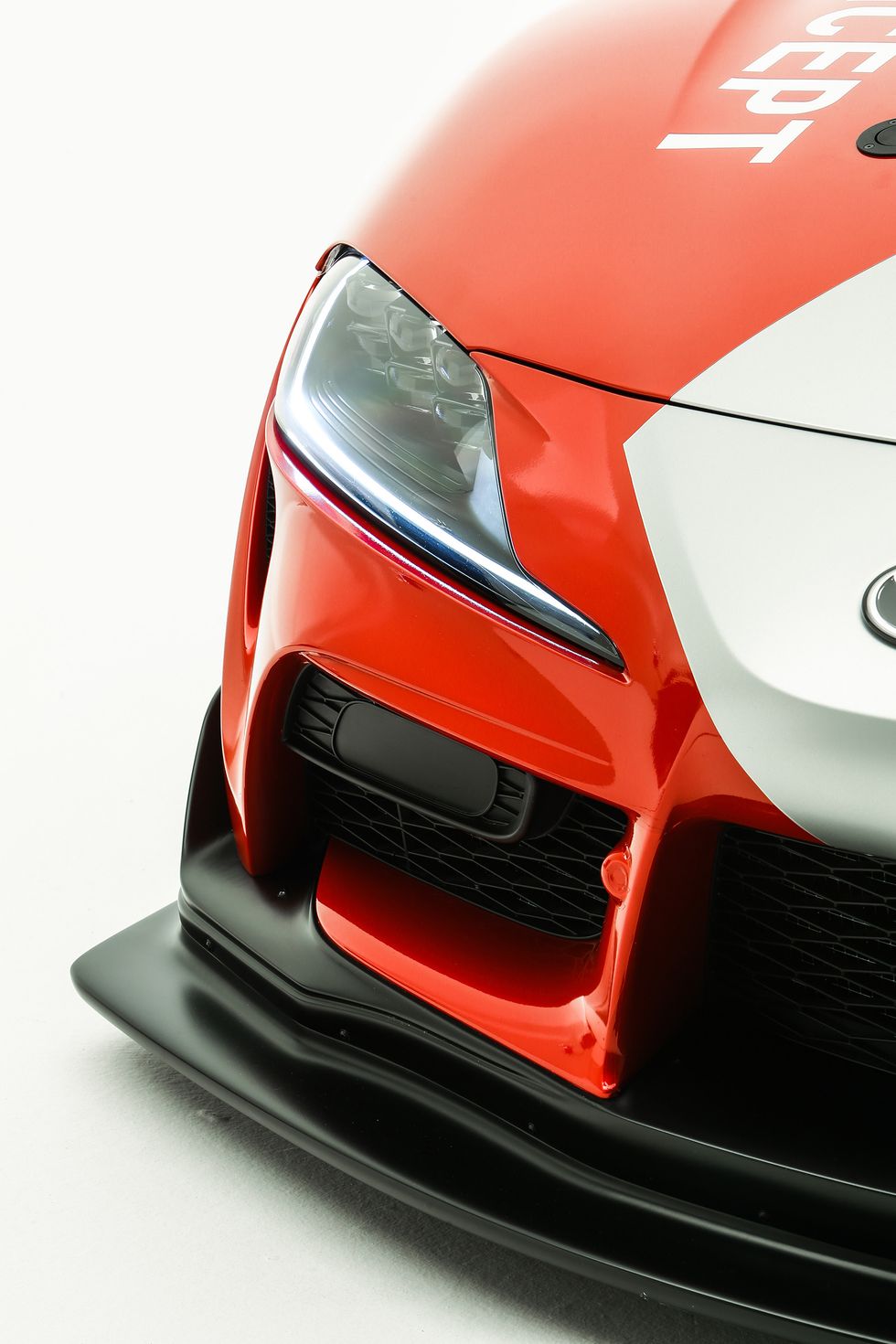 ​NASCAR Xfinity Supra
This Supra was built for Toytoa development driver Christopher Bell, who is racing the No. 20 Supra for Joe Gibbs Racing this year. He's currently atop the driver standings.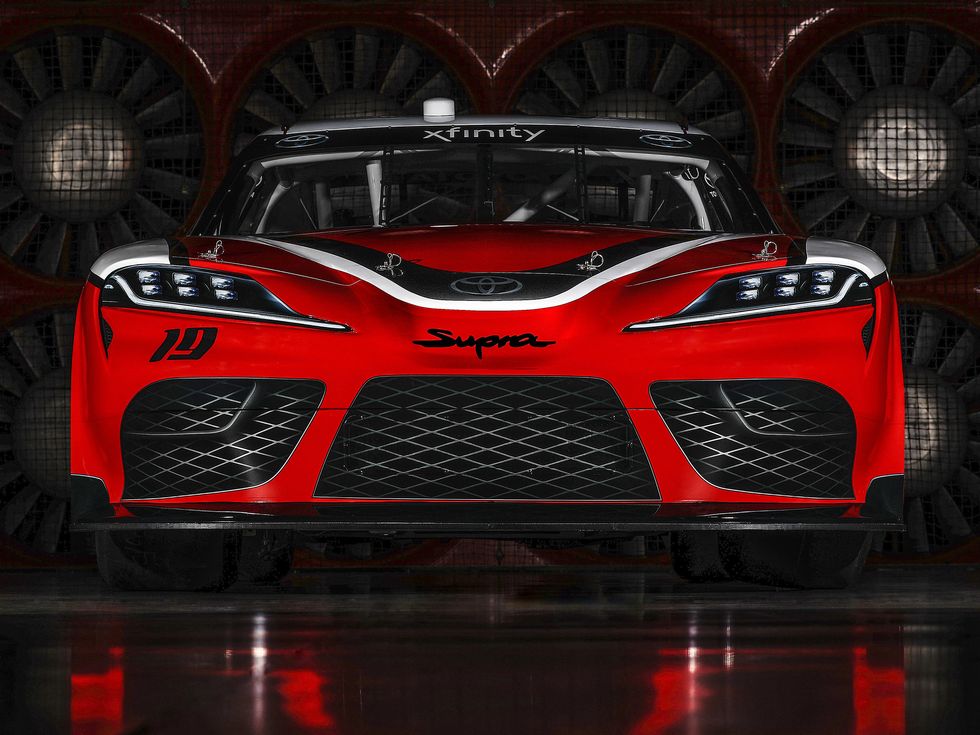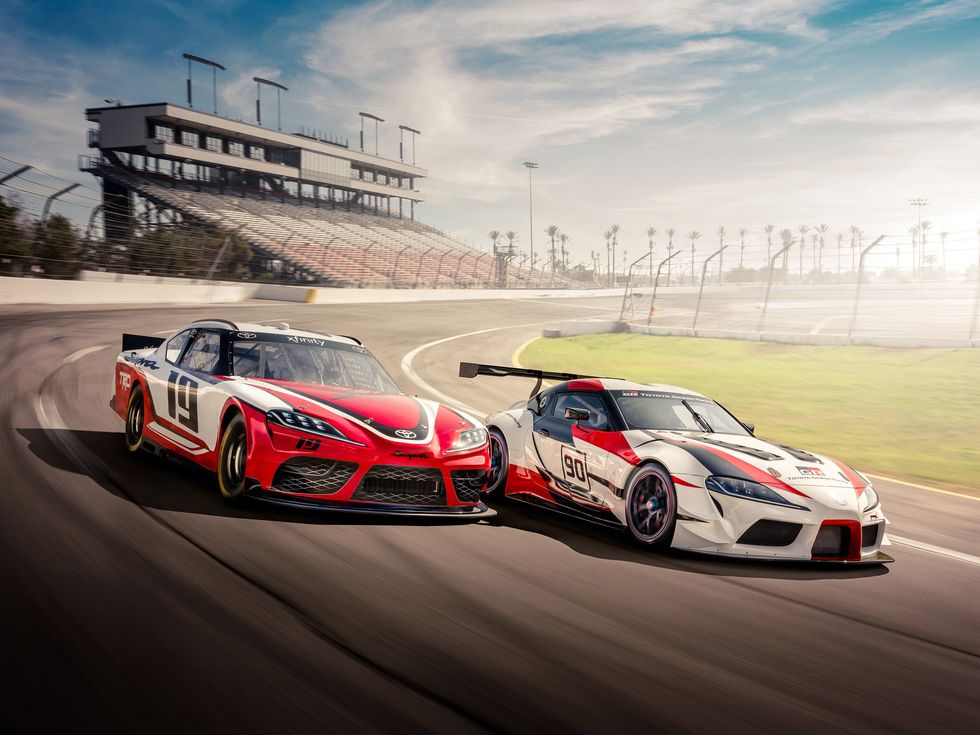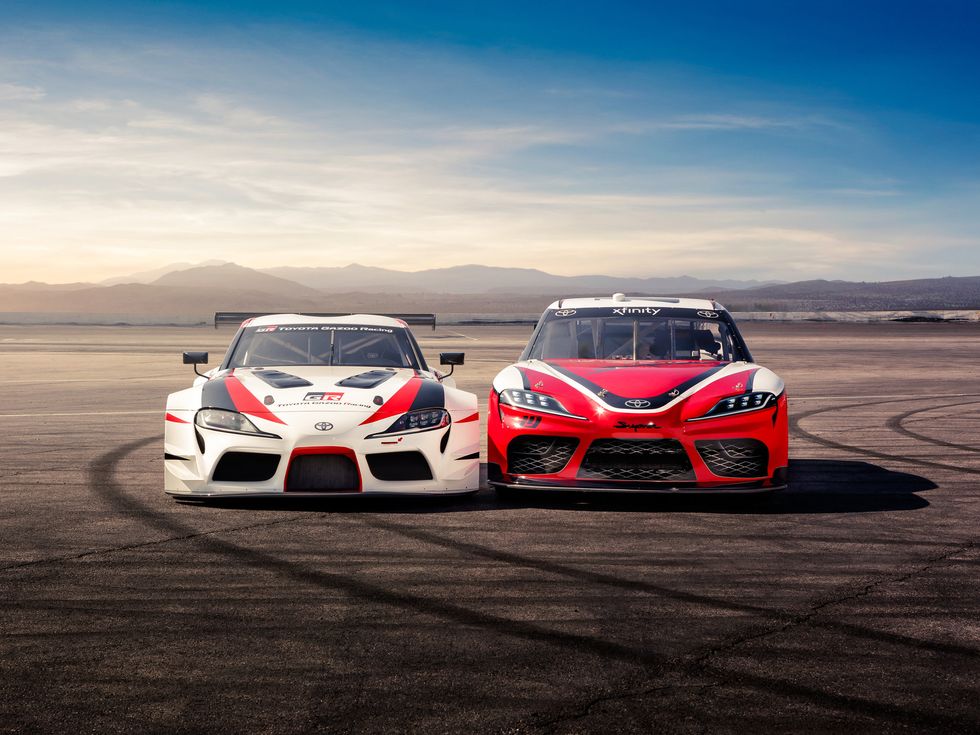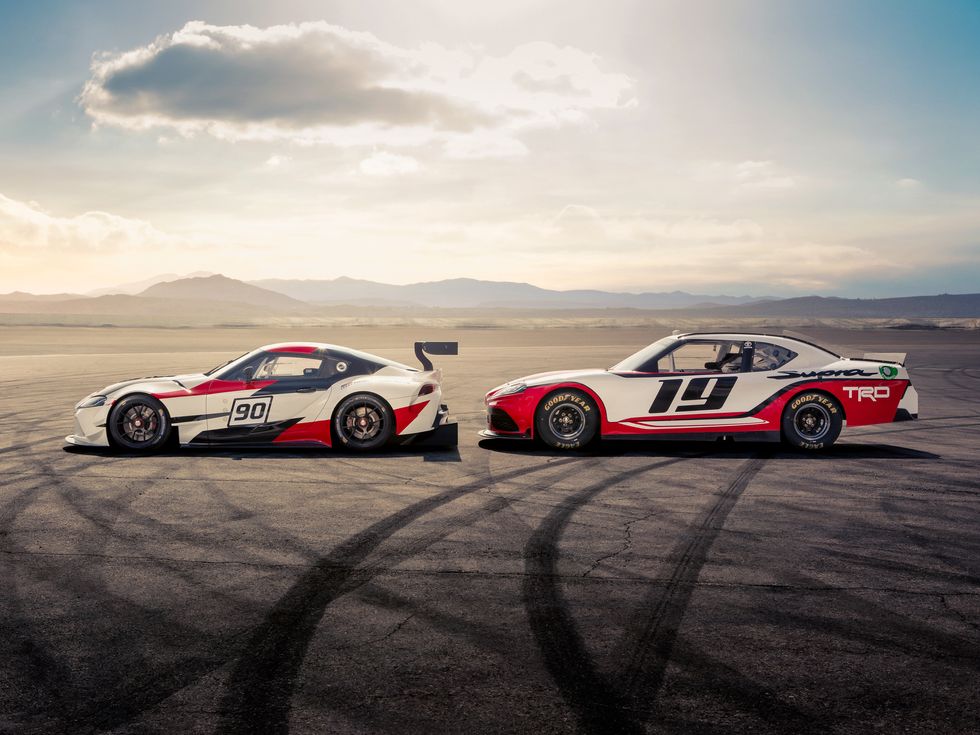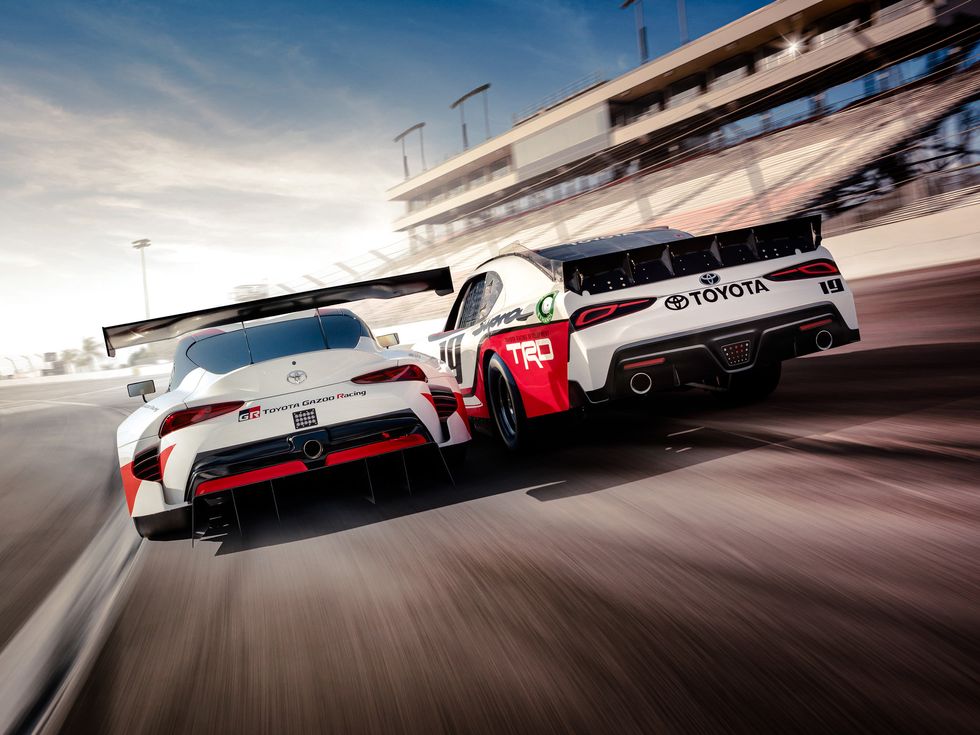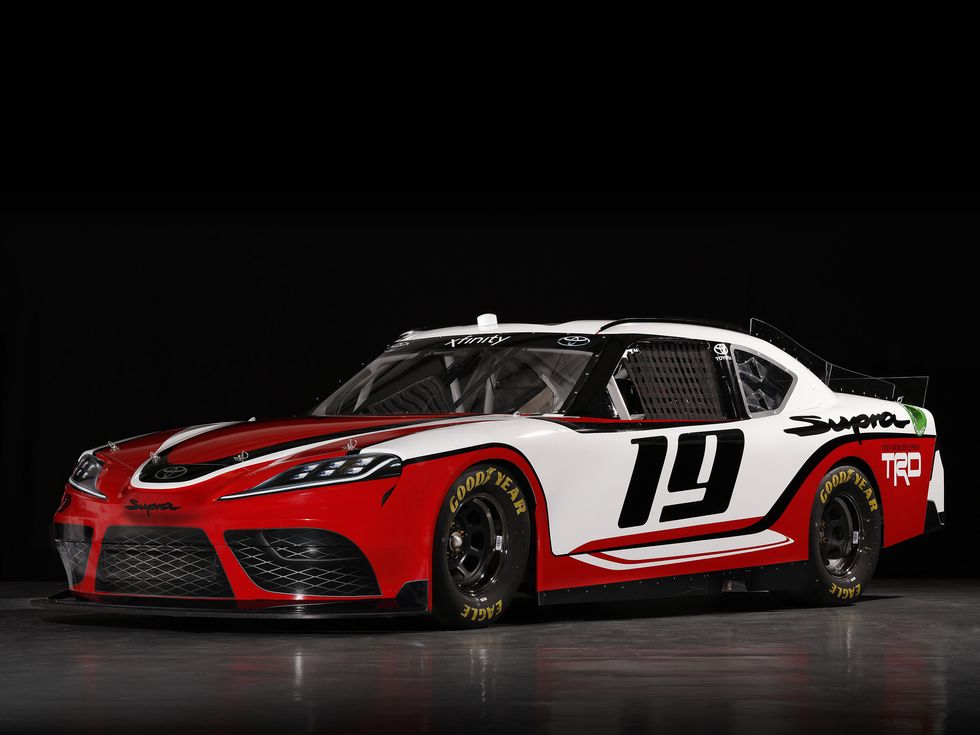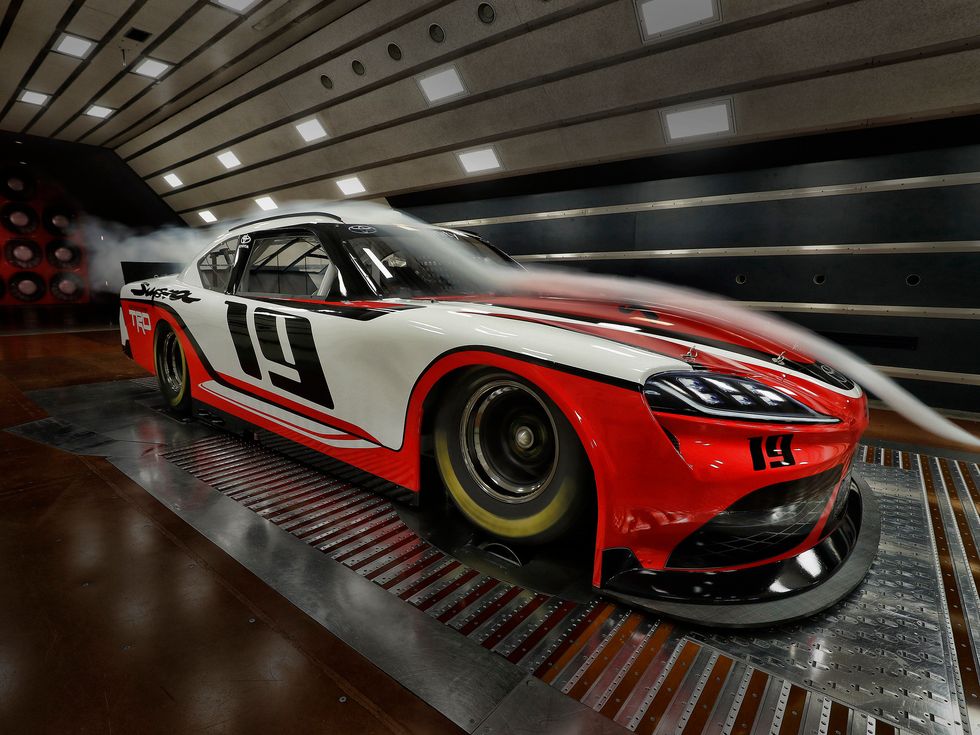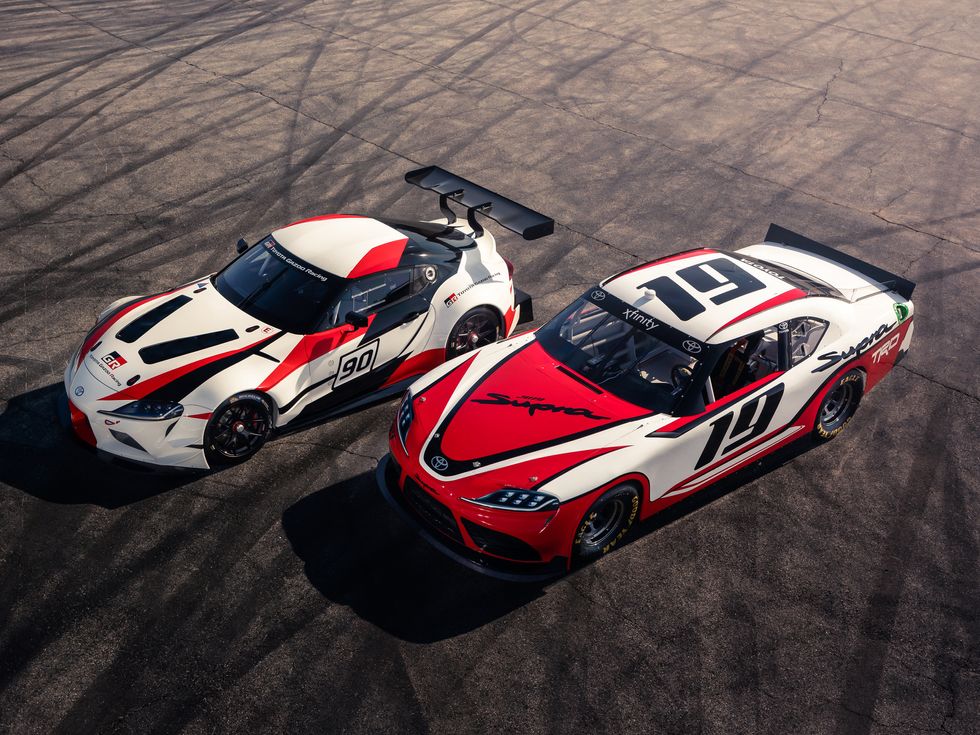 ​GR Supra Pace Car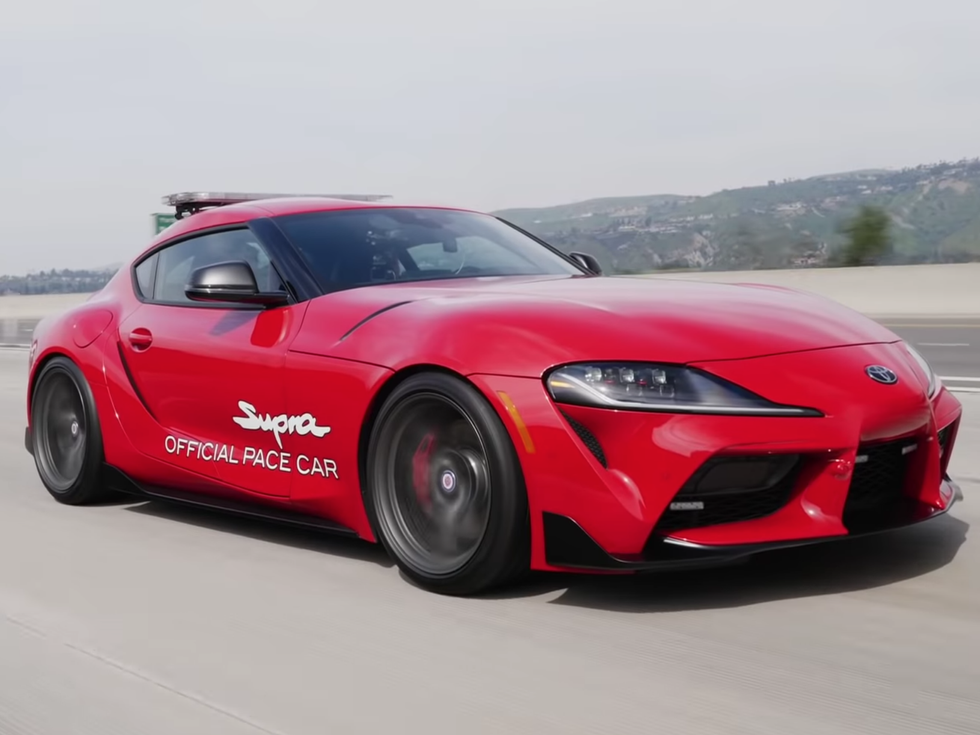 Photo courtesy of Toyota
The Supra is competing in NASCAR for the first time this year, which gave Toyota the idea to make a pace car variant of the model. This model features TEIN coil-over suspension, Project Mu brake pads, HRE Forged P101 Monoblok wheels with Goodyear Eagle F1 Asymmetric 3 tires, and a Whelen LED light bar. The model is on its way to the next NASCAR race in Phoenix following SEMA.