Take a look at the back end of the Nikola Badger - you'll be able to tap that
Jul 9, 2020, 8:11 am
Photo courtesy of Nikola Corporation
When it comes to emissions, there's little that beats the cleanliness of hydrogen fuel cell technology. Though it has a mineral-rich battery pack, the model is fueled by hydrogen. The only thing that comes out of the tailpipe is water vapor.
That water vapor can either be absorbed into the atmosphere or, in the case of the Nikola Badger, become part of a drinking fountain system, as reveled in a tweet earlier this week.
Take a look at the back end of the Badger. That's right, you will be able to tap that.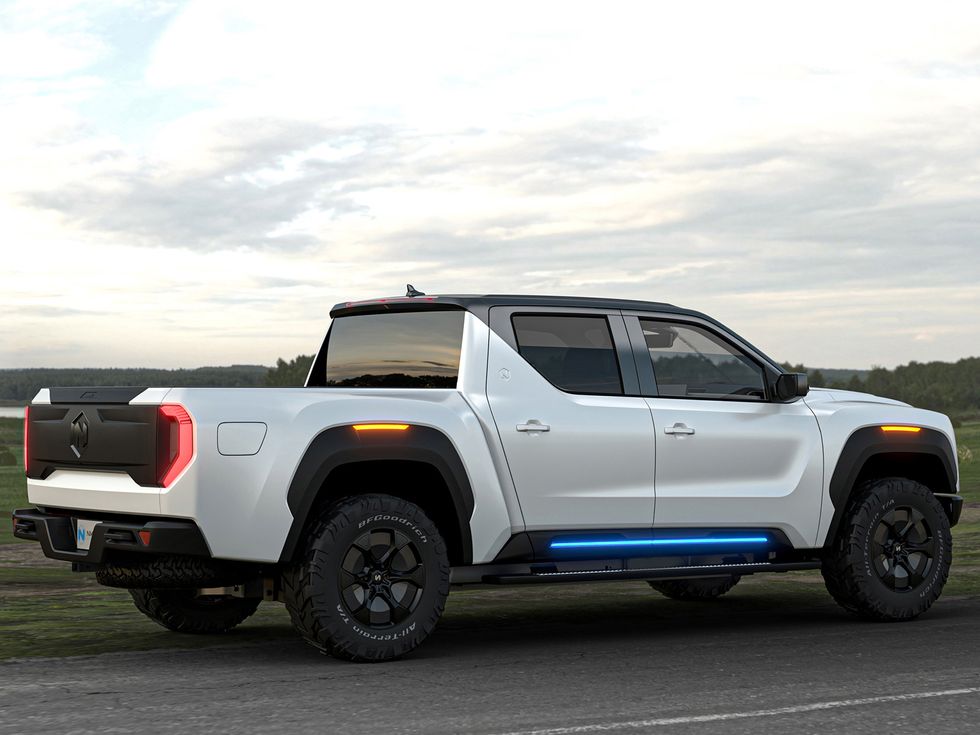 The Nikola Badger can be reserved online today.Photo courtesy of Nikola Corporation
A recent tweet from Nikola Founder and CEO Trevor Milton promised that a drinking fountain would be in the truck. Inn fact, the company had already narrowed it down to two designs and chosen the winner.
A bit of fun before bed. Want to see the final two choices for the drinking fountain in the #NikolaBadger? It will be in the badger at #nikolaworld2020 . We chose the fixed version. Too many people would spray each other in the truck and kids would rip the handle off! pic.twitter.com/rsast91NUW
— Trevor Milton (@nikolatrevor) July 7, 2020
A hot a cold tap are promised, with safeguards to prevent accidental emissions and splashing.
Aside from the engineering, the question about the safety of drinking the water is a valid one. There are technologies, including hydropanels, that capture water vapor and turn it into drinking water. Other technologies, like Akvo AWGs, do similar things via a different, multi-step process.
Toyota does not recommend drinking the water vapor from its hydrogen fuel cell-powered Mirai, however Hyundai touts the ability to do so, even going so far as to creating a publicity stunt wherein Olympic swimmer Mireia Belmonte ran on a treadmill inside a plastic bubble while the Nexo's tailpipe was hooked up pumping in emissions.
Hyundai Nexo y Mireia Belmonte 30"www.youtube.com
The engineering behind taking the emitted water vapor from the truck's tailpipe to a drinking fountain has yet to be seen. A prototype of the Nikola Badger has yet to be seen by the public despite the fact that top-tier reservations for the model have already sold out.
The Nikola Badger is slated to debut later this year as part of the festivities surrounding Nikola World.