Survey: Majority of Americans aren't excited about the Hummer coming back
Feb 11, 2020, 8:31 am
A survey of 20,264 Americans 18 years old and older nationwide has revealed that the country is less enthusiastic about the return of the Hummer than General Motors is. A lot less enthusiastic.
Piplsay conducted the survey following the brand announcement and corresponding Super Bowl commercial. Only 51 percent of those surveyed said that they had seen the commercial during the Big Game. That means that nearly half of those respondents either didn't see the ad or don't remember seeing it.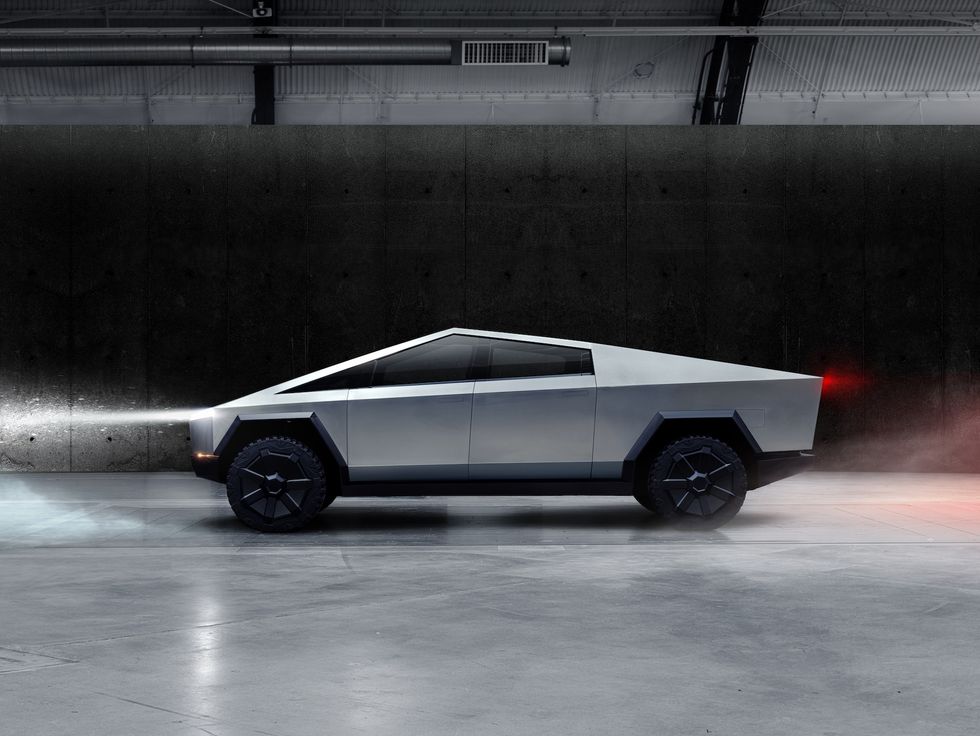 The Tesla Cybertruck is viewed as the Hummer EV's competition.Photo courtesy of Tesla
Of those that say they saw the commercial, 17 percent said it was "good" and another 17 percent described it as "awesome". Fourteen percent thought it "okay" and three percent said it was "not great".
While 49 percent of those that responded said that they were excited to see the new Hummer, 15 percent said that they weren't. A whopping 36 percent answered saying that they "don't care" about the vehicle.
The excitement is higher among millennials than baby boomers. Sixty-two percent of the younger set are excited about the Hummer while just 54 percent of boomers are.
Reactions to the next question were quite mixed. Pollsters asked, "GM has brought back the 'Hummer' name for its EV. Does that excited you?" Forty percent answered in the affirmative. Twenty-three percent said "no" and that they still "identify it as a gas guzzler". Thirty-seven percent answered "I don't care."
The split between respondents is about the same when asked if the Hummer EV will be a threat to the Tesla Cybertruck. Respondents answered: 40 percent "not sure", 35 percent "yes", and 25 percent "no".