Subaru surpasses goal, donates over $175 million to 1,170 charities
Mar 13, 2020, 5:43 am
Photo courtesy of Subaru of America, Inc.
The annual Subaru Share the Love Event raised more than $30.4 million for national and local charities between mid-November and the end of the December 2019. Subaru of America, Inc. contributed $24 million to national and local charities. Dealerships added additional dollars bringing the overall total to $30.4 million. That brings the total donated during the annual campaign to over $175 million in the last 12 years.
The Share the Love Event sees Subaru donating $250 to the charity of the customer's choice for every new Subaru vehicle purchased or leased at 632 participating dealerships nationwide.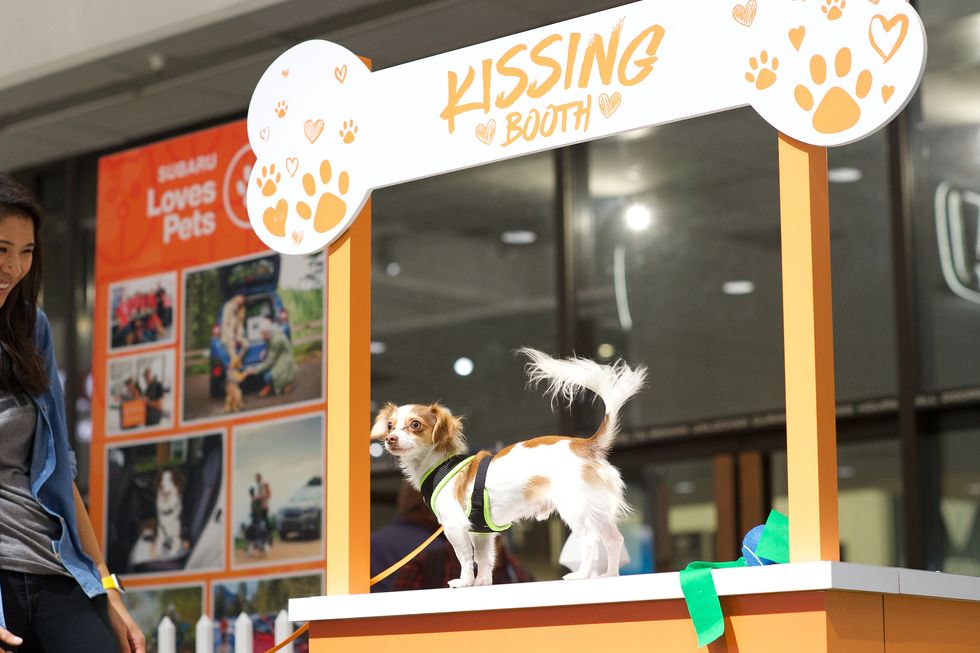 The ASPCA has teamed up with Subaru for the Subaru Loves Pets adoption initiative at local auto shows this year.Photo courtesy of the ASPCA and Subaru of America, Inc.
"Subaru of America, our retailers and our owners all share a common bond that unites us; we are extremely passionate about making a positive impact in local communities nationwide, and nothing aligns with our brand values more than the annual Subaru Share the Love Event," said Alan Bethke, Senior Vice President of Marketing, Subaru of America, Inc. "We are immensely proud to work together with our retailers to give back and since 2008, we're honored to have donated more than $175 million to a host of national and local charities."
This marks the fourth consecutive year that Subaru opted to not cap donations to the company's charitable partners; the American Society for the Prevention of Cruelty to Animals (ASPCA), Make-A-Wish, Meals on Wheels America, and the National Park Foundation.

Subaru retailers were also able to add one or two local charities to the mix as options for their customers bringing the efforts of more than 695 charitable organizations to the forefront. Select retailers had the option to add an additional flat donation, which totaled more than $250,000.
Additionally, 221 Subaru retailers participated in a Subaru vehicle service donation, resulting in donations from Subaru and Subaru retailers totaling $1.1 million.

Subaru routinely partners with local and national organizations outside the Share the Love Event timetable. These efforts include rescue dog adoption areas at local auto shows and clean up efforts in and around Philadelphia, near the company's headquarters.