Subaru re-ups Share the Love campaign for 12th year
Oct 16, 2019, 10:54 am
Photo courtesy of Subaru of America, Inc.
Subaru of America will make a $250 donation to charity when someone purchases or leases a new vehicle from one of their dealerships between November 14, 2019 and January 2, 2020. To date, the automaker has donated $145.7 million to national and hometown charities over the last eleven years as part of the campaign.
Buyers can choose from the ASPCA, Make-A-Wish, Meals on Wheels America, and the National Park Foundation as the beneficiary of the funds associated with their vehicle purchase. Dealerships will also be able to add a local charity option for their customers to support.
"We at Subaru are humbled to support our national charity partners for the twelfth year in a row," said Alan Bethke, Senior Vice President of Marketing, Subaru of America Inc. "The commitment to spread love by our retailers, customers and national and hometown charity partners is why the Subaru Share the Love Event has touched the lives of so many."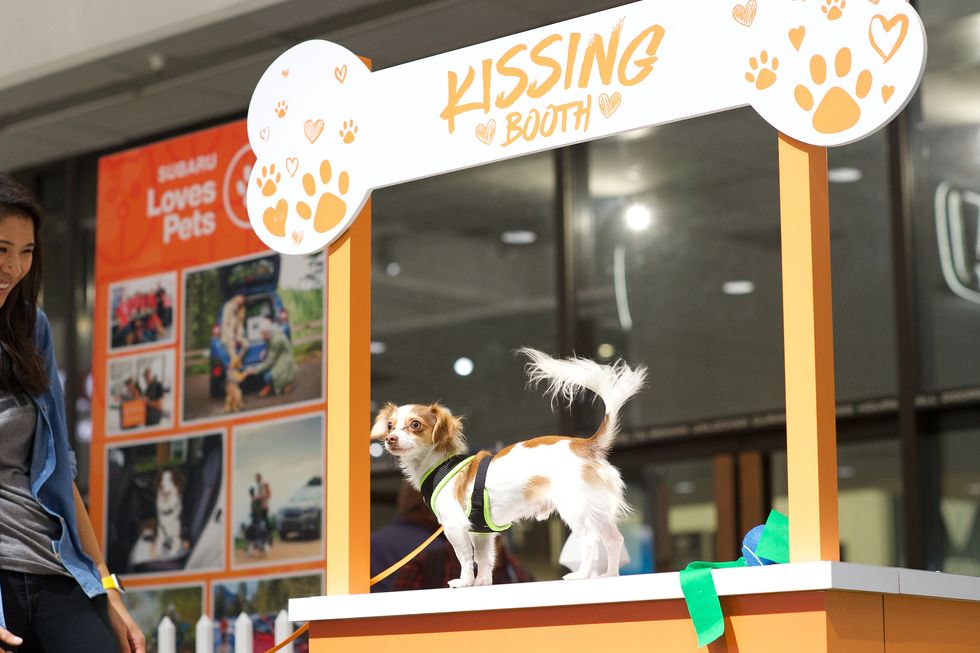 Subaru is adding ASPCA adoption areas to their booth at auto shows this year.Photo courtesy of the ASPCA and Subaru of America, Inc.
This campaign announcement is in addition to the recent news that Subaru will add ASPCA donation areas to their auto show booths in 40 cities nationwide.
Over the past 20 years, Subaru of America has donated more than $165 million to charitable causes and its employees have logged more than 40,000 volunteer hours.