Subaru heads toward mass electrification as the automaker lays out 2030 model goals
Jan 21, 2020, 11:34 am
Photo courtesy of Subaru Corporation
Subaru has a goal. By 2030, they want at least 40 percent of their globals sales to come from electric vehicles (EVs) and hybrid electric vehicles. To get there, the automaker will be continuing to work on electrification via the application of the technology to Subaru's current lineup.
"Although we're using Toyota technology, we want to make hybrids that are distinctly Subaru," Chief Technology Officer, Tetsuo Onuki, recently commented to Reuters. "It's not only about reducing CO2 emissions. We need to further improve vehicle safety and the performance of our all-wheel drive."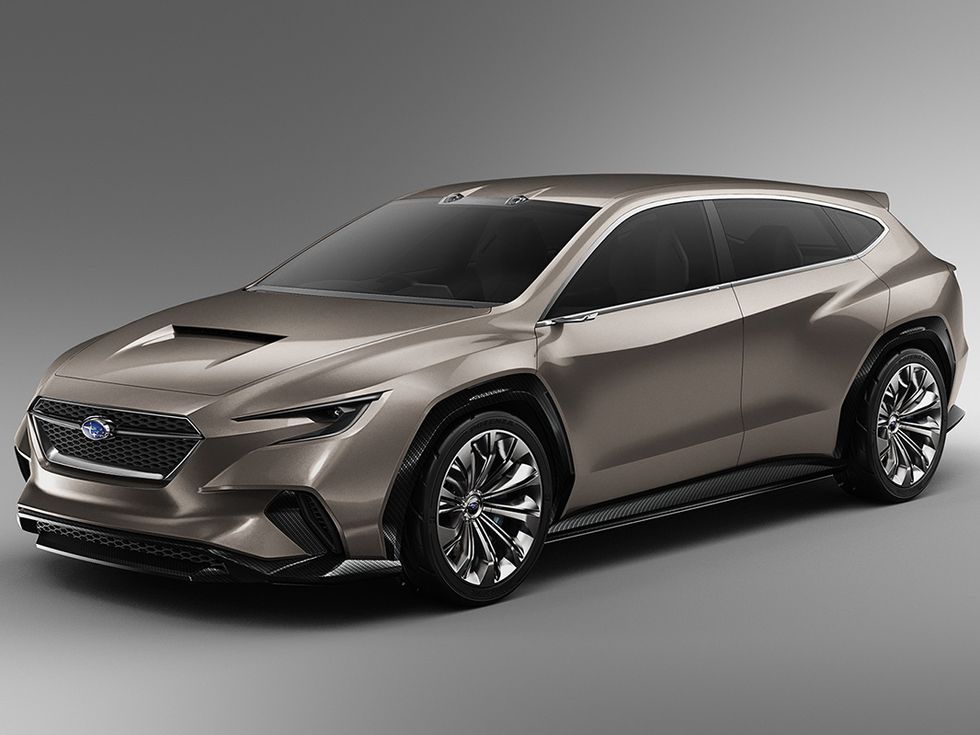 the VIZIV Touring concept has a WRX-like front end.Photo courtesy of Subaru Corporation
At first, this plan likely means more model variants in the same vein as the Subaru Crosstrek Hybrid. Reuters has reported that the first new model that will enter the Subaru lineup under this plan will be a "strong hybrid" vehicle using Toyota technology. But, it's not coming until later this decade. Subaru previously activated this partnership in the marketplace to launch the Crosstrek Hybrid.
The automakers are also working together to launch an all-battery electric car (BEV) around that time as well.
Don't set your calendar yet. Plans are continually developing and timelines are bound to shift as the market for new vehicles changes. Subaru will likely keep the public updated as their plans develop by releasing concept car versions of their designs ahead of any big news.