Subaru sets up Subie Shacks at ski resorts nationwide
Feb 17, 2021, 4:09 pm
Photo courtesy of Subaru of America Inc.
A partnership between Subaru of America, Inc. and POWDR, an adventure lifestyle company that owns, among other things, 11 ski resorts, has resulted in the installation of Subie Shacks at ski hills. These Shacks offer guest amenities and Subaru owner perks such as pre-packaged menu items, snacks and Subaru prizing at POWDR resorts nationwide.
Additionally, the two companies announced an extension of their longstanding partnership today. As part of the extension, Woodward, a mountain resort off I-80 in Tahoe, California, also activates a program with Subaru Motorsports USA that is designed to "inspire competition, drive progression, and help grow the next generation of action sports."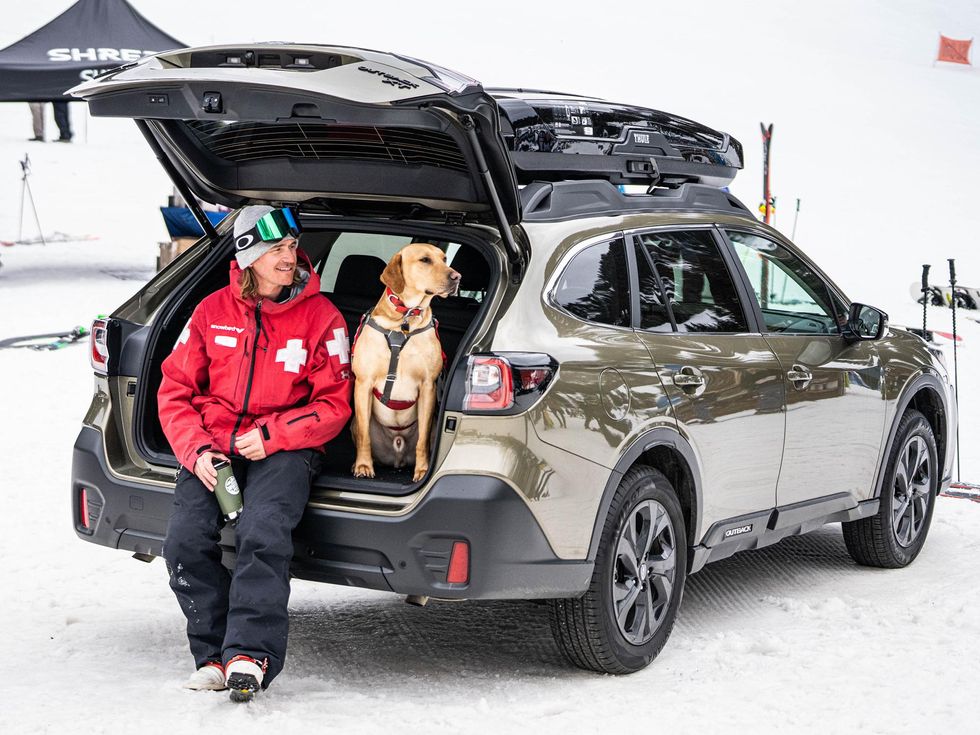 Subaru sponsors avalanche detection dog training.Photo courtesy of Subaru of America Inc.
At POWDR resorts, Subaru owners are able to take advantage of Subaru VIP parking, Subaru concierge and shuttle vehicles, and pop-up activations throughout the season.

"Subaru has been an exceptional partner to POWDR and, with our partnership extension now including Woodward, we are excited to develop more cool experiences for our guests and Subaru owners," says Wade Martin, co-president at POWDR. "Our shared passion for authentic adventure experiences has generated fun, innovative projects that drive value for both of our brands, and, most importantly, our customers."
Subaru is no stranger to mountain activities. The company recently sponsored Snowbird, Copper Mountain, and Mt. Bachelor's avalanche rescue dog programs. The sponsorship includes training and certification support for dogs and handlers, supplies and specialized equipment, a typically very pricey endeavor for handlers.
Subaru WinterFest, the automaker's annual, multi-mountain destination and experiential lifestyle tour is expected to return for the 2021-2022 season after taking a year off due to COVID-19. Subaru is planning to make the celebrations bigger, combining music, adventure, food and beverage, pets, and sustainability to create a unique experience.

"At Subaru, we know our owners seek adventure and enjoy the exciting wintertime experiences that we offer at the nation's top mountain resorts each year," said Alan Bethke, Senior Vice President of Marketing, Subaru of America, Inc. "That is why we are thrilled to continue our partnership with POWDR and give consumers and Subaru owners an unforgettable experience at POWDR's mountain destinations and Woodward action sports centers."