Colorful character: Rally-winning 1975 Porsche 911 Carrera MFI Safari heads to auction
Mar 2, 2021, 8:21 pm
Photo courtesy of Silverstone Auctions
The Tuthill Porsche 911 started its life in January 1975 as a relatively rare Porsche 911 Carrera 2.7 MFI Coupe. The models were only produced from 1974 to 1976 and were mechanically identical to the 1973 Carrera RS.
It was converted to a rally car in the early 1990s and campaigned extensively by legendary Irish driver, Billy Coleman. Coleman is Ireland's most successful motorsport rally driver—in 20 years of racing he has claimed 29 victories.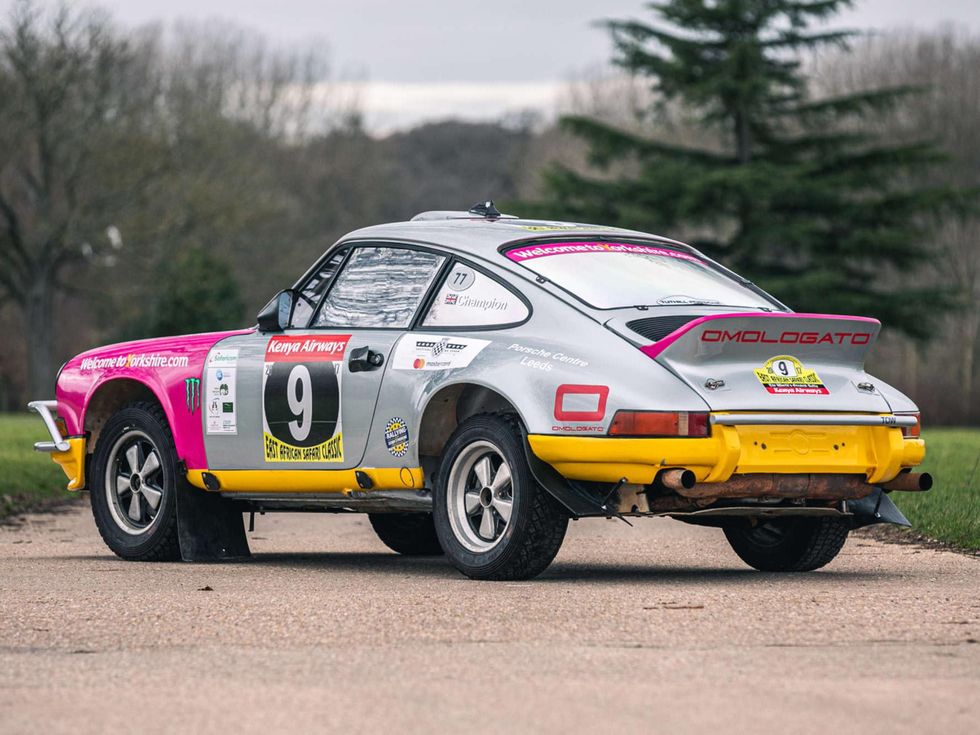 Modifications to the Porsche have made it ready for off-roading competitions.Photo courtesy of Silverstone Auctions
In 1998, the car was hired for The RAC Historic rally by Silverstone Auctions Managing Director, Nick Whale. Recognizing its power and prowess, Whale purchased the car and continued to race it, wining the 1999 Safety Devices Rally Challenge outright. It also won the British Historic Rally Championship held in 2000 over eight rounds, four tarmac and four gravel events.
The car was sold in May 2002 and rallied by new owners for the next decade. It would then be converted by Tuthills into a full house East African Safari spec rally car.
"We are thrilled to offer a car with such outstanding history and one that I have previously owned and won in, for our first sale of 2021," said Nick Whale, Silverstone Auctions Managing Director. "The 1975 Porsche 911 Carrera MFI Safari Rally Car really is a credit and privilege to offer in our tenth year as the official auction partner for Race Retro!"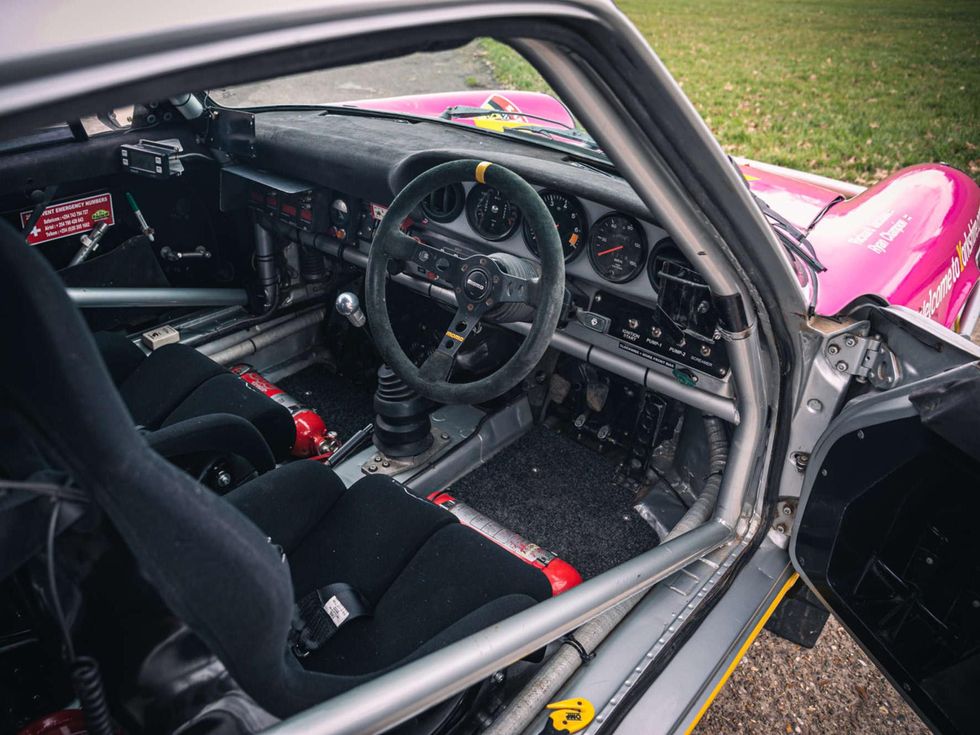 The interior of the 911 is rally-ready.Photo courtesy of Silverstone Auctions
The car has competed in and finished four East African Safari events. In 2017, the car took the top spot on the podium, winning it outright, with driver Ryan Champion behind the wheel.
This Porsche 911 was even selected by Porsche Club GB as one of 30 specially invited cars to attend as well as participating in Porsches 50th Birthday celebrations at Brands Hatch circuit in 2018.
The car comes with MSA papers and an FIA HTP.
The Tuthills modifications are valued at £40,000. Newly built cars today are around £300,000 plus VAT.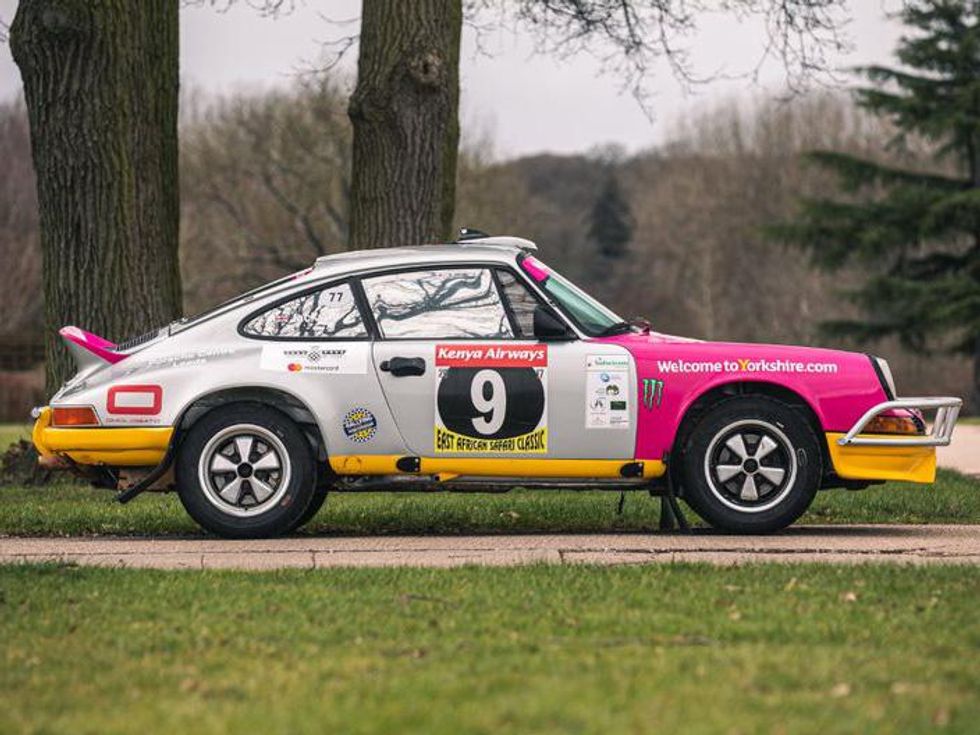 The car features a lifted body style.Photo courtesy of Silverstone Auctions