Ford's SEMA builds range from extreme off-roaders to electric rip-roarers
Nov 18, 2020, 12:48 pm
Photo courtesy of Ford Motor Company
Last year, Ford presented a full roster of modified vehicles at the annual SEMA Show in Las Vegas. The show isn't being held in-person this year, but the Dearborn, Michigan-based automaker isn't holding back, pushing forward with plans to reveal five new builds based on the company's latest products.
In addition, Ford will host a number of online events for their brand enthusiasts that will include customer and celebrity super stories, vehicle customization, and performance expert highligthts. Viewers can tune in here at 8 p.m. EST on Thursday for the show, then register for interactive live sessions held throughout Friday.
"From upfitters to outfitters, and from hot rodders to outdoor adventurers, the show must go on, and our first-ever Ford Auto Nights SEMA Show Special keeps the customization and innovation going virtually," said Kim Cape, director of Ford global brand and integrated marketing. "This passionate, die-hard audience with an appetite for our Ford brand is vital to us."
Scroll down to see the vehicles Ford will be showing off.
MAD Bronco Sport Badlands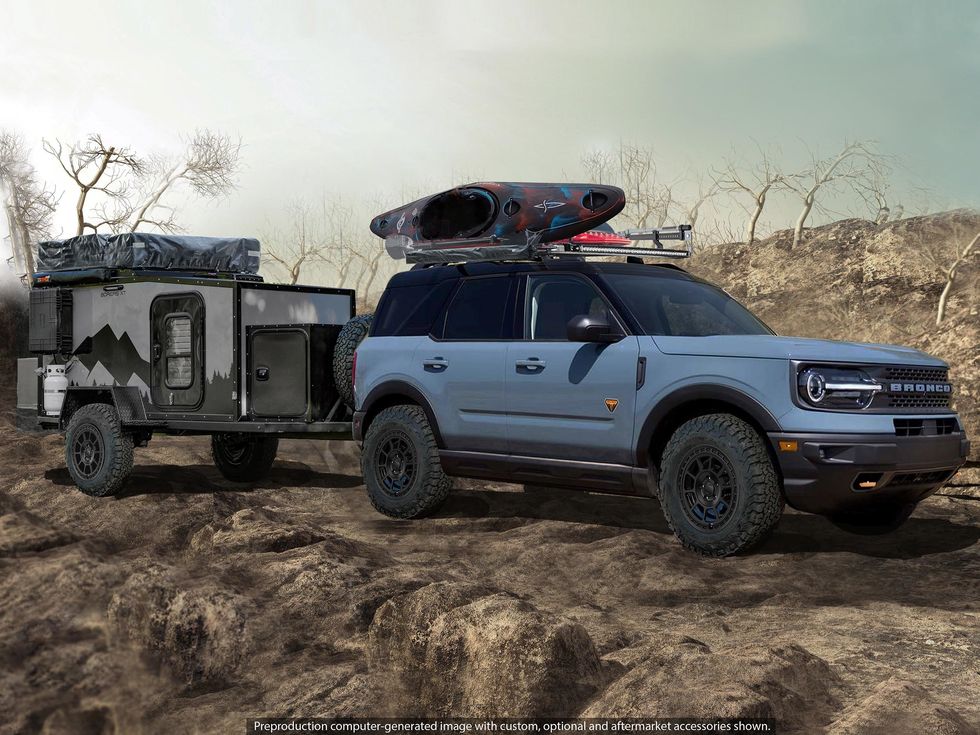 Photo courtesy of Ford Motor Company
Ford: "The MAD Bronco Sport Badlands turns the Bronco of small SUVs into the ultimate for overlanding adventures. Ford teamed up with MAD Industries for a build that is an outdoor adventurer's dream conversion. MAD is an established Ford project vehicle builder, with a rich history of custom builds, tricking out everything from a Mustang to an F-350."
Ford Bronco Badlands Sasquatch 2-Door Concept
Photo courtesy of Ford Motor Company
Ford: "The Ford Bronco Badlands Sasquatch 2-Door Concept reveals Bronco's modularity. This concept is built around one of the Bronco program's customer-use scenarios, in which a comfortable Monday through Friday Bronco is converted for a weekend of extreme off-roading, and then back to stock Badlands spec for the week ahead. Instead of the potential damage to Bronco's factory-equipped body parts, Bronco brand's Built Wild innovative design process enabled the concept to have swappable front fenders and rear quarters. Easy to install before a trail ride, and removable, these concept accessory parts are made from robust and impact-ready materials that replace stock painted parts. And for a throwback cue to the first-generation Bronco U13 Roadster model, the Bronco features a tough stepover replacement panel for maximum thrill and open-air feeling instead of traditional doors. 3D-printed titanium parts strip weight and increase strength."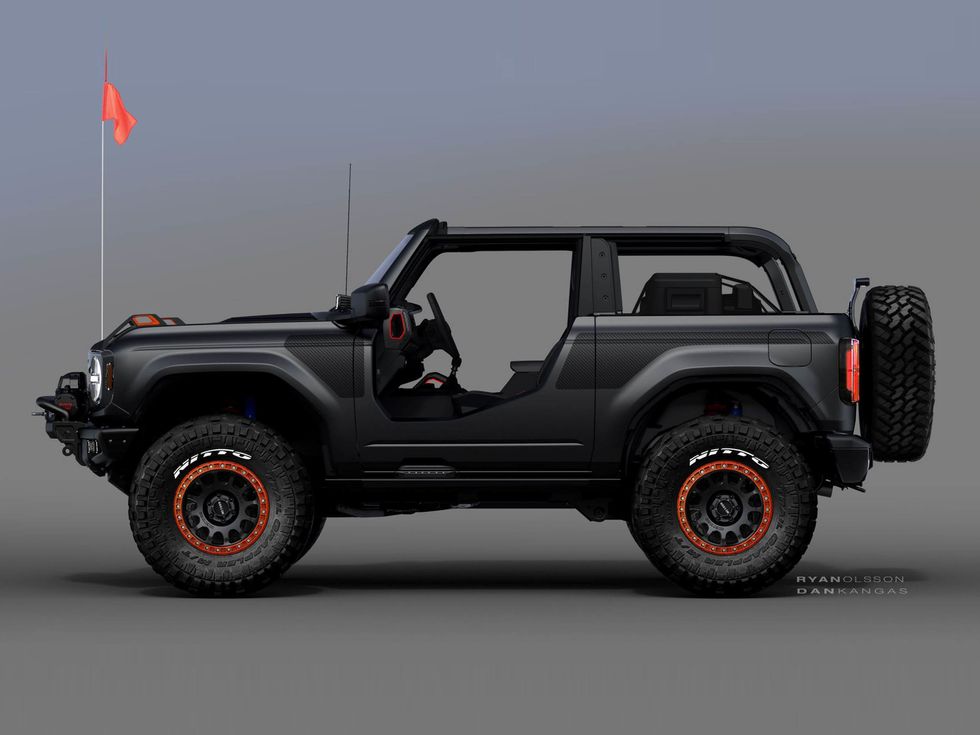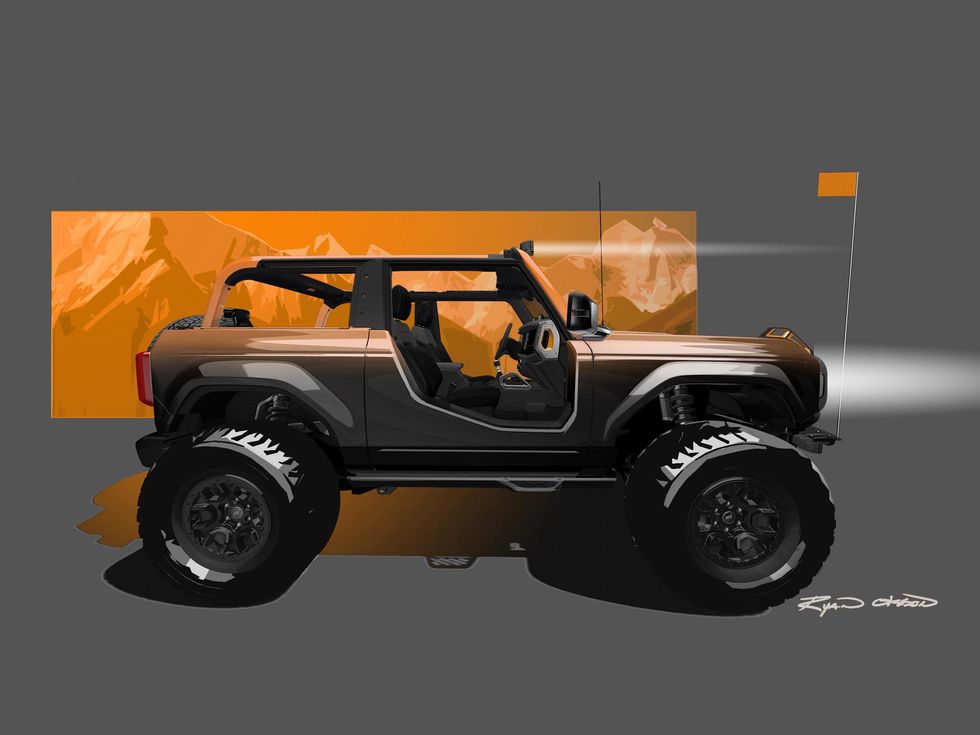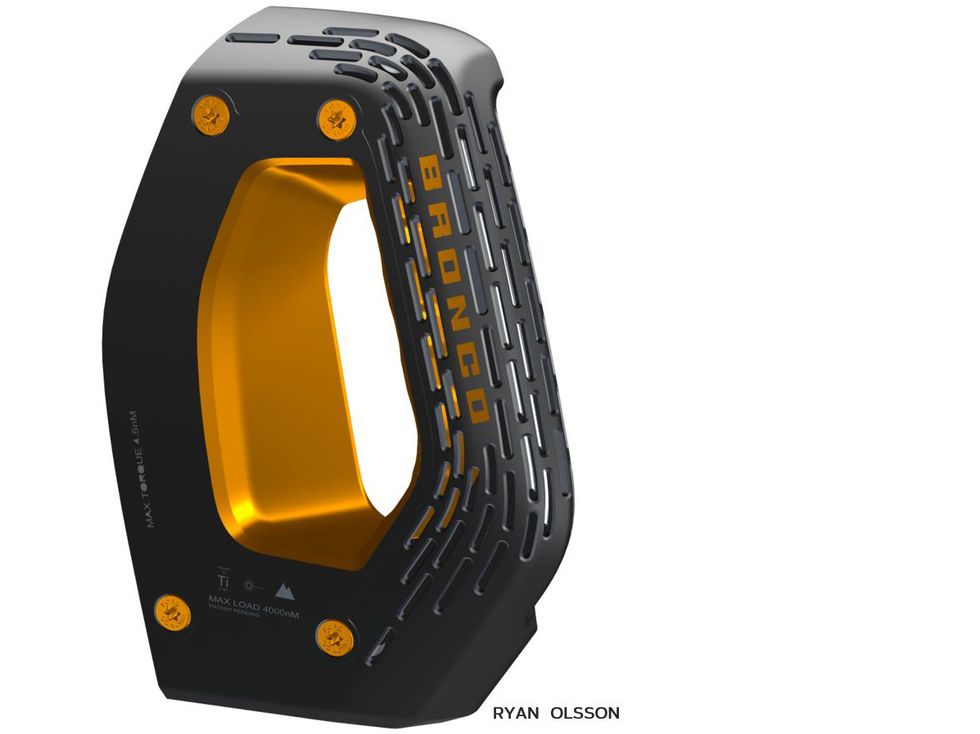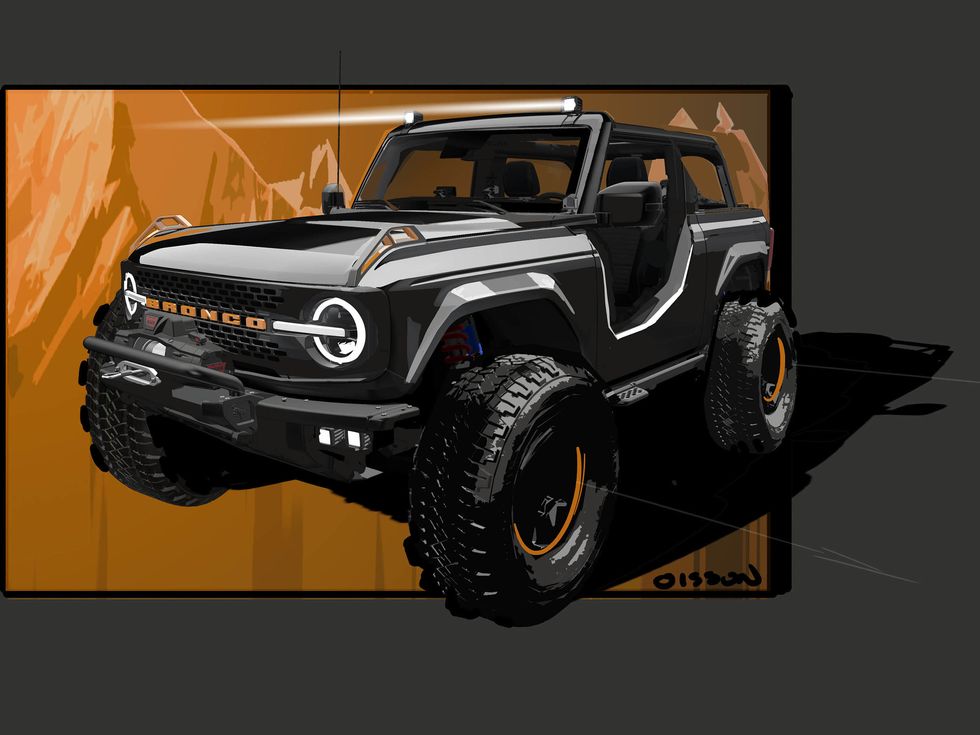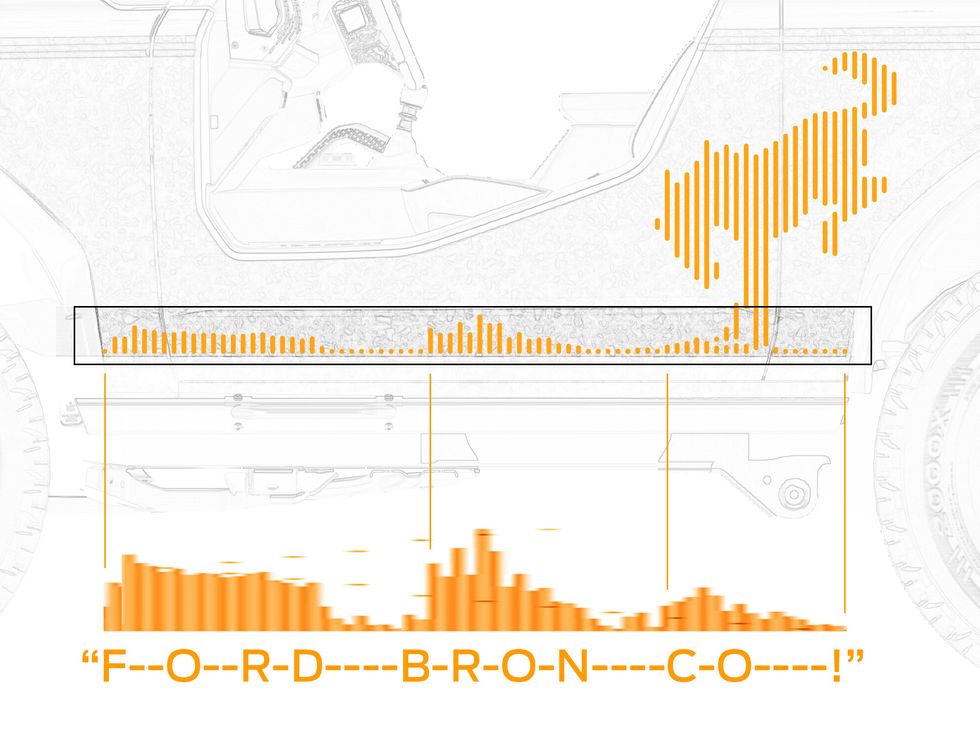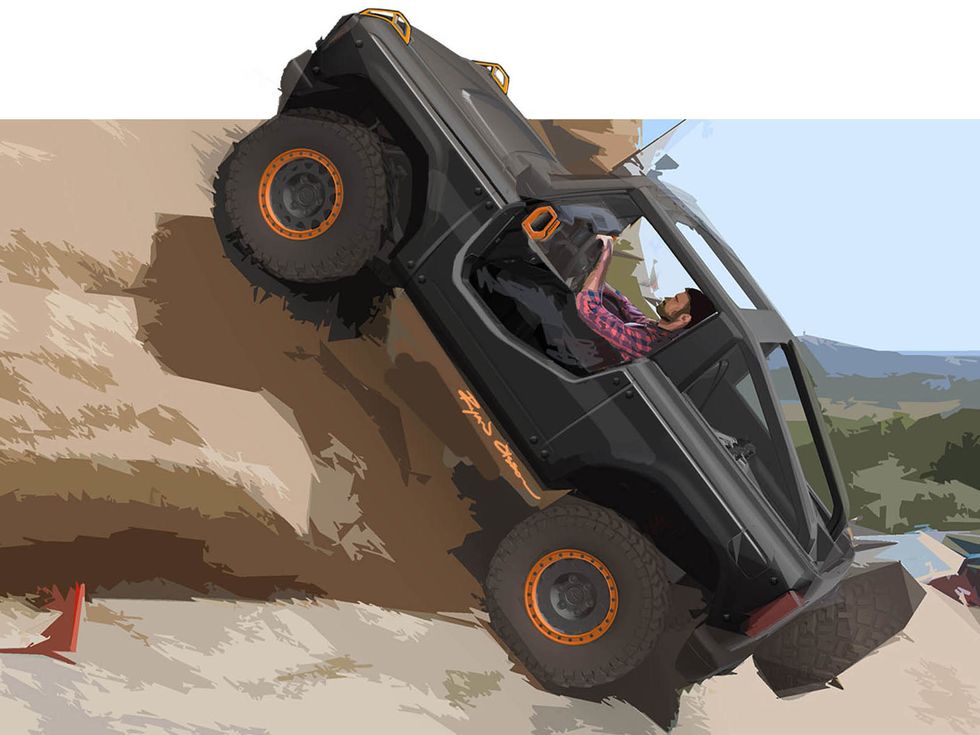 Ford F-150 Limited Hybrid SuperCrew by BDS Suspension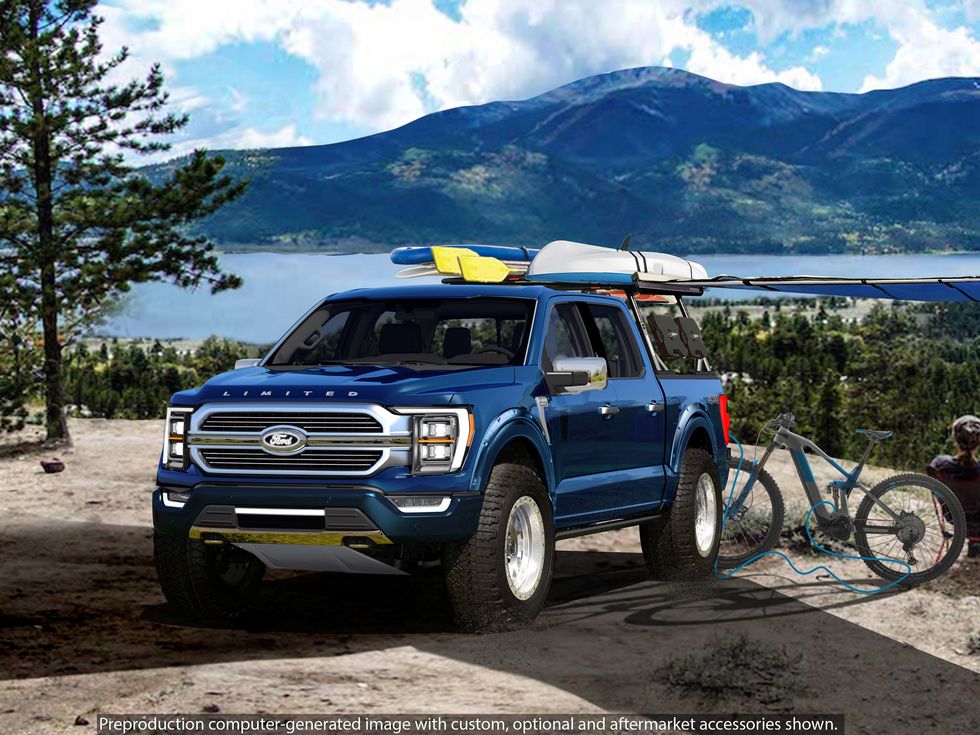 Photo courtesy of Ford Motor Company
Ford: "The Ford F-150 Limited Hybrid SuperCrew by BDS Suspension project vehicle highlights the ease of customization of the new F-150 while showcasing the all-new Pro Power Onboard mobile power generator. This is the "foreman's truck," which works all week with the tools and equipment onboard to do any job. Friday evening arrives, and those work tools and equipment are easily exchanged for adventure gear and supplies. Sunday evening arrives, the party is over, and it is back to business for F-150 on Monday morning, so the truck easily transforms back to its all business tools and equipment."
Ford Ranger XLT Tremor SuperCrew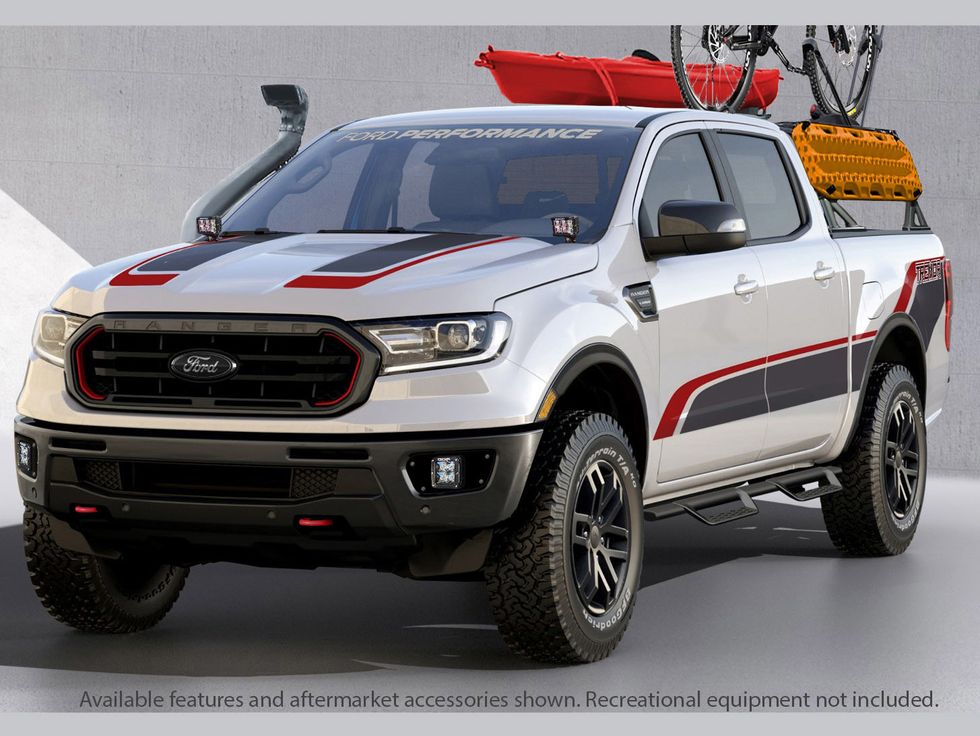 Photo courtesy of Ford Motor Company
Ford: "The Ford Ranger XLT Tremor SuperCrew, outfitted by Ford's vehicle personalization team, enables even the most adventurous of lifestyles. Using the all-new 2021 Ranger Tremor as a starting point, this custom adventure truck features a selection of available Ford Accessories and Ford Performance Parts that complement the vehicle's incredible factory capability and enable adventure seekers to not only get to the most remote trailheads, but also carry a mountain bike, kayak and all the gear needed for a day of hitting the trails and the lake."
Mustang Mach-E 1400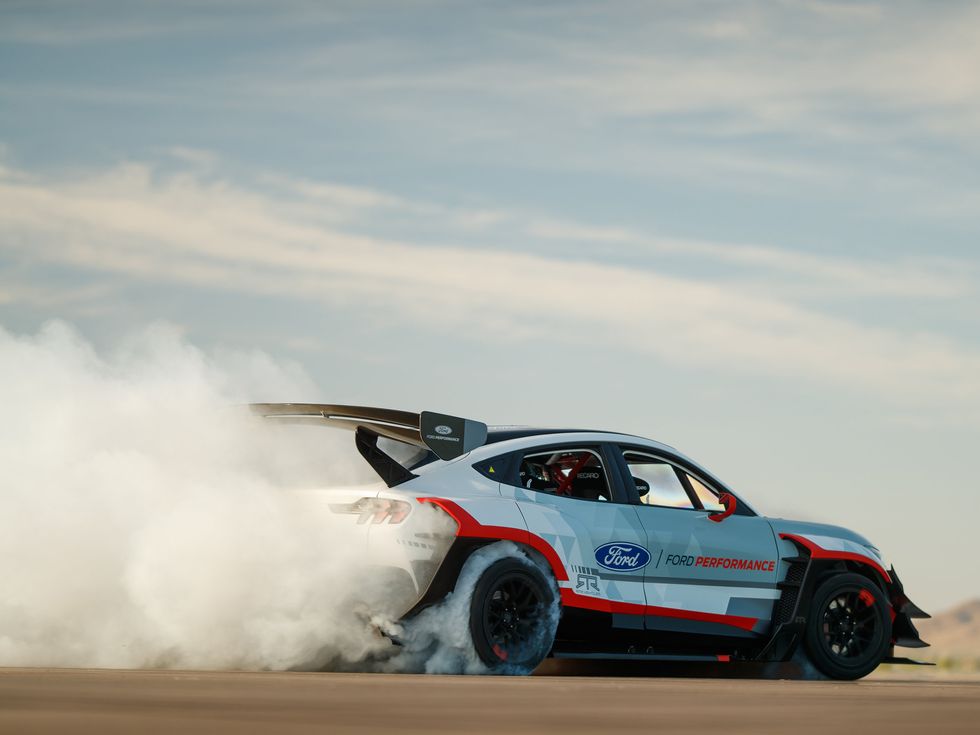 Photo courtesy of Ford Motor Company
Ford: "When Ford Performance and Vaughn Gittin Jr. from RTR Vehicles collaborate, you know vehicle performance goes up a notch, as the Mustang Mach-E 1400 demonstrates. The Mustang Mach-E 1400, an all-electric road rocket that shows just how much performance can be harnessed without using a drop of gas. This one-off Mustang Mach-E with its seven electric motors and high downforce is ready for the track, drag strip or gymkhana course – anywhere it can show how electric propulsion promises extreme Mustang performance."