Here's how to find out if autonomous vehicles are being tested in your town
Mar 26, 2021, 12:37 pm
Photo by metamorworks/Getty Images
No matter what you've heard from various automakers, there's currently no such thing as a self-driving car. There, now that the big letdown's out of the way, we can talk about what is happening right now. Tesla, Cadillac, and others offer systems that will take charge and pilot a vehicle down the highway in very limited circumstances. Tesla's Autopilot and Cadillac's Super Cruise may someday become autonomous systems, but today offer quite limited functionality in the grand scheme of things.
Autonomous vehicles (AVs) will become more common over time, as the technology and regulations catch up to engineers' imaginations, which will require testing. Most states have created some degree of legislation on AVs, but the level to which they regulate the industry is all over the map. Let's take a closer look at AV testing and what's involved with the process.
What are the levels of automation?
What do we mean when we say, "level of automation?" Well, it turns out that autonomous vehicles aren't a monolithic group. The Society of Automotive Engineers (SAE) has created a six-level system (including zero) for designating the level of automation that a vehicle is capable of.
Level 0 - A vehicle rated at Level zero is one in which the driver is always in control. There may be support features, such as blind spot monitoring, but their interventions are brief.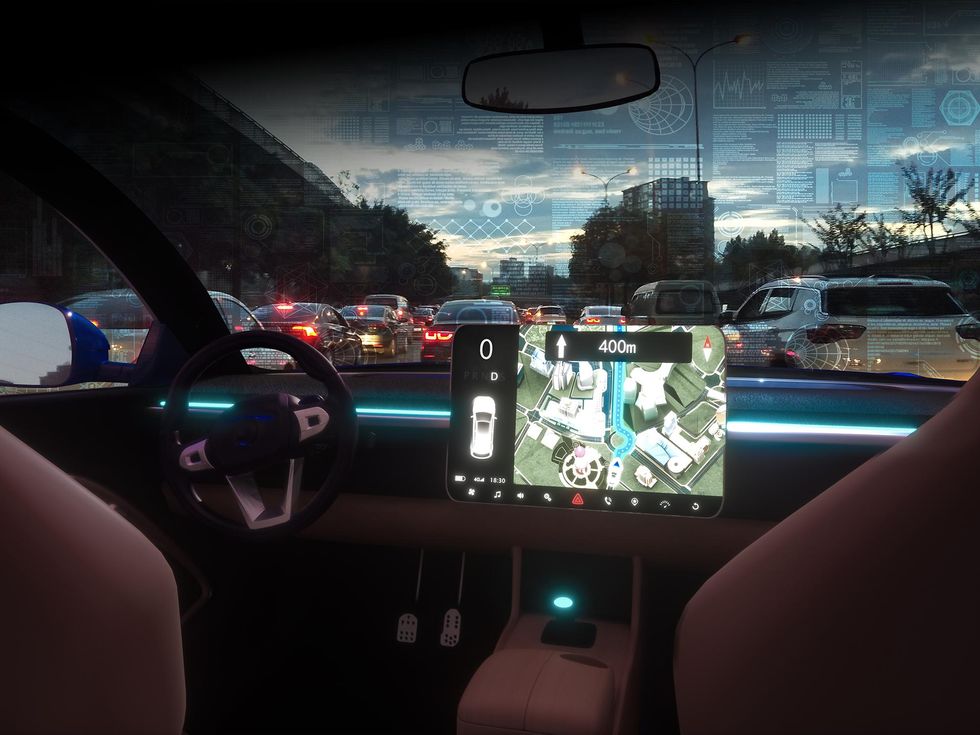 Photo by 4X-Image/Getty Images
Level 1 - Vehicles carrying Level 1 autonomous tech are capable of providing steering, braking, or acceleration support to the driver. These systems can include features like adaptive cruise control or lane centering. Level 1 vehicles are capable of providing steering or braking support for the driver, not both.
Level 2 - Cars that are designated as Level 2 are similar to Level 1 cars, with the big distinction being that they can provide steering andbrake or acceleration support simultaneously. This would mean that both lane centering and adaptive cruise control work together.
Level 3 - Cars that are equipped with SAE Level 3 technology are capable of piloting themselves under extremely limited conditions and may require driver input in certain situations. Examples of this tech can include features like traffic jam assist systems.
Level 4 - When a car is designated as being Level 4, it can operate itself in the same limited conditions that a level 3 car can, but will not require the driver to step in and assume control. These vehicles may include autonomous taxis or buses that operate in a designated area.
Level 5 - Level 5 vehicles are similar to Level 4 vehicles, but can drive "everywhere in all conditions," according to the SAE. It's worth noting that there are no Level 5 vehicles on the road today, other than what's being tested.
Looking at those levels, it's easy to see where we are today. Tesla's Autopilot and Cadillac's Super Cruise are both Level 2 technologies. They can both provide limited support, but can't pilot the vehicles without driver input – regardless of what you see in the news.
Autonomous vehicle testing in the United States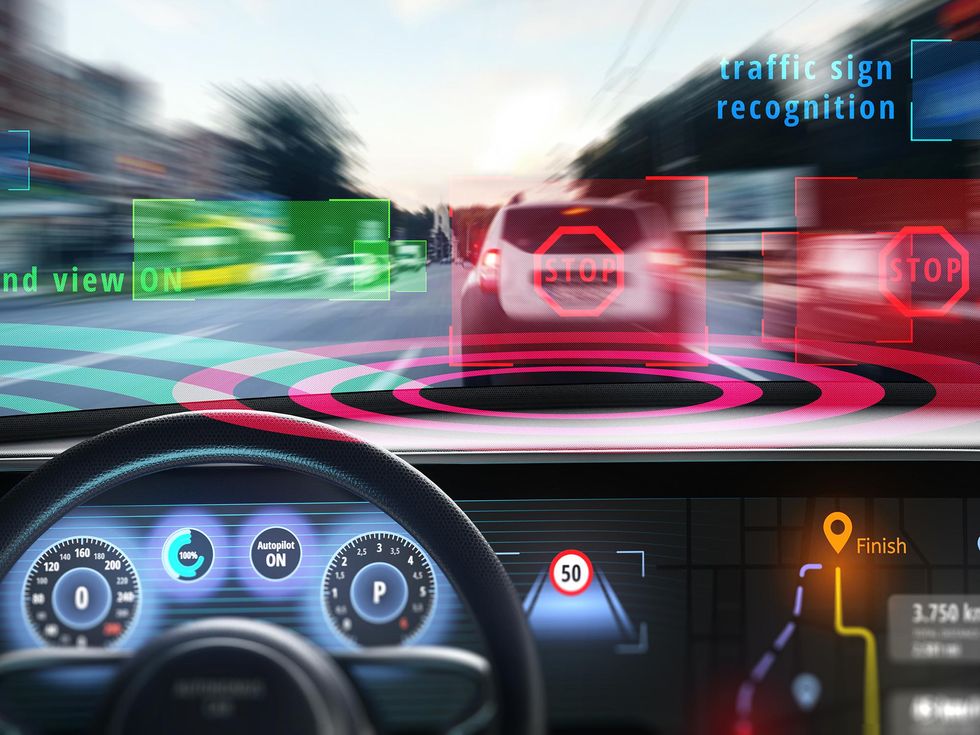 Photo by Sergii Iaremenko/Science Photo Library/Getty Images
The truth is that, depending on where you live, the laws may be altogether nonexistent, but there are quite a few states that have made moves toward regulating autonomous vehicles. According to the Governors Highway Safety Association, 38 states have taken some action on autonomous vehicles. The levels of regulation vary from place to place, but common themes emerge.
Many states have authorized AV testing, but require that a human be present, while others have only authorized a study on AVs, or on how AVs might perform. Others take a more nuanced approach, allowing deployment of AVs for testing, but varying the level of human involvement required based on the level of vehicle automation.
So far:
28 states have authorized some level of testing or deployment

18 of them allow deployment or testing without a human

4 states have issued regulation on truck platooning
Truck platooning refers to the practice of having a human-driven lead truck that is followed by one or more autonomous trucks. The lead truck controls braking and acceleration for all trucks, and the resulting aerodynamic improvements help save fuel.
What sort of documentation is required?
The states that allow AV testing each have different requirements for what they allow on their roadways. In general, though, there are fees and annual reporting schedules.
California, for instance, requires a $3,275 fee to accompany its AV testing application. The applications must also be accompanied by extensive documentation on how, when, and where an AV will be tested. California's paperwork asks that the applicant to carefully describe the conditions and locations where the AV is designed to operate.
It's important to track and monitor problems that occur with AV prototypes during testing, especially if there is a collision or another type of accident. Some states allow the ability to review these data points on their websites. A large portion of these reports cover minor damage due to a fender-bender or related accident. Not all of these incidents are caused by AVs.
Are there autonomous vehicles testing near you?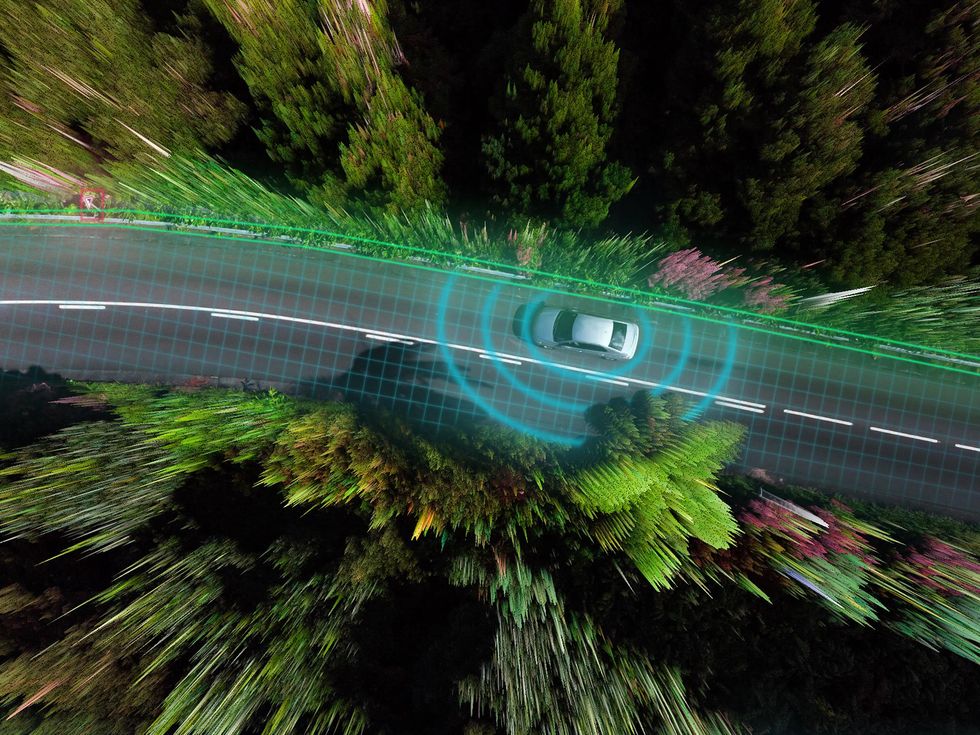 Photo by Arthur Debat/Getty Images
You may be surprised to find out where and how many AVs are testing in the U.S. The National Highway Traffic Safety Administration offers a tracking tool that allows the general public to keep track of the prototype projects. Results can eb filtered by state and company then are listed according to testing sites by road and vehicle type. Sometimes, photos accompany the information so you'll know what to look out for while you're driving.
The tracking tool also allows you to see the laws and regulations governing AV testing in each state as well as related inflation regarding each company that has filed paperwork to test AVs.
Tesla and Full-Self Driving
Tesla's Autopilot technology is designed to assist with traditional driving tasks like staying in a lane and making sure there's no one in your blind spot. It's a hands-on technology that is frequently misused by Tesla vehicle drivers.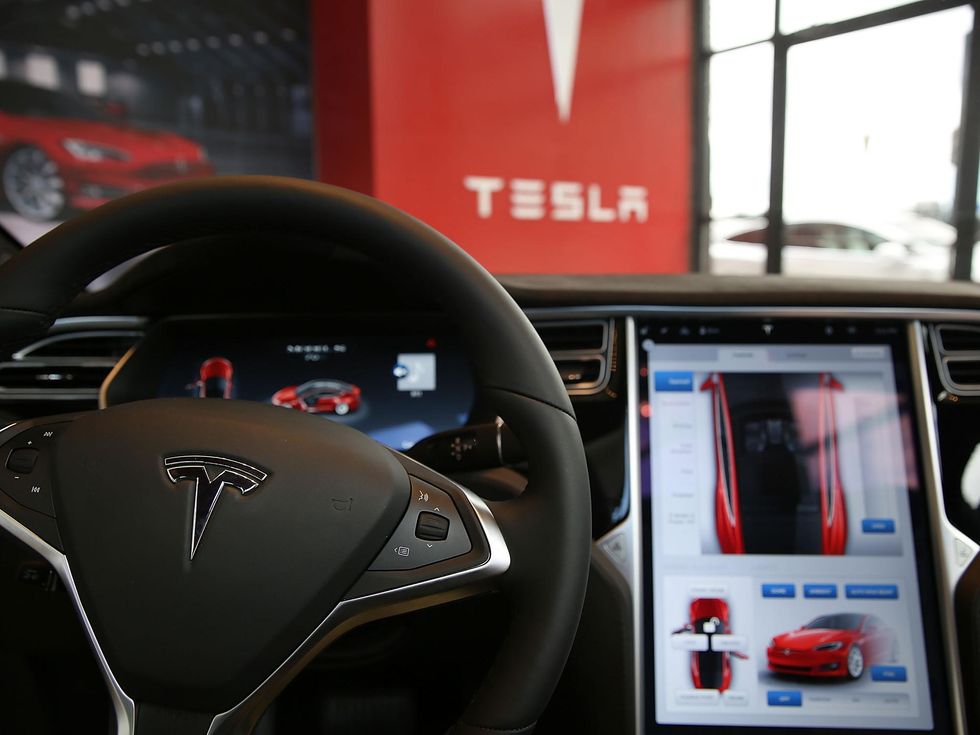 Photo by Spencer Platt/Getty Images
Autonomous Tesla tech has long been promised by the automaker. Currently a Full-Self Driving (FSD) package is available for a $10,000 charge. That fee does not include the ability for a Tesla to autonomously drive itself. Instead, it includes an upgraded suite of driver assist and parking features.

Navigate on Autopilot is designed to be used on the highway and assists with funcitons including lane change and exiting. Similar technology exists in Mercedes vehicles. There's also automatic parallel and perpendicular parking (similar to advanced park assist in many other vehicles) and Smart Summon, which can have your vehicle come to your location from its place within a parking lot or parking garage. Traffic light stop assist and stop sign recognition are also offered.
Tesla says that all its cars currently have the technology required to be able to drive autonomously, but that it's not enabled, even if the buyer has paid 10 grand for it.
A beta software test of a more advanced driver assist technology called "City Streets" or "Navigate on City Streets" was recently offered to a select group of Tesla owners. Those who opted in to this unregulated group are currently using a glitch-prone version of the program on streets across the U.S. Despite being more advanced, this technology is not hands-free.