Rolls-Royce Black Badge short film features bionic performance artist in starring roll
Oct 16, 2019, 2:54 pm
Photo courtesy of Rolls-Royce Motor Cars
Bionic performance artist and art director Viktoria Modesta is celebrated for her futuristic approach to modern art and her performances at the Paralympic Games Closing Ceremony, Art Basel, and Fashion Weeks worldwide.
Rolls-Royce has teamed up with Modesta to create a short film that combines modernity, cutting edge techniques, and the spirit of Rolls-Royce Black Badge.
Anouk Wipprecht, the "Fashion Tech" pioneer, collaborated with the Rolls-Royce team to build items that could be worn by Modesta including a Black Badge carbon fiber bodice. The bodice was constructed by digitizing Modesta's silhouette using a high-resolution body scan then using an SLS powder-based 3D printing technique to form the extra-lightweight form before it was veneered with carbon fiber. The same type of process was used to produce a limb for Modesta to stand on.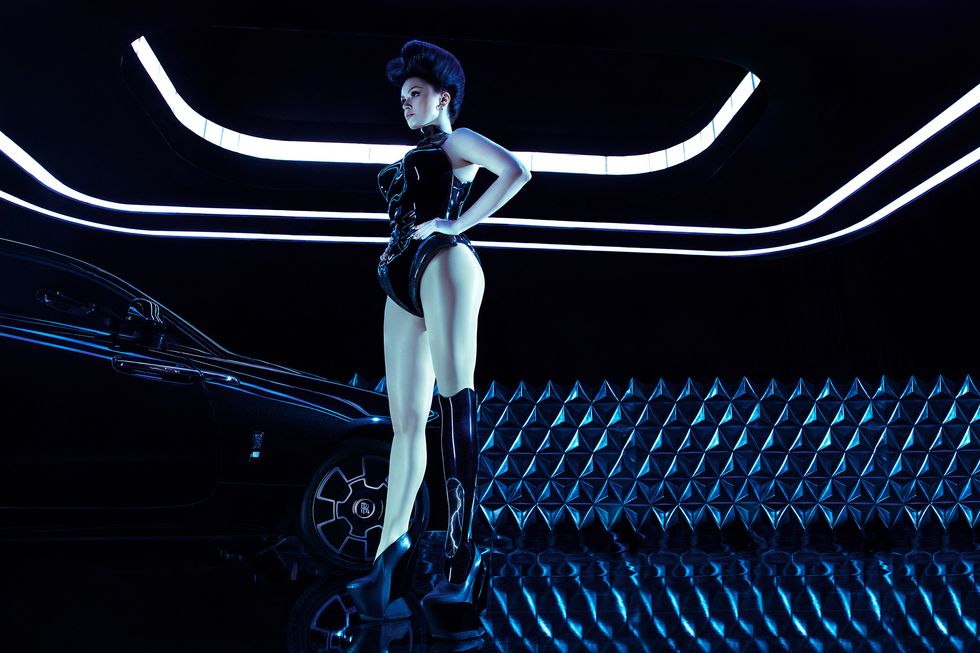 Rolls-Royce has teamed up with a number of artists to create a short film that embodies the Black Badge spirit.Photo courtesy of Rolls-Royce Motor Cars
Wipprecht says, "Like the Black Badge motor cars we are expressing, Viktoria is badass. She's not scared of anything. Creating my aesthetic overlay in collaboration with the Rolls-Royce Bespoke Collective merged technology and fashion in a way that truly captured the spirit of Black Badge."
Director Jora Frantzis, who has worked with Cardi B and IV Jay, was brought on board to help form the performance's narrative.
Take a look at the finished product.