Fresh 2020 Rolls-Royce Cullinan Black Badge embodies the allure of the dark side
Nov 7, 2019, 10:28 am
With the recent introduction of Cullinan, their first ever SUV, Rolls-Royce took their brand to new places. Now they're pushing the boundaries even further with Cullinan Black Badge, an edgier, more daring, and more powerful version made for the streets.

The smoked chrome parthenon grille comes at you like a shadow. The Spirit of Ecstasy is also darkened and unlike Wraith or Ghost now rides on a darkened mounting plate. All the rest of the traditional brightwork surrounding the windows, along the doors, on the boot, and exhaust tips have been blacked out. Cullinan Black Badge also gets model-specific black and brushed aluminum 22-inch alloy wheels.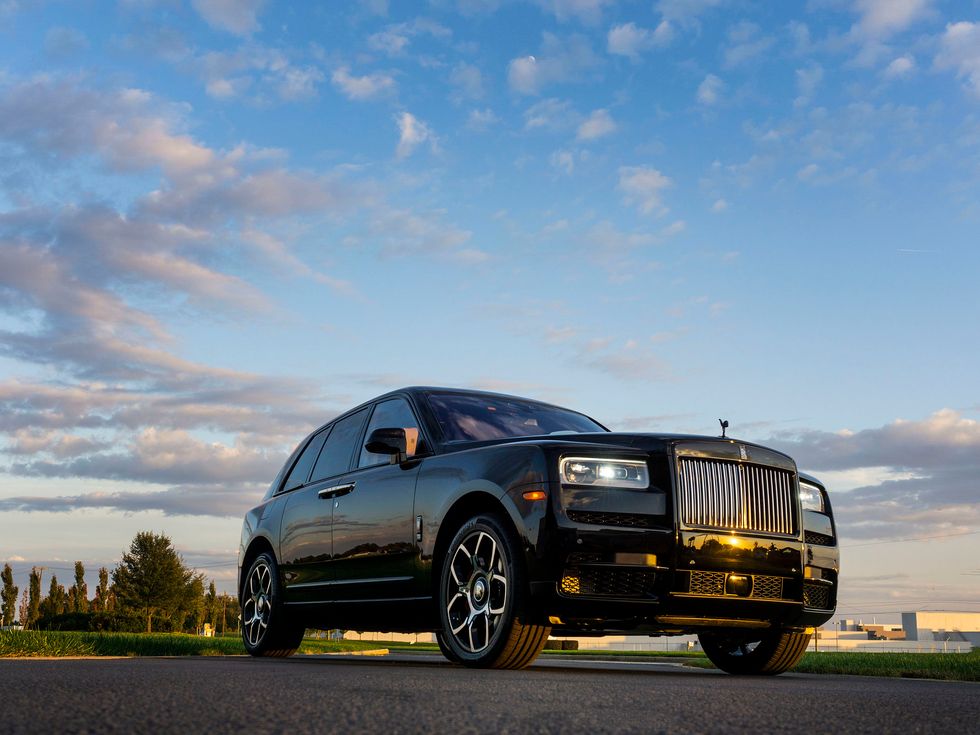 Cullinan Black Badge is the darker side of the brand's first SUV.Photo by Harvey Briggs
Black Badge is more than an appearance package. In addition to upping the 6.75-liter V12 engine's output by 29 horsepower to 600, Rolls-Royce has recalibrated the satellite-aided 8-speed automatic transmission which propels the three-ton SUV from zero to 60 miles per hour in 4.9 seconds.
Press the "low" button on the traditional Rolls-Royce column mounted shift stalk and you'll notice something rarely heard in a Rolls, engine noise. Cullinan Black Badge has a new exhaust system which issues a satisfying low rumble at idle and actually snarls and burbles at speed.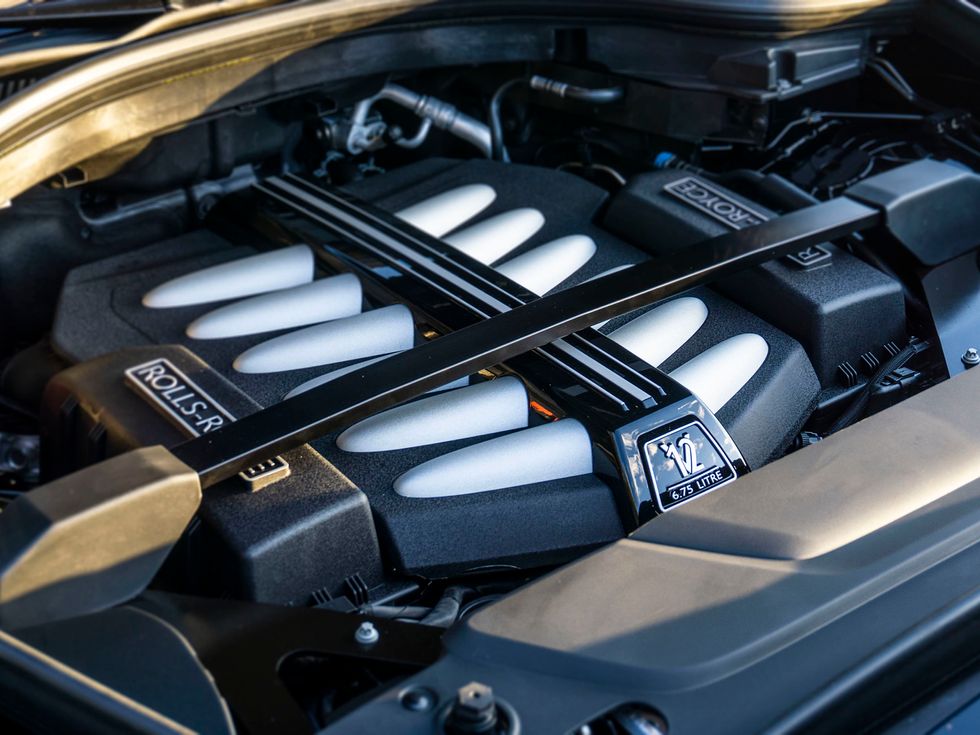 The 6.75-liter V12 engine now offers 600 horsepower and 664 pound-feet of torque.Photo by Harvey Briggs
The ride is also more dynamic with firmer spring and damper settings. The brakes, which, for the first time ever, feature painted calipers (red, of course) are also more aggressive with a raised engagement point and shorter pedal travel. Four-wheel steering also insures nimble handling for a vehicle with an almost 130-inch wheelbase.
Inside, Cullinan Black Badge offers the Rolls-Royce signature starlight headliner – now with shooting stars! You'll also find carbon technical fiber trim panels. The infinity symbol they've placed throughout the cabin is the mark of Black Badge, honoring the legacy of Sir Malcom Campbell's record-setting, Rolls-Royce powered unlimited hydroplane,

Cullinan Black Badge is available for order now and pricing starts at $382,000.