2019 BMW X2 Review: High-quality daily driver fun with a big drawback
Sep 30, 2019, 10:15 am
Typically, BMW does a lot right when it comes to designing and executing vehicles. The 2019 BMW X2 is designed to be subcompact daily driver- something it does very well in theory. However, its M35i variant suffers from so much turbo lag that driving that model every day quickly becomes an undesirable chore.
The BMW X2 M35i is new for the 2019 model year. The X2 was a completely new model for the 2018 model year and slots between the X1 and X3 in the BMW lineup, positioned squarely as a crossover compared to the odd-numbered BMW SUVs.
The X2 M35i's power plant is more than capable of getting up to speed in a jiffy.Photo courtesy of BMW
Under the hood of the X2 M35i is a twin-turbocharged 2.0-liter four-cylinder engine to get from zero to 60 mph in 4.7 seconds. The 302-horsepower crossover sure is quick enough, once it gets going. And, once it's going the X2 works just as easily as the other SUVs in BMW's stable. Passing at speed is a breeze and the X2 never falls behind traffic due to a lack of power.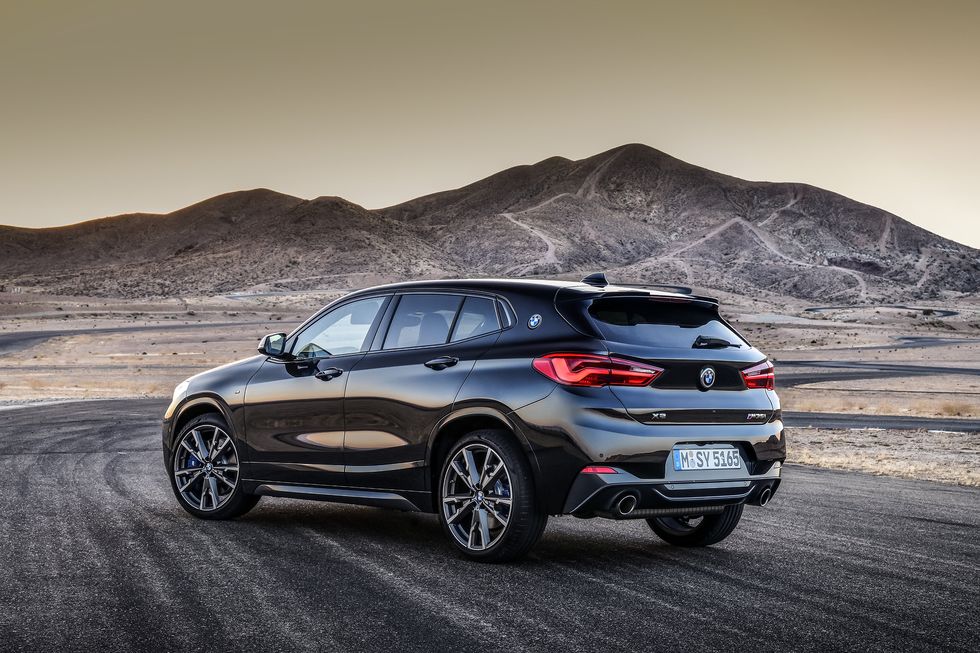 This variant of the X2 is powered by a twin-turbocharged 2.0-liter four-cylinder engine that achieves 302 horsepower.Photo courtesy of BMW
The interior of the X2 is outfitted in high-quality materials with the exceptional fit and finish that is typically found in BMW vehicles. The look is clean and modern, allowing for good passenger space. However, it appears to be from the BMW parts bin and not as nicely furnished as many other vehicles at its price point.
The infotainment system, driver information screen, and climate controls on the BMW are rather straightforward to use. The control knob for the infotainment system allows for easy cruising between SiriusXM channels and navigating the infotainment system's screen is a breeze.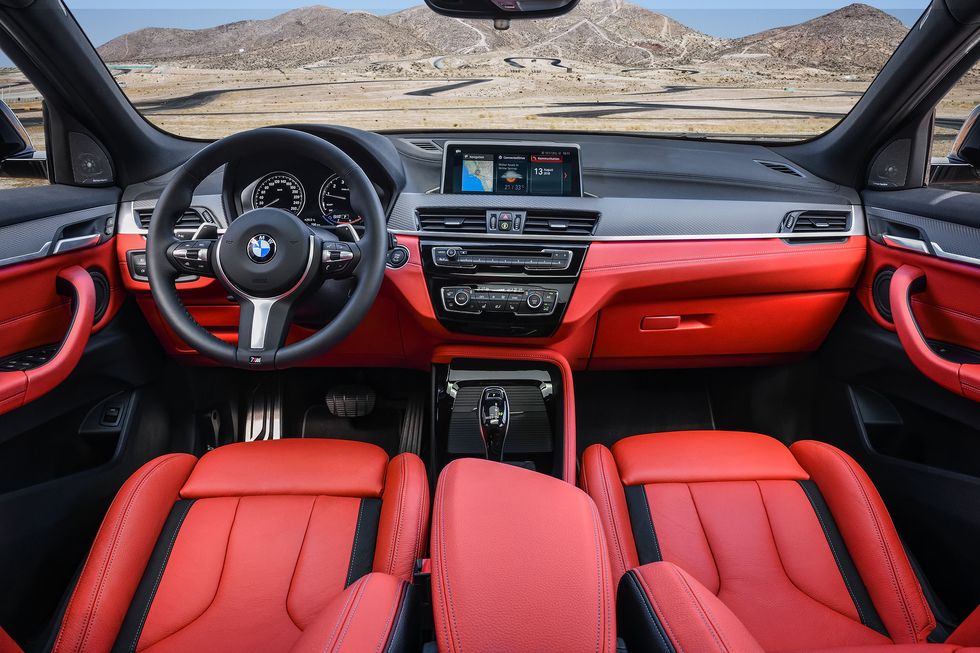 The interior of the X2 is modern and the infotainment system is easy to you.Photo courtesy of BMW
The BMW doesn't come with as many bells and whistles as you might think it should for its price tag. Getting advanced safety and convenience technology is a box-checking game. Adaptive cruise control with stop and go is $1,000 and parking assist is another $200. A heated steering wheel is a no-cost stand-alone add-on but a moonroof will set you back an additional $1,350, a wireless device charging pad is $500, and a Harman Kardon surround sound system is $875.

The X2's front seats are typical for the automaker, meaning that they're ergonomically pleasing for short trips but after more than an hour behind the wheel you'll start looking for a place to get out and stretch. It's a subcompact SUV so the rear seats are tight and tall children and adults probably won't like being squished back there for long trips.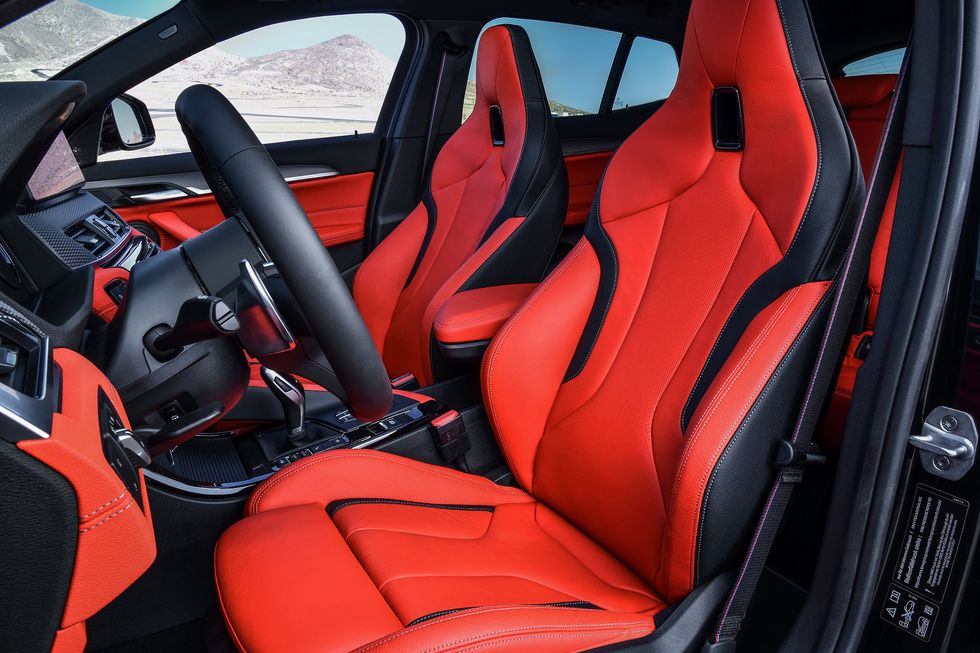 The seats inside the X2 are sporty but its rear seats are a different type of confining - tight for long legged folks.Photo courtesy of BMW
The SUV's cargo space is decent compared to other vehicles its size. The space won't wow you, but it's more than sufficient for daily activities.
Buyers can get a lot for the same price as a BMW X2 M35i ($46,450). Is the model the best bang for the buck? No, and with its engine and transmission woes, it's worth test driving the base model xDrive28i and other luxury models before committing.
The 2019 BMW X2 M35i is on sale now and the 2020 model will be arriving at dealerships shortly.