1972 Reliant Regal Supervan III from popular 80s sitcom goes up for auction
Jan 31, 2021, 10:28 pm
Photo courtesy of Silverstone Auctions
A 1972 Reliant Regal Supervan III from the popular '80s sitcom "Only Fools and Horses" will cross the auction block on Saturday, March 27 as part of Silverstone Auctions The Race Retro Live Online Auction.
The three-wheeled van is believed to one of the original half-dozen Reliants featured on the show. It had a supporting role alongside David Jason, father of "Hollyoaks" star Ciara Janson, and Nicholas Lyndhurst, the grandson of British film pioneer Francis Lyndhurst.
On-screen, the van was used to transport the family to several destinations. It has been lightly used by its present owner over the last six years.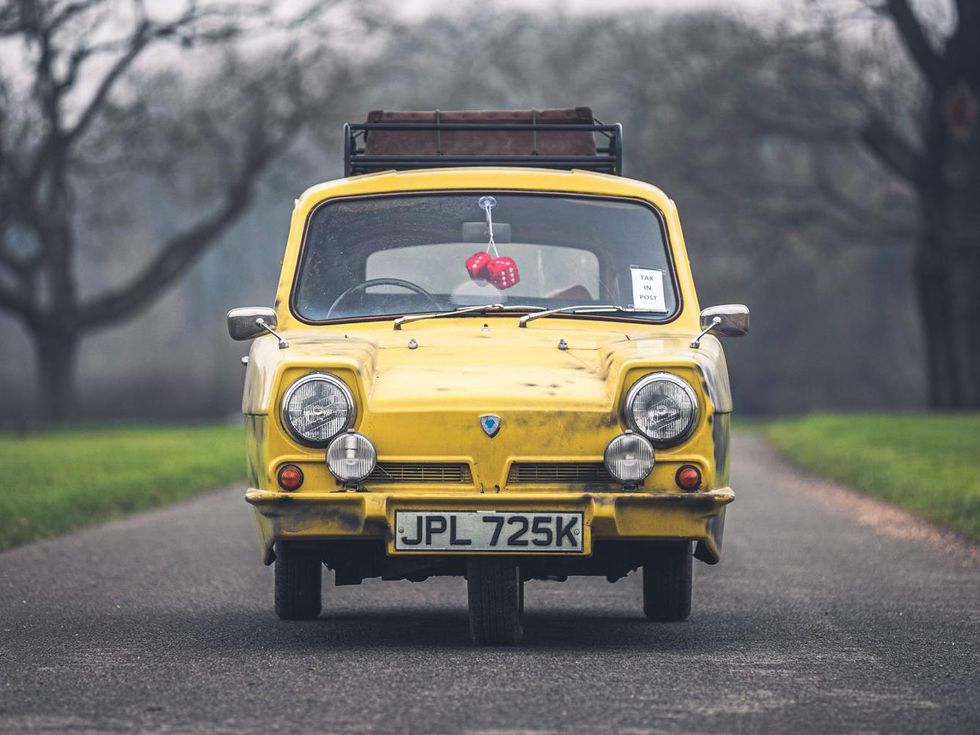 The model is classified as a tricycle in the U.K.Photo courtesy of Silverstone Auctions
The Reliant Regal was sold from 1953 to 1973. Under U.K. law it's considered a tricycle and can be driven by drivers possessing a Class A motorcycle license. The Reliant Supervan is the light-commercial version of the Regal and features a side-hinged rear door.
Aside from the vehicle's use in "Only Fools and Horses", a baby blue version of the 1972 Reliant has been used in the "Mr. Bean" show and is frequently shown tipping over with actor Rowen Atkinson behind the wheel. A Reliant Regal also played a part in the 2012 Olympic Games in London. Forza Horizon 3 and Forza Horizon 4 both feature the model as an options for gamers.
In preparation for its sale, the van underwent a thorough recommissioning that included new tires, overhauled brakes, and a thorough fuel system check. It continues to have a top speed of 55 mph.
The exterior of the van continues to wear a unique kit. There's fluffy dice inside as well as a 'Tax in the Post' sign in the wind screen and an inflatable doll in the rear window, which were part of the popular 'Danger UXD' episode.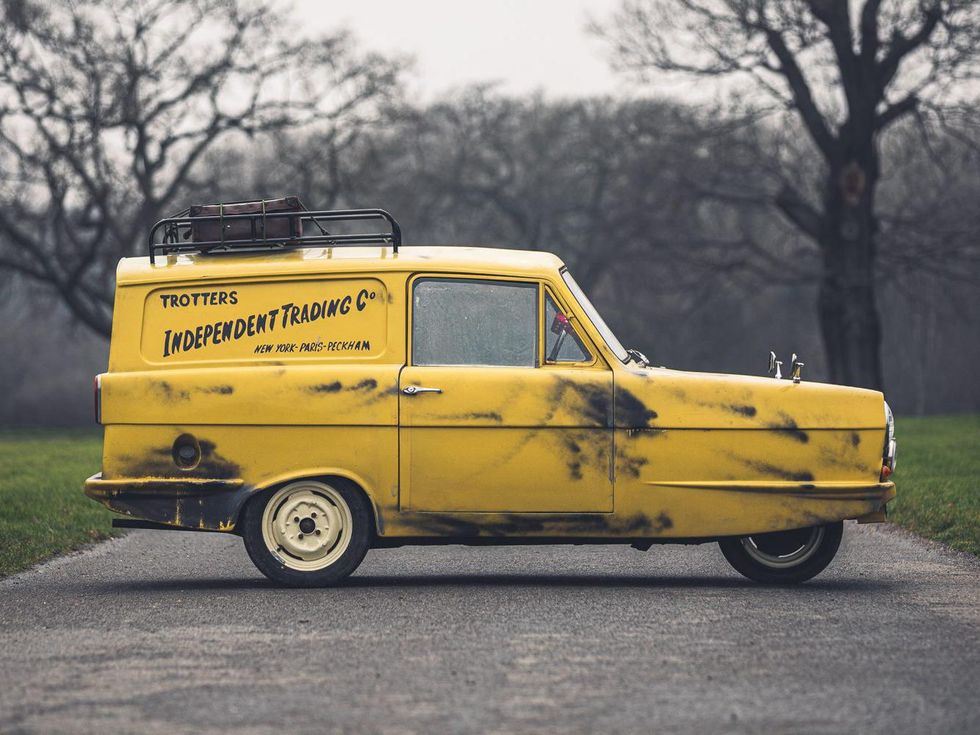 The light-commercial version of the car has a side-hinged rear door.Photo courtesy of Silverstone Auctions
BBC letterhead with a BBC key tag signifies that this is one of the original vehicles from the 22-year lifespan of the show. It was previously owned by John Mansfield of the BBC.