Ranked: Britain's best classic cars
Apr 28, 2020, 12:37 pm
Photo courtesy of Hagerty
Classic car insurer Hagerty put out the call, asking the public to vote on its the best British classic cars of all time. The initial list, compiled in conjunction with a respected panel of automotive journalists, shortlisted 10 models. Then, 1,150 votes were cast by enthusiasts to determine a winner.
Scroll down to see them all.
No. 10 - Jaguar D-Type
The Jaguar D-Type is a slippery sports car, designed to win the 24 Hours of Le Mans in the mid-'50s. Thrilling mechanics aside, the car's styling was airplane-like and honed for speed. That's not why it's best-known, however.
The D-Type was just ramping up production when its factory was engulfed by fire in 1957. Twenty-five of the models were in various stages of completion at the time and the fire destroyed nine of them.
Today versions of the car have sold for nearly $20 million but in the late 50s, by the time it had gone out of fashion, the models were changing hands for as little as $5,000.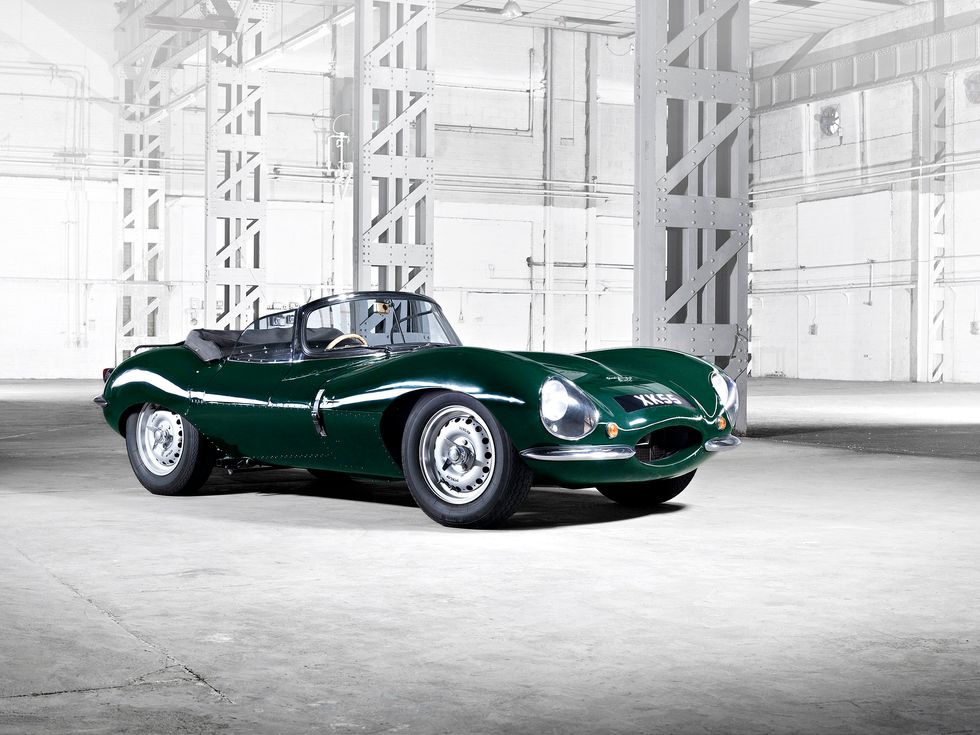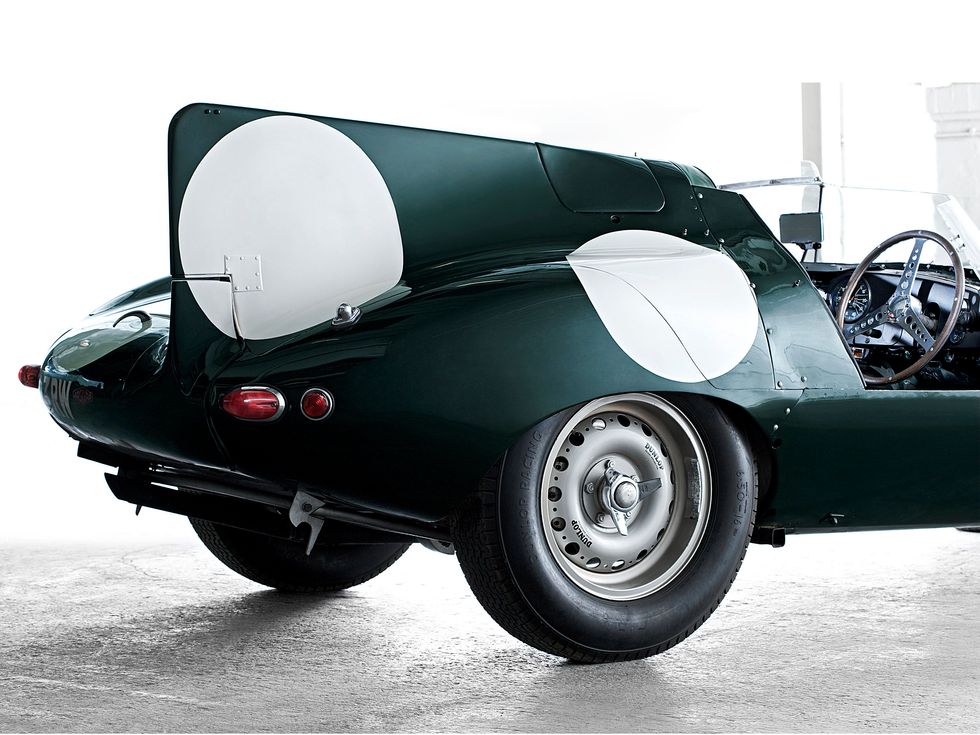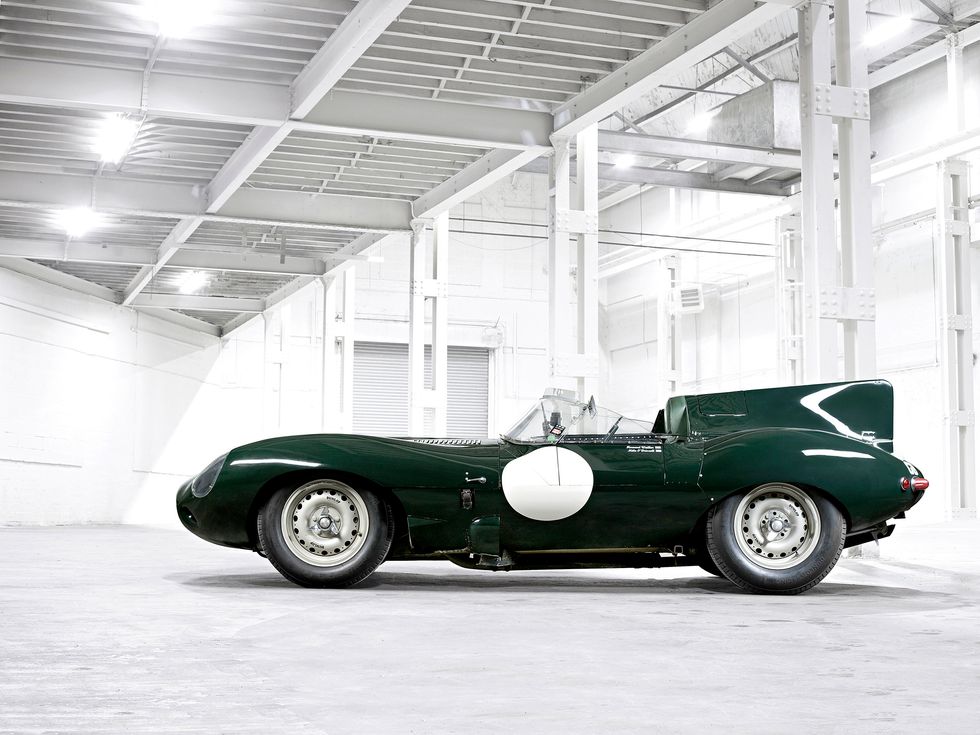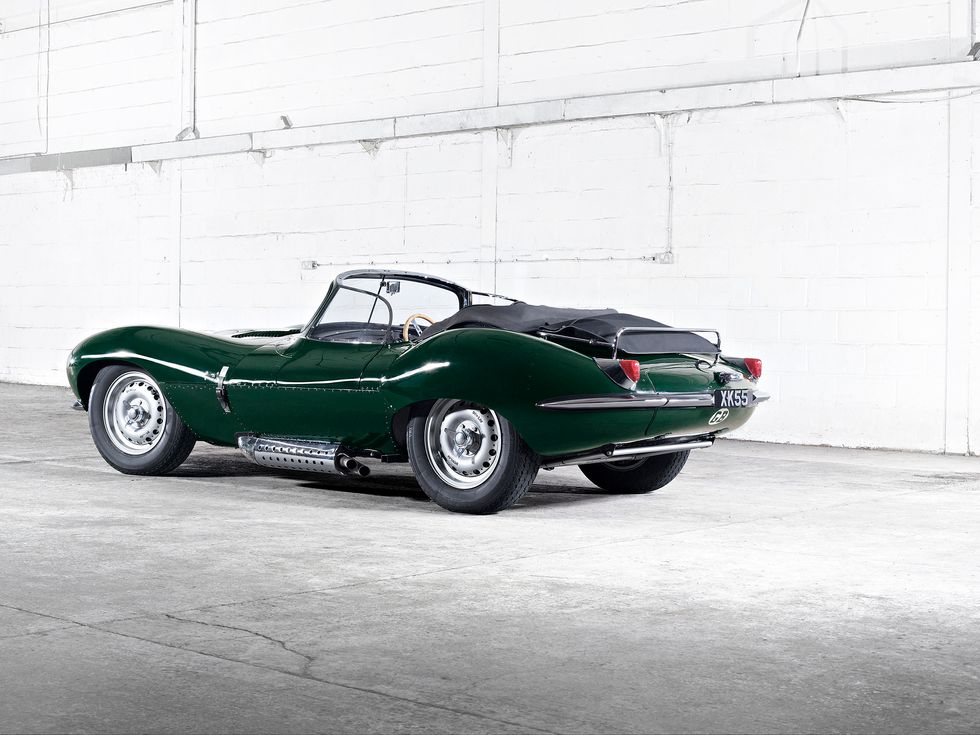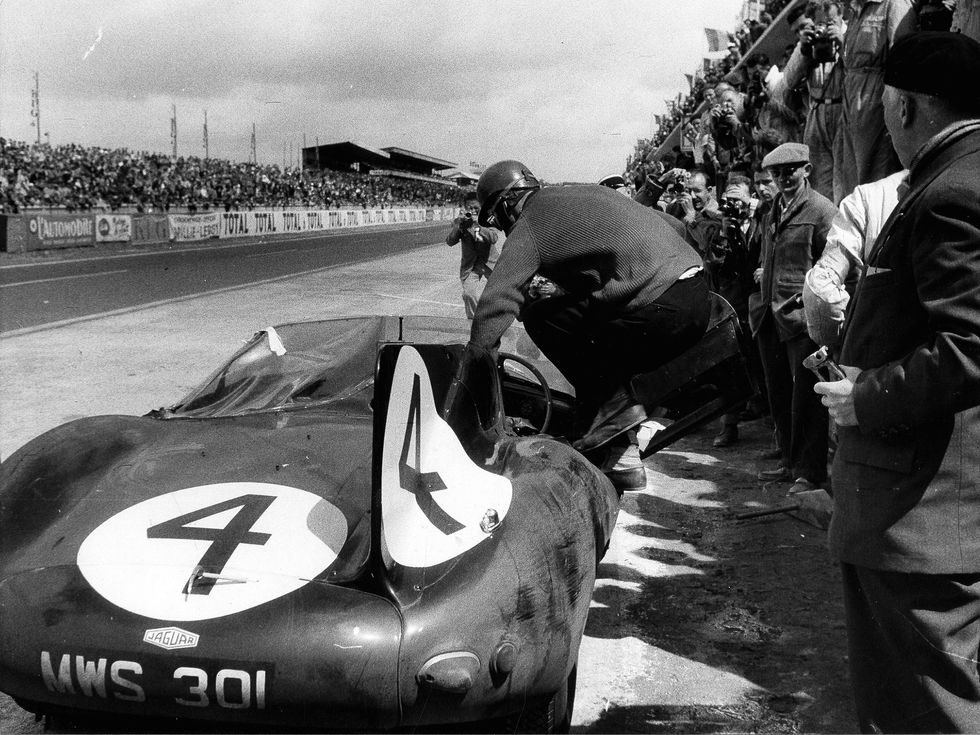 No. 9 - Land Rover (Series I)
Photo courtesy of Land Rover
Land Rover has long held a place in the heart of true off-roaders. That spark all started with the Land Rover, made by the Rover Company, in 1948 following an introduction at the Amsterdam Motor Show. When it entered production, the model was the first mass-produced civilian four-wheel drive car with doors. That first generation had an 80-inch wheelbase and was powered by a 1.6-liter gasoline engine.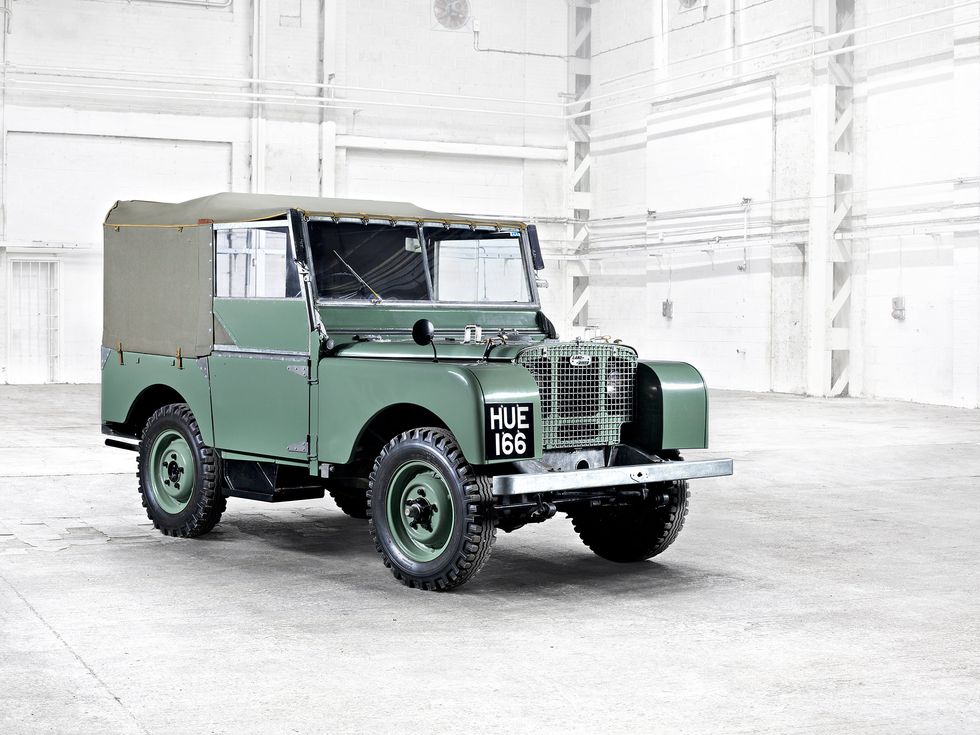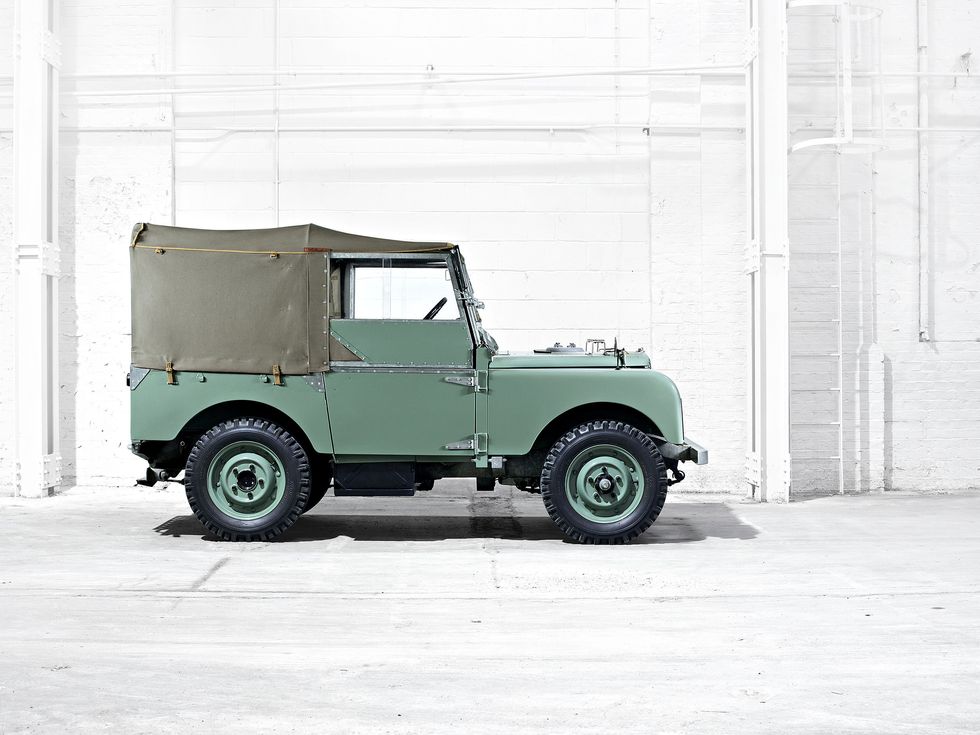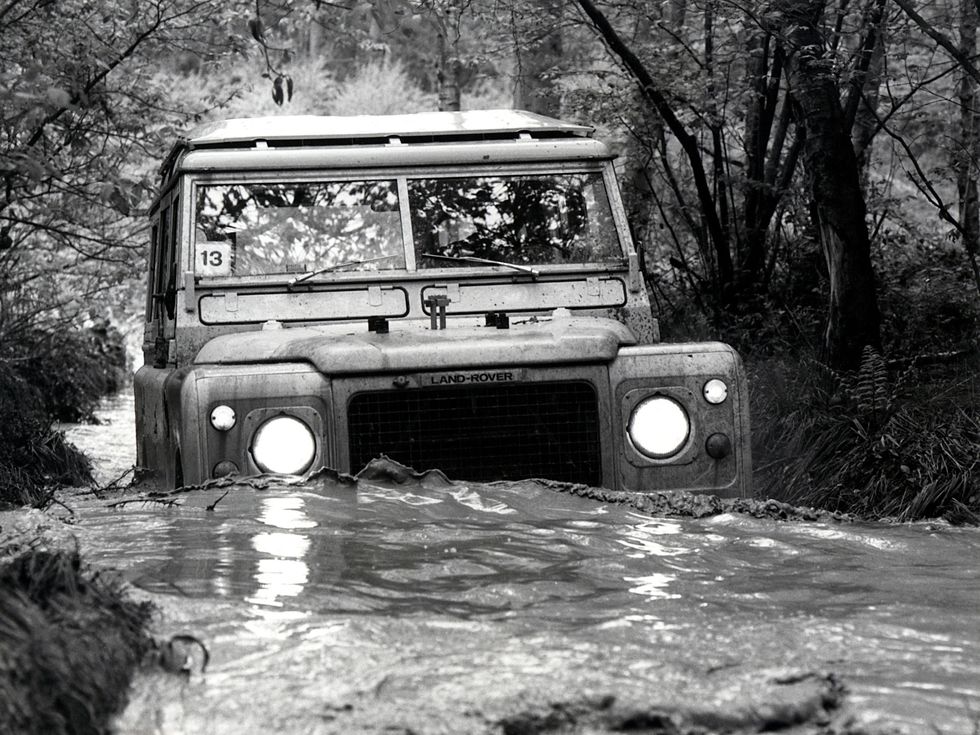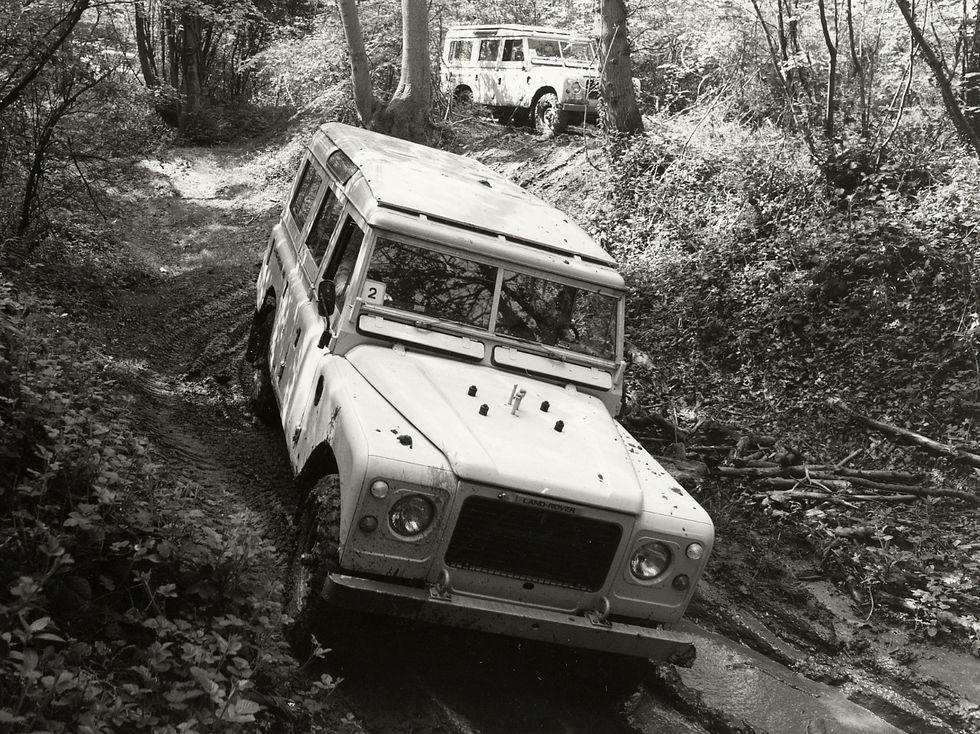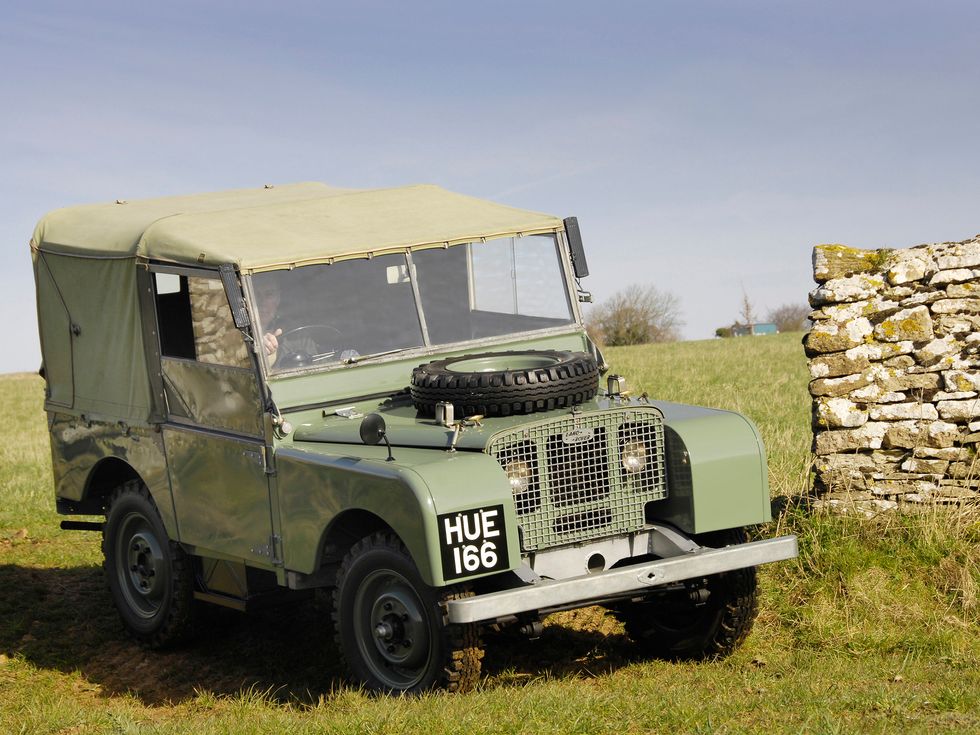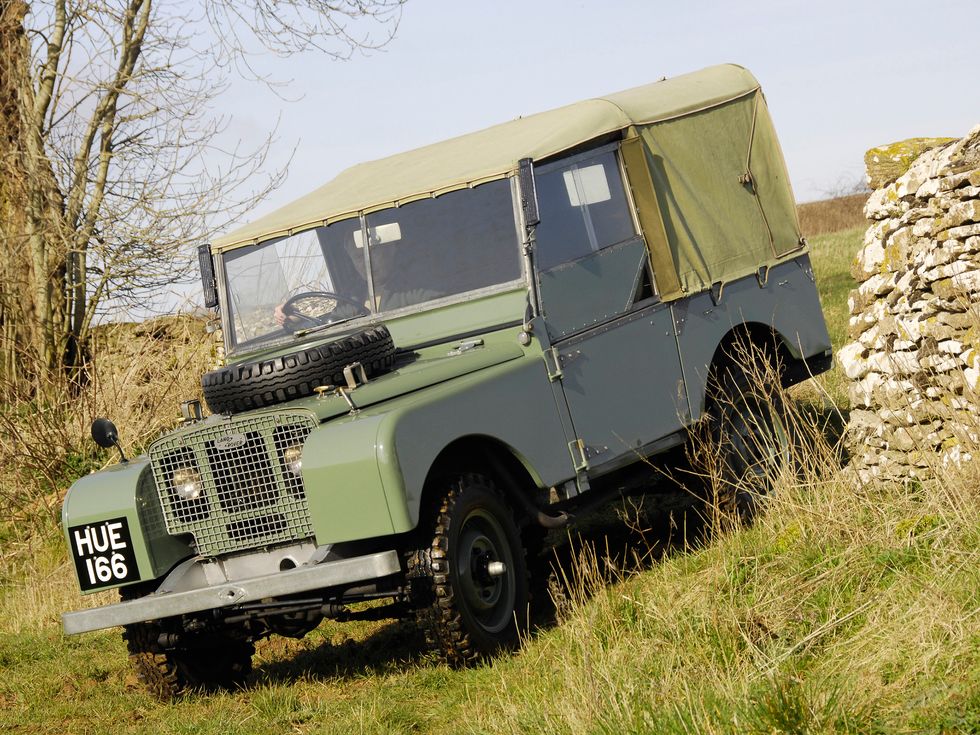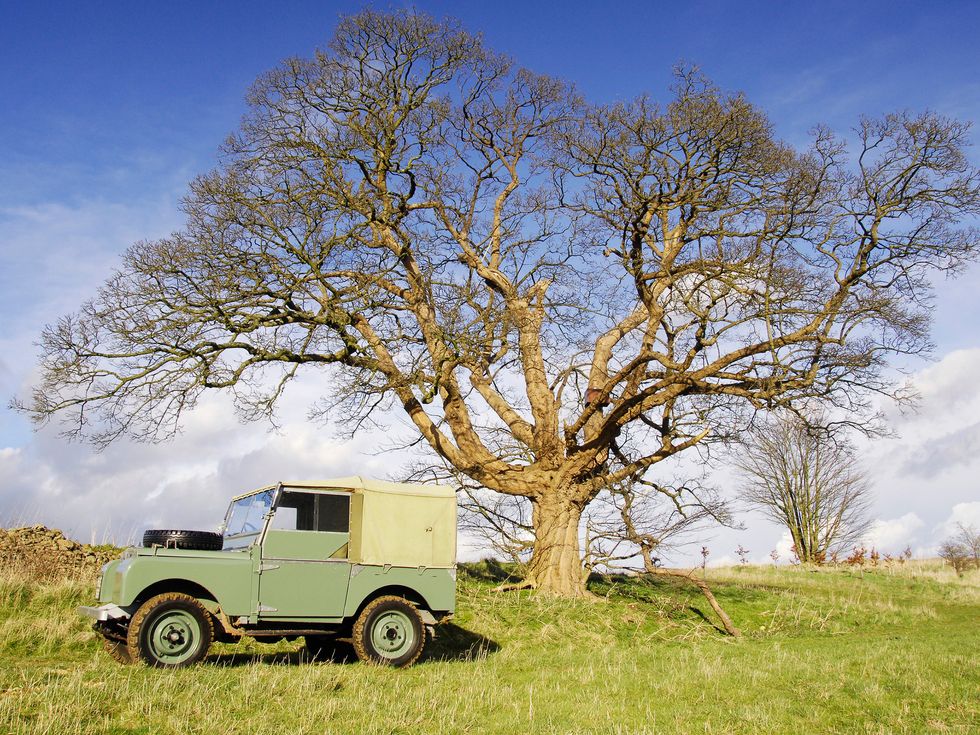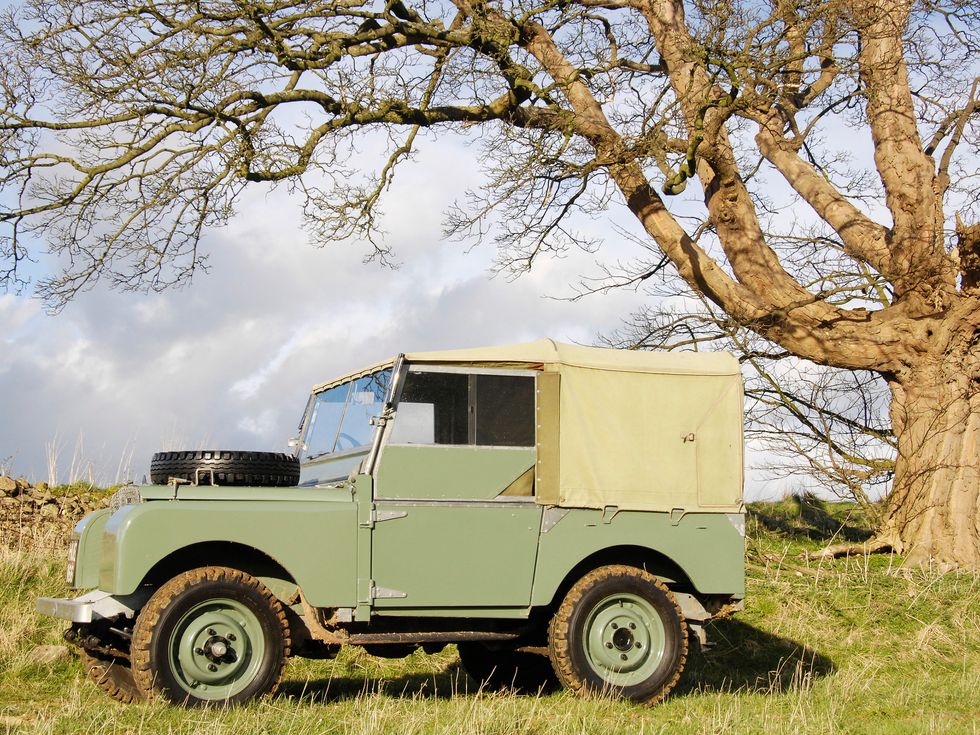 No. 8 - Lotus Elan (MkI)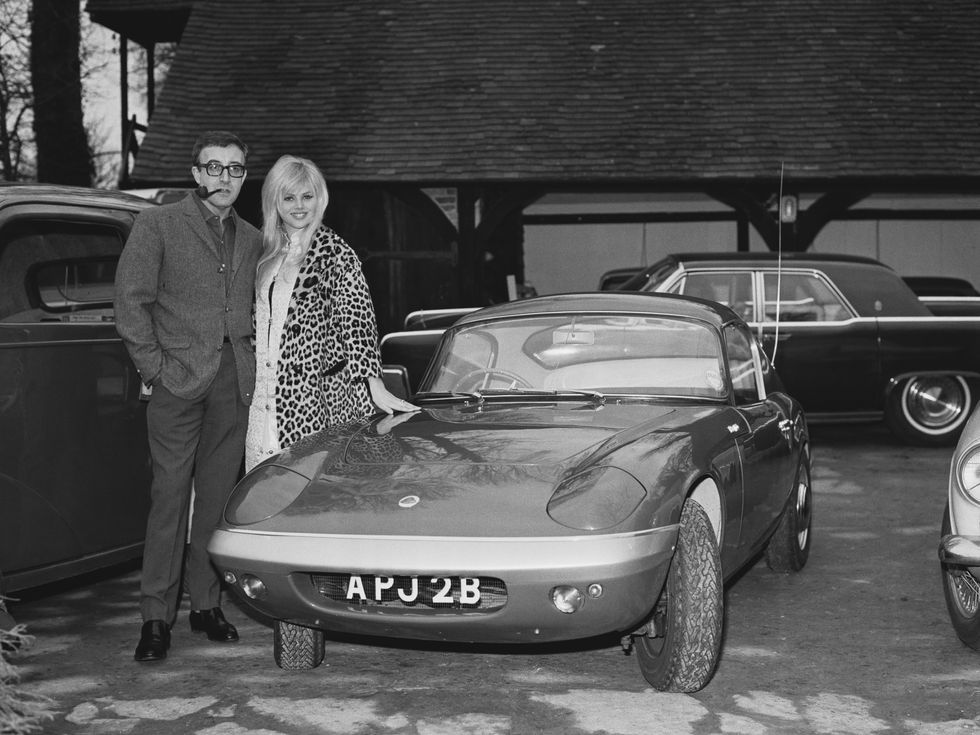 Photo by Jim Gray/Keystone/Hulton Archive/Getty Images
The Lotus Elan was produced starting in 1962 in Cheshunnt, England. It got its power from a 1.6-liter engine and came equipped with four-wheel disc brakes, a four-wheel independent suspension, and rack and pinion steering.
Here, English actor Peter Sellers (1925 - 1980) presents a Lotus Elan to his fiancée, actress Britt Ekland on February 12, 1964.
No. 7 - Ford GT40
Photo courtesy of Ford Motor Company
Ford may be an American company, but the GT40 MkI, MkII, and MkIII were designed and built in England. It was the GT40 that was part of the famous Ford vs. Ferrari endurance racing battle, and the precursor to the modern Ford GT supercar.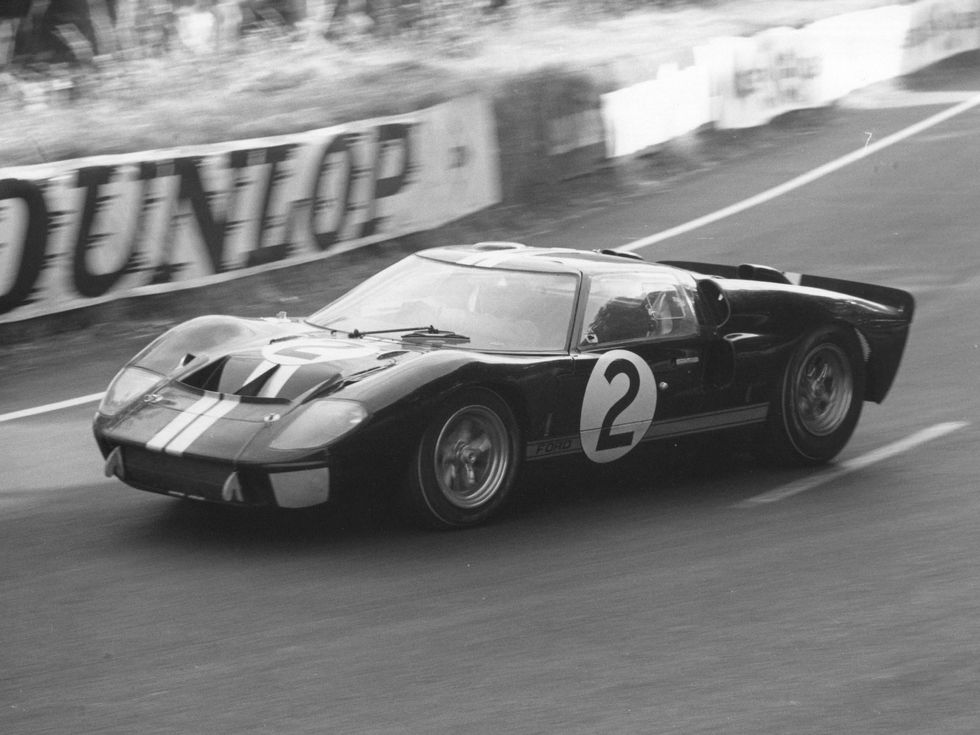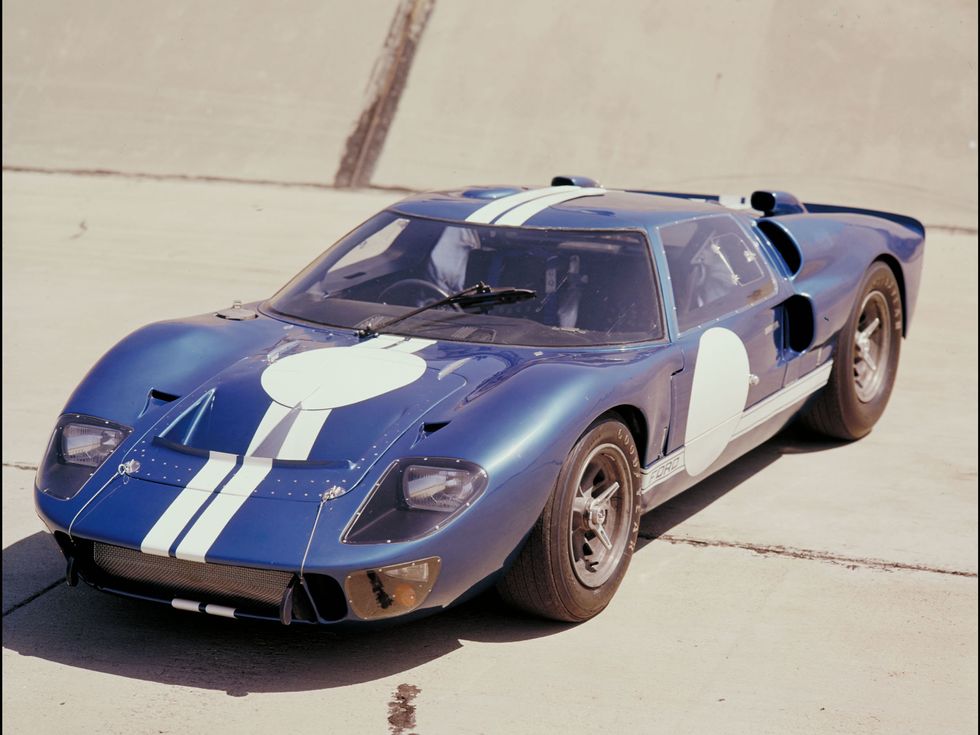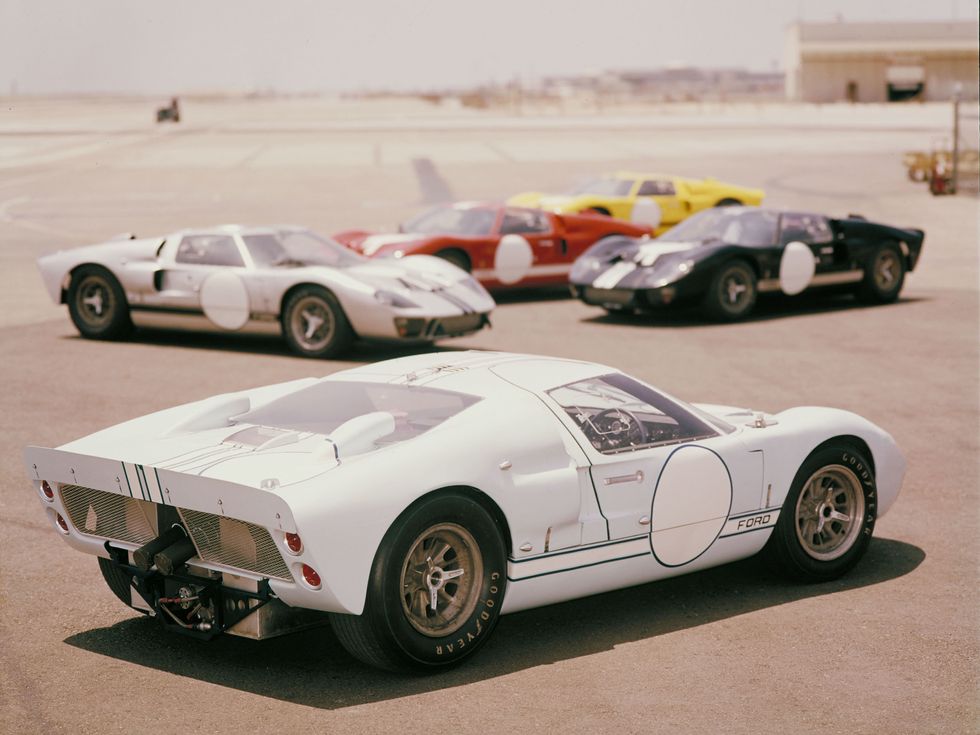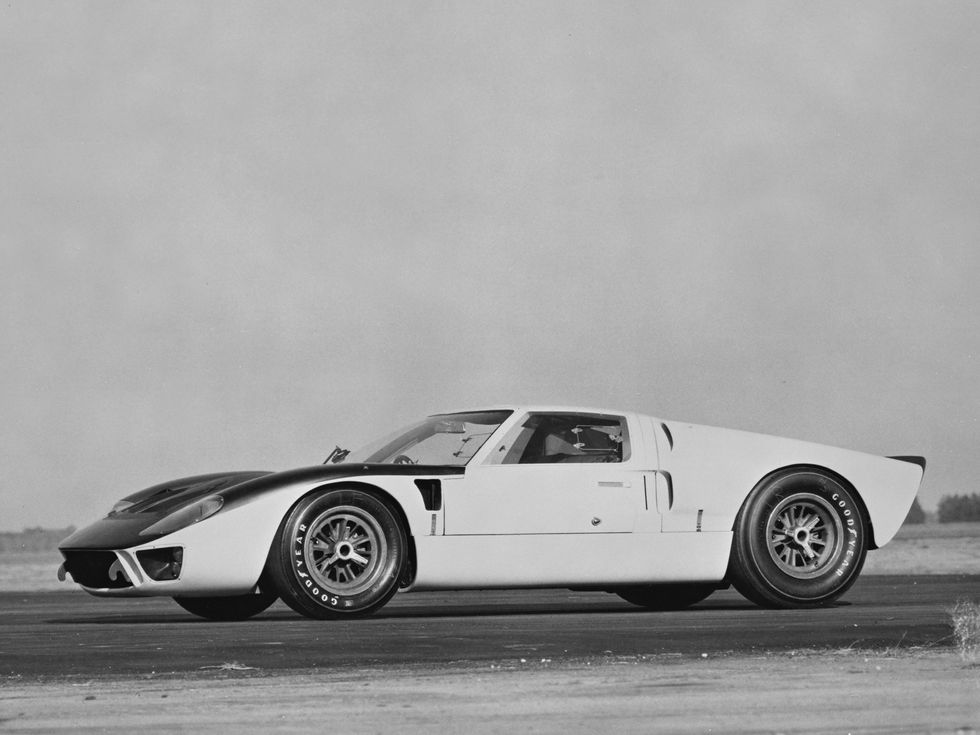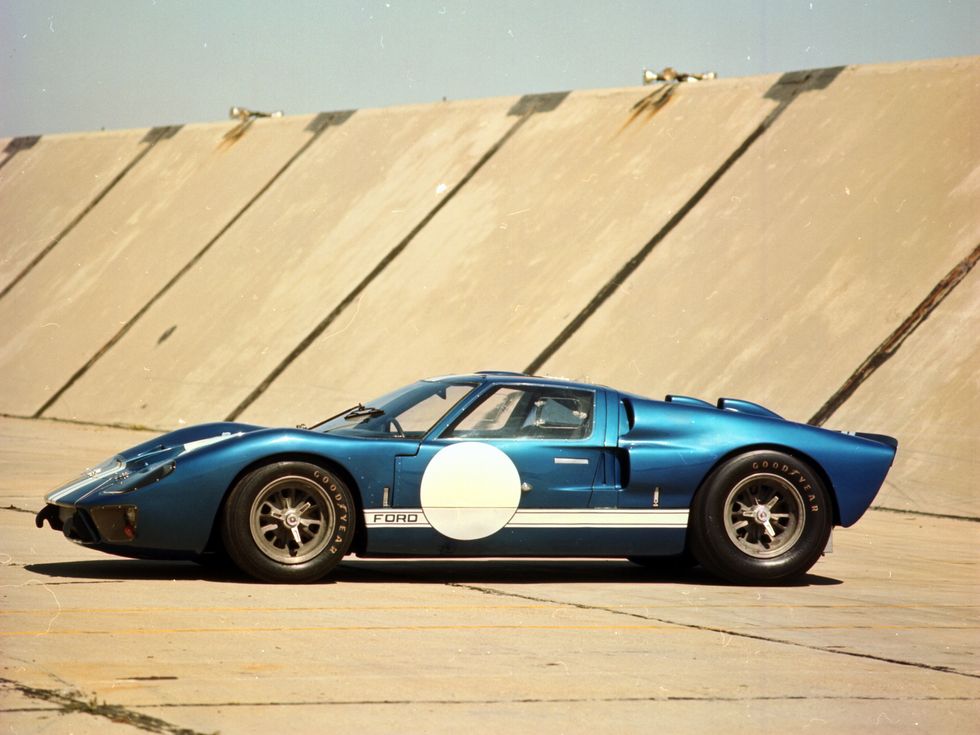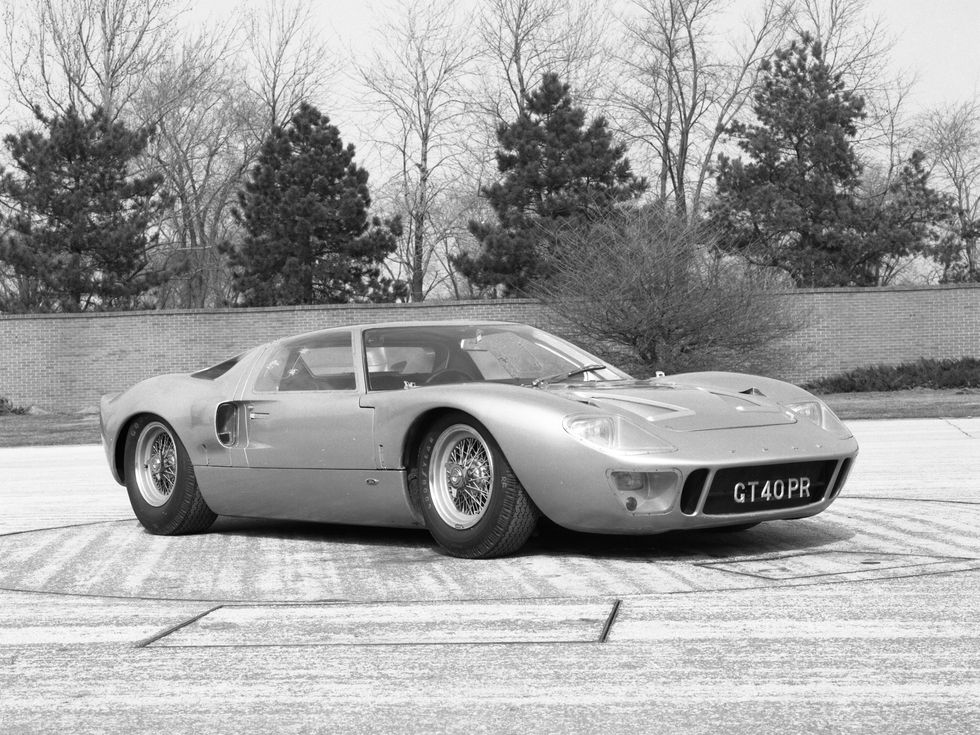 No. 6 - Jaguar XK120
When it debuted in 1948, two-seater open-air Jaguar XK120 was Jag's first sports car since the SS 100 ran out of steam nine years earlier. Made in Coventry between 1948 and 1954, the car first featured a wood body but in 1950, that was replaced by steel. Eventually, the model would be available in three body styles and be used for rallying as well as racing.
Male model David Gandy's restored 1954 XK120 is pictured.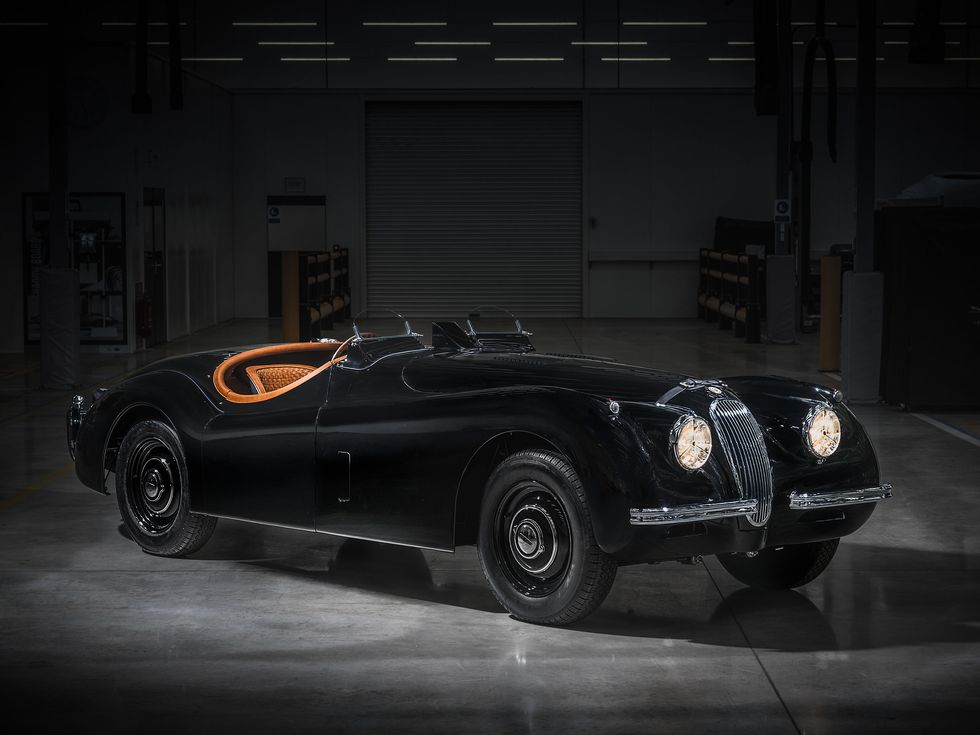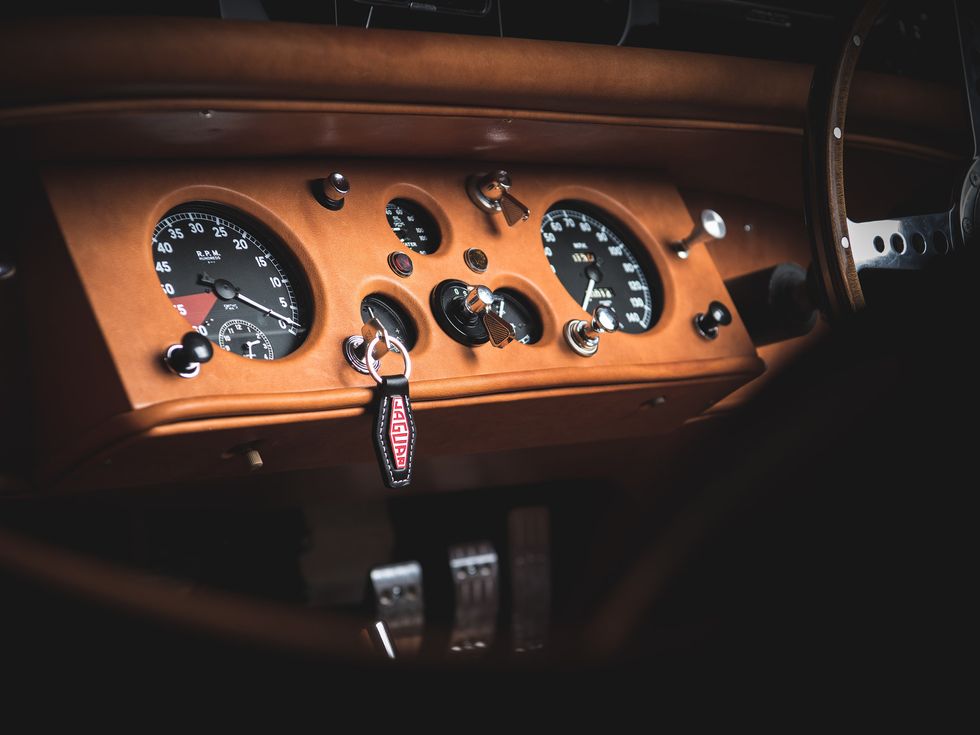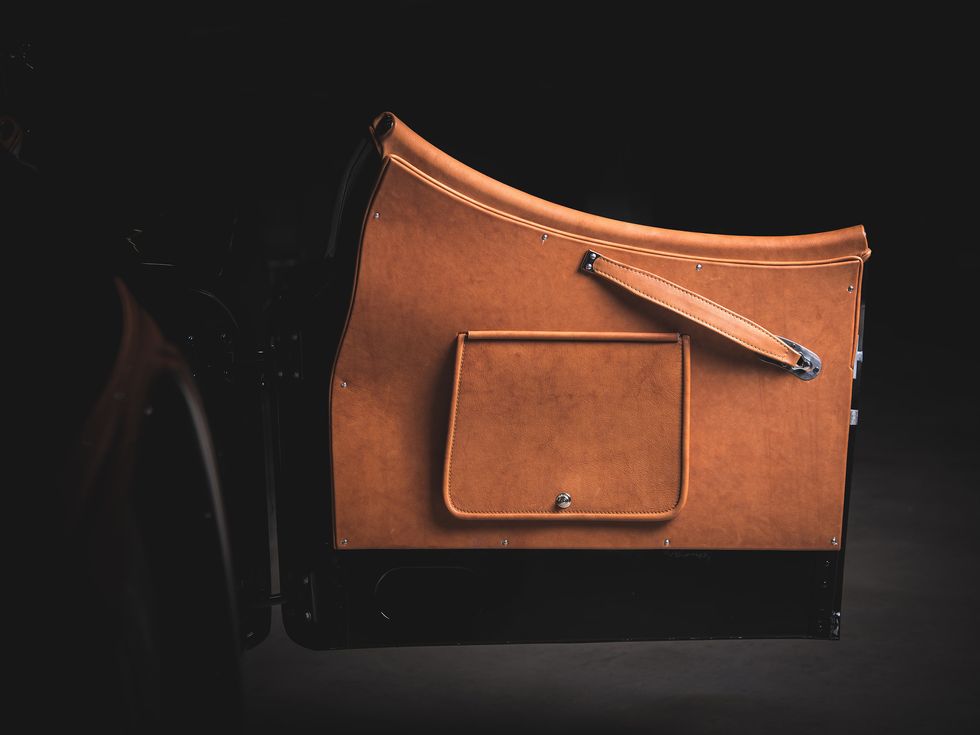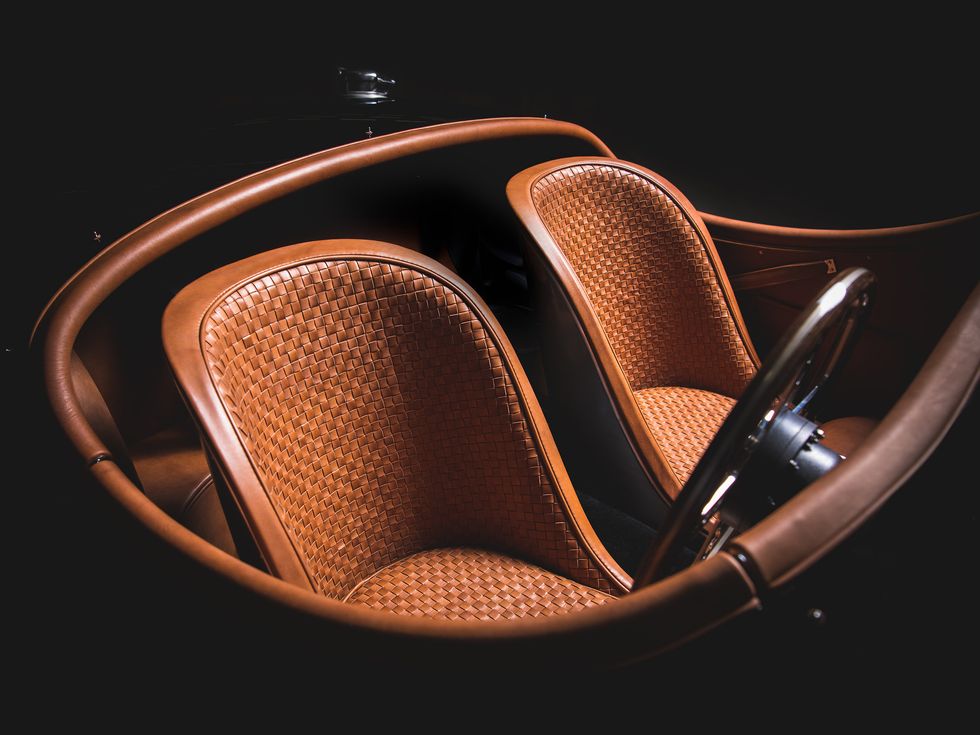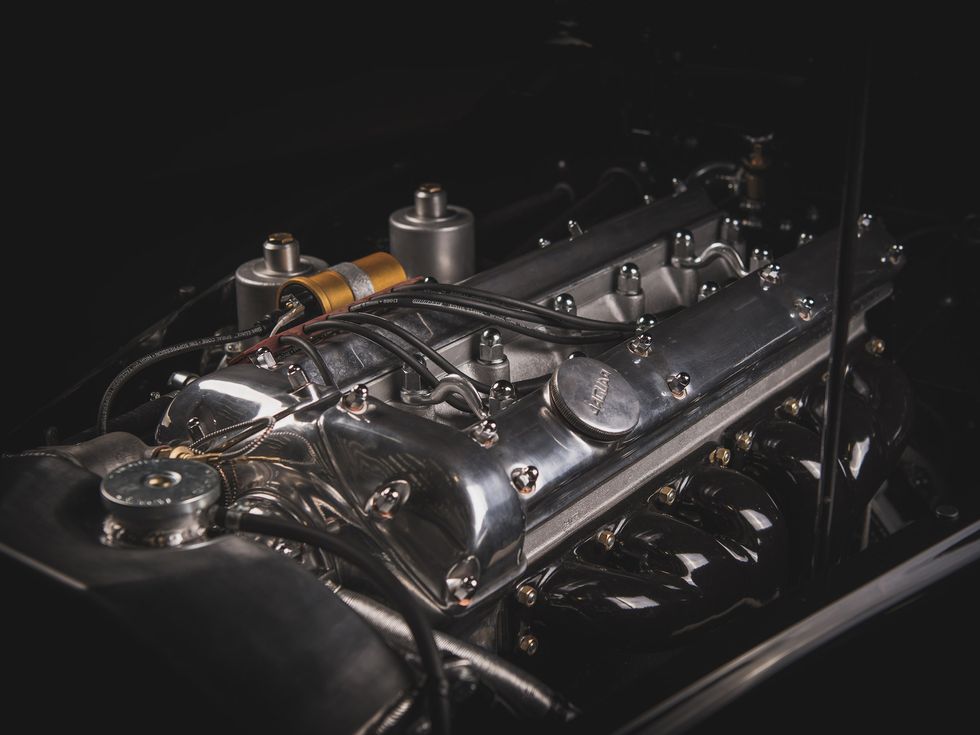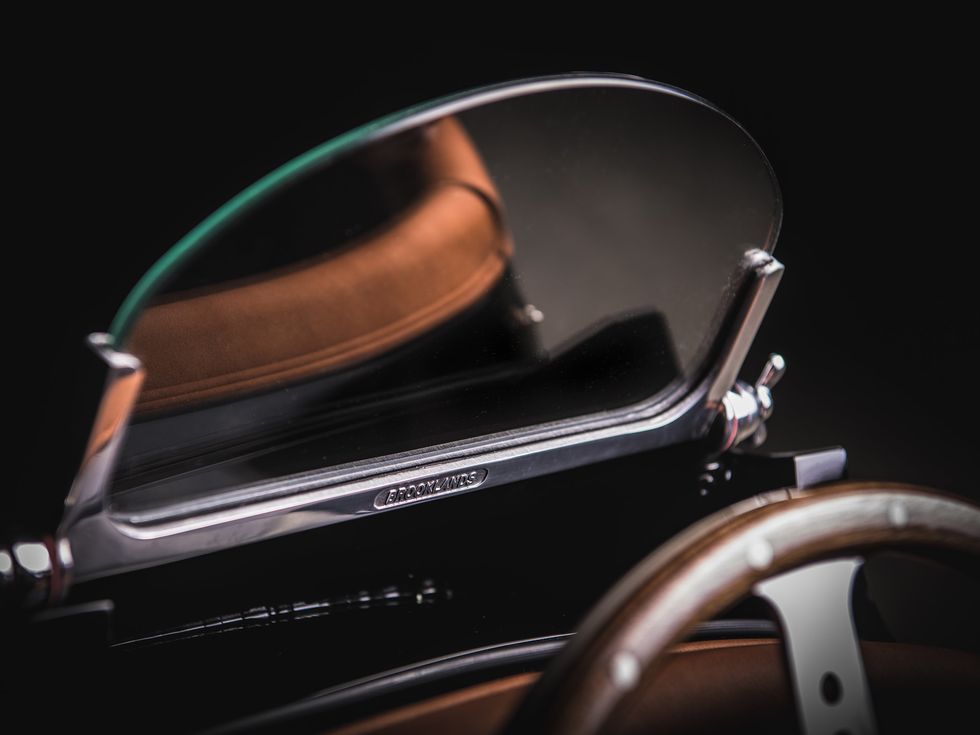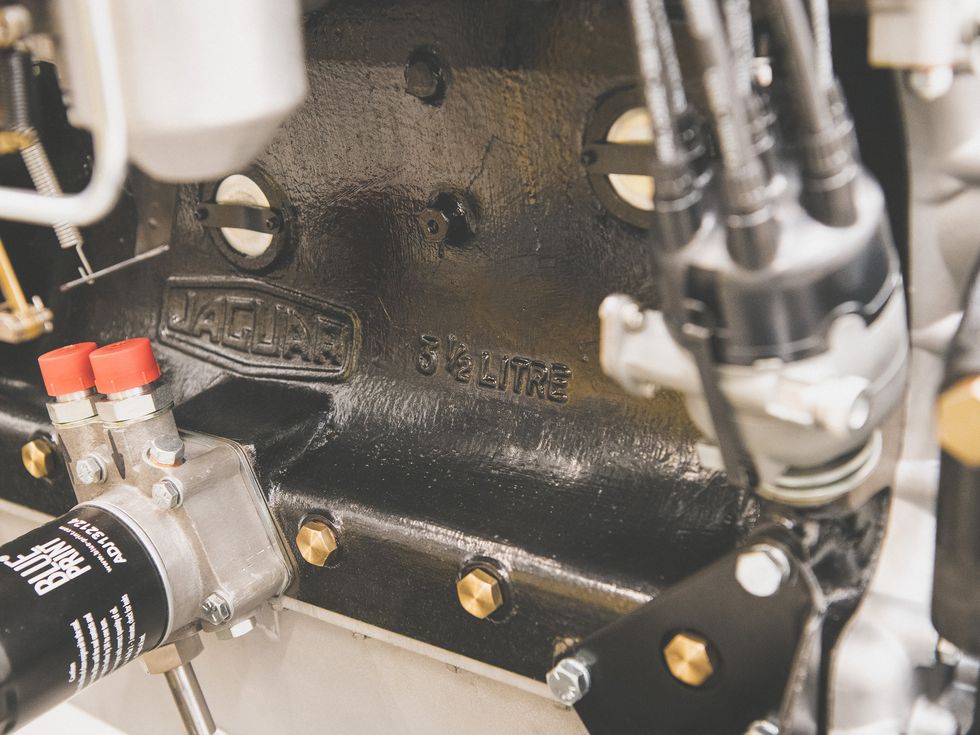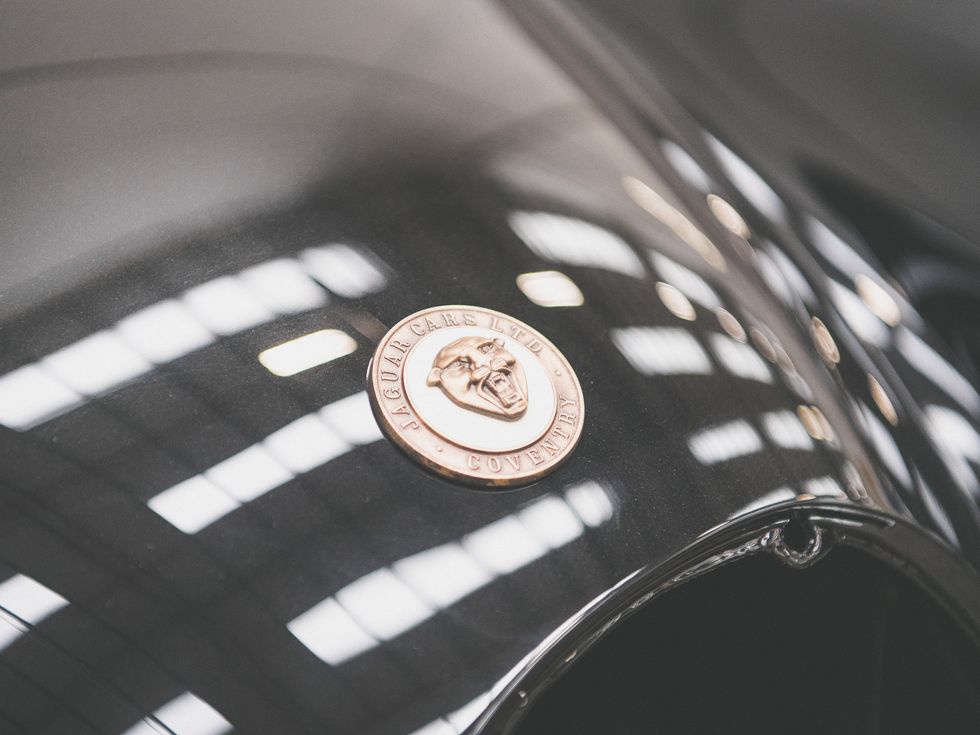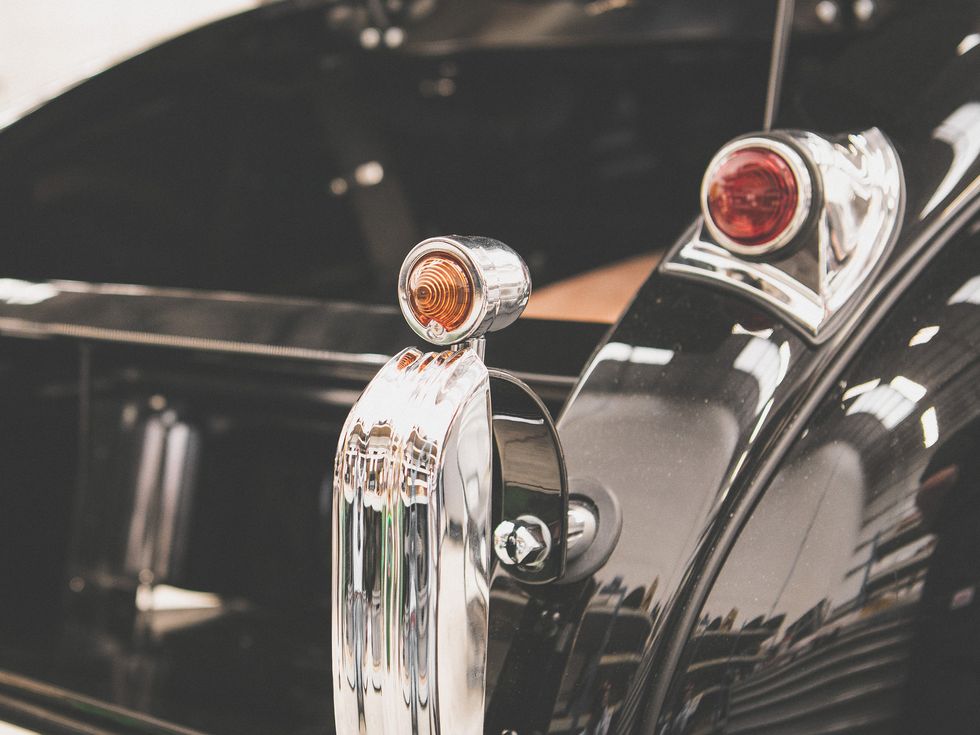 No. 5 - Aston Martin DB4 GT
Photo courtesy of Aston Martin
The DB4GT made its debut in 1959, the grand touring version of the DB4 that was primarily intended as a race car. That year, it won a GT race at the Daily Express Silverstone May meeting, driven by Stirling Moss.
It's shorter than the DB4 by five inches and 185 pounds lighter. The GT has a top speed of 160 mph thanks to its 302-horsepower engine and can go from a standstill to 100 mph and back in 20 seconds.
Just 94 models were made.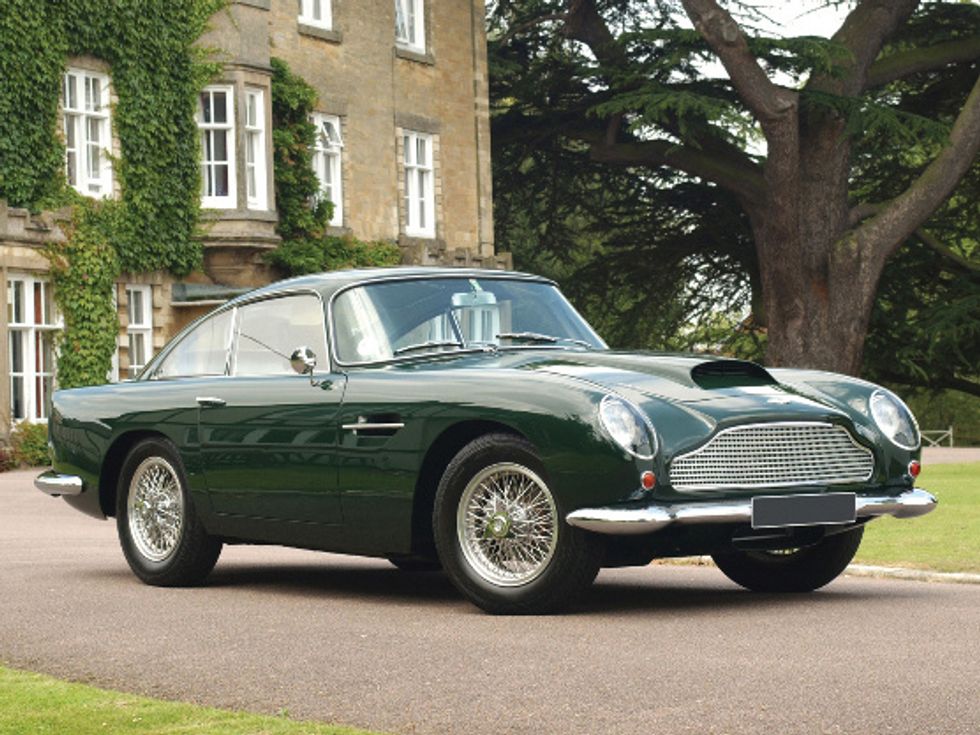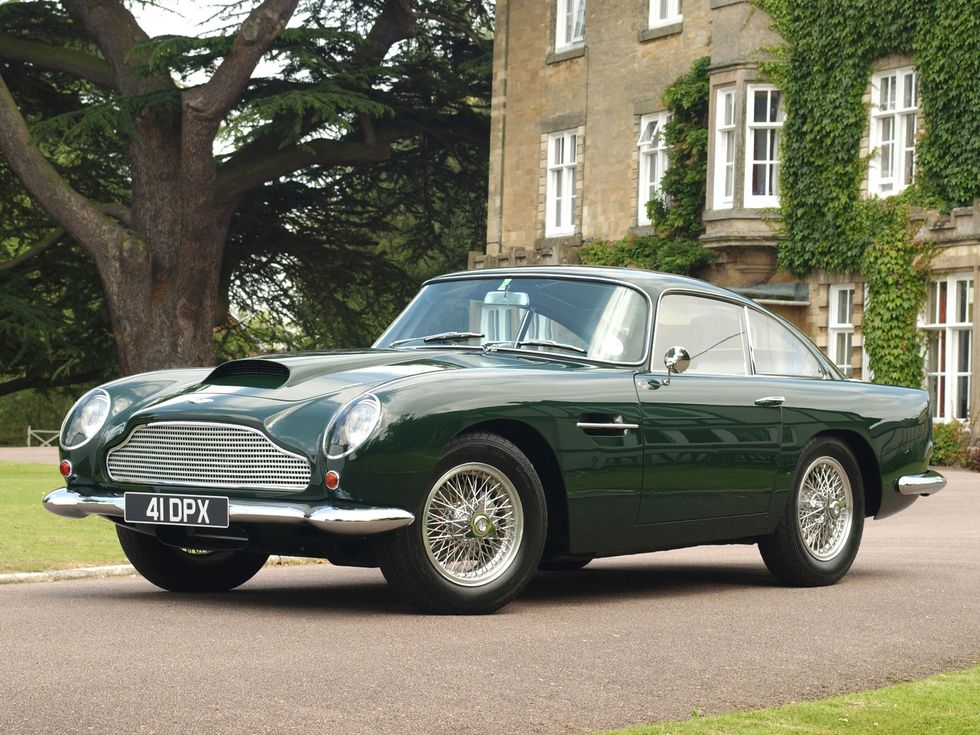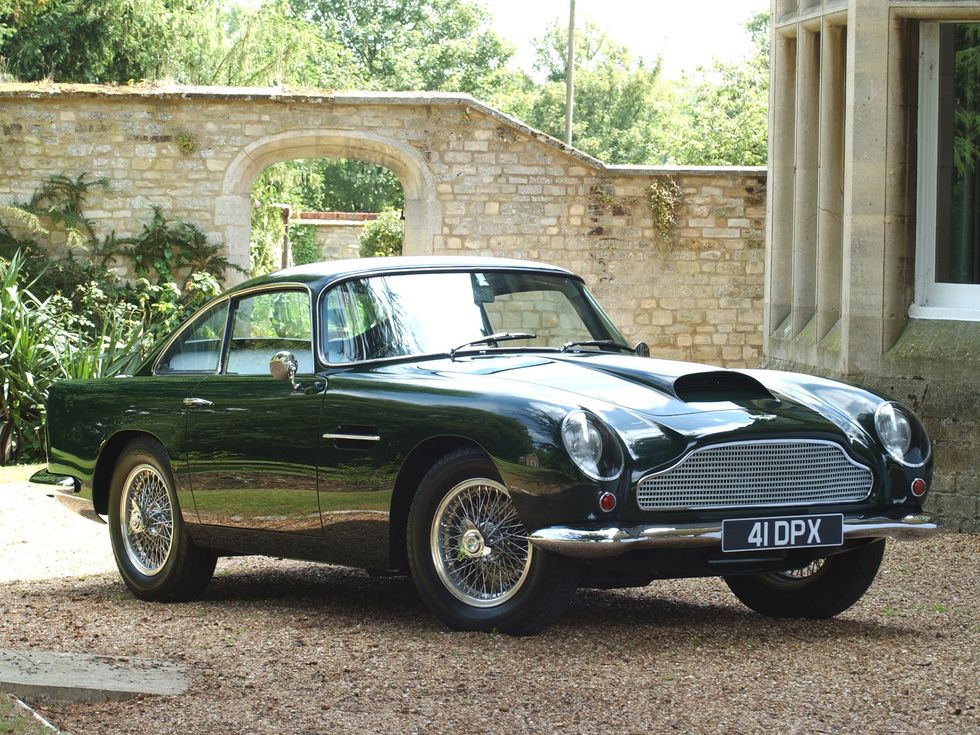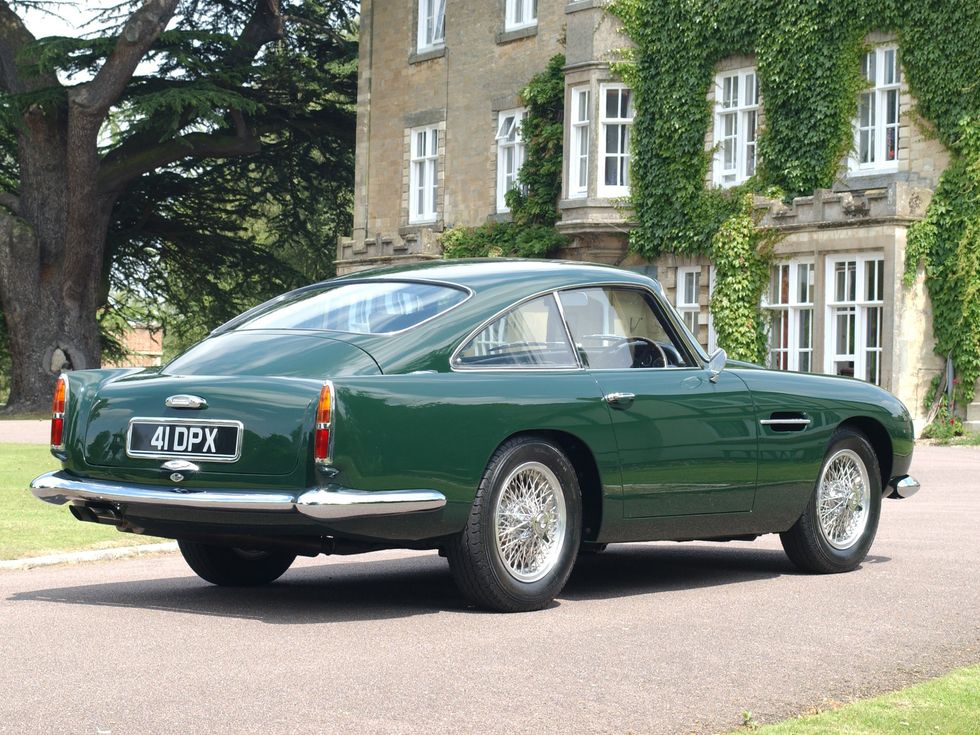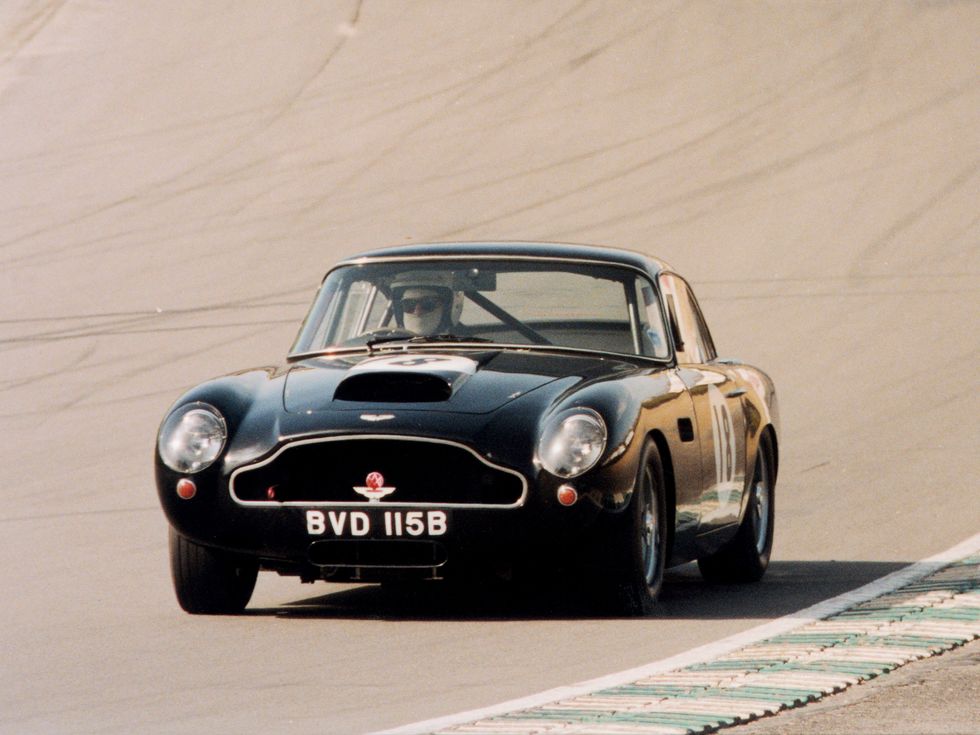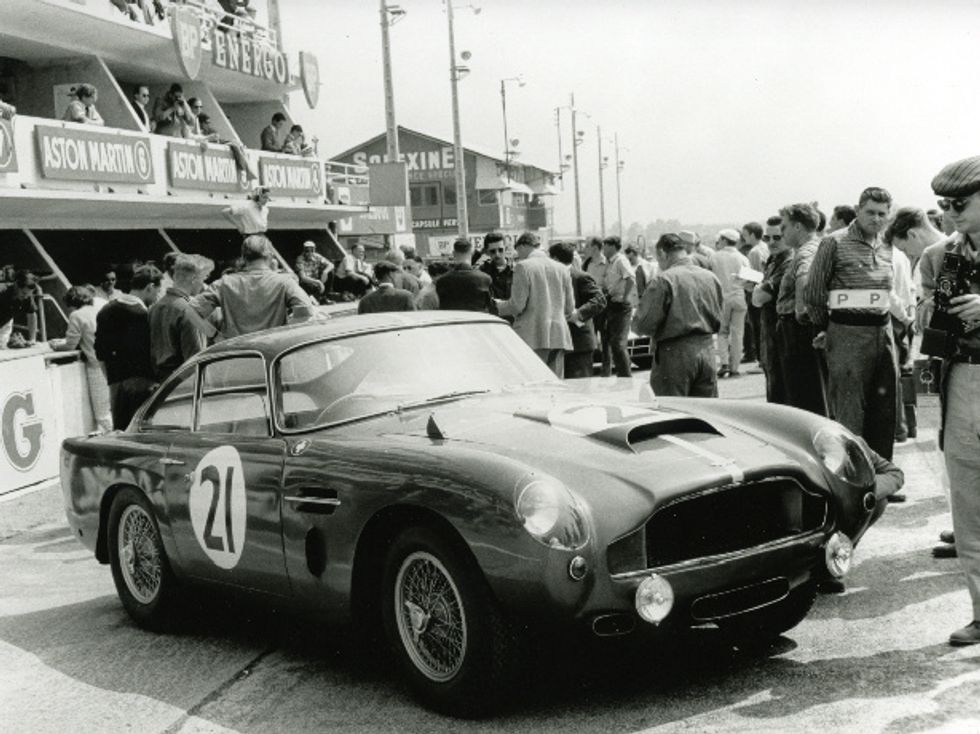 No. 4 - Aston Martin DB5
Photo courtesy of Aston Martin
The Aston Martin DB5 is the first road-going vehicle by the manufacturer to have a 4.0-liter version of Tadek Marek's twin-cam straight-six engine. That power plant was first seen in the Lagonda Rapide and the DP215 race car. It was capable of getting up to 150 mph.
The DB5's owner's manual cautioned the driver: "It is respectfully suggested that the car be driven with extra care until the owner has become thoroughly attuned to its high level of performance … When the response of the car has been measured, it will be proved that the car behaves impeccably and safely."
When it was tested, Motor magazine declared: "We can confirm the makers' implication that the DB5 is an acquired taste, perhaps even disappointing at first to some people, but once savoured to the full, never forgotten and almost impossible to replace."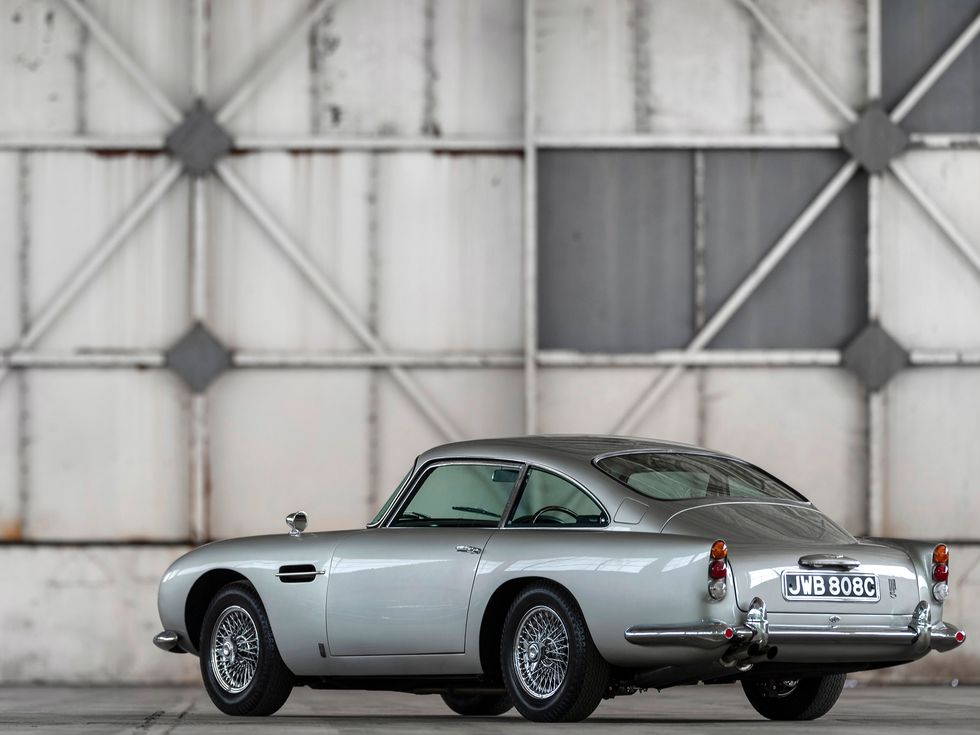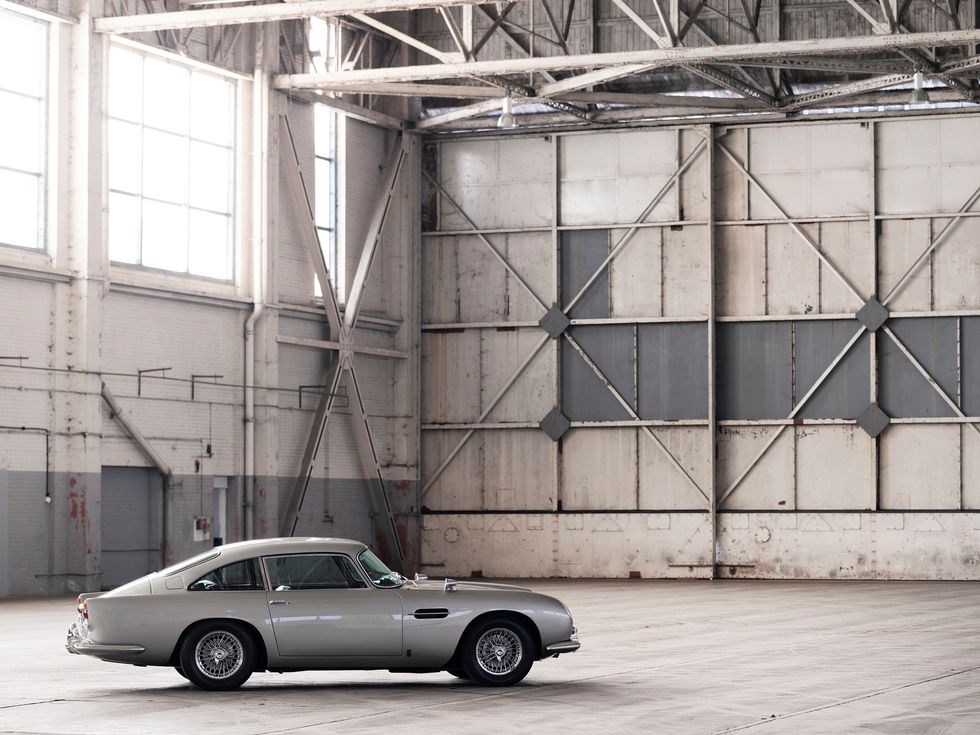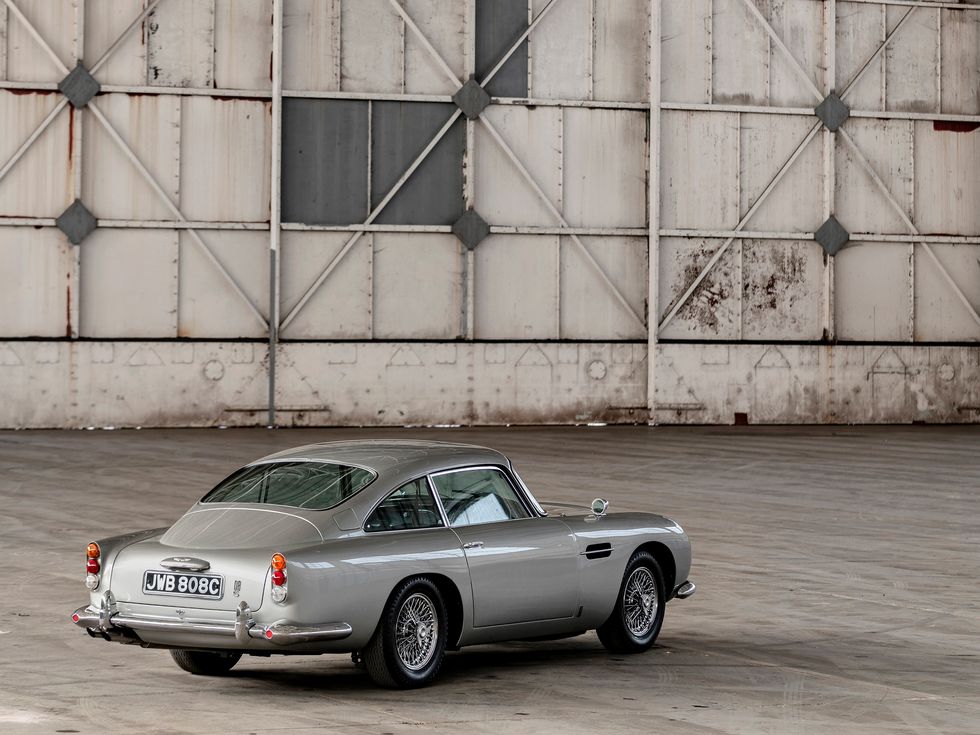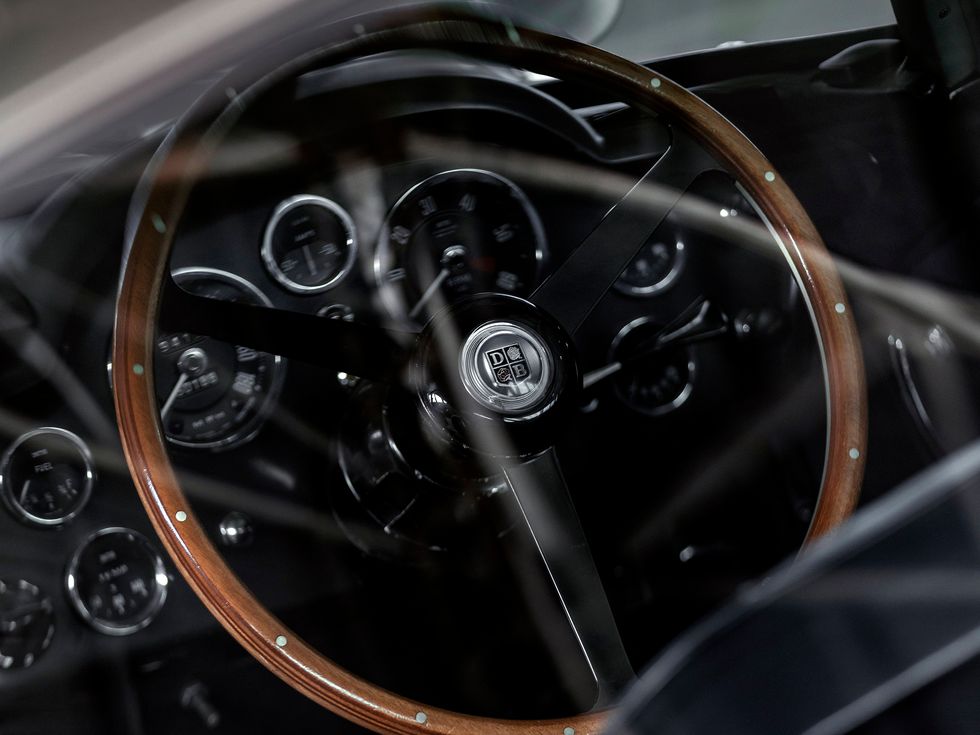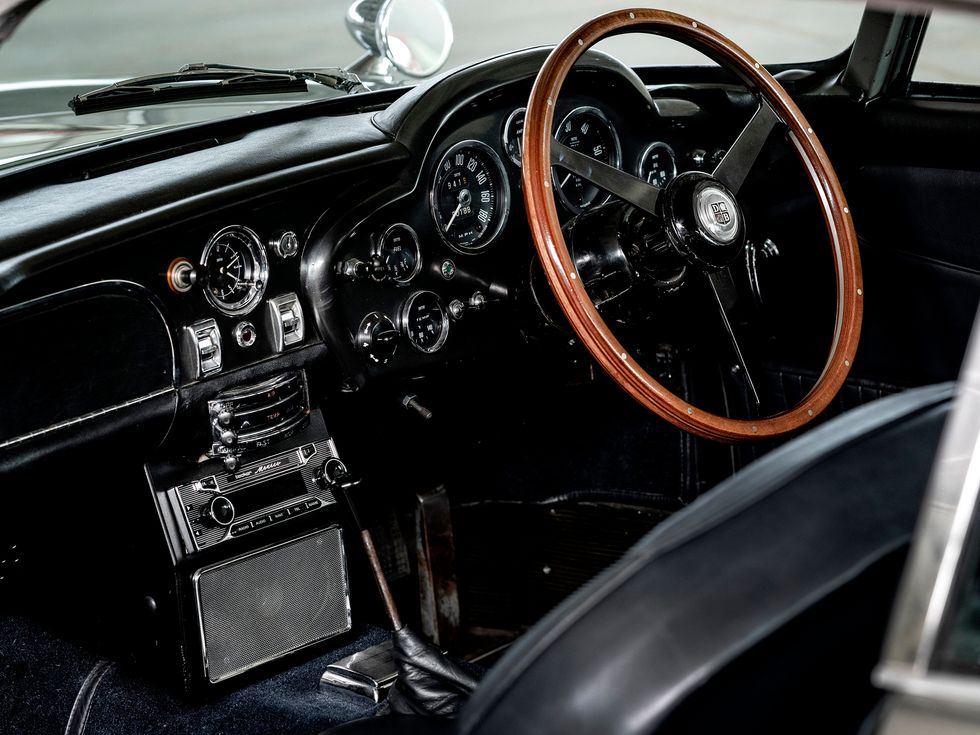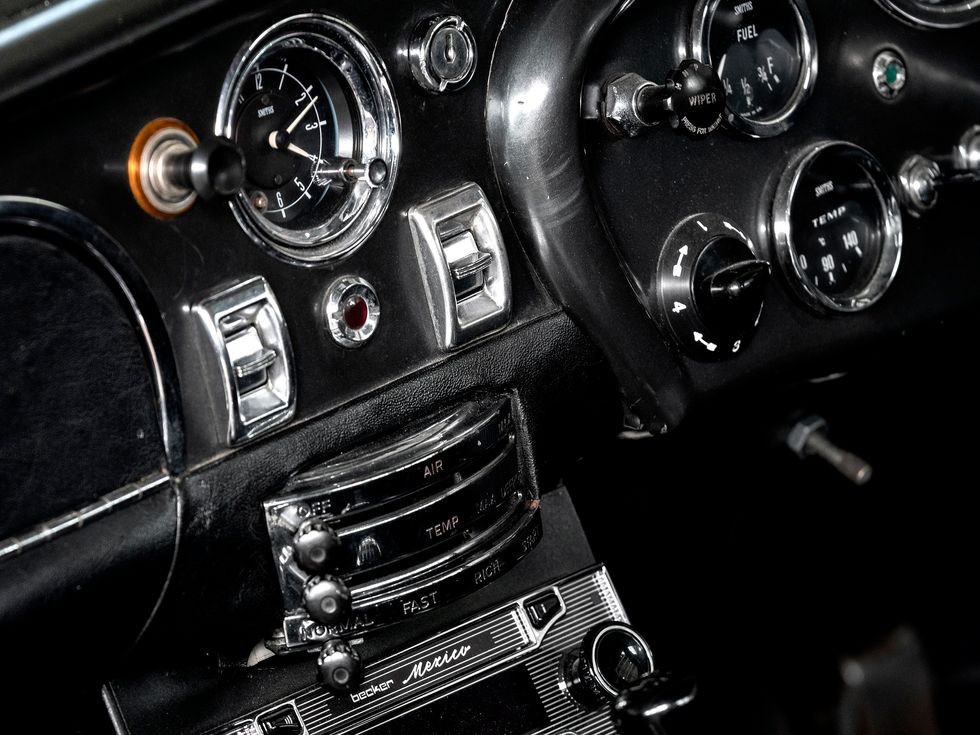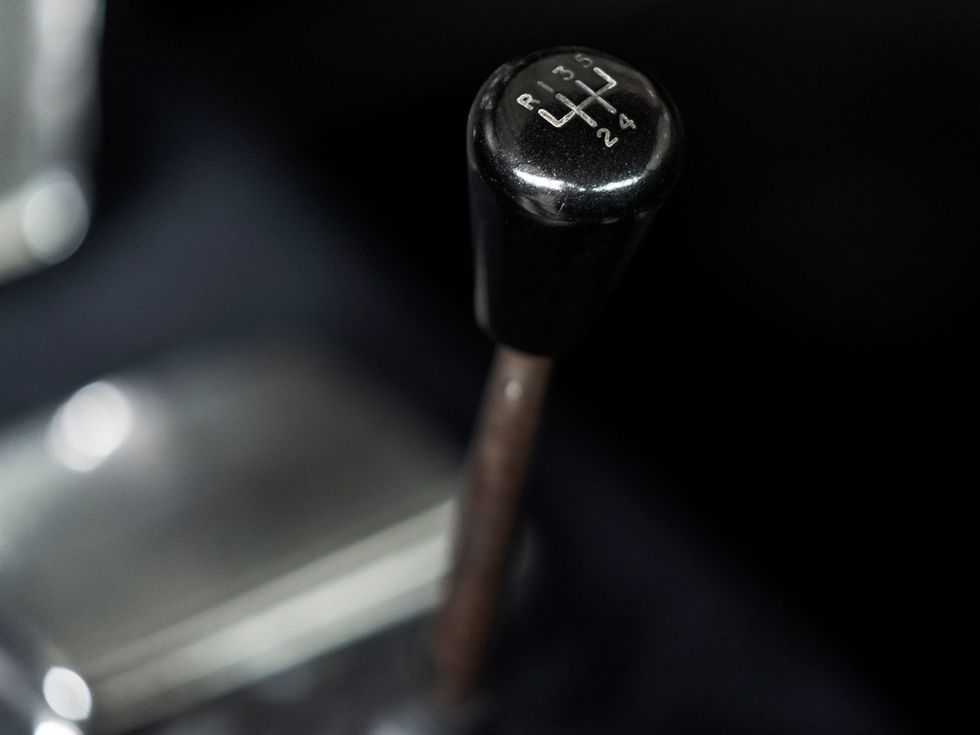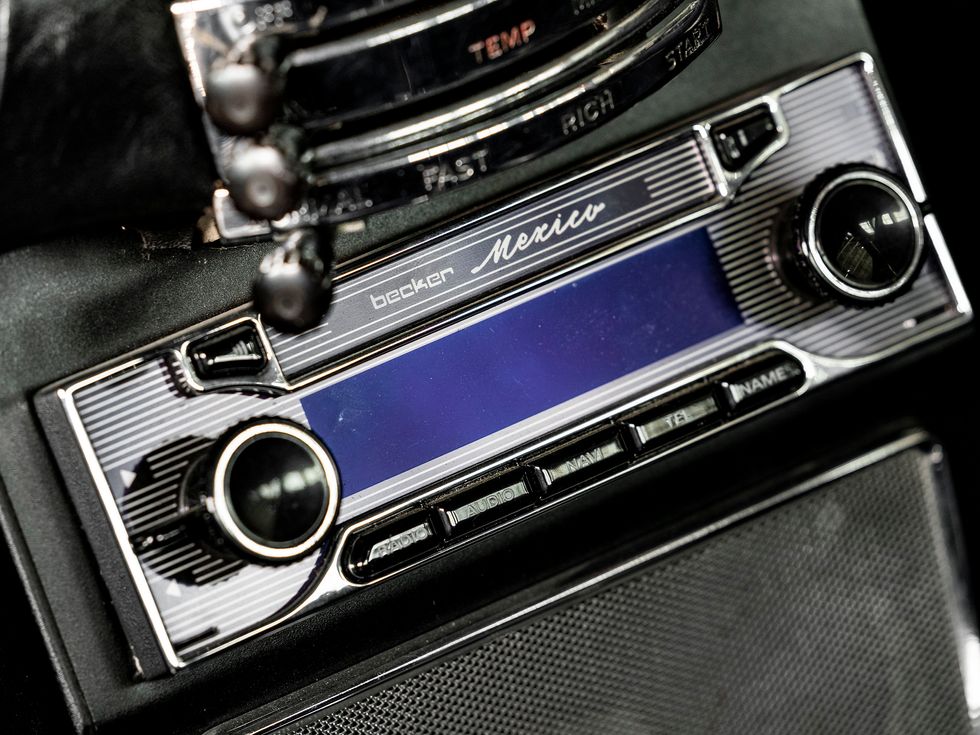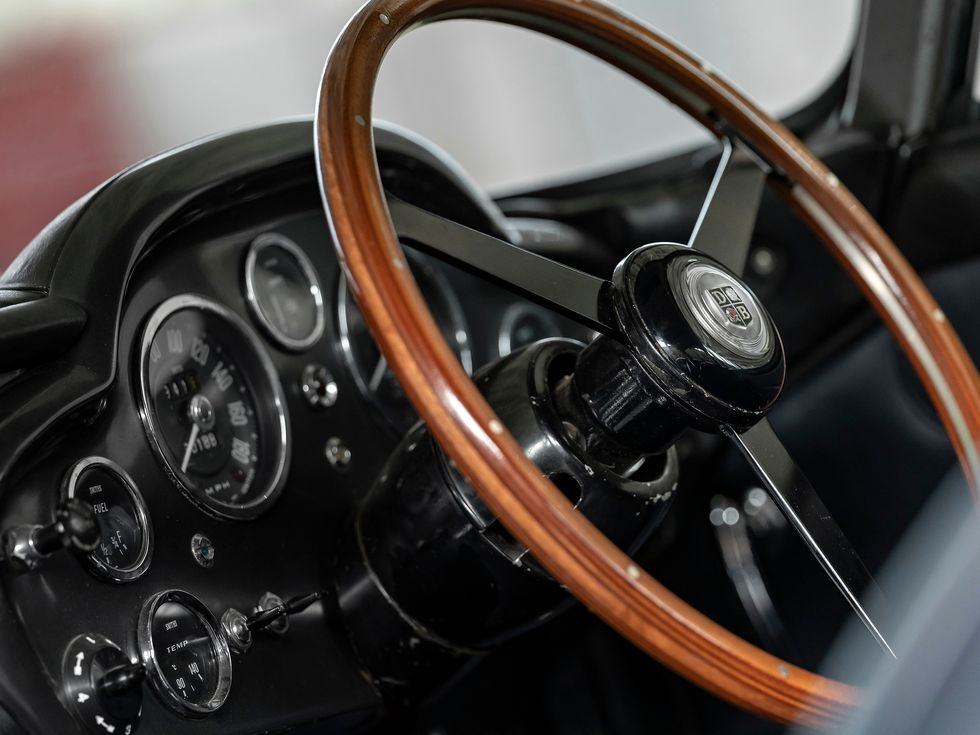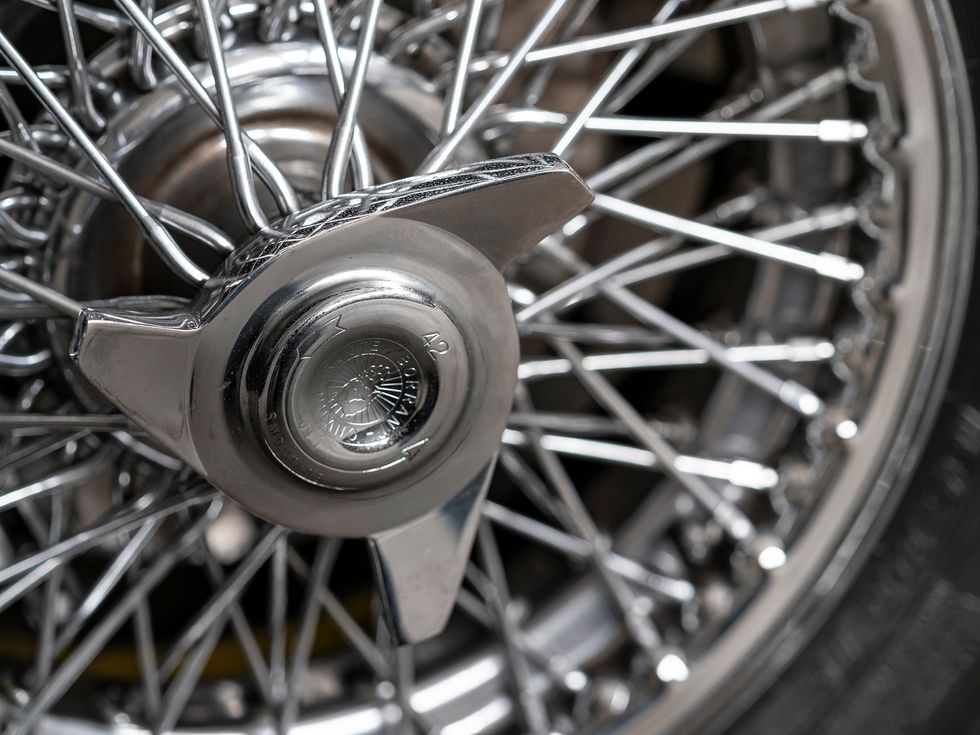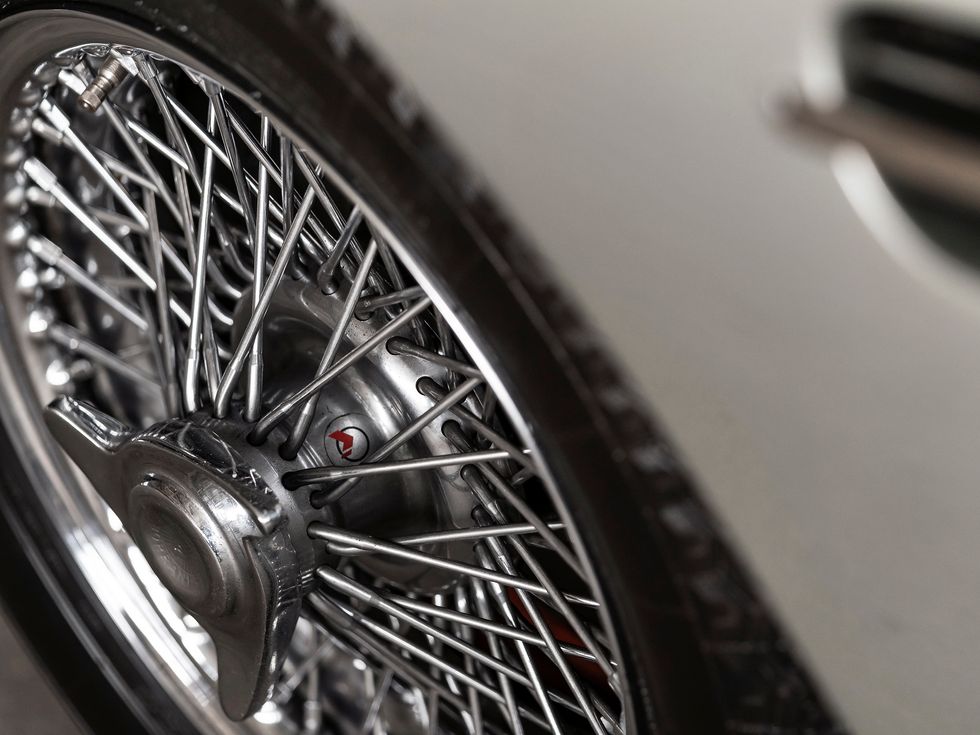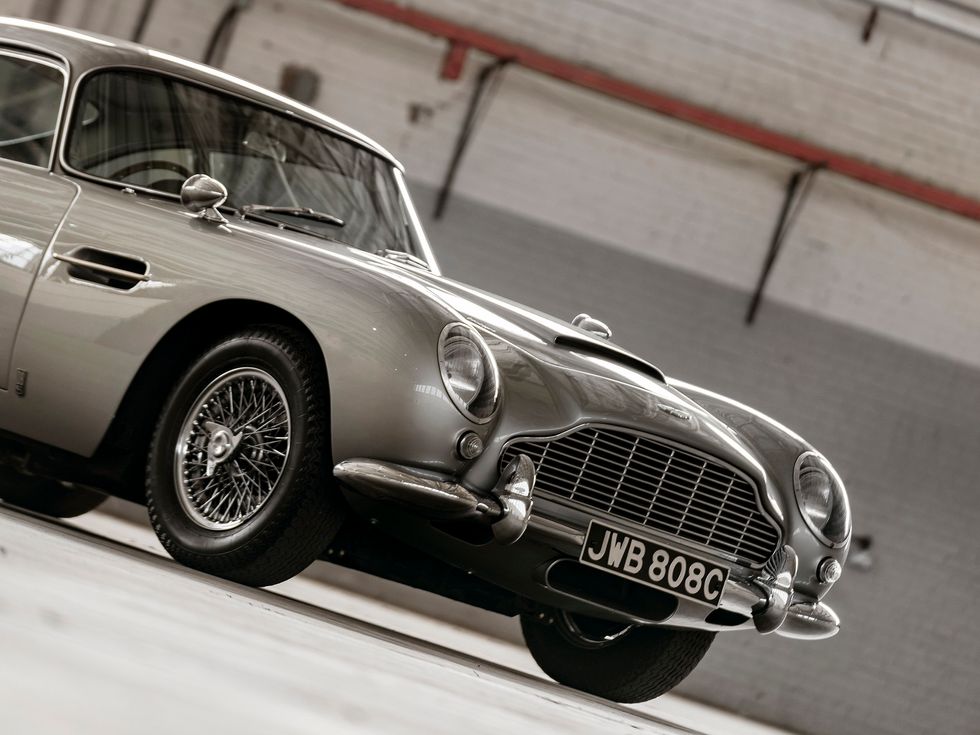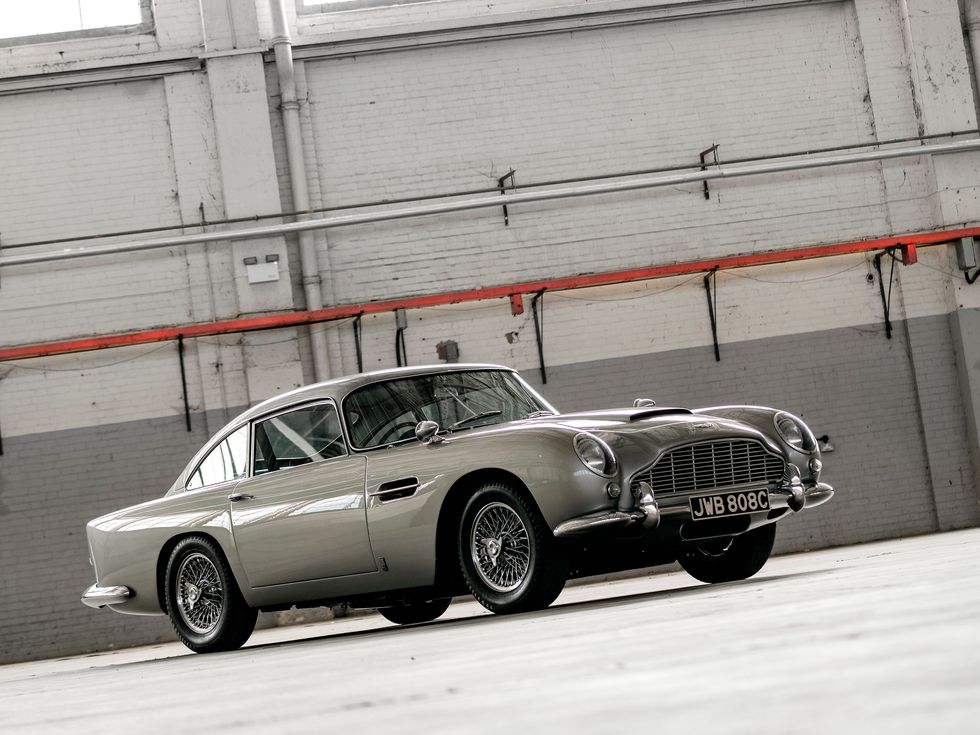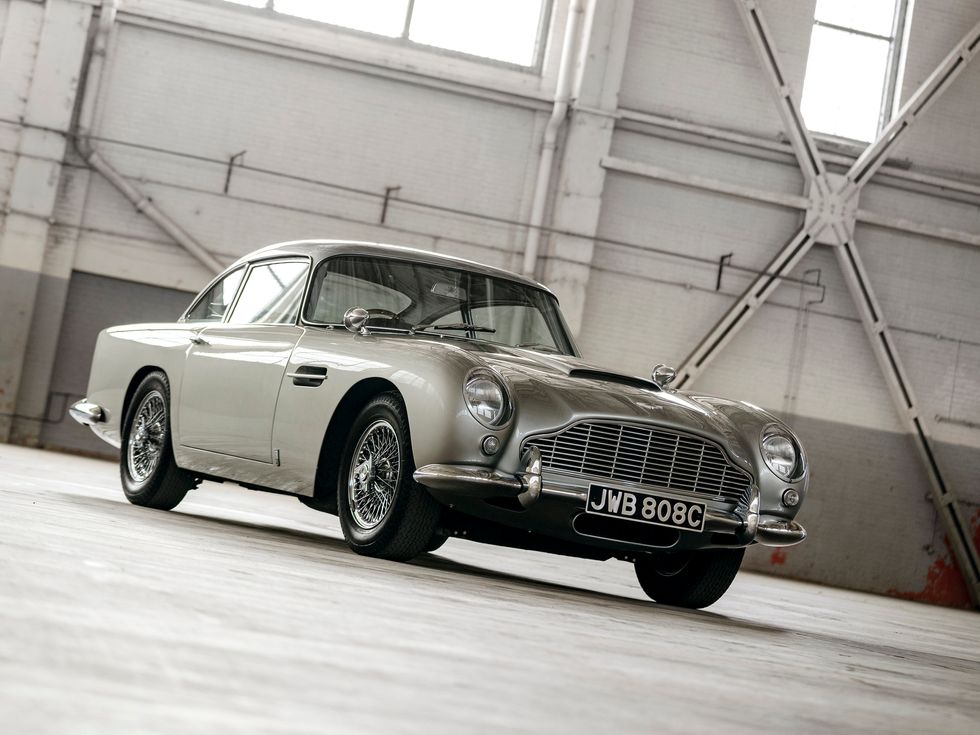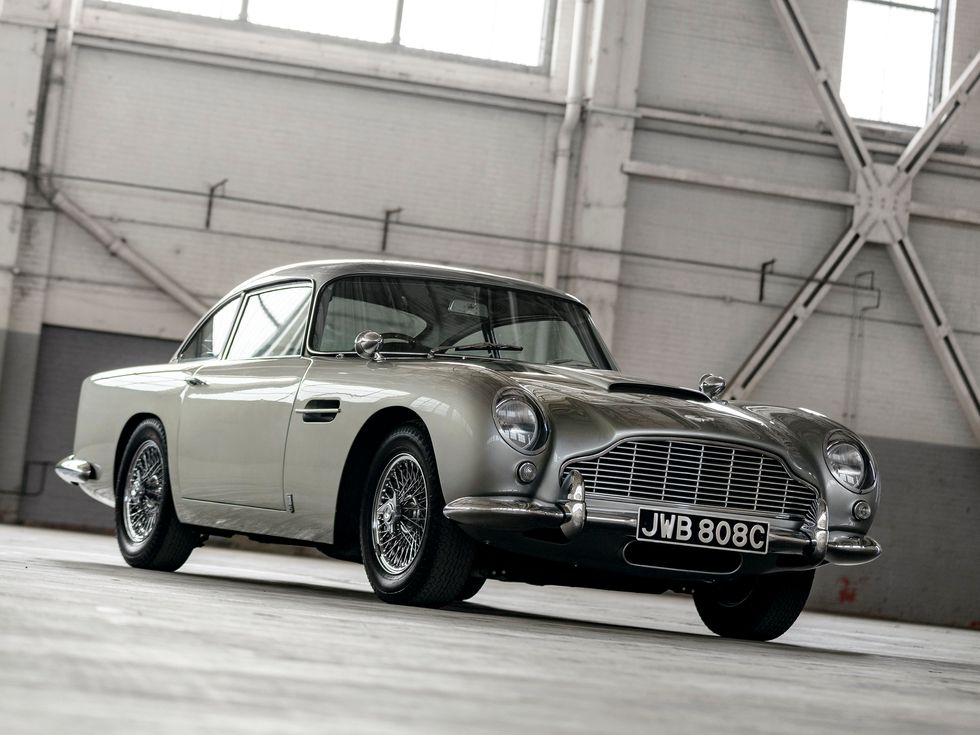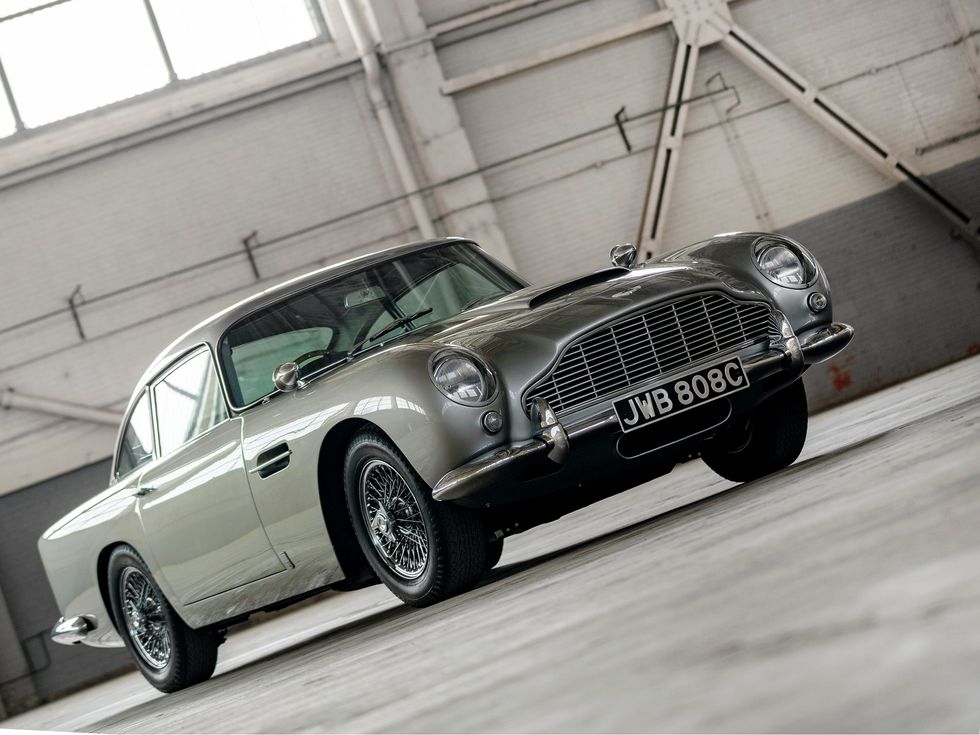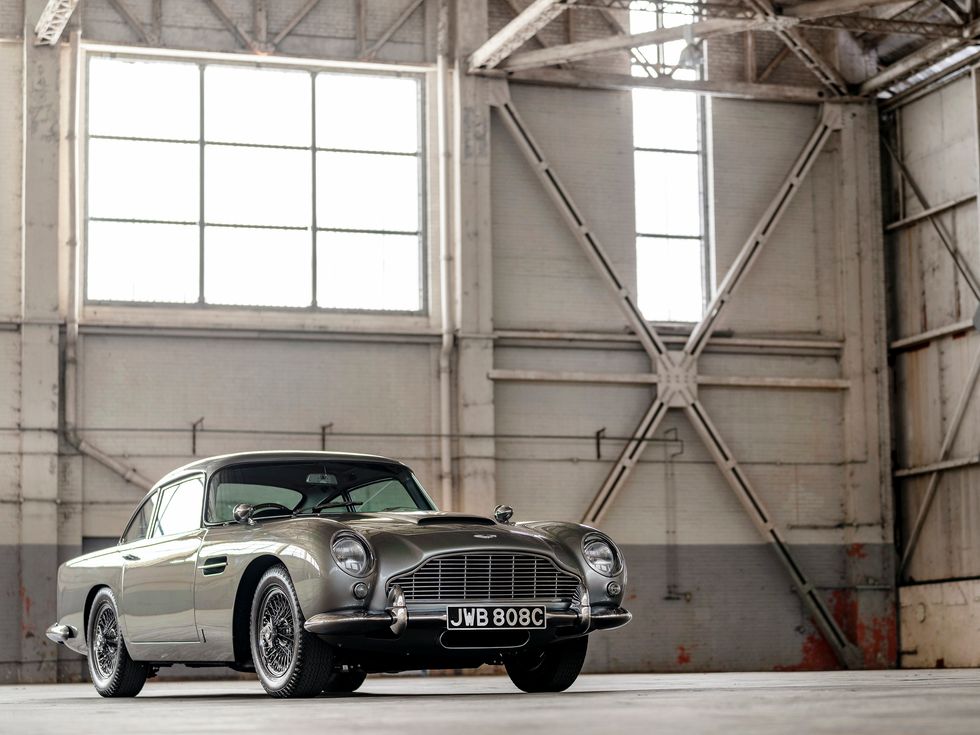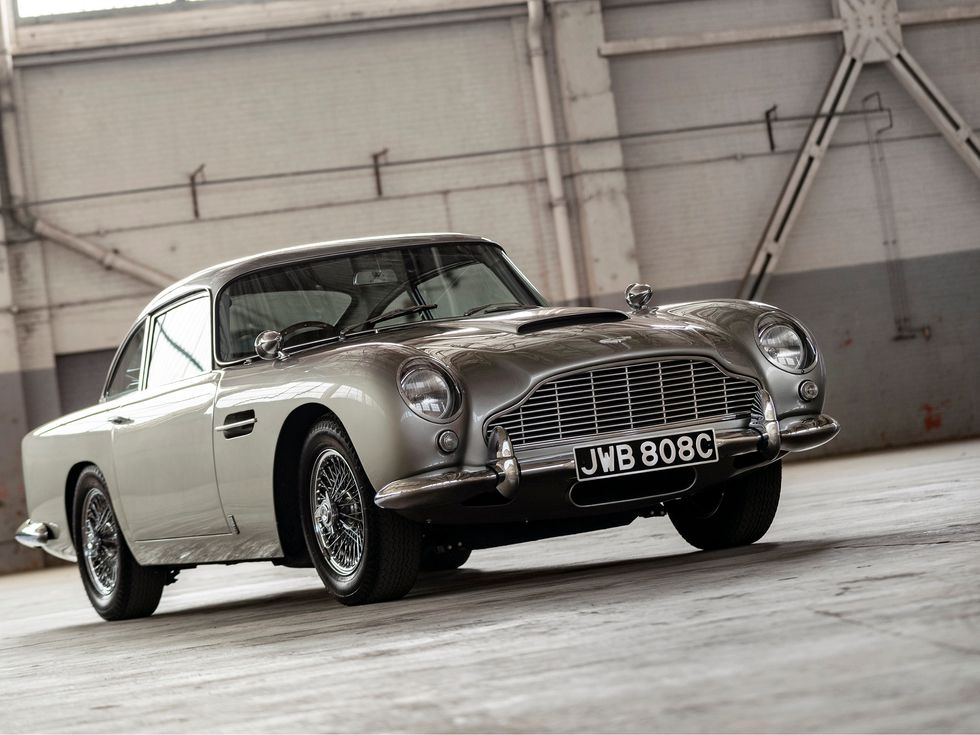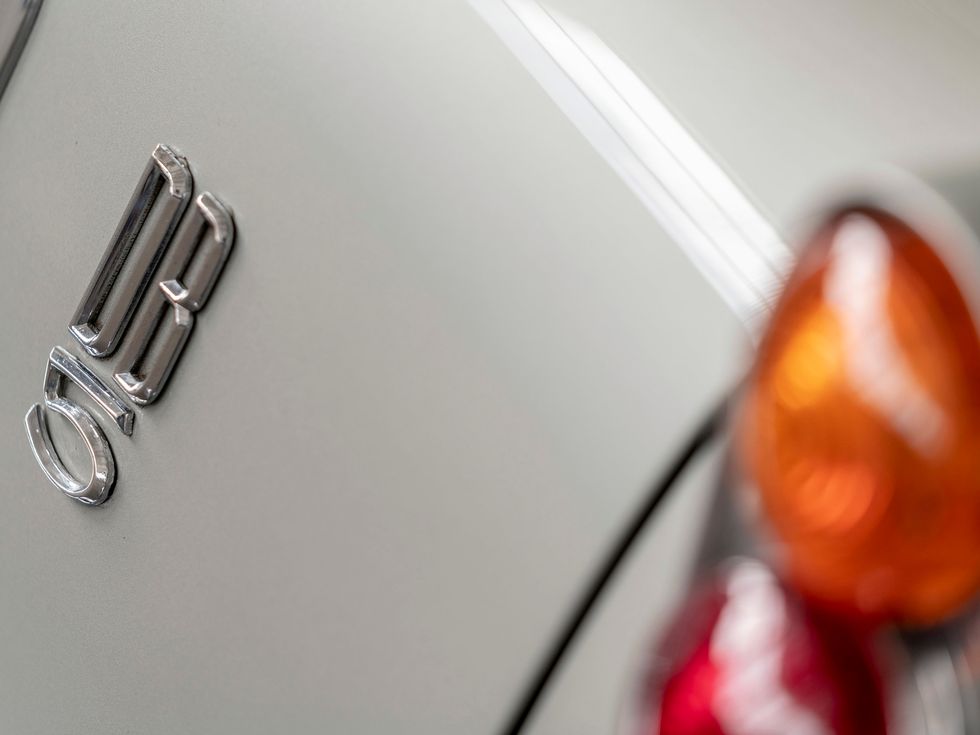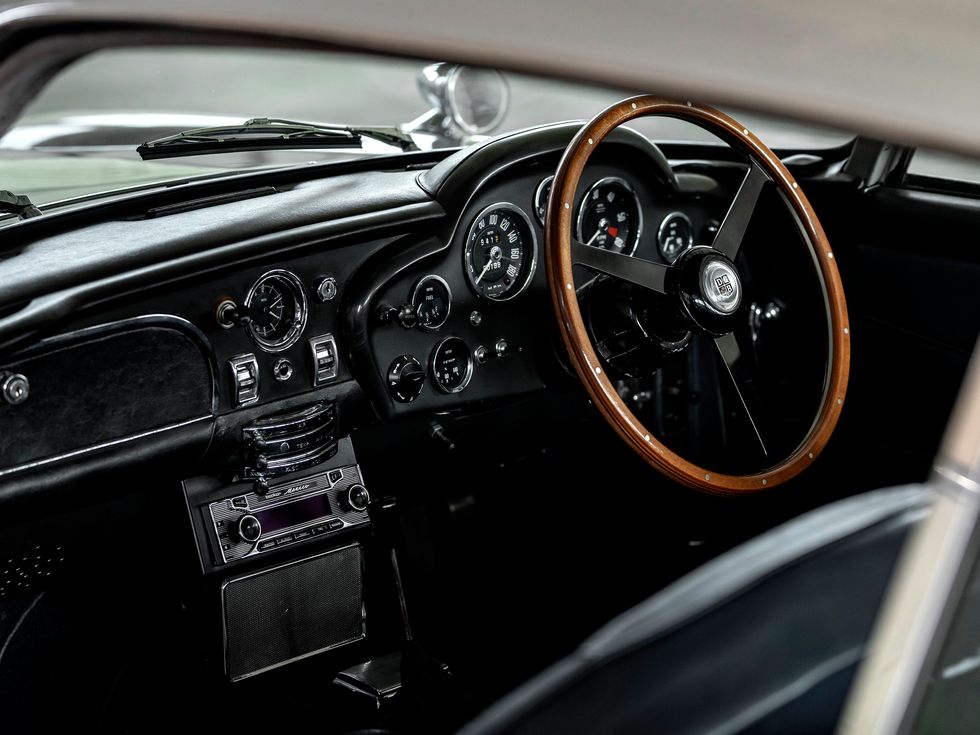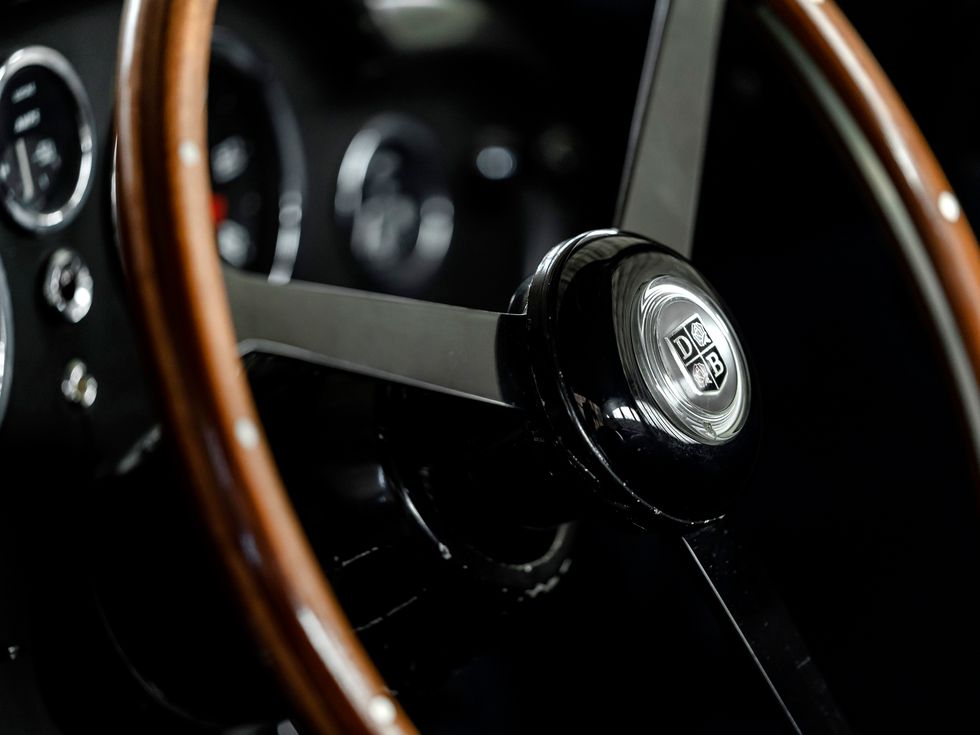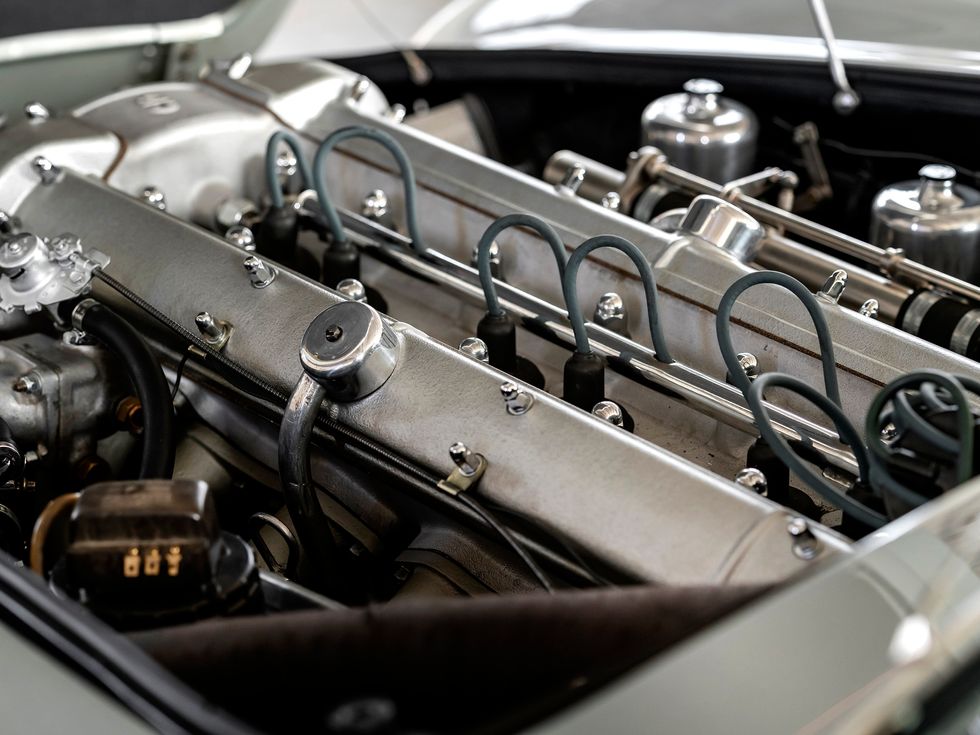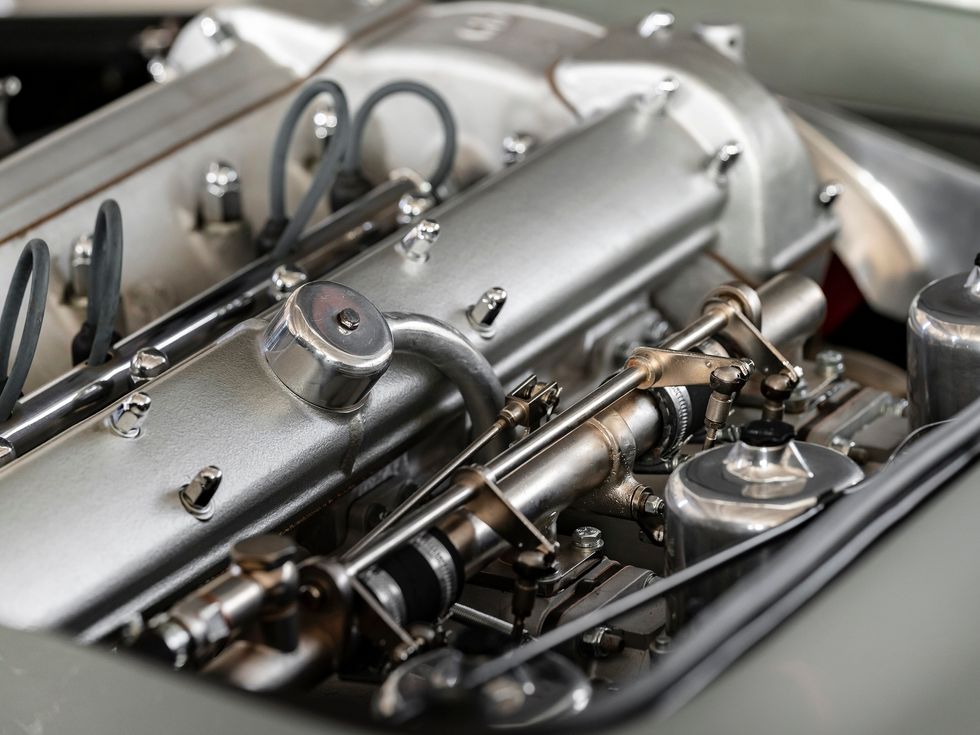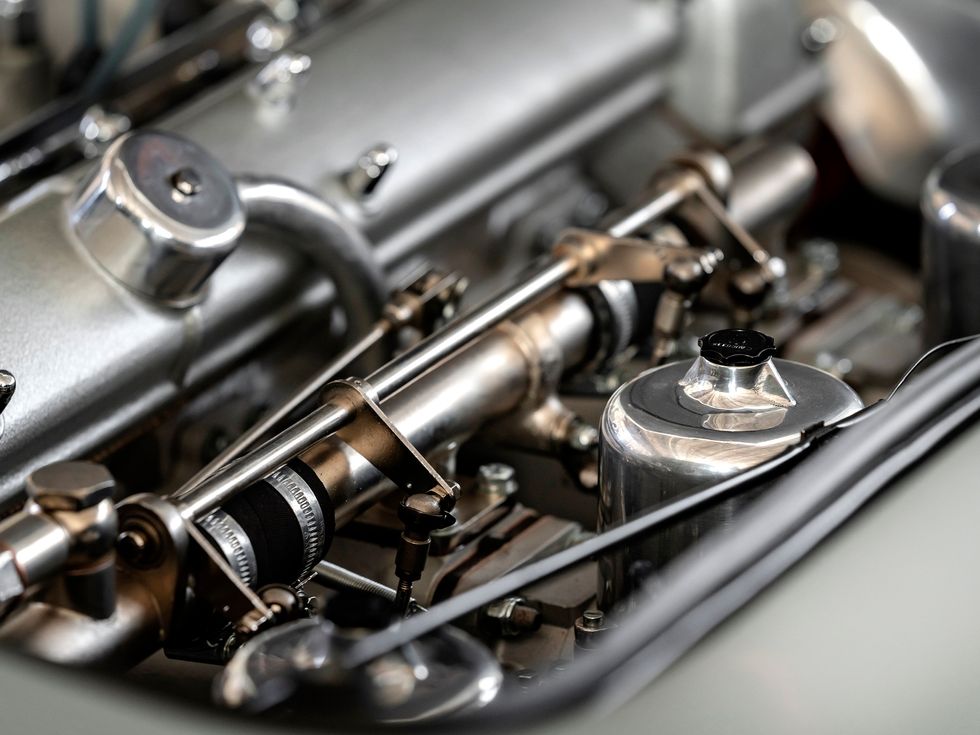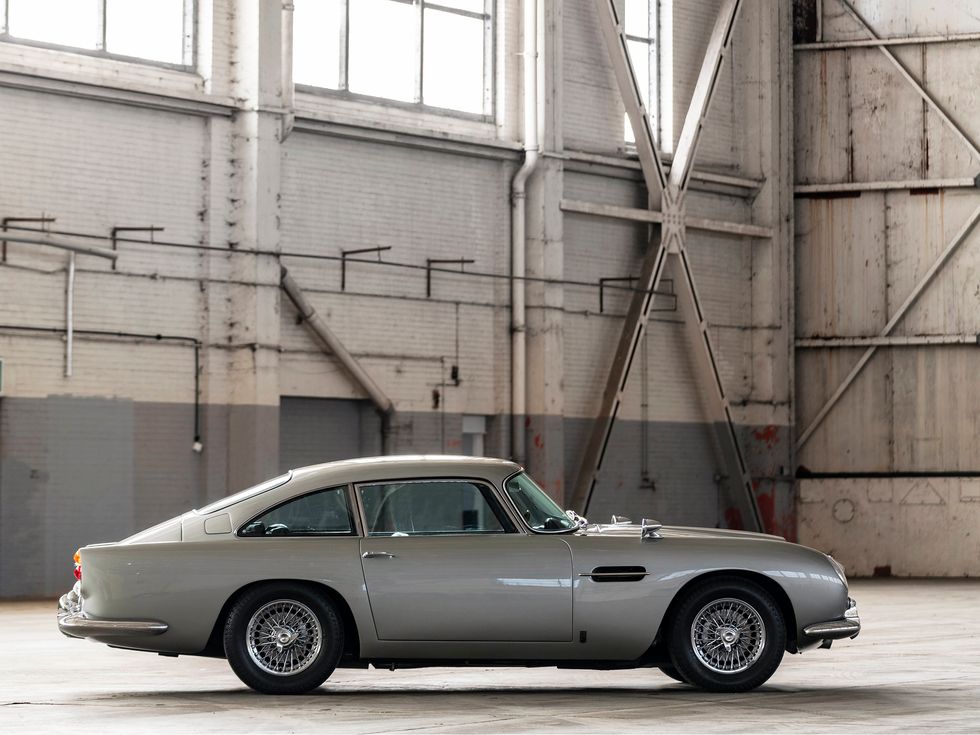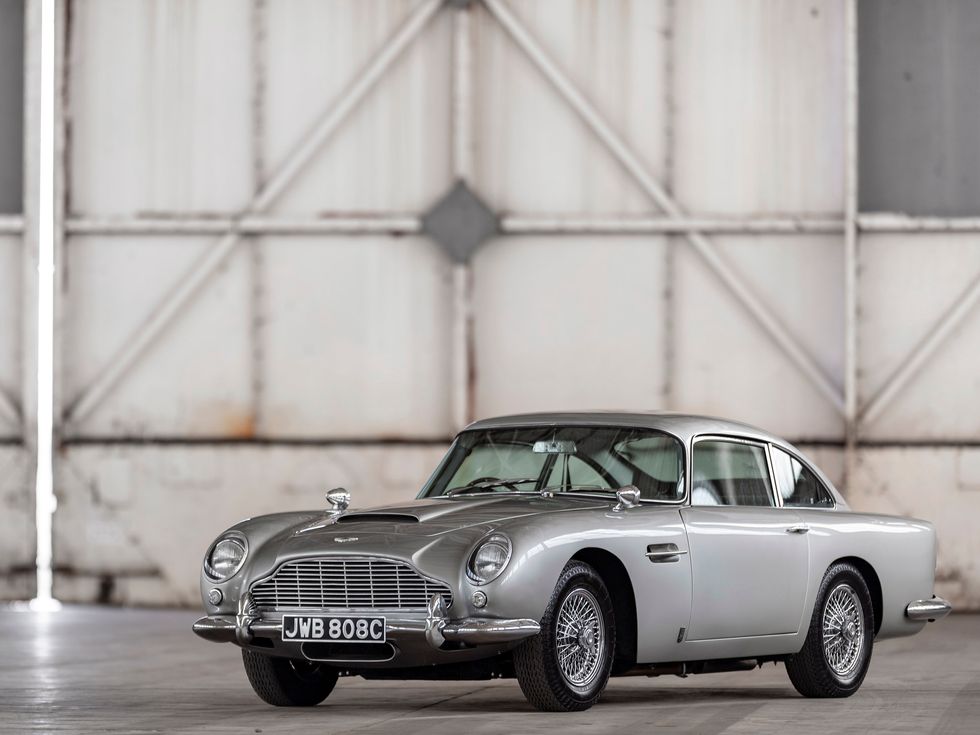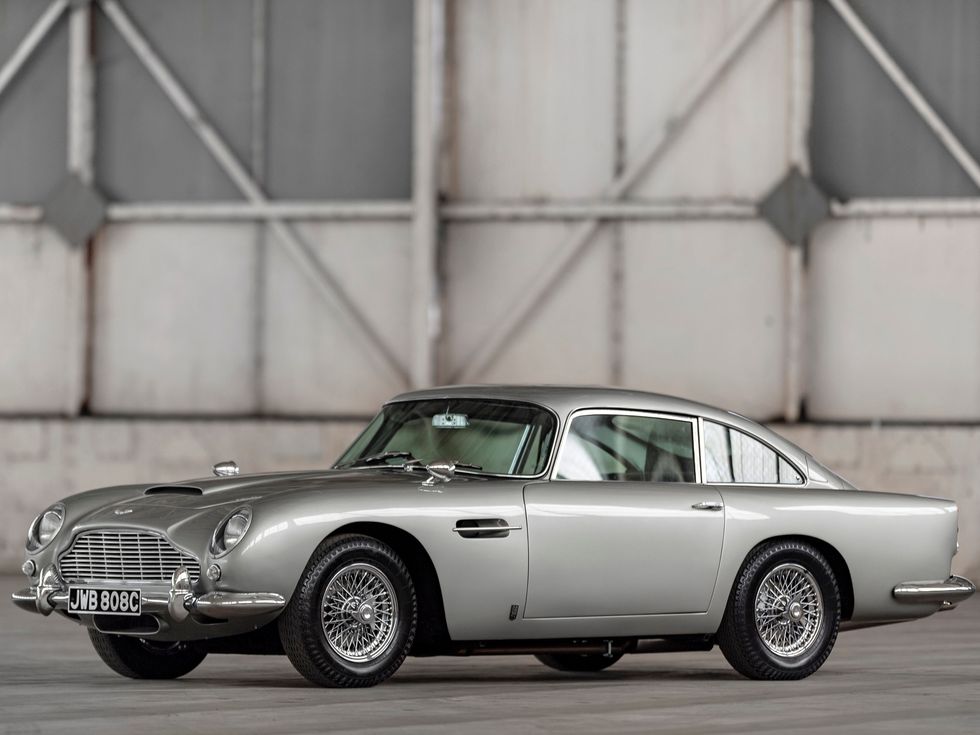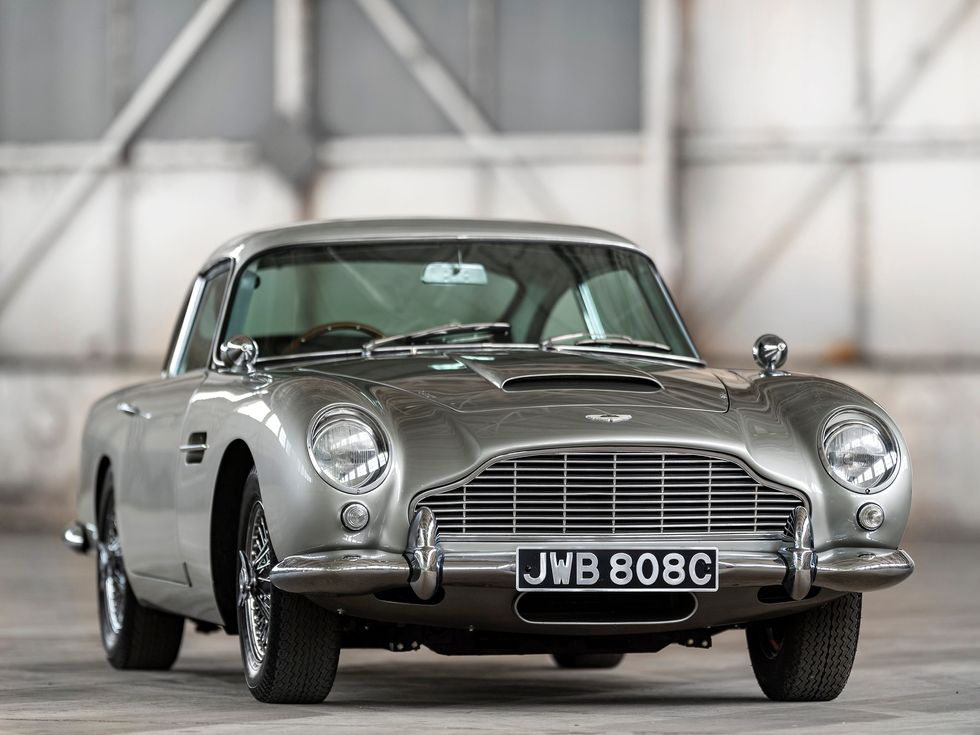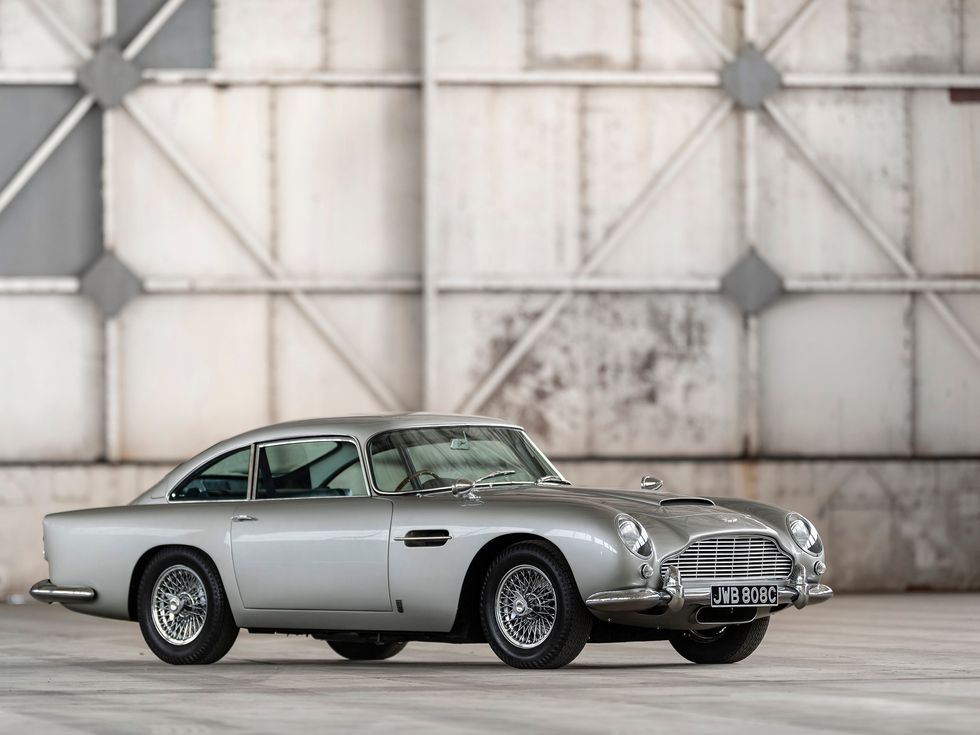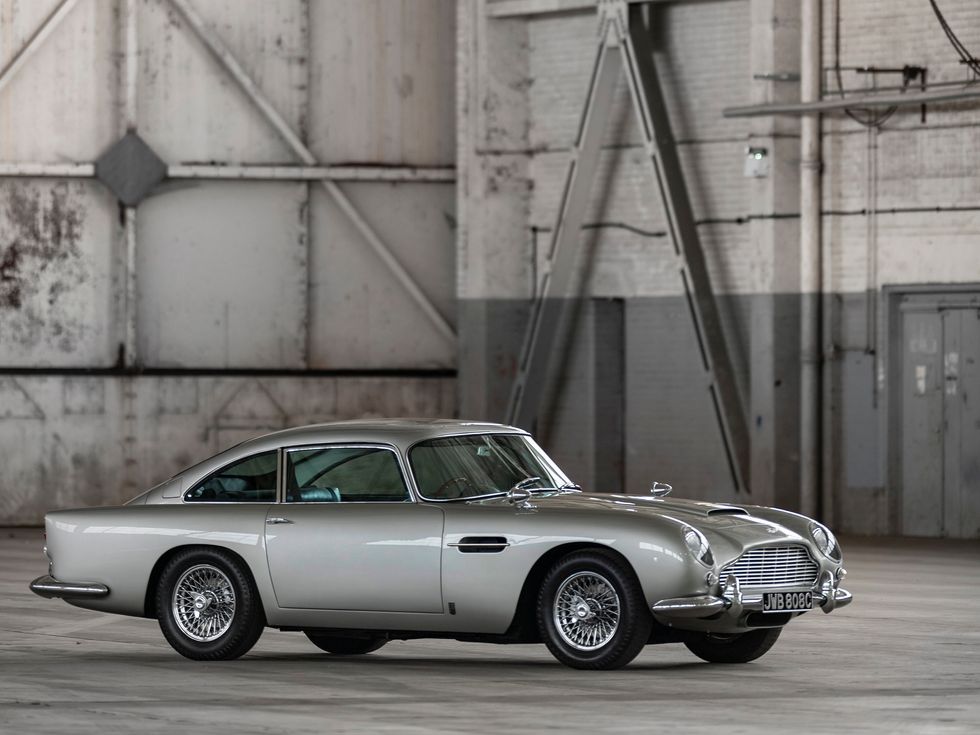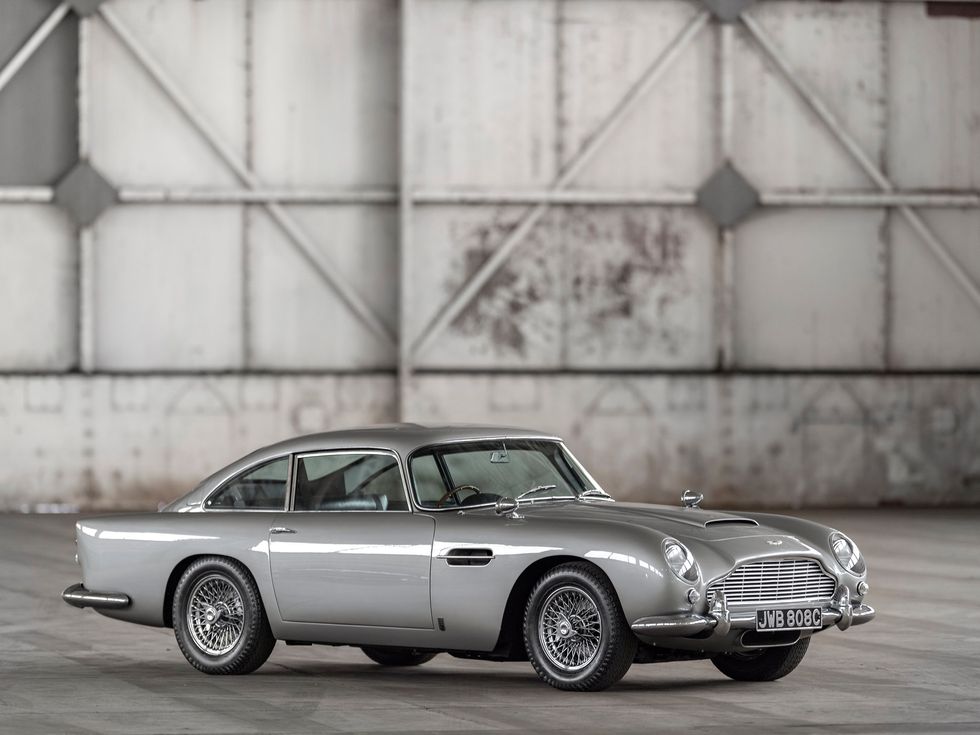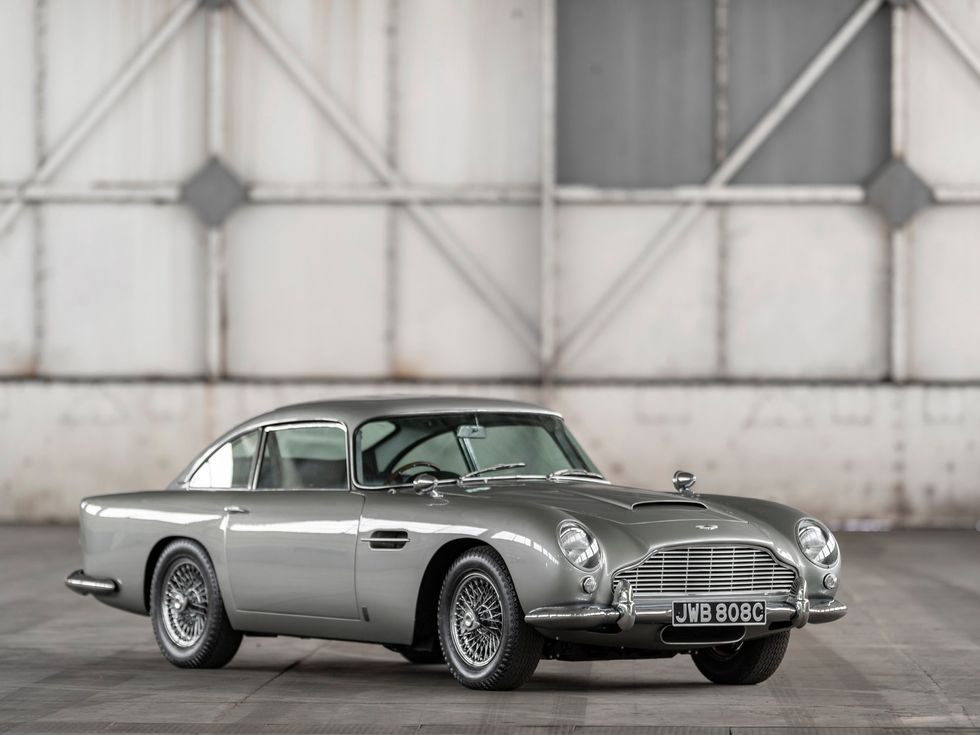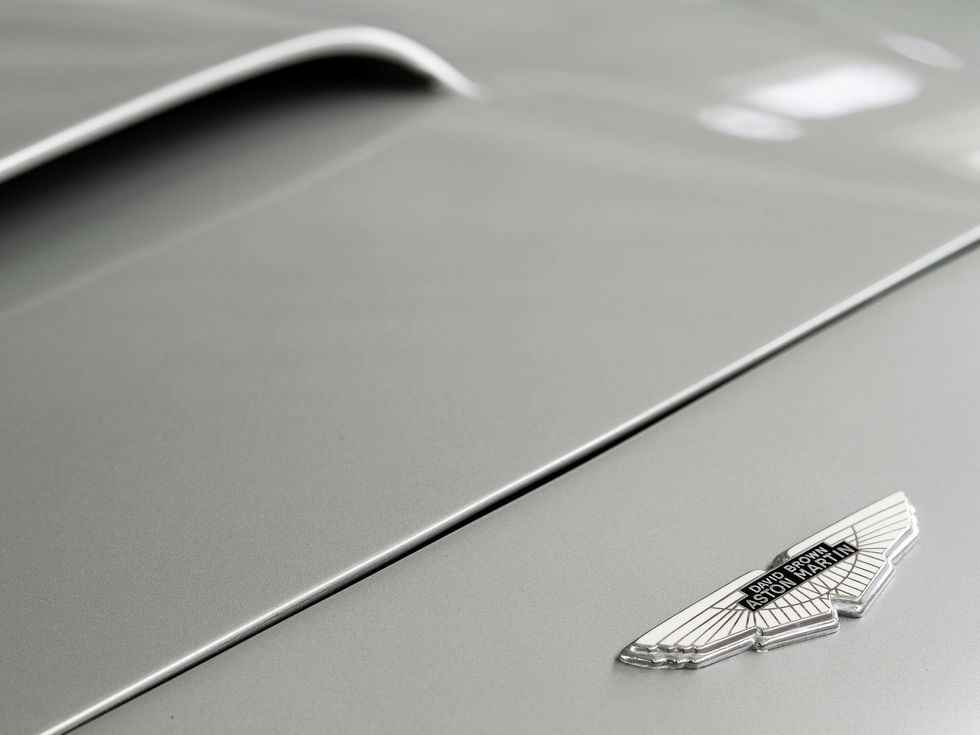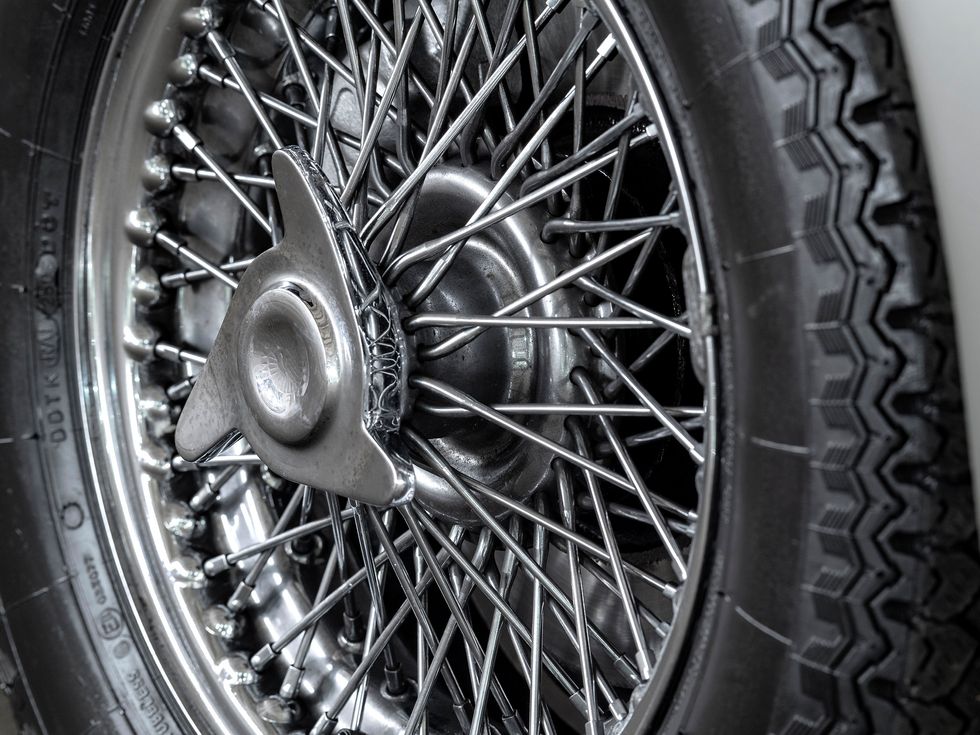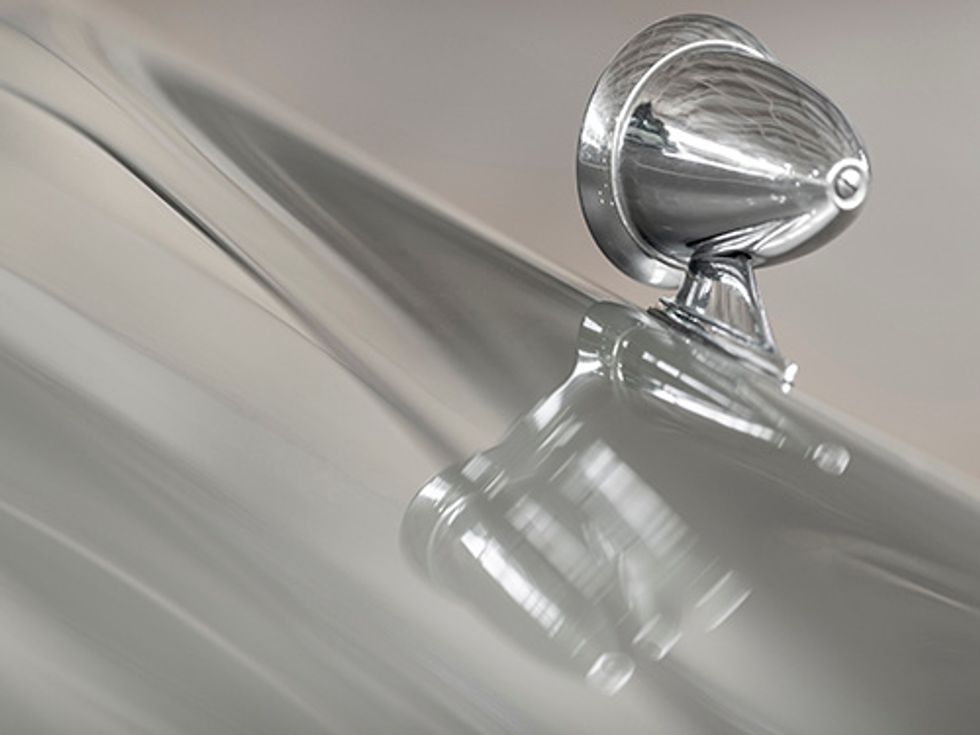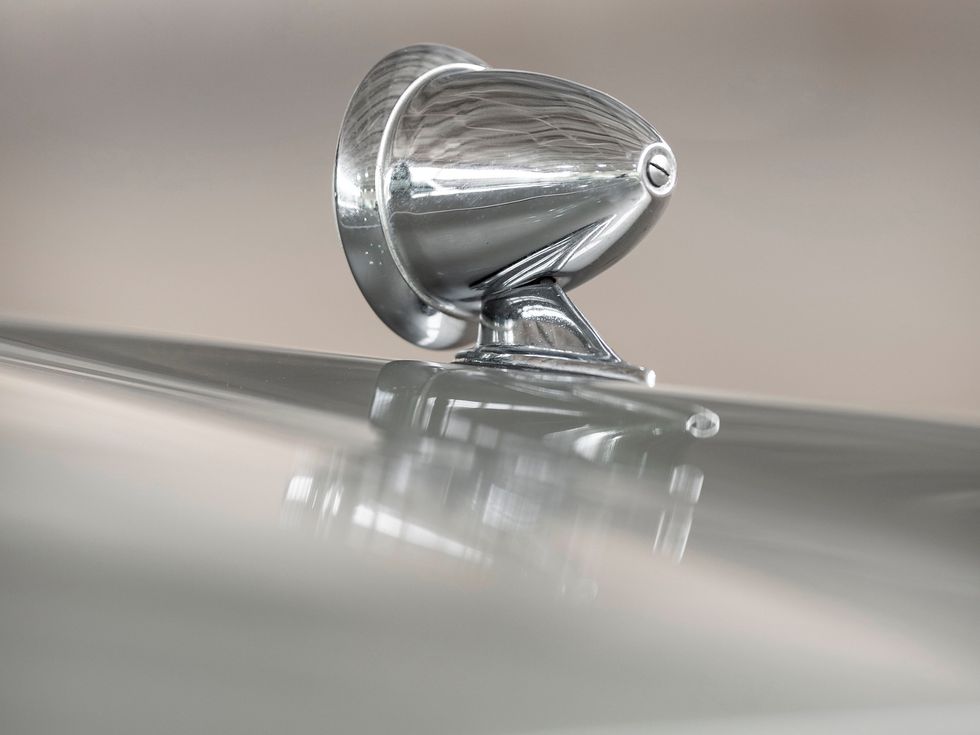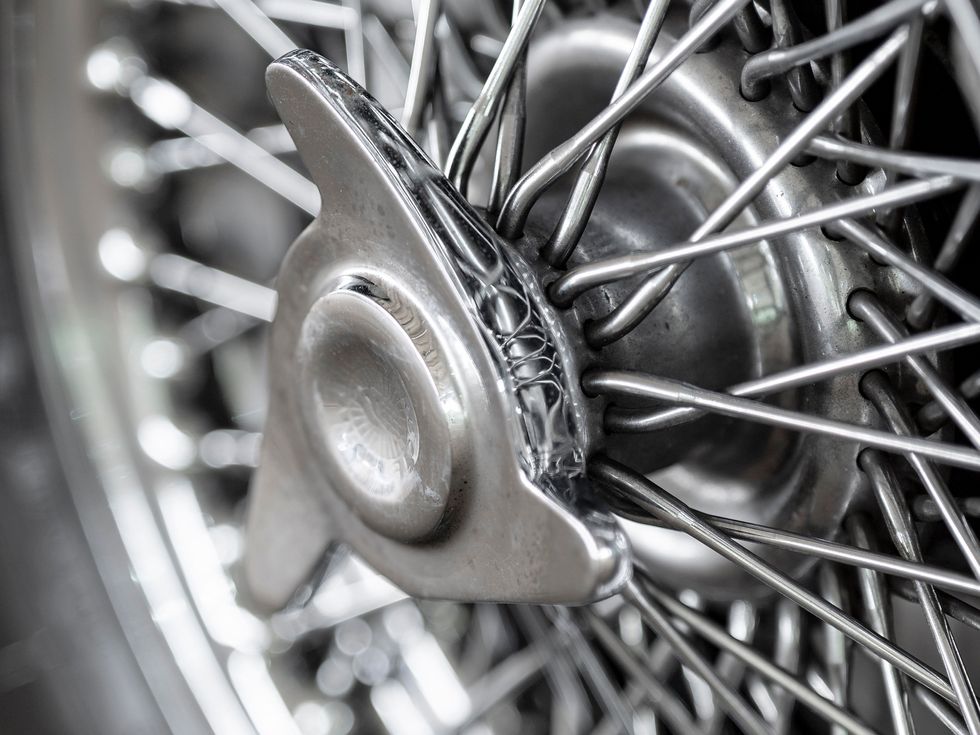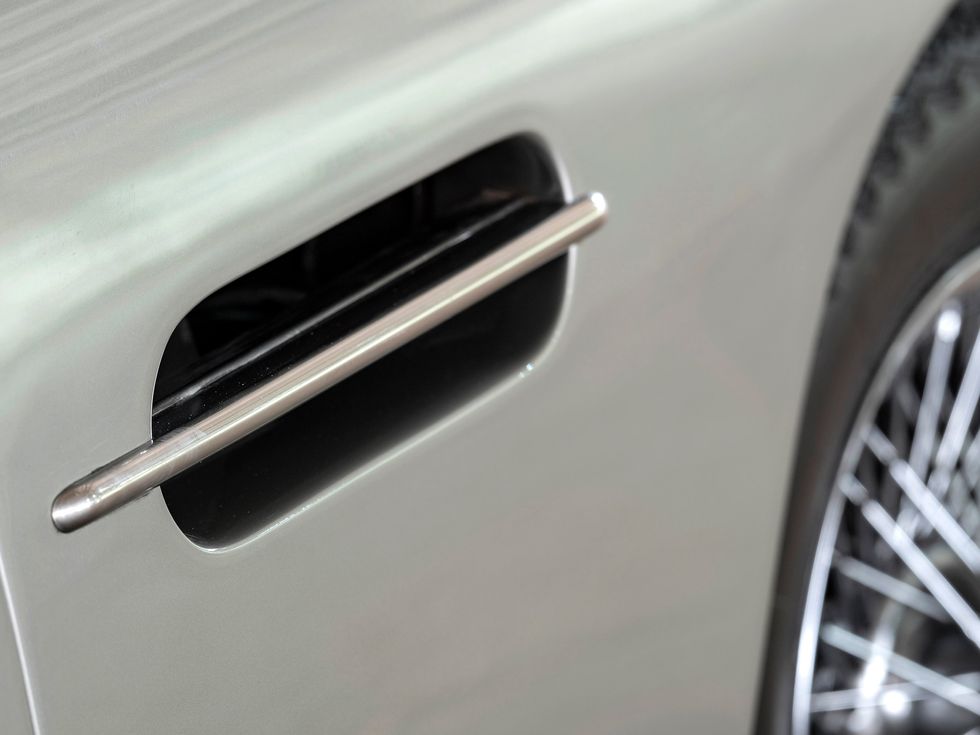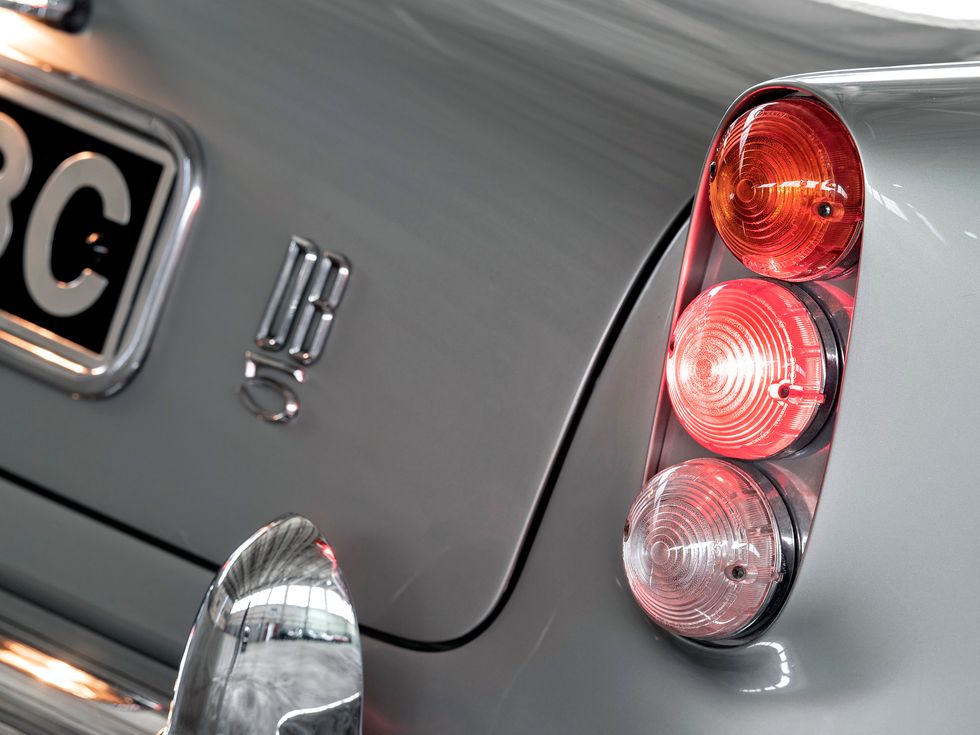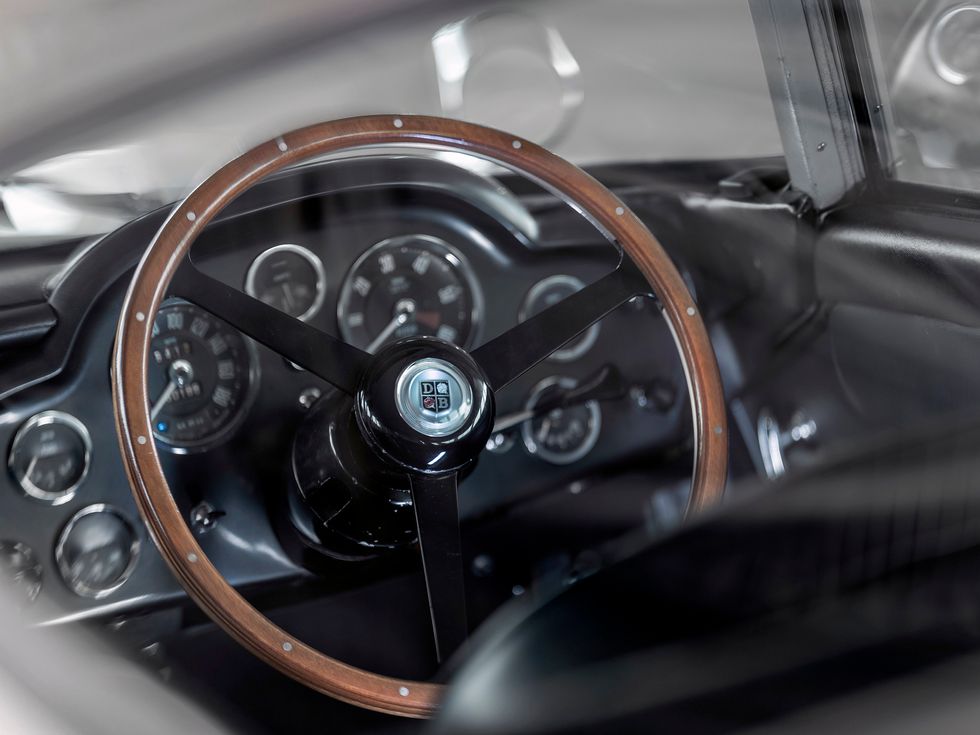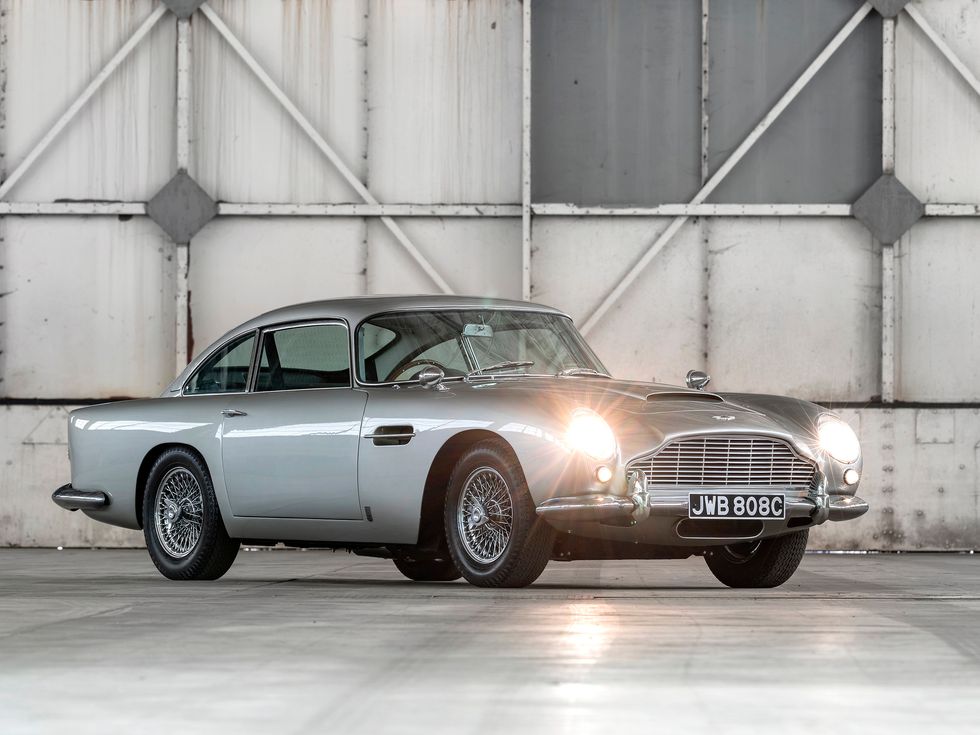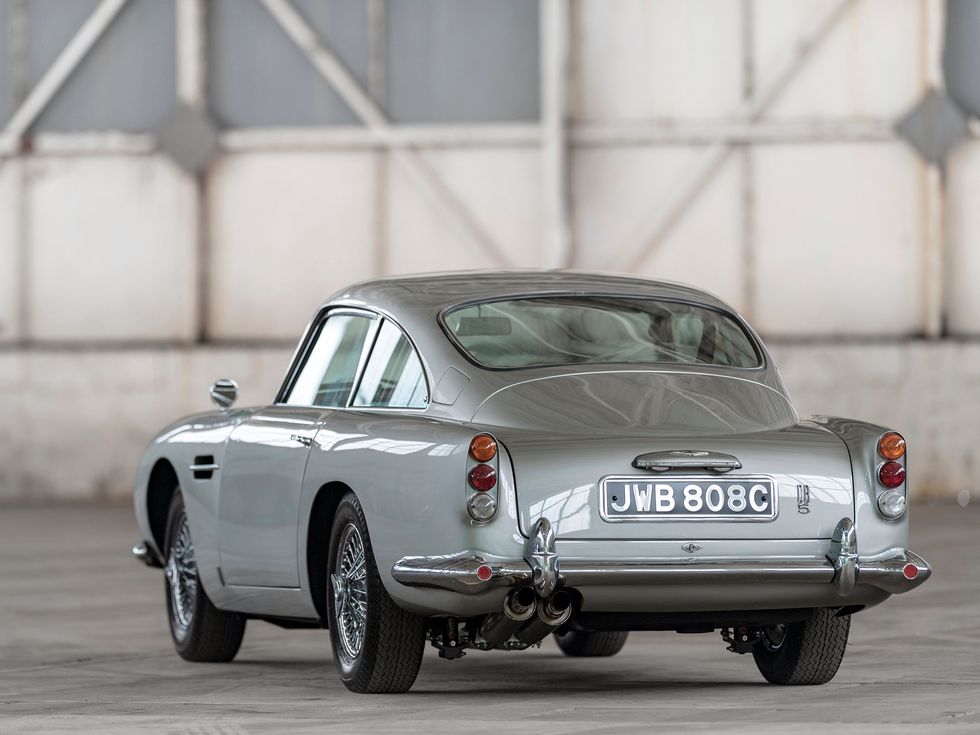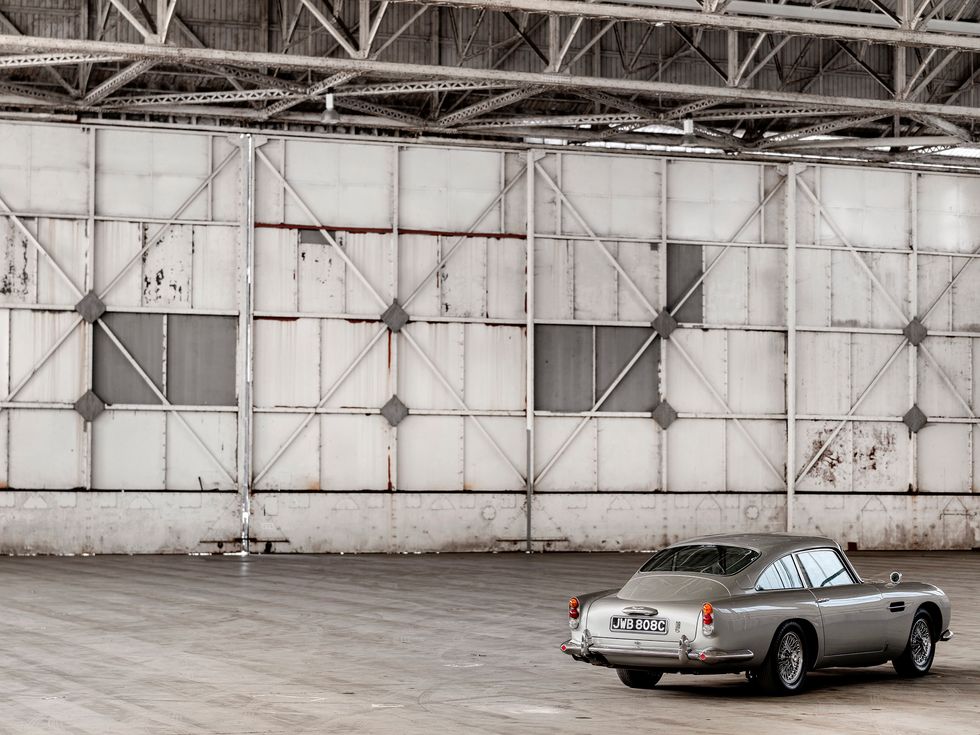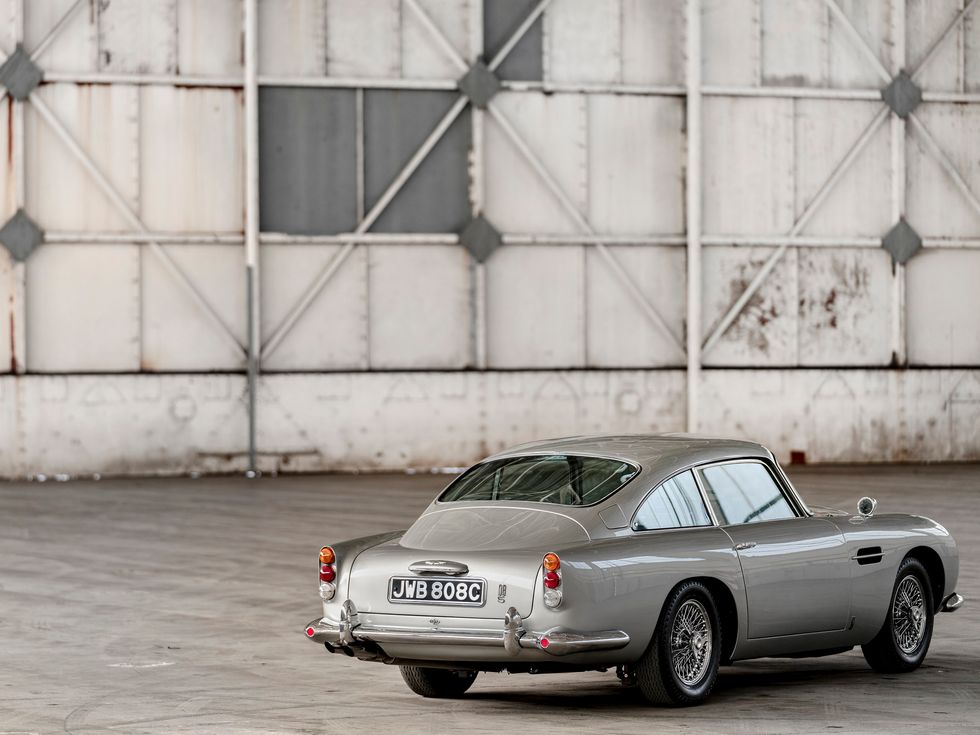 No. 3 - Mini
Photo courtesy of Hagerty
The Mini has its roots squarely in British history. From 1959 to 2000, the model was produced by the British Motor Corporation and assembled in Birmingham. It reached peak acceptance quickly, becoming a staple in fashionable 1960s London thanks in large part to its spacious passenger area. Last year, MINI celebrated its 60th birthday.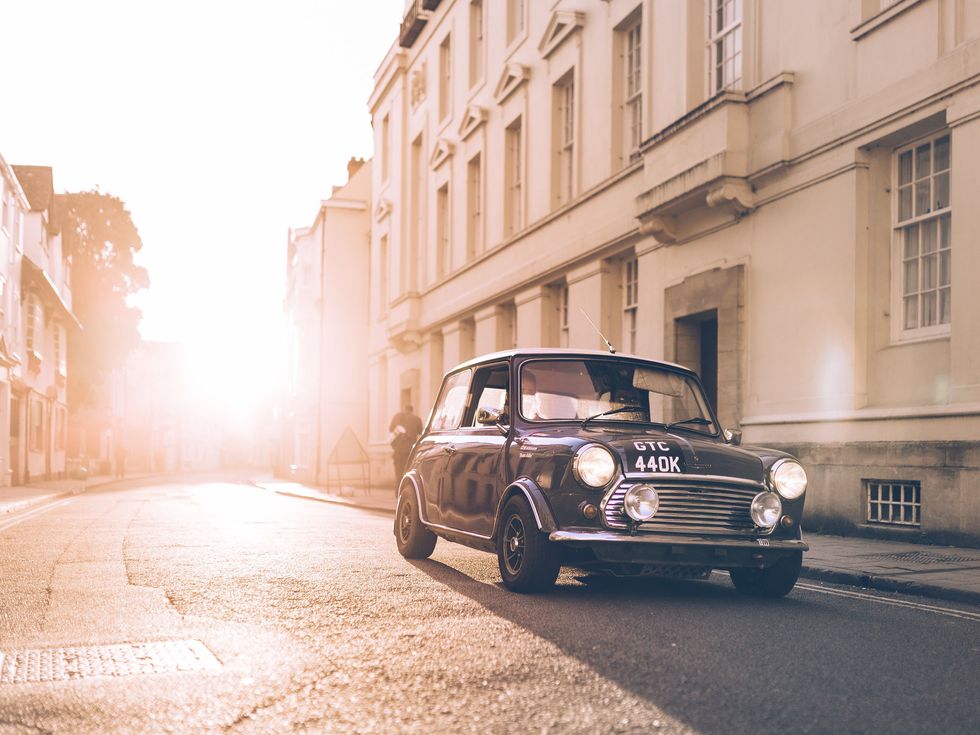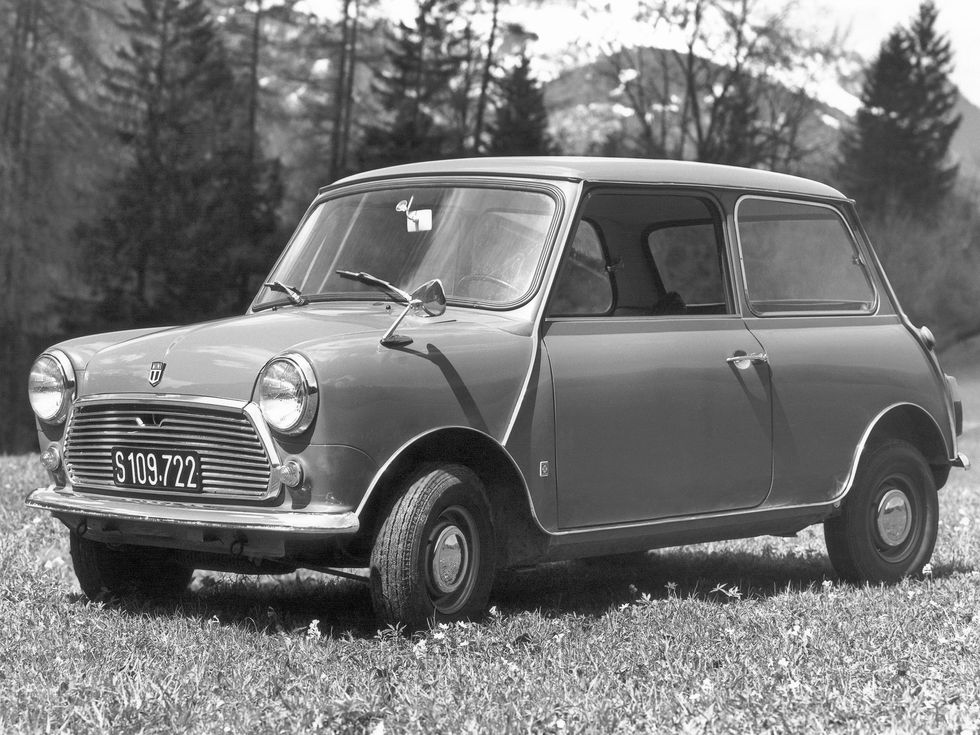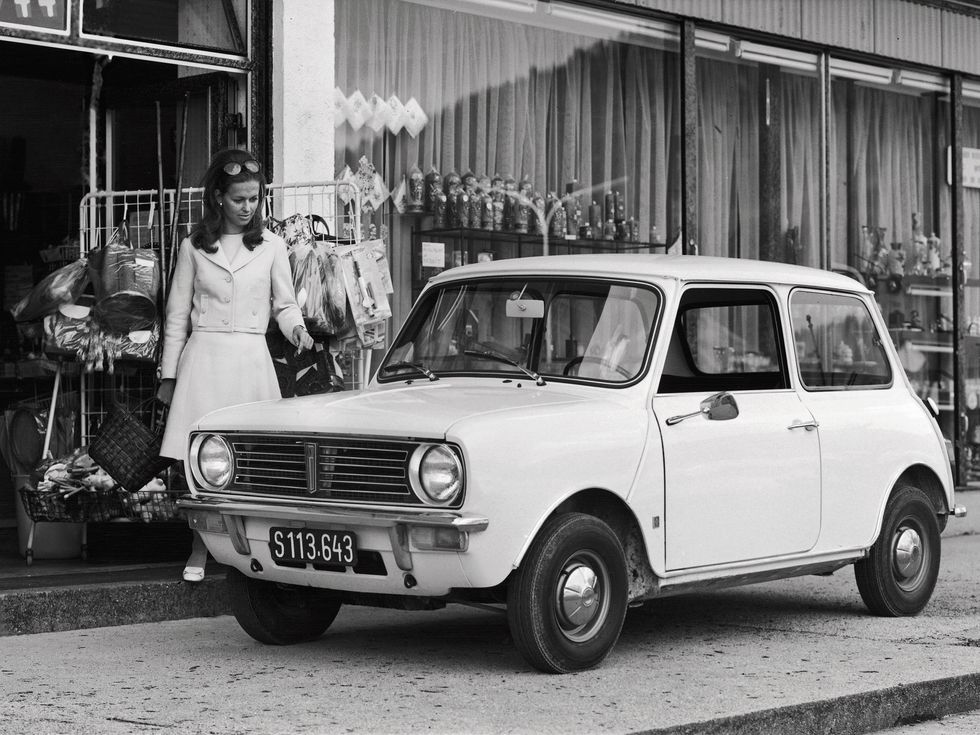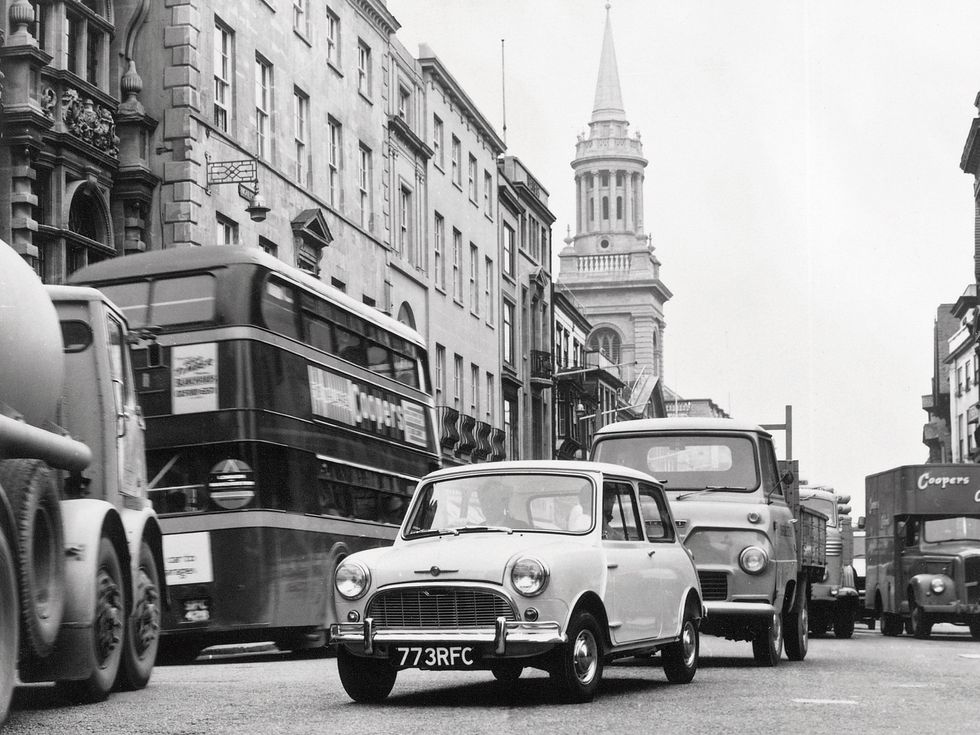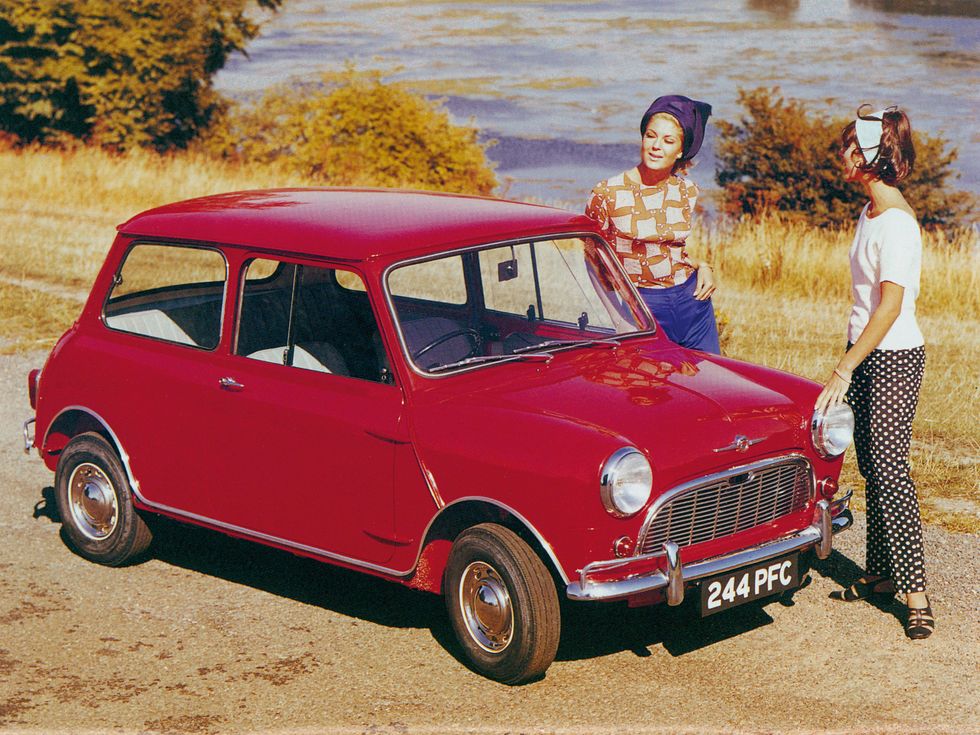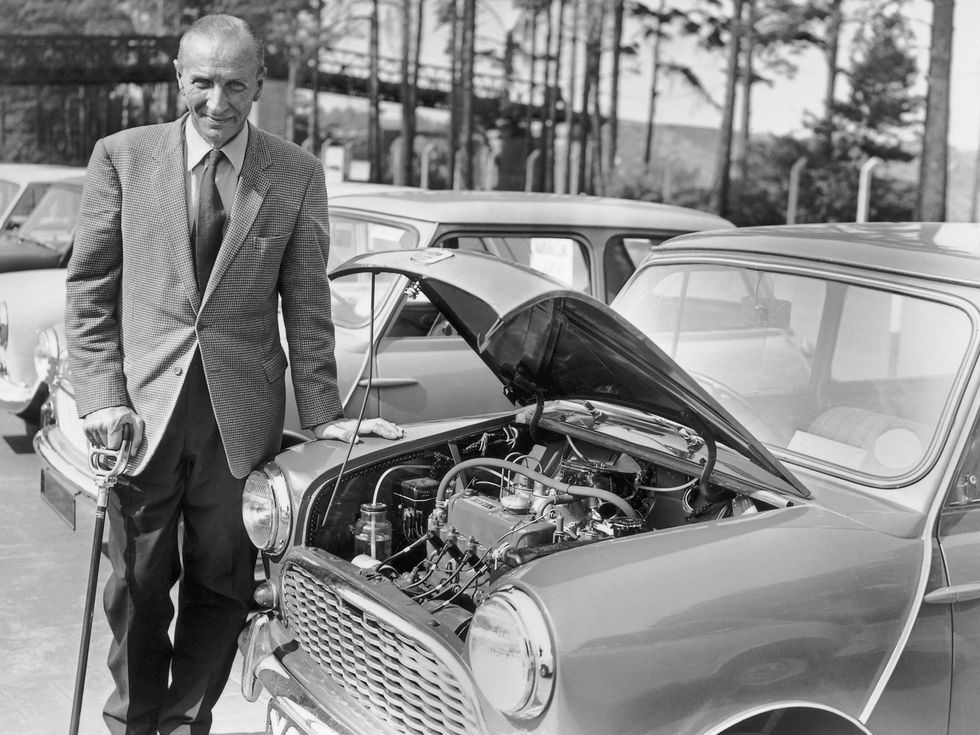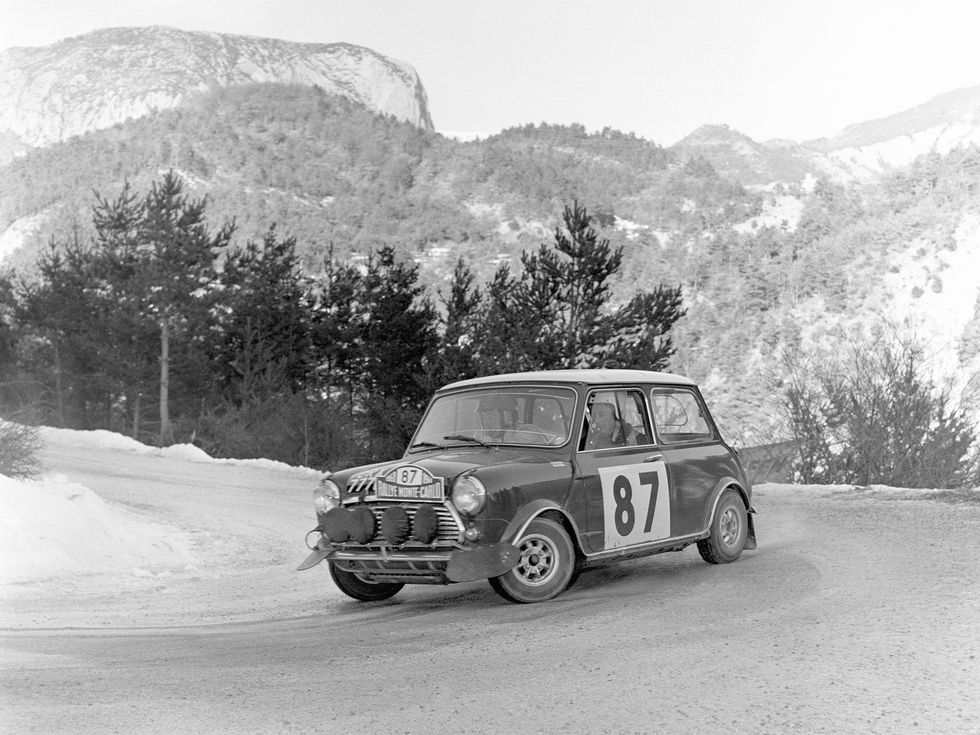 No. 2 - Austin-Healey 3000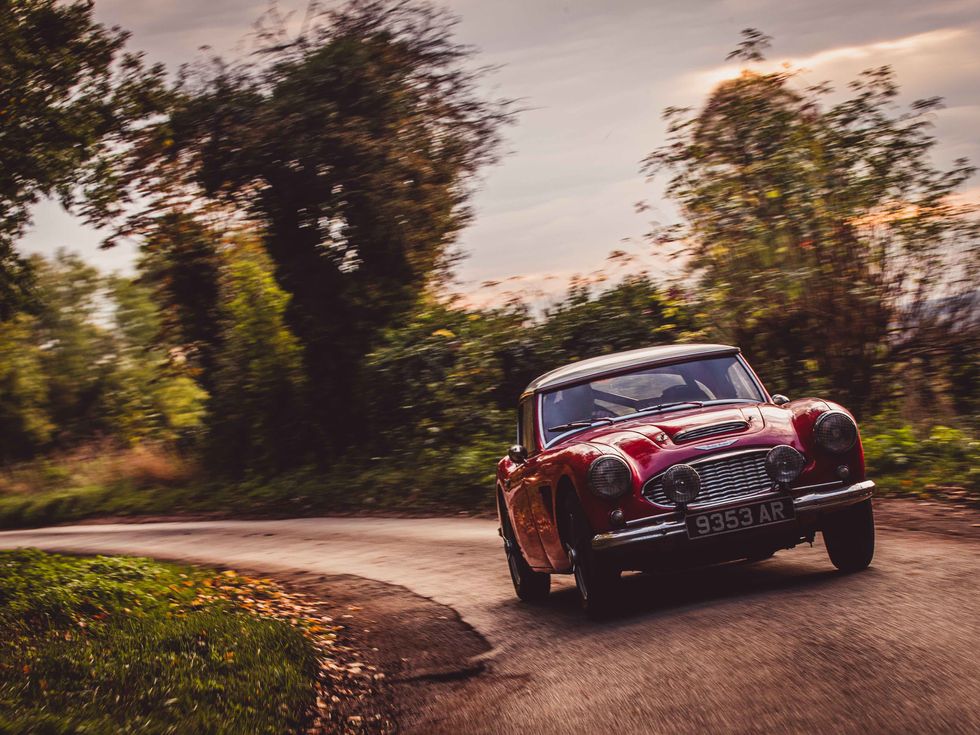 Photo courtesy of Hagerty
This big British sports car came in a variety of models during its run in the late 1950s and 1960s. Despite their popularity in their home country, it wasn't just Brits that were fans of the Austin-Healey 3000. In 1962, nearly 92 percent of the 3000s made were exported, predominately to North America. They were assembled in Abington, England and strutted their stuff on race tracks across the world, winning prizes at major racing circuits.
No. 1 - Jaguar E-Type
Photo courtesy of Hagerty
There isn't a car like it on the market today. The Jaguar E-Type successfully combined looks, power, performance, and a competitive price tag to quickly race into the hearts of British buyers. It had a top speed of 150 mph and could get from zero to 60 mph in less than seven seconds.
When it was released in 1961, Enzo Ferrari called it, "the most beautiful car ever made."