Hello, McDreamy: Porsche Design introduces Patrick Dempsey as brand ambassador
Feb 1, 2021, 2:31 pm
Photo courtesy of Porsche AG
It's no secret that Patrick Dempsey likes fast cars. Though he might be best known because of his beloved role as Dr. Derek Shepard in the TV drama "Grey's Anatomy", Dempsey's real passion lies in the motorsports world where he's known for racing in legendary events including the 24 Hours of Le Mans, Rolex 24 at Daytona, and the SCORE Baja 1000. Both sides of Dempsey's professional life are what Porsche Design is hoping to capitalize on, signing him as the company's new Eyewear ambassador.
In a statement, the company said, "Be it as an actor, director, race car driver or athlete, Patrick Dempsey has always followed his vision and continuously strives for the best in himself and all of his projects. Thanks to his likable and authentic personality, he is the ideal brand ambassador for Porsche Design Eyewear."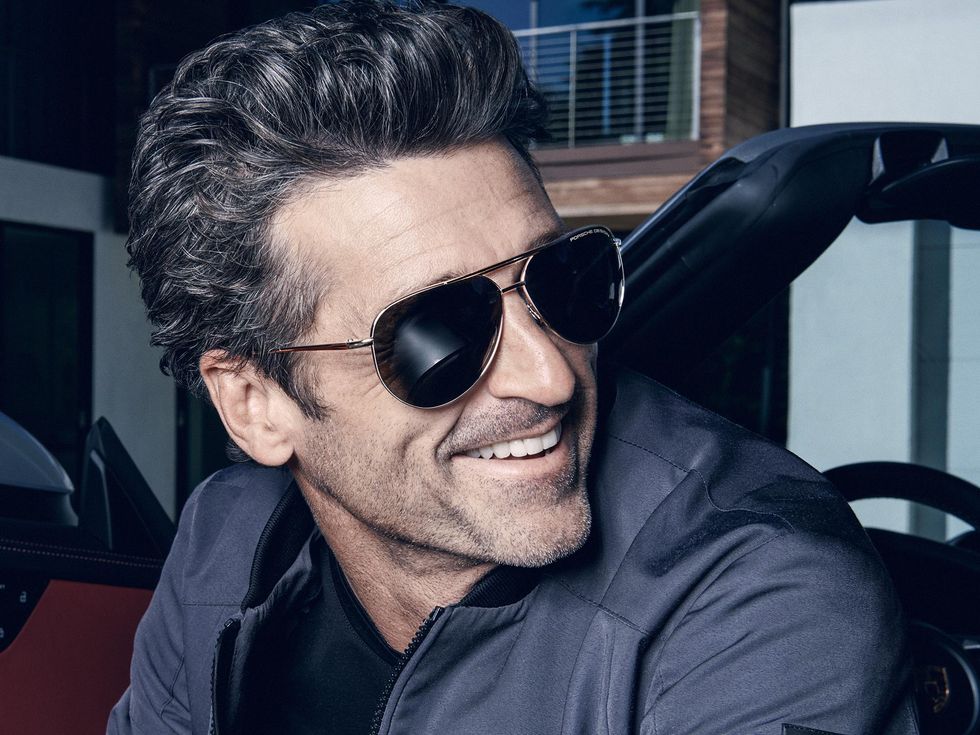 Patrick Dempsey is known nearly as much for his motorsports passion as he is for acting.Photo courtesy of Porsche AG
The 2021 Porsche Design Eyewear image campaign, featuring Patrick Dempsey, will highlight four models of the brand's new sunglasses and prescription glasses. Some models employ Vision Drive technology, a lens polarization effect and UV400 protection that makes the appropriate for most all weather conditions while driving. The company's new P'8688 A Liquid Titanium sunglasses have the lenses as well as a 100 percent ultra-light titanium frame.
"Porsche has always held a special place in my life. Whether as a race car driver or co-owner of a racing team, the brand radiates a special passion for me and the feeling to strive for top performance, which I always felt connected to. I am very happy to be part of the lifestyle world of Porsche Design outside of motor sport and to represent Porsche Design Eyewear as a brand ambassador in 2021," said Patrick Dempsey.
Porsche Design glasses are currently available in stores and online. Porsche Design sunglasses start at $300 at NiemanMarcus.com while the Vision Drive collection starts at $635 at Porsche-design.com.
#ReadyToFollowYourVisionwww.youtube.com