General Motors ready to get into the car insurance market under its OnStar umbrella
Nov 20, 2020, 11:31 am
Photo courtesy of General Motors
OnStar is best known as the service that activates when you press the button in your General Motors car. It can do any number of things from emergency dialing to concierge-like service. Now, GM is looking to add one more aspect to its OnStar roster - insurance.
GM's new insurance agency, OnStar Insurance Services, will be the exclusive agent for OnStar Insurance. In a release, GM said that they intend to offer "a secure, fair, personalized and easy-to-use digital insurance experience for drivers".
The insurance plan will integrate with drivers' existing OnStar services and presumably provide a great deal of data to OnStar and GM regarding daily habits of the vehicle's driver(s) and safety as part of the program.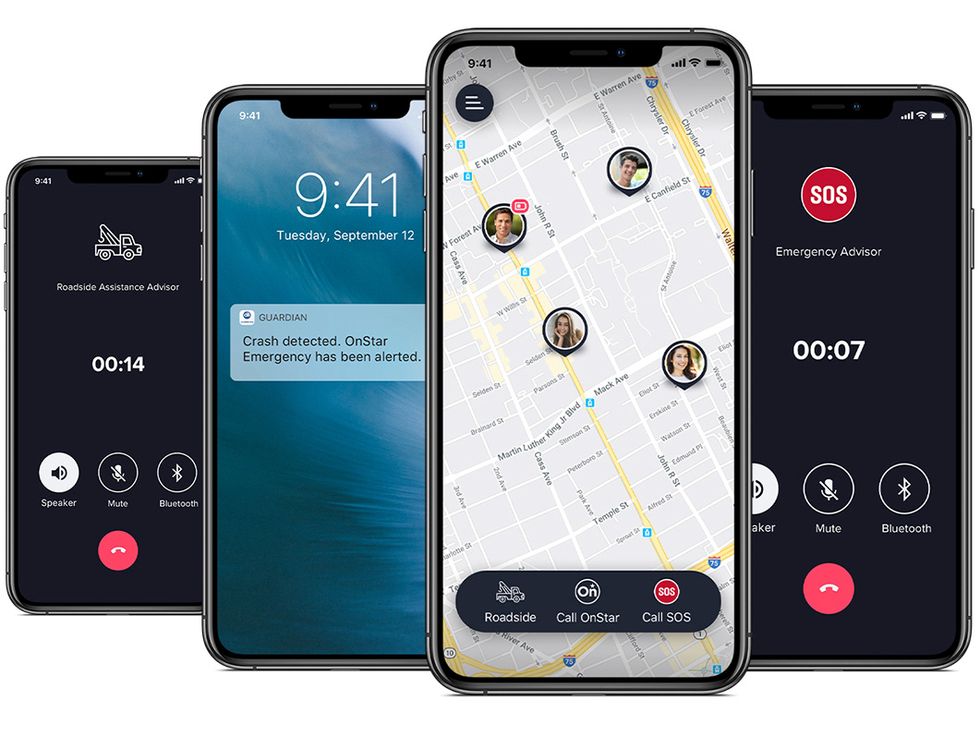 OnStar recently released the Guardian app, which untethered users from their vehicle and allowed them to take their services with them. Photo courtesy of General Motors
OnStar Insurance is aiming to provide insurance that is secure, fair, personalized, and easy to use. "OnStar Insurance will promote safety, security and peace of mind," said Andrew Rose, president of OnStar Insurance Services. "We aim to be an industry leader, offering insurance in an innovative way. GM customers who have subscribed to OnStar and connected services will be eligible to receive discounts, while also receiving fully-integrated services from OnStar Insurance Services."

The junction of the two arms of OnStar will allow customers to have their vehicle's Automatic Crash Response activated in the event of a collision, then have an OnStar Emergency-certified Advisor can send help. From there, OnStar might be able to access telematics, safety system, and infotainment data to determine the cause of the crash and begin the repair process without having to wait for coordinated responses from numerous parties as would traditionally occur when a crash happens.
OnStar is working with vehicle insurance providers to devise a plan that will focus on a customer's precise risk factors to determine the price, including individual vehicle usage and driving habits. The company says that those with "smart driving habits" should be rewarded. Several insurance companies currently offer discounts like this. OnStar looks to also provide feedback to drivers.
OnStar Insurance Services seeks to create a centralized location for customers' automotive insurance needs. It is likely that this means that a buyer can purchase a vehicle from a dealership with insurance and their OnStar safety system subscription built into the contract.
Starting with Arizona residents, OnStar Insurance Services will initially offer OnStar Insurance to GM employees in Q4 2020, expanding to additional customers, including the general public, in early 2021.